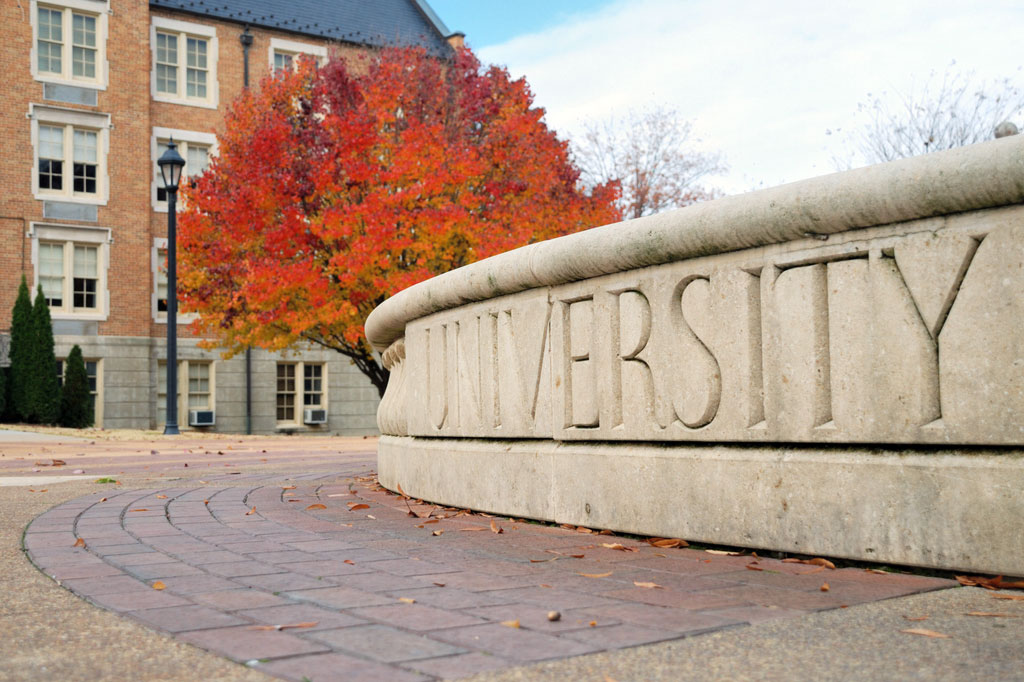 Title IV Institution Codes

You will need the Federal School Code (also known as a Title IV Institution Code) for each college or university to which you are applying in order to complete the FAFSA. The Federal School Code is a six-character code. Be careful to use the correct Title IV code on the FAFSA, because some schools have several codes to designate different programs or campuses.
You can obtain a school's Federal School Code by calling the school's financial aid office or by calling the Federal Student Aid Information Center hotline at 1-800-4-FED-AID. You can also use the below table to look up a school's Federal School Code using the school's name.
Title IV Institution Codes
| Title IV Code | School Name | City | State |
| --- | --- | --- | --- |
| B04724 | WIDENER UNIVERSITY - DELAWARE LAW SCHOOL | WILMINGTON | DE |
| B06171 | CENTER FOR ADVANCED STUDIES OF PUER | OLD SAN JUAN | PR |
| B06511 | PENTECOSTAL THEOLOGICAL SEMINARY | CLEVELAND | TN |
| B07022 | THE CHICAGO SCHOOL OF PROF PSYCHOLOGY | LOS ANGELES | CA |
| B07624 | NATIONAL UNIVERSITY OF NATURAL MEDICINE | PORTLAND | OR |
| B07625 | OREGON COLLEGE OF ORIENTAL MEDICINE | PORTLAND | OR |
| B08041 | ADLER GRADUATE SCHOOL | RICHFIELD | MN |
| B08083 | UNIV OF THE DIST OF COLU -SCHOOL OF LAW | WASHINGTON | DC |
| B42154 | GRACE SCHOOL OF THEOLOGY | THE WOODLANDS | TX |
| E00014 | AMRCN REPERTORY THTR INST ADV THTR | CAMBRIDGE | MA |
| E00058 | BROWN UNIVERSITY - GRADUATE SCHOOL | PROVIDENCE | RI |
| E00059 | BROWN MEDICAL SCHOOL | PROVIDENCE | RI |
| E00077 | CASE WESTERN RESERVE UNIV - UG | CLEVELAND | OH |
| E00078 | CASE WESTERN RESERVE UNIV - DENTAL | CLEVELAND | OH |
| E00079 | CASE WESTERN RESERVE UNIV - MED | CLEVELAND | OH |
| E00080 | CASE WESTERN RESERVE UNIV - WSOM | CLEVELAND | OH |
| E00081 | CASE WESTERN RESERVE UNIV - NURS UG | CLEVELAND | OH |
| E00082 | CASE WESTERN RESERVE UNIV - LAW | CLEVELAND | OH |
| E00083 | CASE WESTERN RESERVE UNIV -NURS GRD | CLEVELAND | OH |
| E00084 | CASE WESTERN RESERVE UNIV - MSASS | CLEVELAND | OH |
| E00131 | CATHOLIC UNIV AMERICA, LAW SCHOOL | WASHINGTON | DC |
| E00171 | EAST TENNESSEE STATE UNIV - MEDICINE | JOHNSON CITY | TN |
| E00177 | ERSKINE THEOLOGICAL SEMINARY | DUE WEST | SC |
| E00196 | GEORGE WASHINGTON UNIV LAW SCHL | WASHINGTON | DC |
| E00197 | GEORGE WASHINGTON UNIV SCH MED | WASHINGTON | DC |
| E00209 | HARVARD EXTENSION SCHOOL | CAMBRIDGE | MA |
| E00210 | HARVARD UNIVERSITY - HARVARD DIVINITY SC | CAMBRIDGE | MA |
| E00212 | HARVARD UNIV GRAD SCH DESIGN | CAMBRIDGE | MA |
| E00213 | HARVARD UNIV GRAD SCH ED | CAMBRIDGE | MA |
| E00214 | HARVARD UNIV SCHL OF PUBLIC HEALTH | BOSTON | MA |
| E00215 | HARVARD KENNEDY SCHOOL | CAMBRIDGE | MA |
| E00233 | JOHNS HOPKINS UNIV PEABODY CONSERV | BALTIMORE | MD |
| E00234 | JOHNS HOPKINS BLOOMBERG SCH OF PH | BALTIMORE | MD |
| E00235 | JOHNS HOPKINS UNIV SCH OF MEDICINE | BALTIMORE | MD |
| E00254 | LMU - LOYOLA LAW SCHOOL | LOS ANGELES | CA |
| E00306 | OHIO UNIV COLL OF OSTEOPATHIC MED | ATHENS | OH |
| E00341 | STANFORD UNIVERSITY - STANFORD LAW SCHOO | STANFORD | CA |
| E00342 | STETSON UNIVERSITY - COLLEGE OF LAW | SAINT PETERSBURG | FL |
| E00362 | TUFTS UNIVERSITY - CUMMINGS SCHOOL OF VE | NORTH GRAFTON | MA |
| E00374 | UNIV OF CALIFORNIA LOS ANG SCH MED | LOS ANGELES | CA |
| E00375 | UNIV OF CALIFORNIA LOS ANG DENTAL | LOS ANGELES | CA |
| E00398 | UNIVERSITY OF MICHIGAN-MEDICAL SCH | ANN ARBOR | MI |
| E00428 | VILLANOVA UNIV SCH OF LAW | VILLANOVA | PA |
| E00429 | WAKE FOREST UNIV - GRAD A&S/DIVINITY | WINSTON-SALEM | NC |
| E00468 | HARVARD UNIVERSITY-HARVARD COLLEGE | CAMBRIDGE | MA |
| E00470 | HARVARD UNIV GRAD S OF ARTS & SCIEN | CAMBRIDGE | MA |
| E00471 | HARVARD LAW SCHOOL | CAMBRIDGE | MA |
| E00472 | HARVARD UNIV MEDICAL SCHOOL | BOSTON | MA |
| E00473 | JOHNS HOPKINS UNIV SCH ARTS/SCI/ENG | BALTIMORE | MD |
| E00474 | JOHNS HOPKINS UNIV SCH ADV INTL STU | WASHINGTON | DC |
| E00475 | JOHNS HOPKINS UNIVERSITY - SCHOOL OF EDU | COLUMBIA | MD |
| E00476 | JOHNS HOPKINS UNIV SCH OF NURSING | BALTIMORE | MD |
| E00479 | MISSISSIPPI COLLEGE - SCHOOL OF LAW | JACKSON | MS |
| E00505 | ST JOSEPH'S COLLEGE-SUFFOLK CAMPUS | PATCHOGUE | NY |
| E00506 | UNIVERSITY OF MICHIGAN LAW SCHOOL | ANN ARBOR | MI |
| E00507 | HARVARD BUSINESS SCHOOL | BOSTON | MA |
| E00508 | HARVARD SCH OF DENTAL MEDICINE | BOSTON | MA |
| E00514 | WAKE FOREST UNIV - SCH OF LAW | WINSTON-SALEM | NC |
| E00515 | WAKE FOREST GRAD SCHOOLS OF BUSINESS | WINSTON-SALEM | NC |
| E00516 | UNIVERSITY OF PITTSBURGH - SCHOOL OF MED | PITTSBURGH | PA |
| E00518 | GEORGETOWN UNIV, SCH OF MEDICINE | WASHINGTON | DC |
| E00519 | TUFTS UNIV SCH OF DENTAL MEDICINE | BOSTON | MA |
| E00520 | TUFTS UNIV SCHOOL OF MEDICINE | BOSTON | MA |
| E00522 | SMITH COLLEGE, SCH FOR SOCIAL WORK | NORTHAMPTON | MA |
| E00524 | WAKE FOREST UNIV - SCH OF MEDICINE | WINSTON-SALEM | NC |
| E00532 | UNIV OF MIAMI SCHOOL OF LAW | CORAL GABLES | FL |
| E00533 | UNIV OF MIAMI-SCH OF MEDICINE | MIAMI | FL |
| E00540 | SOUTHWESTERN OK STATE UNIV AT SAYRE | SAYRE | OK |
| E00546 | NY INSTITUTE OF TECHNOLOGY-OSTEOPATHIC M | OLD WESTBURY | NY |
| E00554 | ANTIOCH UNIV/LOS ANGELES | CULVER CITY | CA |
| E00555 | ANTIOCH UNIV/SEATTLE | SEATTLE | WA |
| E00556 | ANTIOCH UNIV/SANTA BARBARA | SANTA BARBARA | CA |
| E00557 | ANTIOCH UNIVERSITY | KEENE | NH |
| E00562 | MIDDLESEX COMMUNITY COLLEGE, LOWELL | LOWELL | MA |
| E00584 | FLORIDA ATLANTIC UNIVERSITY/DAVIE | DAVIE | FL |
| E00587 | UNIV OF KY-COLLEGE OF DENTISTRY | LEXINGTON | KY |
| E00588 | UNIV OF KY-COLLEGE OF MEDICINE | LEXINGTON | KY |
| E00602 | SOUTH UNIVERSITY - WEST PALM BEACH | WEST PALM BEACH | FL |
| E00606 | SO IL UNIV-SCHL OF DENTAL MEDICINE | ALTON | IL |
| E00611 | MIAMI DADE COLLEGE - HOMESTEAD CAMPUS | HOMESTEAD | FL |
| E00616 | CARLOS ALBIZU UNIVERSITY | MIAMI | FL |
| E00646 | ECPI UNIVERSITY - CHARLOTTE | CHARLOTTE | NC |
| E00647 | ECPI UNIVERSITY - GREENSBORO | GREENSBORO | NC |
| E00648 | ECPI UNIVERSITY - NEWPORT NEWS | NEWPORT NEWS | VA |
| E00651 | U OF MD UNIVERSITY COLLEGE - ASIA | ADLEPHI | MD |
| E00656 | WIDENER UNIVERSITY - COMMONWEALTH LAW SC | HARRISBURG | PA |
| E00673 | REMINGTON COLLEGE - FT. WORTH CAMPUS | FT. WORTH | TX |
| E00680 | CASE WESTERN RESERVE UNIV -ENG GRAD | CLEVELAND | OH |
| E00681 | CASE WESTERN RESERVE UNIV -A&S GRAD | CLEVELAND | OH |
| E00686 | OHIO BUSINESS COLLEGE | SANDUSKY | OH |
| E00693 | BUSINESS INSTITUTE OF PENNSYLVANIA | MEADVILLE | PA |
| E00701 | MARICOPA SKILL CENTER | PHOENIX | AZ |
| E00703 | WEST VIRGINIA CAREER INSTITUTE | MOUNT BRADDOCK | PA |
| E00710 | INTERACTIVE LEARNING SYSTEMS | FLORENCE | KY |
| E00711 | INTERACTIVE COLG OF TECHNOLOGY HOUSTON | HOUSTON | TX |
| E00722 | GORDON-CONWELL THEO SEM - CHARLOTTE | CHARLOTTE | NC |
| E00727 | INSTITUTE FOR BUSINESS & TECHNOLOGY - NA | RANCHO CORDOVA | CA |
| E00729 | LINCOLN TECHNICAL INSTITUTE - MAHWAH | MAHWAH | NJ |
| E00750 | UNIVERSITY OF PITTSBURGH - SCHOOL OF DEN | PITTSBURGH | PA |
| E00773 | CHICAGO KENT COLLEGE OF LAW | CHICAGO | IL |
| E00780 | FORTIS INSTITUTE - FORTIS COLLEGE | SMYRNA | GA |
| E00784 | EDUCATORS OF BEAUTY | ROCKFORD | IL |
| E00793 | NATIONAL-LOUIS UNIVERSITY | TAMPA | FL |
| E00797 | OFFICIAL USE ONLY | WASHINGTON | DC |
| E00819 | SOUTHERN CAREERS INSTITUTE - PHARR | PHARR | TX |
| E00820 | SOUTHERN CAREERS INSTITUTE - CORPUS CHRI | CORPUS CHRISTI | TX |
| E00821 | SOUTHERN CAREERS INSTITUTE - SAN ANTONIO | SAN ANTONIO | TX |
| E00830 | FLORIDA ATLANTIC UNIV-JUPITER/PSL | JUPITER | FL |
| E00831 | CHEEKS INTERNATIONAL ACADEMY OF BEAUTY C | LOVELAND | CO |
| E00834 | FLORIDA NATIONAL UNIVERSITY - SOUTH CAMP | MIAMI | FL |
| E00835 | FLORIDA NATIONAL UNIVERSITY - TRAINING A | HIALEAH | FL |
| E00838 | MILDRED ELLEY - PITTSFIELD | PITTSFIELD | MA |
| E00840 | COLORADO TECHNICAL UNIVERSITY - DENVER B | AURORA | CO |
| E00876 | NEW MEXICO STATE UNIV.-DONA ANA CLG | LAS CRUCES | NM |
| E00896 | PLATT COLLEGE - MILLER-MOTTE - WILMINGTO | WILMINGTON | NC |
| E00902 | JOHN DEWEY COLLEGE | CAROLINA | PR |
| E00906 | MIDWESTERN UNIVERSITY | GLENDALE | AZ |
| E00911 | PACIFIC COLLEGE OF ORIENTAL MEDICINE - N | NEW YORK | NY |
| E00912 | LINCOLN TECHNICAL INSTITUTE | MOORESTOWN | NJ |
| E00913 | LINCOLN TECHNICAL INSTITUTE | PARAMUS | NJ |
| E00914 | PLATT COLLEGE | ONTARIO | CA |
| E00933 | RASMUSSEN COLLEGE - NEW PORT RICHEY | NEW PORT RICHEY | FL |
| E00947 | UNITED EDUCATION INSTITUTE - UEI MORROW | MORROW | GA |
| E00953 | INTERACTIVE LEARNING SYSTEMS | MORROW | GA |
| E00959 | PLATT COLLEGE - ANAHEIM | ANAHEIM | CA |
| E00960 | INTERACTIVE COLLEGE OF TECHNOLOGY | GAINESVILLE | GA |
| E00961 | TRINITY INTERNATIONAL UNIV-CA | SANTA ANA | CA |
| E00970 | PLATT COLLEGE - MILLER-MOTTE TECHNICAL - | NORTH CHARLESTON | SC |
| E00978 | BRIGHTWOOD COLLEGE - BEAUMONT | BEAUMONT | TX |
| E00983 | PACIFIC COLLEGE OF ORIENTAL MEDICINE - C | CHICAGO | IL |
| E00985 | OHIO MEDIA SCHOOL - COLORADO MEDIA SCHL | LAKEWOOD | CO |
| E00993 | BARRY UNIVERSITY - ORLANDO | ORLANDO | FL |
| E00994 | MIAMI DADE COLLEGE - EDUARDO J. PADRON C | MIAMI | FL |
| E00996 | WEST VIRGINIA JUNIOR COLLEGE | BRIDGEPORT | WV |
| E01002 | COMMONWEALTH OF PR DEPT OF EDUC - TROQUE | BAYAMON | PR |
| E01009 | BRIGHTWOOD COLLEGE - LAREDO | LAREDO | TX |
| E01019 | PLATT COLLEGE - MILLER-MOTTE TECHNICAL - | CHATTANGOOGA | TN |
| E01020 | CREATIVE IMAGES INSTITUTE OF COSMETOLOGY | DAYTON | OH |
| E01030 | INTERACTIVE COLLEGE OF TECHNOLOGY NORTH | HOUSTON | TX |
| E01033 | INDIANA UNIVERSITY - PURDUE UNIVERSITY I | COLUMBUS | IN |
| E01034 | DECKER COLLEGE - | ATLANTA | GA |
| E01035 | DECKER COLLEGE - | INDIANAPOLIS | IN |
| E01036 | MANATEE TECHNICAL COLLEGE - EAST CAMPUS | BRADENTON | FL |
| E01051 | AMERICAN INTERCONTINENTAL UNIV - HOUSTON | HOUSTON | TX |
| E01054 | PCI ACADEMY - PCI ACADEMY | PLYMOUTH | MN |
| E01061 | SOUTHWEST FLORIDA COLLEGE - TAMPA | TAMPA | FL |
| E01089 | DECKER SCHOOL OF CONSTRUCTION CRAFTS INC | JACKSONVILLE | FL |
| E01094 | LINCOLN COLLEGE OF TECHNOLOGY - MARIETTA | MARIETTA | GA |
| E01099 | DECKER COLLEGE - | LOUISVILLE | KY |
| E01103 | FORTIS COLLEGE - RICHMOND CAMPUS | RICHMOND | VA |
| E01108 | STONE ACADEMY -WATERBURY | WATERBURY | CT |
| E01111 | RESEARCH MEDICAL CENTER - COLLEGE OF NUR | KANSAS CITY | MO |
| E01113 | DELAWARE AREA CAREER CENTER - | DELAWARE | OH |
| E01127 | RENSSELAER POLYTECHNIC INSTITUTE-RENSSEL | HARTFORD | CT |
| E01154 | TWIN CITY BEAUTY COLLEGE - TRAVERSE CITY | TRAVERSE CITY | MI |
| E01193 | RASMUSSEN COLLEGE - BROOKLYN PARK | BROOKLYN PARK | MN |
| E01195 | BRIGHTWOOD COLLEGE - FRIENDSWOOD | FRIENDSWOOD | TX |
| E01200 | DELTA COLLEGE - SLIDELL | SLIDELL | LA |
| E01208 | DELTA COLLEGE OF ARTS & TECHNOLOGY - LAF | LAFAYETTE | LA |
| E01223 | VIRGINIA COLLEGE - BILOXI | BILOXI | MS |
| E01225 | JOHN DEWEY COLLEGE - JUANA DIAZ BRANCH | JUANA DIAZ | PR |
| E01240 | HAIR PROFESSIONALS ACADEMY OF COSMETOLOG | NAPERVILLE | IL |
| E01244 | RASMUSSEN COLLEGE - ROCKFORD | ROCKFORD | IL |
| E01251 | COLLEGE OF MENOMINEE NATION - GREEN BAY | GREEN BAY | WI |
| E01254 | EAST TENNESSEE STATE UNIV - PHARMACY | JOHNSON CITY | TN |
| E01255 | LINCOLN TECHNICAL INSTITUTE - WHITESTONE | WHITESTONE | NY |
| E01264 | RASMUSSEN COLLEGE - LAKE ELMO | LAKE ELMO | MN |
| E01265 | LINCOLN TECHNICAL INSTITUTE-EUPH INST OF | LAS VEGAS | NV |
| E01270 | BRYAN UNIVERSITY - ROGERS | ROGERS | AR |
| E01295 | RASMUSSEN COLLEGE - GREEN BAY | GREEN BAY | WI |
| E01296 | MIAMI DADE COLLEGE - HIALEAH CAMPUS | HIALEAH | FL |
| E01300 | SOUTH TEXAS VOCATIONAL TECHNICAL INSTITU | BROWNSVILLE | TX |
| E01315 | ALTIERUS CAREER COLLEGE - NORCROSS | NORCROSS | GA |
| E01322 | ALTIERUS CAREER COLLEGE - BISSONNET | HOUSTON | TX |
| E01355 | NUC UNIVERSITY - FLORIDA TECHNICAL COLLE | LAKELAND | FL |
| E01377 | NUC UNIVERSITY - FLORIDA TECHNICAL COLLE | DELAND | FL |
| E01378 | INSTITUTE FOR BUSINESS & TECHNOLOGY - LA | SAN ANTONIO | TX |
| E01382 | RASMUSSEN COLLEGE - MOORHEAD | MOORHEAD | MN |
| E01393 | FORTIS INSTITUTE - NASHVILLE | NASHVILLE | TN |
| E01397 | FLAGLER COLLEGE - TALLAHASSEE COMMUNITY | TALLAHASSEE | FL |
| E01435 | COMMONWEALTH OF PR DEPT OF EDUC - ITPR R | MANATI | PR |
| E01451 | ROSS COLLEGE-BETTENDORF | BETTENDORF | IA |
| E01452 | ROSS COLLEGE-HOPKINSVILLE | HOPKINSVILLE | KY |
| E01459 | ROSS MEDICAL EDUCATION CENTER-SAGINAW | SAGINAW | MI |
| E01460 | ROSS MEDICAL EDUCATION CENTER-PORT HURON | PORT HURON | MI |
| E01461 | ROSS MEDICAL EDUCATION CENTER-ROOSEVELT | ROOSEVELT PARK | MI |
| E01462 | ROSS MEDICAL EDUCATION CENTER-ANN ARBOR | ANN ARBOR | MI |
| E01463 | ROSS MEDICAL EDUCATION CENTER - GRAND RA | KENTWOOD | MI |
| E01464 | ROSS MEDICAL EDUCATION CENTER-REDFORD | REDFORD | MI |
| E01471 | AMERICAN INSTITUTE - CLIFTON | CLIFTON | NJ |
| E01494 | RASMUSSEN COLLEGE - FORT MYERS | FORT MYERS | FL |
| E01502 | OAKLAND COMMUNITY COLLEGE - SOUTHFIELD C | SOUTHFIELD | MI |
| E01505 | PINNACLE CAREER INSTITUTE - NORTH KANSAS | KANSAS CITY | MO |
| E01510 | RASMUSSEN COLLEGE - AURORA | AURORA | IL |
| E01513 | PLATT COLLEGE - MILLER-MOTTE - RALEIGH | RALEIGH | NC |
| E01599 | MEDIATECH INSTITUTE - HOUSTON | HOUSTON | TX |
| E01614 | DORSEY BUSINESS SCHOOL - ROSEVILLE CULIN | ROSEVILLE | MI |
| E01617 | COMPUTER CAREER CENTER - LAS CRUCES CAMP | LAS CRUCES | NM |
| E01629 | OHIO MEDIA SCHOOL - COLUMBUS CAMPUS | COLUMBUS | OH |
| E01630 | STONE ACADEMY - EAST HARTFORD | EAST HARTFORD | CT |
| E01632 | MR. LEON'S SCHOOL OF HAIR DESIGN | LEWISTON | ID |
| E01647 | SOUTHWEST FLORIDA COLLEGE - PORT CHARLOT | PORT CHARLOTTE | FL |
| E01648 | VISTA COLLEGE - LUBBOCK | LUBBOCK | TX |
| E01649 | RASMUSSEN COLLEGE - ROMEOVILLE | ROMEOVILLE | IL |
| E01653 | SOUTH TEXAS VOCATIONAL TECHNICAL INSTITU | CORPUS CHRISTI | TX |
| E01654 | CAREER ACADEMY OF HAIR DESIGN - ROGERS | ROGERS | AR |
| E01660 | BROOKLINE COLLEGE - MESA | MESA | AZ |
| E01661 | BROOKLINE COLLEGE - TUCSON | TUCSON | AZ |
| E01662 | BROOKLINE COLLEGE - ALBUQUERQUE | ALBUQUERQUE | NM |
| E01683 | WICHITA TECHNICAL INSTITUTE - WTI TOPEKA | TOPEKA | KS |
| E01684 | WICHITA TECHNICAL INSTITUTE - WTI JOPLIN | JOPLIN | MO |
| E01685 | WTI TULSA CAMPUS | TULSA | OK |
| E01686 | WICHITA TECHNICAL INSTITUTE - EAST CAMPU | WICHITA | KS |
| E01688 | SOUTHERN CAREERS INSTITUTE - BROWNSVILLE | BROWNSVILLE | TX |
| E01689 | SOUTHERN CAREERS INSTITUTE - HARLINGEN | HARLINGEN | TX |
| E01694 | MILLER - MOTTE TECHNICAL COLLEGE - MILLE | GREENVILLE | NC |
| E01697 | ECPI UNIVERSITY - GREENVILLE | GREENVILLE | SC |
| E01698 | ECPI UNIVERSITY - MANASSAS | MANASSAS | VA |
| E01699 | ECPI UNIVERSITY - CHARLESTON | NORTH CHARLESTON | SC |
| E01700 | ECPI UNIVERSITY - RALEIGH | RALEIGH | NC |
| E01701 | ECPI UNIVERSITY - COLUMBIA | COLUMBIA | SC |
| E01703 | ECPI UNIVERSITY - CULINARY INSTITUTE OF | NORFOLK | VA |
| E01704 | ECPI UNIVERSITY - VIRGINIA BEACH HEALTH | VIRGINIA BEACH | VA |
| E01705 | ECPI UNIVERSITY - RICHMOND SOUTH | RICHMOND | VA |
| E01706 | ECPI UNIVERSITY - INNSBROOK | GLEN ALLEN | VA |
| E01707 | ECPI UNIVERSITY - RICHMOND WEST | RICHMOND | VA |
| E01713 | CAREER CARE INSTITUTE - VENTURA | VENTURA | CA |
| E01736 | PLATT COLLEGE - MCCANN - LEWISBURG | LEWISBURG | PA |
| E01739 | MAKE-UP DESIGNORY - | NEW YORK | NY |
| E01740 | ALLEN SCHOOL - BROOKLYN | BROOKLYN | NY |
| E01743 | AMERICAN INTERCONTINENTAL UNIVERSITY | ATLANTA | GA |
| E01748 | JOHN DEWEY COLLEGE - MANATI | MANATI | PR |
| E01751 | VIRGINIA COLLEGE - CHARLESTON | NORTH CHARLESTON | SC |
| E01766 | CAREER ACADEMY OF HAIR DESIGN - SILOAM | SILOAM SPRINGS | AR |
| E01767 | DORSEY SCHOOL OF BUSINESS - WATERFORD/PO | PONTIAC | MI |
| E01785 | PLATT COLLEGE - MILLER-MOTTE - FAYETTEVI | FAYETTEVILLE | NC |
| E01788 | PLATT COLLEGE - MCCANN - ALLENTOWN | ALLENTOWN | PA |
| E01789 | UNITECH TRAINING ACADEMY - WEST MONROE | WEST MONROE | LA |
| E01790 | UNITECH TRAINING ACADEMY - HOUMA | HOUMA | LA |
| E01791 | UNITECH TRAINING ACADEMY - ALEXANDRIA | ALEXANDRIA | LA |
| E01792 | UNITECH TRAINING ACADEMY - LAKE CHARLES | LAKE CHARLES | LA |
| E01796 | ROSS MEDICAL EDUCATION CENTER - DAVISON | DAVISON | MI |
| E01826 | UNITED EDUCATION INSTITUTE - ONTARIO | ONTARIO | CA |
| E01827 | UNITED EDUCATION INSTITUTE - ENCINO | ENCINO | CA |
| E01829 | ROSS MEDICAL EDUCATION CENTER - | GRANGER | IN |
| E01836 | PLATT COLLEGE - MILLER-MOTTE TECHNICAL - | COLUMBUS | GA |
| E01841 | BRIGHTWOOD COLLEGE - CHULA VISTA | CHULA VISTA | CA |
| E01844 | GLENDALE CAREER COLLEGE - NEVADA CAREER | LAS VEGAS | NV |
| E01851 | RASMUSSEN COLLEGE - WAUSAU | WAUSAU | WI |
| E01864 | RASMUSSEN COLLEGE - BLAINE | BLAINE | MN |
| E01865 | RASMUSSEN COLLEGE - MOKENA | MOKENA | IL |
| E01879 | TOURO UNIVERSITY - NEVADA | HENDERSON | NV |
| E01886 | UNITED EDUCATION INSTITUTE - CHULA VISTA | CHULA VISTA | CA |
| E01887 | UNITED EDUCATION INSTITUTE - WEST COVINA | WEST COVINA | CA |
| E01888 | UNITED EDUCATION INSTITUTE - ANAHEIM | ANAHEIM | CA |
| E01897 | CONTINENTAL SCHOOL OF BEAUTY CULTURE - M | MATTYDALE | NY |
| E01901 | VIRGINIA COLLEGE - ECOTECH INSTITUTE - A | AURORA | CO |
| E01913 | PLATT COLLEGE - MILLER-MOTTE TECHNICAL - | CONWAY | SC |
| E01928 | UNITED EDUCATION INSTITUTE - UEI COLLEGE | OCEANSIDE | CA |
| E01929 | RASMUSSEN COLLEGE - TAMPA | TAMPA | FL |
| E01938 | PLATT COLLEGE - MILLER-MOTTE JACKSONVILL | JACKSONVILLE | NC |
| E01943 | NATIONAL COLLEGE - LOUISVILLE CAMPUS | LOUISVILLE | KY |
| E01946 | DORSEY BUSINESS SCHOOL - SAGINAW CAMPUS | SAGINAW | MI |
| E01947 | CAREER CARE INSTITUTE - MORENO VALLEY | MORENO VALLEY | CA |
| E01951 | IMAGINE - PAUL MITCHELL PARTNER SCHOOL | NORMAN | OK |
| E01957 | PLATT COLLEGE - MILLER-MOTTE TECHNICAL - | AUGUSTA | GA |
| E01970 | EDWARD VIA VIRGINIA COLLEGE OF OSTEOPATH | SPARTANBURG | SC |
| E01977 | UEI COLLEGE-RIVERSIDE | RIVERSIDE | CA |
| E02004 | RASMUSSEN COLLEGE - LAND O' LAKES | LAND O' LAKES | FL |
| E02015 | PLATT COLLEGE - MILLER-MOTTE TECHNICAL - | MACON | GA |
| E02028 | UNITED EDUCATION INSTITUTE - UEI COLLEGE | STOCKTON | CA |
| E02088 | ATA COLLEGE-ATA CAREER EDUCATION | SPRING HILL | FL |
| E02094 | VISTA COLLEGE - BEAUMONT | BEAUMONT | TX |
| E02095 | VISTA COLLEGE - LONGVIEW | LONGVIEW | TX |
| E02098 | TEXAS BARBER COLLEGE #2 | DALLAS | TX |
| E02099 | TEXAS BARBER COLLEGE #1 | DALLAS | TX |
| E02100 | TEXAS BARBER COLLEGE #5 | HOUSTON | TX |
| E02103 | CAREER QUEST LEARNING CENTER - JACKSON | JACKSON | MI |
| E02114 | PAUL MITCHELL THE SCHOOL RHODE ISLAND | CRANSTON | RI |
| E02115 | PAUL MITCHELL THE SCHOOL ORLANDO | OVIEDO | FL |
| E02116 | PAUL MITCHELL THE SCHOOL - SAN DIEGO | SAN DIEGO | CA |
| E02117 | PAUL MITCHELL THE SCHOOL TAMPA | TAMPA | FL |
| E02118 | PAUL MITCHELL THE SCHOOL MICHIGAN | STERLING HEIGHTS | MI |
| E02122 | PAUL MITCHELL THE SCHOOL GREAT LAKES PA | FORT MYERS | FL |
| E02123 | PAUL MITCHELL THE SCHOOL COLUMBIA | COLUMBIA | SC |
| E02124 | PAUL MITCHELL THE SCHOOL CHARLESTON | NORTH CHARLESTON | SC |
| E02126 | JOHN PAOLO'S XTREME BEAUTY INSTITUTE, GO | NEW YORK MILLS | NY |
| E02133 | PLATT COLLEGE - RIVERSIDE | RIVERSIDE | CA |
| E02135 | SOUTH UNIVERSITY - AUSTIN | ROUND ROCK | TX |
| E02145 | JOHNS HOPKINS UNIVERSITY - CAREY BUSINES | BALTIMORE | MD |
| E02148 | BELLA CAPELLI ACADEMY | PITTSBURGH | PA |
| E02150 | PAUL MITCHELL THE SCHOOL-JACKSONVILLE | WOODBRIDGE | VA |
| E02158 | VISTA COLLEGE - KILLEEN | KILLEEN | TX |
| E02160 | MEDTECH INSTITUTE | ORLANDO | FL |
| E02161 | CAREER ACADEMY OF HAIR DESIGN - FAYETTEV | FAYETTEVILLE | AR |
| E02162 | AMERICAN INSTITUTE - TOMS RIVER | TOMS RIVER | NJ |
| E02163 | PAUL MITCHELL THE SCHOOL-JACKSONVILLE | MCLEAN | VA |
| E02166 | RASMUSSEN COLLEGE - OVERLAND PARK | OVERLAND PARK | KS |
| E02167 | RASMUSSEN COLLEGE - TOPEKA | TOPEKA | KS |
| E02168 | DEVRY UNIVERSITY - MERRILLVILLE | MERRILLVILLE | IN |
| E02174 | SOUTHERN CAREERS INSTITUTE - SAN ANTONIO | SAN ANTONIO | TX |
| E02177 | PCI HEALTH TRAINING CENTER - RICHARDSON | RICHARDSON | TX |
| E02178 | HAYS ACADEMY OF HAIR DESIGN | SALINA | KS |
| E02182 | CHAMBERLAIN COLLEGE OF NURSING - INDIANA | INDIANAPOLIS | IN |
| E02186 | CRAVE BEAUTY ACADEMY-BALLWIN | BALLWIN | MO |
| E02187 | NATIONAL CAREER INSTITUTE - JERSEY CITY | JERSEY CITY | NJ |
| E02188 | NEW YORK MEDICAL CAREER TRAINING CENTER | NEW YORK | NY |
| E02189 | TONI & GUY HAIRDRESSING ACADEMY - BRAINT | BRAINTREE | MA |
| E02190 | DORSEY SCHOOL OF BUSINESS - DEARBORN | DETROIT | MI |
| E02191 | MYCOMPUTERCAREER.COM - DALLAS | DALLAS | TX |
| E02192 | MYCOMPUTERCAREER.COM - HOUSTON | HOUSTON | TX |
| E02194 | ACADEMY OF HAIR DESIGN #1-GRENADA CAMPUS | GRENADA | MS |
| E02200 | TAYLOR ANDREWS ACADEMY - OREM | OREM | UT |
| E02202 | PAUL MITCHELL THE SCHOOL CINCINNATI - TO | SYLVANIA | OH |
| E02203 | WEST COAST UNIVERSITY - MIAMI | DORAL | FL |
| E02206 | PAUL MITCHELL THE SCHOOL CHICAGO - PAUL | LOMBARD | IL |
| E02208 | ADVANCE BEAUTY COLLEGE - LAGUNA HILLS | LAGUNA HILLS | CA |
| E02209 | PAUL MITCHELL THE SCHOOL FAYETTEVILLE | GREENVILLE | SC |
| E02210 | ARIZONA SCHOOL OF INTEGRATIVE STUDIES | FLAGSTAFF | AZ |
| E02211 | ARIZONA SCHOOL OF INTEGRATIVE STUDIES | PRESCOTT | AZ |
| E23411 | KENNETH SHULER SCHOOL OF COSMETOLOGY & N | GOOSE CREEK | SC |
| E40387 | IDEAL BEAUTY ACADEMY - JEFFERSONVILLE | JEFFERSONVILLE | IN |
| E40388 | VISTA COLLEGE - COLLEGE STATION | COLLEGE STATION | TX |
| E40390 | PAUL MITCHELL THE SCHOOL TINLEY PARK | TINLEY PARK | IL |
| E40394 | AVEDA INSTITUTE TUCSON - AVEDA INSTITUTE | TEMPE | AZ |
| E40395 | BAKER COLLEGE - CULINARY INSTITUTE OF MI | MUSKEGON | MI |
| E40396 | BAKER COLLEGE - CULINARY INSTITUTE OF MI | PORT HURON | MI |
| E40398 | HUSSIAN COLLEGE-RELATIVITY CAMPUS CALIFO | LOS ANGELES | CA |
| E40407 | CELEBRITY BARBER SCHOOL | MONROE | LA |
| E40408 | EDWARD VIA VIRGINIA COLLEGE OF OSTEOPATH | AUBURN | AL |
| E40410 | UNITECH TRAINING ACADEMY - METAIRIE | METAIRIE | LA |
| E40413 | CAREER ACADEMY OF HAIR DESIGN - FORT SMI | FORT SMITH | AR |
| E40414 | VISTA COLLEGE - FT. SMITH | FT. SMITH | AR |
| E40421 | INTER AMERICAN UNIVERSITY OF PUERTO RICO | CAGUAS | PR |
| E40422 | INTER AMERICAN UNIVERSITY OF PUERTO RICO | SAN JUAN | PR |
| E40423 | INTER AMERICAN UNIVERSITY OF PUERTO RICO | BAYAMON | PR |
| E40424 | UEI COLLEGE - BAKERSFIELD | BAKERSFIELD | CA |
| E40425 | FLORIDA CAREER COLLEGE | PEMBROKE PINES | FL |
| E40426 | FLORIDA CAREER COLLEGE - WEST PALM BEACH | WEST PALM BEACH | FL |
| E40427 | FLORIDA CAREER COLLEGE -HIALEAH | HIALEAH | FL |
| E40428 | FLORIDA CAREER COLLEGE - LAUDERDALE LAKE | LAUDERDALE LAKES | FL |
| E40429 | FLORIDA CAREER COLLEGE - TAMPA | TAMPA | FL |
| E40430 | FLORIDA CAREER COLLEGE - JACKSONVILLE | JACKSONVILLE | FL |
| E40431 | FLORIDA CAREER COLLEGE - BOYNTON BEACH | BOYNTON BEACH | FL |
| E40432 | FLORIDA CAREER COLLEGE - MARGATE | MARGATE | FL |
| E40434 | FLORIDA CAREER COLLEGE - ORLANDO | ORLANDO | FL |
| E40435 | UNITED EDUCATION INSTITUTE - UEI COLLEGE | PHOENIX | AZ |
| E40436 | FLORIDA CAREER COLLEGE - HOUSTON | HOUSTON | TX |
| E40437 | FAIRLEIGH DICKINSON UNIVERSITY - VANCOUV | VANCOUVER | CN |
| E40438 | KENNETH SHULER SCHOOL OF COSMETOLOGY - S | SPARTANBURG | SC |
| E40439 | KENNETH SHULER SCHOOL OF COSMETOLOGY - | COLUMBIA | SC |
| E40440 | KENNETH SHULER SCHOOL OF COSMO-GREENVILL | GREENVILLE | SC |
| E40441 | KENNETH SHULER SCHOOL OF COSMETOLOGY & H | FLORENCE | SC |
| E40442 | AMERICAN INSTITUTE - SOMERSET | SOMERSET | NJ |
| E40443 | UNITECH TRAINING ACADEMY - BATON ROUGE | BATON ROUGE | LA |
| E40444 | ARIZONA SCH OF INTEGRATIVE STUDIES MESA | MESA | AZ |
| E40446 | MYCOMPUTERCAREER.COM - ARLINGTON | ARLINGTON | TX |
| E40447 | MYCOMPUTERCAREER.COM - CHARLOTTE | CHARLOTTE | NC |
| E40448 | CAREER QUEST LEARNING CENTER - MT. PLEAS | MOUNT PLEASANT | MI |
| E40449 | OHIO MEDIA SCHOOL | NORWOOD | OH |
| E40451 | AVEDA INSTITUTE-SAN ANTONIO | SAN ANTONIO | TX |
| E40452 | FAIRLEIGH DICKINSON UNIVERSITY - WROXTON | OXFORDSHIRE | FC |
| E40455 | ADVANCED COLLEGE - STOCKTON | STOCKTON | CA |
| E40457 | INDIANA UNIVERSITY - FORT WAYNE | FORT WAYNE | IN |
| E40458 | TONI&GUY HAIRDRESSING ACADEMY - IDAHO | COEUR D'ALENE | ID |
| E40459 | INSTITUTE OF CULINARY EDUCATION - | PASADENA | CA |
| E40460 | CAREER QUEST LEARNING CENTER - BAY CITY | BAY CITY | MI |
| E40461 | AMERICAN INSTITUTE OF CLINICAL MASSAGE | POST FALLS | ID |
| E40462 | DORSEY SCHOOL OF BUSINESS - SOUTHGATE CA | SOUTHGATE | MI |
| E40465 | STANBRIDGE UNIVERSITY - LOS ANGELES | ALHAMBRA | CA |
| E40466 | SANTA BARBARA BUSINESS COLLEGE - | VENTURA | CA |
| E40469 | MIAMI DADE COLLEGE - WEST CAMPUS | DORAL | FL |
| E99990 | FEDERAL STUDENT AID USE ONLY | WASHINGTON | DC |
| G01120 | AMER BAPT SEM OF THE WEST-BERKELEY | BERKELEY | CA |
| G01165 | CHURCH DIV SCH OF THE PACIFIC | BERKELEY | CA |
| G01169 | CLAREMONT GRADUATE UNIVERSITY | CLAREMONT | CA |
| G01200 | FULLER THEOLOGICAL SEMINARY | PASADENA | CA |
| G01207 | GRADUATE THEOLOGICAL UNION | BERKELEY | CA |
| G01256 | PACIFIC SCHOOL OF RELIGION | BERKELEY | CA |
| G01288 | CLAREMONT SCHOOL OF THEOLOGY | CLAREMONT | CA |
| G01295 | SOUTHWESTERN LAW SCHOOL | LOS ANGELES | CA |
| G01354 | ILIFF SCHOOL OF THEOLOGY | DENVER | CO |
| G01387 | HARTFORD SEMINARY | HARTFORD | CT |
| G01464 | WESLEY THEOLOGICAL SEMINARY | WASHINGTON | DC |
| G01560 | COLUMBIA THEOLOGICAL SEMINARY | DECATUR | GA |
| G01568 | INTERDENOMINATIONAL THEOLOGY CENTER | ATLANTA | GA |
| G01632 | AQUINAS INSTITUTE OF THEOLOGY | ST LOUIS | MO |
| G01637 | BETHANY THEOLOGICAL SEMINARY | RICHMOND | IN |
| G01661 | CHICAGO THEOLOGICAL SEMINARY | CHICAGO | IL |
| G01682 | GARRETT-EVANGELICAL THEOLOGICAL SEM | EVANSTON | IL |
| G01712 | LUTHERAN SCHOOL OF THEOL AT CHICAGO | CHICAGO | IL |
| G01721 | MCCORMICK THEOLOGICAL SEMINARY | CHICAGO | IL |
| G01723 | MEADVILLE LOMBARD THEOLOGICAL SCHOOL | CHICAGO | IL |
| G01736 | NORTHERN BAPTIST THEOL SEMINARY | LISLE | IL |
| G01765 | UNIVERSITY OF ST MARY OF THE LAKE | MUNDELEIN | IL |
| G01789 | CHRISTIAN THEOLOGICAL SEMINARY | INDIANAPOLIS | IN |
| G01897 | WARTBURG THEOLOGICAL SEMINARY | DUBUQUE | IA |
| G01953 | ASBURY THEOLOGICAL SEMINARY | WILMORE | KY |
| G01971 | LEXINGTON THEOLOGICAL SEMINARY | LEXINGTON | KY |
| G01974 | LOUISVILLE PRESBYTERIAN THEOL SEM | LOUISVILLE | KY |
| G02019 | NEW ORLEANS BAPTIST THEOL SEMINARY | NEW ORLEANS | LA |
| G02022 | NOTRE DAME SEMINARY | NEW ORLEANS | LA |
| G02202 | POPE ST. JOHN XXIII NATIONAL SEMINARY | WESTON | MA |
| G02242 | CALVIN THEOLOGICAL SEMINARY | GRAND RAPIDS | MI |
| G02248 | CRANBROOK ACADEMY OF ART | BLOOMFIELD HILLS | MI |
| G02331 | WESTERN THEOLOGICAL SEMINARY | HOLLAND | MI |
| G02357 | LUTHER SEMINARY | ST PAUL | MN |
| G02386 | UNITED THEOLGCL SEMINRY TWIN CITIES | ST. PAUL | MN |
| G02391 | MITCHELL HAMLINE SCHOOL OF LAW | ST PAUL | MN |
| G02457 | CONCORDIA SEMINARY | SAINT LOUIS | MO |
| G02462 | EDEN THEOLOGICAL SEMINARY | ST. LOUIS | MO |
| G02474 | KANSAS CITY UNIV OF MED AND BIOSCIENCES | KANSAS CITY | MO |
| G02477 | A.T. STILL UNIV OF HEALTH SCIENCES | KIRKSVILLE | MO |
| G02494 | NAZARENE THEOLOGICAL SEMINARY | KANSAS CITY | MO |
| G02509 | SAINT PAUL SCHOOL OF THEOLOGY | LEAWOOD | KS |
| G02619 | NEW BRUNSWICK THEOLOGICAL SEMINARY | NEW BRUNSWICK | NJ |
| G02626 | PRINCETON THEOLOGICAL SEMINARY | PRINCETON | NJ |
| G02669 | BANK STREET COLLEGE OF EDUCATION | NEW YORK | NY |
| G02674 | NEW YORK THEOLOGICAL SEMINARY | NEW YORK | NY |
| G02677 | BROOKLYN LAW SCHOOL | BROOKLYN | NY |
| G02700 | COLGATE ROCHESTER CROZER DIVINITY S | ROCHESTER | NY |
| G02726 | GENERAL THEOLOGICAL SEMINARY | NEW YORK | NY |
| G02749 | NEW YORK COLLEGE OF PODIATRIC MED | NEW YORK | NY |
| G02783 | NEW YORK LAW SCHOOL | NEW YORK | NY |
| G02784 | NEW YORK MEDICAL COLLEGE | VALHALLA | NY |
| G02807 | ROCKEFELLER UNIVERSITY | NEW YORK | NY |
| G02822 | CHRIST THE KING SEMINARY | EAST AURORA | NY |
| G02833 | ST VLADIMIR ORTHODOX THEOL SEM | CRESTWOOD | NY |
| G02886 | ALBANY LAW SCHOOL | ALBANY | NY |
| G02887 | ALBANY MEDICAL COLLEGE | ALBANY | NY |
| G02890 | UNION THEOLOGICAL SEMINARY | NEW YORK | NY |
| G02963 | SOUTHEASTERN BAPTIST THEOLOGICAL SEMINAR | WAKE FOREST | NC |
| G03075 | METHODIST THEOLOGICAL SCH IN OHIO | DELAWARE | OH |
| G03122 | UNITED THEOLOGICAL SEMINARY | TROTWOOD | OH |
| G03263 | EVANGELICAL SCHOOL OF THEOLOGY | MYERSTOWN | PA |
| G03269 | GROVE CITY COLLEGE | GROVE CITY | PA |
| G03286 | LANCASTER THEOLOGICAL SEMINARY | LANCASTER | PA |
| G03291 | UNITED LUTHERAN SEMINARY | GETTYSBURG | PA |
| G03292 | UNITED LUTHERAN SEMINARY - PHILADELPHIA | PHILADELPHIA | PA |
| G03356 | PITTSBURGH THEOLOGICAL SEMINARY | PITTSBURGH | PA |
| G03358 | REFORMED PRESBYTERIAN THEOLOGICAL SEMINA | PITTSBURGH | PA |
| G03393 | WESTMINSTER THEOLOGICAL SEMINARY | GLENSIDE | PA |
| G03437 | LENOIR-RHYNE UNIVERSITY - LUTHERAN THEOL | COLUMBIA | SC |
| G03506 | MEHARRY MEDICAL COLLEGE | NASHVILLE | TN |
| G03544 | AUSTIN PRESBYTERIAN THEOLOGICAL SEM | AUSTIN | TX |
| G03562 | DALLAS THEOLOGICAL SEM | DALLAS | TX |
| G03566 | EPISCOPAL THEOLOGICAL SEMINARY OF THE SO | AUSTIN | TX |
| G03595 | OBLATE SCHOOL OF THEOLOGY | SAN ANTONIO | TX |
| G03743 | UNION PRESBYTERIAN SEMINARY | RICHMOND | VA |
| G03874 | NASHOTAH HOUSE | NASHOTAH | WI |
| G03947 | UC-HASTINGS COLLEGE OF THE LAW | SAN FRANCISCO | CA |
| G03979 | COLUMBIA UNIV TEACHERS COLLEGE | NEW YORK | NY |
| G04012 | HEBREW UNIVERSITY OF JERUSALEM (THE) | JERUSALEM | FC |
| G04030 | UNIVERSITY OF CAMBRIDGE | CAMBRIDGE | FC |
| G04054 | HEBREW UNION COL-JEWISH INST OF REL | NEW YORK | NY |
| G04056 | SIOUX FALLS SEMINARY | SIOUX FALLS | SD |
| G04060 | WINEBRENNER THEOLOGICAL SEMINARY | FINDLAY | OH |
| G04080 | STARR KING SCHOOL FOR THE MINISTRY | BERKELEY | CA |
| G04436 | REGNL WST MEDCL CTR SCHL RAD | SCOTTSBLUFF | NE |
| G04707 | COVENANT THEOLOGICAL SEMINARY | SAINT LOUIS | MO |
| G04762 | WEILL CORNELL MEDICAL COLLEGE AND GRADUA | NEW YORK | NY |
| G04977 | SOUTH TEXAS COLLEGE OF LAW HOUSTON | HOUSTON | TX |
| G05034 | AMERICAN UNIVERSITY OF CAIRO | CAIRO | FC |
| G06677 | MCGILL UNIVERSITY | MONTREAL | CN |
| G06679 | QUEEN'S UNIVERSITY AT KINGSTON | KINGSTON | CN |
| G06681 | ST FRANCIS XAVIER UNIVERSITY | ANTIGONISH | CN |
| G06682 | ST THOMAS UNIVERSITY | FREDERICTON | CN |
| G06683 | UNIVERSITY OF GUELPH | GUELPH | CN |
| G06684 | UNIVERSITY OF MANITOBA | WINNIPEG | CN |
| G06685 | UNIVERSITY OF NEW BRUNSWICK (THE) | FREDERICTION | CN |
| G06686 | UNIVERSITY OF OTTAWA | OTTAWA | CN |
| G06688 | UNIVERSITY OF TORONTO | TORONTO | CN |
| G06689 | UNIVERSITY OF WINDSOR | WINDSOR | CN |
| G06690 | UNIVERSITY OF COPENHAGEN | COPENHAGEN | FC |
| G06691 | UNIVERSITY OF CAMBRIDGE - PEMBROKE | CAMBRIDGE | FC |
| G06692 | UNIVERSITY OF LEEDS | LEEDS | FC |
| G06693 | UNIV OF LONDON-LONDON SCHOOL ECON | LONDON | FC |
| G06694 | UNIVERSITY OF LONDON - SCHOOL OF ORIENTA | LONDON | FC |
| G06695 | UNIV OF LONDON-UNIVERSITY COLLEGE | LONDON | FC |
| G06696 | UNIV OF LONDON-SCH ADVANCED STUDY | LONDON | FC |
| G06697 | QUEEN MARY UNIVERSITY OF LONDON | LONDON | FC |
| G06699 | UNIVERSITY OF SUSSEX | BRIGHTON | FC |
| G06700 | UNIVERSITY OF YORK | YORK | FC |
| G06704 | UNIVERSITY COLLEGE CORK | CORK | FC |
| G06710 | FUNDACIÓN UNIVERSIDAD DE LAS AMERICAS PU | SAN ANDRÉS CHOLULA | MX |
| G06713 | UPPSALA UNIVERSITY | UPPSALA | FC |
| G06837 | UNIVERSITE LAVAL | QUEBEC | CN |
| G06838 | DALHOUSIE UNIVERSITY | HALIFAX | CN |
| G06839 | UNIVERSITY OF EDINBURGH | EDINBURGH | FC |
| G06842 | UNIVERSITY OF DUBLIN TRINITY COLLEG | DUBLIN | FC |
| G06850 | UNIVERSITY OF CAMBRIDGE - DOWNING C | CAMBRIDGE | FC |
| G06852 | BISHOP'S UNIVERSITY | SHERBROKE | CN |
| G06853 | MCMASTER UNIVERSITY | HAMILTON | CN |
| G06976 | UNIV OF SAN DIEGO - SCHL OF LAW | SAN DIEGO | CA |
| G07026 | MOUNT SINAI SCHOOL OF MEDICINE | NEW YORK | NY |
| G07178 | WESTERN SEMINARY | PORTLAND | OR |
| G07276 | SAINT MEINRAD SCHOOL OF THEOLOGY | ST MEINRAD | IN |
| G07632 | UNIVERSITY OF BRISTOL | BRISTOL | FC |
| G07679 | YORK UNIVERSITY | NORTH YORK | CN |
| G07705 | ROYAL COLLEGE OF SURGEONS IN IRELAN | DUBLIN | FC |
| G07874 | UNIVERSITY OF CALGARY | CALGARY | CN |
| G07881 | AMERICAN UNIVERSITY OF PARIS | PARIS | FC |
| G08147 | UNIVERSIDAD AUTONOMA DE GUADALAJARA | GUADALAJARA | MX |
| G08148 | UNIVERSITY OF WINNIPEG (THE) | WINNIPEG | CN |
| G08223 | ST. VINCENT DE PAUL REGIONAL SEMINARY | BOYNTON BEACH | FL |
| G08362 | UNIVERSITY OF ALBERTA (THE) | EDMONTON | CN |
| G08363 | MOUNT SAINT VINCENT UNIVERSITY | HALIFAX | CN |
| G08364 | SAINT MARY'S UNIVERSITY | HALIFAX | CN |
| G08365 | CONCORDIA UNIVERSITY - SIR GEORGE W | MONTREAL | CN |
| G08366 | UNIVERSITE DE MONTREAL | MONTREAL | CN |
| G08368 | CARLETON UNIVERSITY | OTTAWA | CN |
| G08369 | UNIVERSITY OF BRITISH COLUMBIA | VANCOUVER | CN |
| G08370 | SAFA, UNIVERSITY OF VICTORIA | VICTORIA | CN |
| G08371 | AMERICAN UNIVERSITY OF BEIRUT | BEIRUT | FC |
| G08373 | TEL-AVIV UNIVERSITY | RAMAT-AVIV | FC |
| G08376 | VRIJE UNIVERSITEIT AMSTERDAM | AMSTERDAM | FC |
| G08377 | UNIVERSITEIT VAN AMSTERDAM(UNIVERSI | AMSTERDAM | FC |
| G08380 | UNIVERSITY OF WARWICK | COVENTRY | FC |
| G08383 | UNIVERSITY OF GLASGOW | GLASGOW | FC |
| G08394 | UNIVERSITY OF OXFORD | OXFORD | FC |
| G08398 | UNIVERSITY OF SHEFFIELD (THE) | SHEFFIELD | FC |
| G08399 | UNIVERSITY OF SOUTHAMPTON | SOUTHAMPTON | FC |
| G08444 | SIMON FRASER UNIVERSITY | BURNABY | CN |
| G08446 | UNIVERSITY OF WESTERN ONTARIO (THE) | LONDON | CN |
| G08449 | ACADIA UNIVERSITY | WOLFVILLE | CN |
| G08452 | ABERYSTWYTH UNIVERSITY | ABERYSTWYTH | FC |
| G08458 | LOUGHBOROUGH UNIVERSITY | LOUGHBOROUGH | FC |
| G08460 | UNIVERSITY OF NEWCASTLE UPON TYNE | NEWCASTLE UPON TYNE | FC |
| G08461 | UNIVERSITY OF SAINT ANDREWS | SAINT ANDREWS | FC |
| G08505 | UNIVERSITY OF MELBOURNE | MELBOURNE | FC |
| G08526 | UNIVERSITY OF WATERLOO | WATERLOO | CN |
| G08582 | WILFRID LAURIER UNIVERSITY | WATERLOO | CN |
| G08586 | SWANSEA UNIVERSITY | SWANSEA | FC |
| G08587 | UNIVERSITY OF DURHAM | DURHAM | FC |
| G08665 | UNIVERSITY OF KENT AT CANTERBURY (THE) | CANTERBURY | FC |
| G08670 | UNIVERSITY OF NEW SOUTH WALES | UNSW, SYDNEY | FC |
| G08687 | UNIVERSITY OF ESSEX | COLCHESTER | FC |
| G08693 | CITY UNIVERSITY | LONDON | FC |
| G08846 | WRIGHT INSTITUTE | BERKELEY | CA |
| G08908 | THE UNIVERSITY OF BIRMINGHAM | BIRMINGHAM | FC |
| G08910 | UNIVERSITY OF HULL | HULL | FC |
| G08916 | NEW ENGLAND LAW BOSTON | BOSTON | MA |
| G08920 | UNIVERSITY OF NOTTINGHAM | NOTTINGHAM | FC |
| G09006 | UNIVERSITY OF SALFORD (THE) | SALFORD | FC |
| G09084 | UNIV OF LONDON, BIRKBECK | LONDON | FC |
| G09085 | UNIV OF LONDON KING'S COLLEGE | LONDON | FC |
| G09086 | UNIVERSITY OF LONDON - ROYAL HOLLOWAY | EGHAM | FC |
| G09143 | BAR-ILAN UNIVERSITY | RAMAT-GAN | FC |
| G09232 | CATHOLIC THEOLOGICAL UNION | CHICAGO | IL |
| G09249 | UNIVERSITY OF LIVERPOOL | LIVERPOOL | FC |
| G09252 | BROCK UNIVERSITY | ST CATHARINES | CN |
| G09367 | UNIVERSITY OF PRINCE EDWARD ISLAND | CHARLOTTETOWN | CN |
| G09368 | UNIVERSITY OF ABERDEEN | ABERDEEN | FC |
| G09421 | BRANDON UNIVERSITY | BRANDON | CN |
| G09423 | ROYAL COLLEGE OF ART | LONDON | FC |
| G09428 | TECHNION-ISRAEL INST OF TECHLGY | HAIFA | FC |
| G09442 | UNIVERSITY OF EXETER | EXETER | FC |
| G09444 | UNIVERSITY OF LANCASTER | LANCASTER | FC |
| G09486 | TRINITY WESTERN UNIVERSITY | LANGLEY | CN |
| G09500 | MEMORIAL UNIVERSITY OF NEWFOUNDLAND | SAINT JOHN'S | CN |
| G09501 | UNIVERSITY OF KING'S COLLEGE | HALIFAX | CN |
| G09503 | MOUNT ALLISON UNIVERSITY | SACKVILLE | CN |
| G09634 | UNIVERSITY OF OXFORD ST CATHERINE'S | OXFORD | FC |
| G09747 | GORDON-CONWELL THEOLOGICAL SEMINARY | SOUTH HAMILTON | MA |
| G09756 | UNIVERSITY OF MASSACHUSETTS MEDICAL SCHL | WORCESTER | MA |
| G09808 | UNIVERSITY OF STRATHCLYDE | GLASGOW | FC |
| G09860 | UNIVERSITY OF SURREY | GUILDFORD | FC |
| G09895 | YESHIVA UNIVERSITY - BRONX CAMPUS | BRONX | NY |
| G09927 | UNIVERSITY OF CAMBRIDGE - FITZWILLI | CAMBRIDGE | FC |
| G09986 | SETON HALL UNIVERSITY - SCHOOL OF LAW | NEWARK | NJ |
| G10013 | ALLIANT INTERNATIONAL UNIVERSITY - LOS A | ALHAMBRA | CA |
| G10067 | LUND UNIVERSITY | LUND | FC |
| G10084 | UNIVERSITY OF CAPE TOWN | CAPE TOWN | FC |
| G10087 | UNIVERSITY OF OXFORD ST PETER'S COL | OXFORD | FC |
| G10088 | UNIVERSITY OF OXFORD - CORPUS CHRIS | OXFORD | FC |
| G10089 | CENTRAL SCHOOL OF SPEECH AND DRAMA | LONDON | FC |
| G10090 | UNIVERSITY OF OXFORD - BALLIOL COLL | OXFORD | FC |
| G10143 | UNIVERSITY OF READING | READING | FC |
| G10157 | CARDIFF UNIVERSITY | CARDIFF | FC |
| G10188 | UNIVERSITY COLLEGE DUBLIN, NATIONAL UNIV | DUBLIN 4 | FC |
| G10190 | UNIVERSITY OF CAMBRIDGE CHURCHILL C | CAMBRIDGE | FC |
| G10221 | SAINT PAUL UNIVERSITY | OTTAWA | CN |
| G10228 | UNIVERSITY OF STIRLING | STIRLING | FC |
| G10332 | UNIVERSITY OF CAMBRIDGE - CLARE COL | CAMBRIDGE | FC |
| G10333 | JESUIT SCHOOL OF THEOLOGY - BERKELEY | BERKELEY | CA |
| G10418 | INST TEC Y DE ESTSUPER DE MONTERRE | MONTERREY | MX |
| G10441 | PARDEE RAND GRADUATE SCHOOL | SANTA MONICA | CA |
| G10456 | UNIVERSITY OF HAIFA | HAIFA | FC |
| G10472 | INST EUROPEEN OPEEN D'ADMINISTRATIO | FONTAINEBLEAU | FC |
| G10493 | CRANFIELD UNIVERSITY | BEDFORD | FC |
| G10520 | TRINITY LABAN CONSERVATOIRE OF MUSIC AND | GREENWICH | FC |
| G10525 | UNIVERSITY OF HERTFORDSHIRE | HATFIELD | FC |
| G10529 | MEMPHIS THEOLOGICAL SEMINARY | MEMPHIS | TN |
| G10574 | LONDON FILM SCHOOL | LONDON | FC |
| G10588 | AUSTRALIAN NATIONAL UNIVERSITY | CANBERRA | FC |
| G10589 | BANGOR UNIVERSITY | GWYNEDD | FC |
| G10594 | RICHMOND, THE AMERICAN INT UNI IN LONDON | SURREY | FC |
| G10599 | INST D'ETUDES POLITIQUES DE PARIS | PARIS | FC |
| G10675 | REGENT COLLEGE | VANCOUVER | CN |
| G10676 | UNIVERSIDAD DE MONTERREY | NUEVO LEON | MX |
| G10681 | MACQUARIE UNIVERSITY | NEW SOUTH WALES | FC |
| G10692 | UNIVERSITY OF QUEENSLAND (THE) | BRISBANE | FC |
| G10720 | RYERSON UNIVERSITY | TORONTO | CN |
| G10789 | UNIVERSITY OF OXFORD - WORCESTER CO | OXFORD | FC |
| G10794 | BRISTOL OLD VIC THEATRE SCHOOL | BRISTOL | FC |
| G10797 | NATIONAL UNIVERSITY OF IRELAND, MAY | MAYNOOTH | FC |
| G10816 | KINGSTON UNIVERSITY | KINGSTN UPN THMS | FC |
| G10864 | UNIV OF DUNDEE | DUNDEE | FC |
| G10866 | UNIVERSITY OF OXFORD - MAGDALEN COLLEGE | OXFORD | FC |
| G10867 | UNIVERSITY OF OXFORD ST JOHN'S COLL | OXFORD | FC |
| G10914 | MONASH UNIVERSITY | VICTORIA | FC |
| G10915 | UNIV OF EAST ANGLIA | NORWICH | FC |
| G10942 | UNIVERSITY OF OXFORD - ST HUGH'S CO | OXFORD | FC |
| G10977 | UNIVERSIDAD CENTRAL DEL ESTE | SAN PEDRO DE MACORIS | FC |
| G10980 | SOMERVILLE COLLEGE | OXFORD | FC |
| G10999 | UNIV OF OXFORD - WADHAM COLLEGE | OXFORD | FC |
| G11053 | UNIVERSITY OF OXFORD - ST HILDA'S C | OXFORD | FC |
| G11054 | UNIVERSITY OF OXFORD - ST ANNE'S CO | OXFORD | FC |
| G11055 | UNIV OF OXFORD - LADY MARGARET HALL | OXFORD | FC |
| G11056 | UNIVERSITY OF OXFORD - UNIVERSITY C | OXFORD | FC |
| G11057 | UNIVERSITY OF OXFORD - TRINITY COLL | OXFORD | FC |
| G11058 | UNIVERSITY OF OXFORD-ST EDMUND HALL | OXFORD | FC |
| G11059 | UNIVERSITY OF OXFORD ST ANTONY'S CO | OXFORD | FC |
| G11060 | UNIVERSITY OF OXFORD - QUEEN'S COLL | OXFORD | FC |
| G11061 | UNIVERSITY OF OXFORD - PEMBROKE COL | OXFORD | FC |
| G11062 | UNIVERSITY OF OXFORD - ORIEL COLLEG | OXFORD | FC |
| G11063 | UNIVERSITY OF OXFORD - NUFFIELD COL | OXFORD | FC |
| G11064 | UNIVERSITY OF OXFORD - NEW COLLEGE | OXFORD | FC |
| G11065 | UNIVERSITY OF OXFORD MERTON COLLEGE | OXFORD | FC |
| G11066 | UNIVERSITY OF OXFORD - LINCOLN COLL | OXFORD | FC |
| G11067 | UNIVERSITY OF OXFORD - KEBLE COLLEG | OXFORD | FC |
| G11068 | UNIVERSITY OF OXFORD - JESUS COLLEG | OXFORD | FC |
| G11069 | UNIVERSITY OF OXFORD - HERTFORD COL | OXFORD | FC |
| G11070 | UNIVERSITY OF OXFORD EXETER COLLEGE | OXFORD | FC |
| G11071 | UNIV OF OXFORD - CHRIST CHURCH | OXFORD | FC |
| G11072 | UNIVERSITY OF OXFORD - BRASENOSE CO | OXFORD | FC |
| G11091 | FLINDERS UNIVERSITY OF S AUSTRALIA | BEDFORD PARK | FC |
| G11094 | UNIVERSITY OF WESTERN AUSTRALIA (THE) | NEDLANDS | FC |
| G11214 | UNIVERSITY OF THE WITWATERSRAND | JOHANNESBURG | FC |
| G11226 | AARHUS UNIVERSITY | AARHUS C | FC |
| G11282 | OKLAHOMA STATE UNV CLG OSTEOPTHC MD | TULSA | OK |
| G11567 | IMPERIAL COLLEGE LONDON | LONDON | FC |
| G11679 | UNIVERSITY OF BATH | BATH | FC |
| G11683 | FRANKLIN UNIVERSITY SWITZERLAND | SORENGO | FC |
| G11722 | BRIERCREST BIBLE COLLEGE | CARONPORT | CN |
| G11758 | UNIV OF CAMBRIDGE - PETERHOUSE | CAMBRIDGE | FC |
| G11764 | ROYAL ACADEMY OF MUSIC | LONDON | FC |
| G11765 | GOLDSMITHS' COLLEGE-UNIV OF LONDON | LONDON | FC |
| G11780 | BRUNEL UNIVERSITY LONDON | MIDDLESEX | FC |
| G11792 | FRANCISCAN SCHOOL OF THEOLOGY | OCEANSIDE | CA |
| G11838 | UNIVERSITY OF OXFORD - MANSFIELD CO | OXFORD | FC |
| G11881 | ALLIANT INTERNATIONAL UNIVERSITY - SAN F | SAN FRANCISCO | CA |
| G11934 | VERMONT LAW SCHOOL | SOUTH ROYALTON | VT |
| G12075 | UNIVERSITY CAMBRIDGE - TRINITY COLL | CAMBRIDGE | FC |
| G12078 | VICTORIA UNIV OF WELLINGTON | WELLINGTON | FC |
| G12096 | ECOLE HÔTELIERE DE LAUSANNE | LAUSANNE 25 | FC |
| G12101 | UNIVERSITY OF CAMBRIDGE - GIRTON CO | CAMBRIDGE | FC |
| G12136 | VICTORIA UNIV OF MANCHESTER (THE) | MANCHESTER | FC |
| G12198 | UNIVERSITY OF BRADFORD | BRADFORD | FC |
| G12201 | UNIVERSITY OF OXFORD - REGENT'S PAR | OXFORD | FC |
| G12206 | JAMES COOK UNIVERSITY | TOWNSVILLE | FC |
| G12211 | ALGONQUIN COLLEGE OF APPLIED ARTS & TECH | OTTAWA | CN |
| G12215 | BIRMINGHAM CITY UNIVERSITY | BIRMINGHAM | FC |
| G12223 | JAGIELLONIAN UNIVERSITY COLLEGIUM M | KRAKOW | FC |
| G12258 | ASTON UNIVERSITY | BIRMINGHAM | FC |
| G12274 | PROVIDENCE UNIVERSITY COLLEGE & SEMINARY | OTTERBURNE | CN |
| G12275 | UNIVERSITY OF OXFORD - WOLFSON COLL | OXFORD | FC |
| G12302 | GONVILLE & CAIUS COLLEGE | CAMBRIDGE | FC |
| G12335 | ROYAL COLLEGE OF MUSIC | LONDON | FC |
| G12341 | UNIVERSITY OF WALES - ST DAVID'S UN | CARDIGANSHIRE | FC |
| G12421 | UNIVERSITY OF AUCKLAND (THE) | AUCKLAND | FC |
| G12540 | UNIVERSIDAD DE NAVARRA | PAMPLONA | FC |
| G12627 | THOMAS M. COOLEY LAW SCHOOL | LANSING | MI |
| G12765 | UNIVERSITY OF OXFORD - LINACRE COLL | OXFORD | FC |
| G12766 | NATIONAL UNIVERSITY IRELAND, GALWAY | GALWAY | FC |
| G12802 | PONTIFICIA UNIV CATOLICA MAD Y MAES | SANTIAGO | FC |
| G12803 | DOMINICAN HOUSE OF STUDIES | WASHINGTON | DC |
| G12811 | INSTITUTO TECNOLOGICO DE SANTO DOMINGO | SANTO DOMINGO | FC |
| G12839 | UNIVERSITY OF CAMBRIDGE - SAINT JOH | CAMBRIDGE | FC |
| G12978 | UNIVERSITY OF HUDDERSFIELD (THE) | HUDDERSFIELD | FC |
| G13103 | CALIFORNIA WESTERN SCHOOL OF LAW | SAN DIEGO | CA |
| G13153 | MASSEY UNIVERSITY | PALMERSTON NORTH | FC |
| G20524 | DARWIN COLLEGE | CAMBRIDGE | FC |
| G20533 | CENTRO DE ESTUDIOS UNIVERSITARIOS D | ENSENADA | MX |
| G20681 | ADLER UNIVERSITY | CHICAGO | IL |
| G20780 | SACRED HEART SEMINARY & SCHL OF THEOLOGY | HALES CORNERS | WI |
| G20824 | UNIVERSITY OF CAMBRIDGE - QUEEN'S C | CAMBRIDGE | FC |
| G20834 | UNIVERSITY OF CAMBRIDGE - WOLFSON C | CAMBRIDGE | FC |
| G20874 | UNIVERSITY OF CAMBRIDGE - NEWNHAM C | CAMBRIDGE | FC |
| G20876 | CONCORDIA THEOLOGICAL SEMINARY | FORT WAYNE | IN |
| G20879 | OXFORD BROOKES UNIVERSITY | HEADINGTON | FC |
| G20941 | BEN-GURION UNIV | BEER-SHEEVA | FC |
| G20944 | UNIV OF CAMBRIDGE - ST EDMUND'S HOU | CAMBRIDGE | FC |
| G20955 | LONDON BUS SCHOOL | LONDON | FC |
| G20958 | ONTARIO COLLEGE OF ART AND DESIGN | TORONTO | CN |
| G20961 | FIELDING GRADUATE UNIVERSITY | SANTA BARBARA | CA |
| G21019 | ROEHAMPTON UNIVERSITY | LONDON | FC |
| G21021 | KINGSWOOD UNIVERSITY | SUSSEX | CN |
| G21075 | GEORGETOWN UNIV LAW CENTER | WASHINGTON | DC |
| G21086 | LONDON ACADEMY OF MUSIC & DRAMATIC | LONDON | FC |
| G21159 | UNIVERSITY OF PORTSMOUTH | PORTSMOUTH | FC |
| G21166 | CANADIAN MEMORIAL CHIROPRACTIC COLL | TORONTO | CN |
| G21167 | UNIVERSITY OF CAMBRIDGE - LUCY CAVE | CAMBRIDGE | FC |
| G21200 | UNIV OF LONDON - COURTALD INST OF A | LONDON | FC |
| G21206 | SAYBROOK GRADUATE SCHOOL | OAKLAND | CA |
| G21334 | UNIVERSITY OF CAMBRIDGE - SIDNEY SU | CAMBRIDGE | FC |
| G21420 | UNIVERSITY OF CAMBRIDGE - HOMERTON | CAMBRIDGE | FC |
| G21497 | UNIVERSITY OF WINCHESTER (THE) | WINCHESTER | FC |
| G21568 | UNIV OF OTAGO | DUNEDIN | FC |
| G21623 | UNIVERSIDAD DE NAVARRA - IESE BUSINESS S | BARCELONA | FC |
| G21636 | WILLIAM JAMES COLLEGE | BOSTON | MA |
| G21670 | PRAIRIE BIBLE INST | THREE HILLS | CN |
| G21674 | UNIVERSITY OF CAMBRIDGE - CORPUS CH | CAMBRIDGE | FC |
| G21777 | KING'S COLLEGE- UNIV OF CAMBRIDGE | CAMBRIDGE | FC |
| G21805 | MIDDLESEX UNIVERSITY | LONDON | FC |
| G21835 | UNIV OF OXFORD - WYCLIFFE HALL | OXFORD | FC |
| G21860 | UNIVERSITY OF CAMBRIDGE - MAGDALENE | CAMBRIDGE | FC |
| G21861 | UNIVERSITY OF CAMBRIDGE - EMMANUEL | CAMBRIDGE | FC |
| G21948 | UNIVERSITY OF THE WEST OF ENGLAND - | BRISTOL | FC |
| G21951 | UNIV OF WESTMINSTER | LONDON | FC |
| G21967 | GUILDHALL SCHOOL OF MUSIC & DRAMA | LONDON | FC |
| G21989 | MICHIGAN SCHOOL OF PSYCHOLOGY | FARMINGTON HILLS | MI |
| G22011 | COLUMBIA BIBLE COLLEGE | ABBOTSFORD | CN |
| G22073 | UNIVERSITY OF CAMBRIDGE - CHRIST'S | CAMBRIDGE | FC |
| G22074 | CHINESE UNIVERSITY OF HONG KONG (THE) | HONG KONG SAR | FC |
| G22095 | UNIVERSITEIT UTRECHT | UTRECHT | FC |
| G22100 | UNIV OF LONDON - LONDON SCHOOL OF H | LONDON | FC |
| G22123 | UNIVERSITY OF CAMBRIDGE - ROBINSON | CAMBRIDGE | FC |
| G22164 | TYNDALE UNIVERSITY | TORONTO | CN |
| G22192 | UNIVERSITY OF SASKATCHEWAN | SASKATOON | CN |
| G22220 | AMERICAN FILM INSTITUTE | LOS ANGELES | CA |
| G22249 | STANFORD UNIVERSITY - GRAD SCH BUSINESS | STANFORD | CA |
| G22253 | UNIVERSITY OF CANTERBURY | CHRISTCHURCH | FC |
| G22291 | UNIVERSITY OF LEICESTER | LEICESTER | FC |
| G22296 | SACKLER SCHOOL OF MEDICINE | RAMAT AVIV | FC |
| G22316 | MGH INSTITUTE OF HEALTH PROFESSION | BOSTON | MA |
| G22321 | UNIVERSITY OF CAMBRIDGE | CAMBRIDGE | FC |
| G22333 | ST GEORGE'S UNIVERSITY, SCHOOL OF MEDICI | ST GEORGE'S | FC |
| G22353 | LONDON METROPOLITAN UNIVERSITY | LONDON | FC |
| G22444 | AMERICAN UNIV OF THE CARIBBEAN | CUPECOY | FC |
| G22460 | ROSS UNIVERSITY - MEDICAL SCHOOL | EDISON | NJ |
| G22666 | UNIVERSITY OF LONDON - SAINT GEORGE | LONDON | FC |
| G22676 | SOFIA UNIVERSITY | PALO ALTO | CA |
| G22713 | WI SCH OF PROFESSIONAL PSYCHOLOGY | MILWAUKEE | WI |
| G22717 | UNIVERSITY OF CAMBRIDGE - CLARE HAL | CAMBRIDGE | FC |
| G22718 | UNIV OF OXFORD - CAMPION HALL | OXFORD | FC |
| G22719 | UNIVERSITY OF OXFORD - BLACKFRIARS | OXFORD | FC |
| G22722 | UNIVERSITY OF CAMBRIDGE - MURRAY EDWARDS | CAMBRIDGE | FC |
| G22734 | RECONSTRUCTIONIST RABBINICAL COLLEG | WYNCOTE | PA |
| G22736 | QUEEN'S UNIV OF BELFAST (THE) | BELFAST | FC |
| G22739 | HERIOT WATT UNIVERSITY | EDINBURGH | FC |
| G22743 | CONWAY SCHOOL OF LANDSCAPE DESIGN | NORTHAMPTON | MA |
| G22768 | WESTMINSTER SEMINARY CALIFORNIA | ESCONDIDO | CA |
| G22779 | ROSS UNIV - SCH OF VETERINARY MED | EDISON | NJ |
| G22934 | ECOLE DES HAUTES ETUDES COMMERCIALES | JOUY-EN-JOSAS | FC |
| G22961 | YALE-NEW HAVEN HOSP DIETETIC INTERN | NEW HAVEN | CT |
| G22963 | UNIVERSITY OF CAMBRIDGE - JESUS COL | CAMBRIDGE | FC |
| G22993 | TRINITY EPISCOPAL SCHOOL MINISTRY | AMBRIDGE | PA |
| G23105 | DE MONTFORT UNIVERSITY | LEICESTER | FC |
| G23192 | LAKE FOREST GRAD SCHL OF MGMT | LAKE FOREST | IL |
| G23202 | HOUSTON GRADUATE SCHOOL OF THEOLOGY | HOUSTON | TX |
| G23205 | ROYAL NORTHERN COLLEGE OF MUSIC | MANCHESTER | FC |
| G23230 | MISSIO THEOLOGICAL SEMINARY | HATFIELD | PA |
| G23249 | EMMANUEL BIBLE COLLEGE | KITCHENER | CN |
| G23351 | UNIV OF CAMBRIDGE - TRINITY HALL | CAMBRIDGE | FC |
| G23388 | EMILY CARR UNIVERSITY OF ART AND DESIGN | VANCOUVER | CN |
| G23389 | UNIVERSITY FOR THE CREATIVE ARTS | FARNHAM | FC |
| G23518 | UNIVERSIDAD IBEROAMERICANA (UNIBE | SANTO DOMINGO | FC |
| G23521 | UNIVERSITY OF PLYMOUTH | PLYMOUTH | FC |
| G24544 | NORTHEAST OHIO MEDICAL UNIVERSITY | ROOTSTOWN | OH |
| G24552 | STANFORD UNIVERSITY - SCHOOL OF MEDICINE | STANFORD | CA |
| G24601 | UNIV OF ROCHESTER SCHL OF MEDICINE | ROCHESTER | NY |
| G24620 | WASHINGTON UNIV-SCHOOL OF MEDICINE | ST LOUIS | MO |
| G24821 | MOREHOUSE SCHOOL OF MEDICINE | ATLANTA | GA |
| G24824 | PONCE HEALTH SCIENCES UNIVERSITY | PONCE | PR |
| G24967 | NATIONAL FILM & TELEVISION SCHOOL | BEACONSFIELD, BUCKS | FC |
| G25111 | ALLIANT INTERNATIONAL UNIVERSITY - FRESN | FRESNO | CA |
| G25162 | WESLEY BIBLICAL SEMINARY | RIDGELAND | MS |
| G25457 | GLASGOW SCHOOL OF ART | GLASGOW | FC |
| G25616 | SOUTHAMPTON SOLENT UNIVERSITY | SOUTHAMPTON | FC |
| G25737 | INSTITUTE FOR CLINICAL SOCIAL WORK | CHICAGO | IL |
| G25772 | SALVATION ARMY WM & CATHERINE BOOTH | WINNIPEG | CN |
| G25784 | MARYLAND UNIVERSITY OF INTEGRATIVE HEALT | LAUREL | MD |
| G25796 | MURDOCH UNIVERSITY | MURDOCH PERTH | FC |
| G25880 | UNIVERSITY OF ULSTER | COLERAINE | FC |
| G25886 | SEMINARIO EVANGELICO DE PUERTO RICO | SAN JUAN | PR |
| G25938 | CONCORDIA UNIVERSITY OF EDMONTON | EDMONTON | CN |
| G26117 | DUBLIN CITY UNIVERSITY | DUBLIN 9 | FC |
| G26119 | KING'S UNIVERSITY (THE) | EDMONTON | CN |
| G26220 | SOUTHWEST ACUPUNCTURE COLLEGE | SANTA FE | NM |
| G30070 | FRONTIER SCH OF MIDWIFERY&FAMILY NU | HYDEN | KY |
| G30127 | UNIVERSITY OF BUCKINGHAM | BUCKINGHAM | FC |
| G30294 | KEELE UNIVERSITY | KEELE | FC |
| G30295 | NORTHUMBRIA UNIVERSITY | NEWCASTLE UPON TYNE | FC |
| G30324 | KC'S SCHOOL OF HAIR DESIGN | PONTOTOC | MS |
| G30333 | MANCHESTER METROPOLITAN UNIV | MANCHESTER | FC |
| G30338 | UNIVERSITY COLLEGE OF CAPE BRETON | NOVA SCOTIA | CN |
| G30450 | UNIVERSITY OF EAST LONDON | LONDON | FC |
| G30501 | STUDIO ARTS COLLEGE INTERNATIONAL | FLORENCE | FC |
| G30672 | UNIVERSITY OF SYDNEY | THE UNIVERSITY OF SYDNE | FC |
| G30738 | UNIV OF DEBRECEN MED & HEALTH SCI | DEBRECEN | FC |
| G30783 | VANCOUVER SCHOOL OF THEOLOGY | VANCOUVER | CN |
| G30787 | UNIVERSITA COMMERCIALE L BOCCONI | MILANO | FC |
| G30843 | UNIVERSITY OF LIMERICK | LIMERICK | FC |
| G30851 | UNIVERSITY OF WOLVERHAMPTON | WOLVERHAMPTON | FC |
| G30887 | ROYAL CONSERVATOIRE OF SCOTLAND | GLASGOW | FC |
| G30908 | LAKE ERIE COLL OF OSTEOPATHIC MED | ERIE | PA |
| G30914 | UNIVERSITY OF WOLLONGONG | WOLLONGONG | FC |
| G30917 | POZNAN UNIVERSITY OF MEDICAL SCIENCES | POZNAN | FC |
| G30925 | NOTTINGHAM TRENT UNIVERSITY | NOTTINGHAM | FC |
| G30954 | BOND UNIVERSITY | GOLD COAST | FC |
| G30959 | ESSEC BUSINESS SCHOOL | CERGY-PONTOISE CEDEX | FC |
| G30961 | LA TROBE UNIVERSITY | BUNDOORA | FC |
| G31000 | UNIVERSITY OF ADELAIDE (THE) | ADELAIDE | FC |
| G31025 | AMERICAN UNIVERSITY OF ROME | ROME | FC |
| G31028 | ROBERT GORDON UNIVERSITY | ABERDEEN | FC |
| G31048 | GRIFFITH UNIVERSITY | QUEENSLAND 4211 | FC |
| G31070 | SOUTHWEST CLG OF NATUROPATHIC MED | TEMPE | AZ |
| G31108 | BAKKE GRADUATE UNIVERSITY | DALLAS | TX |
| G31268 | PACIFICA GRADUATE INSTITUTE | CARPINTERIA | CA |
| G31504 | UNIVERSITY OF TECHNOLOGY SYDNEY | SYDNEY | FC |
| G31713 | UNIVERSITY OF ST. AUGUSTINE FOR HEALTH S | ST. AUGUSTINE | FL |
| G31733 | ATLANTA'S JOHN MARSHALL LAW SCHOOL | ATLANTA | GA |
| G31773 | SAN JUAN BAUTISTA SCH OF MEDICINE | CAGUAS | PR |
| G31913 | CUNY SCHOOL OF LAW '(THE)' | LONG ISLAND CITY | NY |
| G31943 | BOSTON GRAD SCH OF PSYCHOANALYSIS | BROOKLINE | MA |
| G32163 | UNIFICATION THEOLOGICAL SEMINARY | NEW YORK CITY | NY |
| G32733 | CANADIAN COLLEGE OF NATUROPATHIC ME | TORONTO | CN |
| G32743 | KUNGLIGA TEKNISKA HOGSKOLAN, KTH | STOCKHOLM | FC |
| G32803 | SEATTLE INST OF ORIENTAL MEDICINE | SEATTLE | WA |
| G32873 | LIVERPOOL INSTITUTE FOR PERFORMING ARTS | LIVERPOOL | FC |
| G32883 | ACAD CHINESE CULTURE & HEALTH SCIS | OAKLAND | CA |
| G32983 | ALBERTA COLLEGE OF ART & DESIGN | CALGARY | CN |
| G33004 | FIRST FACULTY OF MEDICINE, CHARLES UNIV. | PRAGUE 2 | FC |
| G33293 | JOHN CABOT UNIVERSITY | ROME | FC |
| G33325 | KWANTLEN UNIVERSITY COLLEGE | SURREY | CN |
| G33333 | MEDICAL UNIVERSITY OF LUBLIN | LUBLIN | FC |
| G33343 | UNIVERSIDAD NORDESTANA | SAN FRANCISCO DE MACORI | FC |
| G33354 | BURMAN UNIVERSITY | LACOMBE | CN |
| G33393 | ST. STEPHENS UNIVERSITY | ST. STEPHEN | CN |
| G33423 | GLASGOW CALEDONIAN UNIVERSITY | GLASGOW | FC |
| G33485 | REDEEMER UNIVERSITY COLLEGE | ANCASTER | CN |
| G33494 | QUEEN MARGARET UNIVERSITY, EDINBURGH | EDINBURGH | FC |
| G33503 | BOURNEMOUTH UNIVERSITY | POOLE | FC |
| G33523 | LONDON SOUTH BANK UNIVERSITY | LONDON | FC |
| G33533 | ACADEMY OF VOCAL ARTS | PHILADELPHIA | PA |
| G33554 | RICHMONT GRADUATE UNIVERSITY | CHATTANOOGA | TN |
| G33743 | FLORIDA COASTAL SCHOOL OF LAW | JACKSONVILLE | FL |
| G33773 | CARDIFF METROPOLITAN UNIVERSITY | CARDIFF | FC |
| G34184 | NAPIER UNIVERSITY | EDINBURGH | FC |
| G34194 | NORTHEASTERN SEMINARY | ROCHESTER | NY |
| G34203 | HOLLAND COLLEGE | CHARLOTTETOWN | CN |
| G34296 | ATLANTIC INST OF ORIENTAL MEDICINE | FORT LAUDERDALE | FL |
| G34297 | EAST WEST COLLG OF NATURAL MEDICINE | SARASOTA | FL |
| G34353 | ANGLIA RUSKIN UNIVERSITY | CAMBRIDGE | FC |
| G34423 | AMERICAN UNIVERSITY IN BULGARIA | BLAGOEVGRAD | FC |
| G34433 | NEW YORK COLLEGE OF TRADITIONAL CHINESE | MINEOLA | NY |
| G34603 | INTERNATIONALES THEOLOGISCHES INSTITUT | TRUMAU | FC |
| G34664 | SEATTLE SCHOOL OF THEOLOGY AND PSYCHOLOG | SEATTLE | WA |
| G34733 | UNIVERSITY OF THE ARTS LONDON | LONDON | FC |
| G34783 | ROYAL WELSH COLLEGE OF MUSIC AND DRAMA | CARDIFF | FC |
| G34784 | PHOENIX SEMINARY | SCOTTSDALE | AZ |
| G34923 | UNIVERSITY OF OXFORD - GREEN TEMPLETON C | OXFORD | FC |
| G34924 | UNIV OF CAMBRIDGE-ST CATHERINE'S CG | CAMBRIDGE | FC |
| G34944 | UNIV OF CAMBRIDGE-SELWYN COLLEGE | CAMBRIDGE | FC |
| G34945 | UNIVERSITY OF OXFORD - ST BENET'S HALL | OXFORD | FC |
| G34946 | UNIV OF OXFORD-HARRIS MANCHESTER | OXFORD | FC |
| G35014 | LEEDS BECKETT UNIVERSITY | LEEDS | FC |
| G35073 | UNIVERSITY OF SUNDERLAND | SUNDERLAND | FC |
| G35103 | ERIKSON INSTITUTE | CHICAGO | IL |
| G35153 | UNIVERSITY OF CENTRAL LANCASHIRE | LANCASHIRE | FC |
| G35173 | UNIVERSITY OF BRIGHTON | BRIGHTON | FC |
| G35183 | EUROPEAN GRADUATE SCHOOL (EGS) | LEUK-STADT | FC |
| G35333 | BATH SPA UNIVERSITY | BATH | FC |
| G35453 | UNIVERSITY OF THE ROCKIES | DENVER | CO |
| G35473 | UNIVERSITY OF SOUTH WALES | PONTYPRIDD | FC |
| G35593 | APPALACHIAN SCHOOL OF LAW | GRUNDY | VA |
| G35803 | LIVERPOOL JOHN MOORES UNIVERSITY | LIVERPOOL | FC |
| G35894 | ARTS UNIVERSITY BOURNEMOUTH | POOLE | FC |
| G35924 | IRELL & MANELLA GRADUATE SCHOOL OF BIOLO | DUARTE | CA |
| G35943 | GRENOBLE ECOLE DE MANAGEMENT | GRENOBLE | FC |
| G35973 | JAGIELLONIAN UNIVERSITY | KRAKOW | FC |
| G36133 | UNIV OF NORTHERN BRITISH COLUMBIA | PRINCE GEORGE | CN |
| G36175 | PHOENIX INSTITUTE OF HERBAL MEDICINE & A | PHOENIX | AZ |
| G36193 | UNIVERSITY OF GREENWICH | LONDON | FC |
| G36534 | UNIVERSIDAD DE IBEROAMERICA - UNIBE | SAN JOSE | FC |
| G36633 | HOOD THEOLOGICAL SEMINARY | SALISBURY | NC |
| G36743 | ABERTAY UNIVERSITY | DUNDEE | FC |
| G36843 | NORTHSHORE UNIVERSITY HEALTHSYSTEM SCHOO | EVANSTON | IL |
| G36844 | UNIVERSITY OF LINCOLN | LINCOLN | FC |
| G36845 | MEDICAL UNIVERSITY OF GDANSK | GDANSK | FC |
| G36863 | COLORADO SCHOOL OF TRADITIONAL CHINESE M | DENVER | CO |
| G36914 | AVE MARIA SCHOOL OF LAW | NAPLES | FL |
| G36943 | UNIVERSITY OF CHICHESTER | CHICHESTER | FC |
| G37093 | EDWARD VIA VIRGINIA CLG OSTEOPATHIC MED | BLACKSBURG | VA |
| G37473 | BEXLEY SEABURY SEMINARY FEDERATION | CHICAGO | IL |
| G37703 | NAZARENE THEOLOGICAL COLLEGE | MANCHESTER | FC |
| G37803 | SABA UNIVERSITY SCHOOL OF MEDICINE | THE BOTTOM | FC |
| G37813 | PITC INSTITUTE | WYNCOTE | PA |
| G38073 | ROSE BRUFORD COLLEGE OF THEATRE AND PERF | SIDCUP | FC |
| G38164 | AMERICAN GRADUATE SCHOOL IN PARIS | PARIS | FC |
| G38183 | HHL LEIPZIG GRADUATE SCHOOL OF MANAGEMEN | LEIPZIG | FC |
| G38243 | ROYAL VETERINARY COLLEGE (THE), UNIVERSI | LONDON | FC |
| G38293 | INTERNATIONAL CHRISTIAN COLLEGE | GLASGOW | FC |
| G38403 | OMEGA GRADUATE SCHOOL | DAYTON | TN |
| G38463 | PACIFIC LIFE BIBLE COLLEGE | SURREY | CN |
| G38473 | CRANDALL UNIVERSITY | MONCTON | CN |
| G38533 | KECK GRADUATE INSTITUTE OF APPLIED LIFE | CLAREMONT | CA |
| G38594 | FALMOUTH UNIVERSITY | FALMOUTH | FC |
| G38724 | DIVINE MERCY UNIVERSITY | STERLING | VA |
| G38883 | DRAGON RISES COLLEGE OF ORIENTAL MEDICIN | GAINESVILLE | FL |
| G38974 | INTERNATIONAL SPACE UNIVERSITY | ILLKIRCH-GRAFFENSTADEN | FC |
| G39003 | MEDICAL UNIVERSITY OF THE AMERICAS | NEVIS | FC |
| G39493 | WON INSTITUTE OF GRADUATE STUDIES | GLENSIDE | PA |
| G39743 | ST. GEORGE'S UNIVERSITY, SCHOOL OF VETER | ST.GEORGE'S | FC |
| G40024 | ECUMENICAL THEOLOGICAL SEMINARY | DETROIT | MI |
| G40214 | AMERICAN COLLEGE, DUBLIN LIMITED (THE) | DUBLIN 2 | FC |
| G40215 | CENTRAL EUROPEAN UNIVERSITY | BUDAPEST | FC |
| G40323 | YORK ST JOHN UNIVERSITY | YORK | FC |
| G40463 | HONG KONG UNIVERSITY OF SCIENCE AND TECH | CLEAR WATER BAY | FC |
| G40703 | RAPHAEL RECANATI INTERNATIONAL SCHOOL, T | HERZLIYA | FC |
| G40753 | QUEST UNIVERSITY CANADA | SQUAMISH | CN |
| G40763 | NEWCASTLE COLLEGE | NEWCASTLE UPON TYNE | FC |
| G40854 | NEW ZEALAND COLLEGE OF CHIROPRACTIC | MT WELLINGTON | FC |
| G40963 | CHARLESTON SCHOOL OF LAW | CHARLESTON | SC |
| G41004 | TAFT UNIVERSITY SYSTEM (THE) | LAKEWOOD | CO |
| G41133 | LEBANESE AMERICAN UNIVERSITY | BEIRUT | FC |
| G41144 | INSTITUTE OF WORLD POLITICS (THE) | WASHINGTON | DC |
| G41159 | LIVERPOOL HOPE UNIVERSITY | LIVERPOOL | FC |
| G41163 | EDHEC BUSINESS SCHOOL | ROUBAIX CEDEX 1 | FC |
| G41180 | BYZANTINE CATHOLIC SEMINARY OF SAINTS CY | PITTSBURGH | PA |
| G41212 | INSTITUTE OF TAOIST EDUCATION AND ACUPUN | LOUISVILLE | CO |
| G41231 | ATLANTIC SCHOOL OF THEOLOGY | HALIFAX | CN |
| G41286 | UNIVERSITY OF WORCESTER | WORCESTER | FC |
| G41287 | HERTIE SCHOOL | BERLIN | FC |
| G41305 | PACIFIC NORTHWEST UNIV OF HEALTH SCIENCE | YAKIMA | WA |
| G41314 | ARIZONA SUMMIT LAW SCHOOL | PHOENIX | AZ |
| G41342 | LONDON CONTEMPORARY DANCE SCHOOL | LONDON | FC |
| G41391 | UNIVERSITA DEGLI STUDI DI SCIENZE GASTRO | FR. POLLENZO - BRA | FC |
| G41399 | FUTURE GENERATIONS GRADUATE SCHOOL | FRANKLIN | WV |
| G41427 | PONTIFICAL JOHN PAUL II INSTITUTE FOR ST | WASHINGTON | DC |
| G41437 | ST MARY'S UNIVERSITY COLLEGE TWICKENHAM | TWICKENHAM LONDON | FC |
| G41461 | URSHAN GRADUATE SCHOOL OF THEOLOGY | FLORISSANT | MO |
| G41464 | DAOIST TRADITIONS COLLEGE OF CHINESE MED | ASHEVILLE | NC |
| G41555 | ACADEMY FOR JEWISH RELIGION, CALIFORNIA | LOS ANGELES | CA |
| G41567 | AMBROSE UNIVERSITY | CALGARY | CN |
| G41612 | PRESIDIO GRADUATE SCHOOL - METRO CAMPUS | SEATTLE | WA |
| G41652 | MAUNA LOA HELICOPTERS | KAILUA KONA | HI |
| G41672 | GEISINGER COMMONWEALTH SCHOOL OF MEDICIN | SCRANTON | PA |
| G41694 | NORTHERN VIRGINIA SCHOOL OF THERAPEUTIC | FALLS CHURCH | VA |
| G41765 | ESMT EUROPEAN SCHOOL OF MANAGEMENT AND T | BERLIN | FC |
| G41798 | SOTHEBY'S INSTITUTE OF ART - NY | NEW YORK | NY |
| G41806 | APPALACHIAN COLLEGE OF PHARMACY | OAKWOOD | VA |
| G41837 | HEALING ARTS INSTITUTE | FORT COLLINS | CO |
| G41839 | CETYS UNIVERSIDAD | MEXICALI | MX |
| G41888 | INSTITUTE FOR DOCTORAL STUDIES IN THE VI | PORTLAND | ME |
| G41932 | ROCKY MOUNTAIN UNIVERSITY OF HEALTH PROF | PROVO | UT |
| G41976 | FLORIDA INSTITUTE OF RECORDING, SOUND AN | ORLANDO | FL |
| G42065 | MYCOMPUTERCAREER.COM | RALEIGH | NC |
| G42129 | UNIVERSITY COLLEGE BIRMINGHAM | BIRMINGHAM | FC |
| G42174 | HIGH TECH HIGH GRADUATE SCHOOL OF EDUCAT | SAN DIEGO | CA |
| G42235 | LYNNES WELDING TRAINING | FARGO | ND |
| G42238 | ELECTRICAL AND HVAC/R TRAINING CENTER | COPIAGUE | NY |
| G42291 | ADVANTAGE CAREER INSTITUTE | EATONTOWN | NJ |
| G42374 | WRIGHT GRADUATE UNIVERSITY FOR THE REALI | ELKHORN | WI |
| G42404 | UNIVERSIDAD ANA G. MÉNDEZ ONLINE CAMPUS | SAN JUAN | PR |
| G42509 | INTER AMERICAN UNIVERSITY-SCHOOL OF LAW | HATO REY | PR |
| G42510 | INTER AMERICAN UNIVERSITY-OPTOMETRY | BAYAMON | PR |
| G42711 | MERIDIAN UNIVERSITY | PETALUMA | CA |
| 001002 | ALABAMA AGRCLTL & MECHL UNIV | NORMAL | AL |
| 001003 | FAULKNER UNIVERSITY | MONTGOMERY | AL |
| 001004 | UNIVERSITY OF MONTEVALLO | MONTEVALLO | AL |
| 001005 | ALABAMA STATE UNIVERSITY | MONTGOMERY | AL |
| 001007 | CENTRAL ALABAMA COMMUNITY COLLEGE | ALEXANDER CITY | AL |
| 001008 | ATHENS STATE UNIVERSITY | ATHENS | AL |
| 001009 | AUBURN UNIVERSITY | AUBURN | AL |
| 001012 | BIRMINGHAM SOUTHERN COLLEGE | BIRMINGHAM | AL |
| 001013 | CALHOUN COMMUNITY COLLEGE | DECATUR | AL |
| 001015 | ENTERPRISE STATE COMMUNITY COLLEGE | ENTERPRISE | AL |
| 001016 | UNIVERSITY OF NORTH ALABAMA | FLORENCE | AL |
| 001017 | GADSDEN STATE COMMUNITY COLLEGE | GADSDEN | AL |
| 001018 | GEORGE C WALLACE COMMUNITY COLLEGE | DOTHAN | AL |
| 001019 | HUNTINGDON COLLEGE | MONTGOMERY | AL |
| 001020 | JACKSONVILLE STATE UNIVERSITY | JACKSONVILLE | AL |
| 001022 | JEFFERSON STATE COMMUNITY COLLEGE | BIRMINGHAM | AL |
| 001023 | JUDSON COLLEGE | MARION | AL |
| 001024 | UNIVERSITY OF WEST ALABAMA | LIVINGSTON | AL |
| 001026 | MARION MILITARY INSTITUTE | MARION | AL |
| 001028 | MILES COLLEGE | FAIRFIELD | AL |
| 001029 | UNIVERSITY OF MOBILE | MOBILE | AL |
| 001030 | BISHOP STATE COMMUNITY COLLEGE | MOBILE | AL |
| 001031 | NORTHEAST ALABAMA STATE CMNTY COLG | RAINSVILLE | AL |
| 001033 | OAKWOOD UNIVERSITY | HUNTSVILLE | AL |
| 001036 | SAMFORD UNIVERSITY | BIRMINGHAM | AL |
| 001038 | SNEAD STATE COMMUNITY COLLEGE | BOAZ | AL |
| 001040 | SOUTHERN UNION STATE COMMUNITY CLG | WADLEY | AL |
| 001041 | SPRING HILL COLLEGE | MOBILE | AL |
| 001044 | STILLMAN COLLEGE | TUSCALOOSA | AL |
| 001046 | TALLADEGA COLLEGE | TALLADEGA | AL |
| 001047 | TROY UNIVERSITY | TROY | AL |
| 001050 | TUSKEGEE UNIVERSITY | TUSKEGEE | AL |
| 001051 | UNIVERSITY OF ALABAMA (THE) | TUSCALOOSA | AL |
| 001052 | UNIVERSITY OF ALABAMA AT BIRMINGHAM | BIRMINGHAM | AL |
| 001055 | UNIVERSITY OF ALABAMA IN HUNTSVILLE | HUNTSVILLE | AL |
| 001057 | UNIVERSITY OF SOUTH ALABAMA | MOBILE | AL |
| 001059 | LAWSON STATE COMMUNITY COLLEGE | BIRMINGHAM | AL |
| 001060 | COASTAL ALABAMA COMMUNITY COLLEGE | BAY MINETTE | AL |
| 001061 | ALASKA PACIFIC UNIVERSITY | ANCHORAGE | AK |
| 001063 | UNIVERSITY OF ALASKA FAIRBANKS | FAIRBANKS | AK |
| 001065 | UNIVERSITY OF ALASKA SOUTHEAST | JUNEAU | AK |
| 001071 | ARIZONA WESTERN COLLEGE | YUMA | AZ |
| 001072 | COCHISE COLLEGE | SIERRA VISTA | AZ |
| 001073 | EASTERN ARIZONA COLLEGE | THATCHER | AZ |
| 001074 | GRAND CANYON UNIVERSITY | PHOENIX | AZ |
| 001076 | GLENDALE COMMUNITY COLLEGE | GLENDALE | AZ |
| 001077 | MESA COMMUNITY COLLEGE | MESA | AZ |
| 001078 | PHOENIX COLLEGE | PHOENIX | AZ |
| 001079 | YAVAPAI COLLEGE | PRESCOTT | AZ |
| 001081 | ARIZONA STATE UNIV (ALL CAMPUSES) | TEMPE | AZ |
| 001082 | NORTHERN ARIZONA UNIVERSITY | FLAGSTAFF | AZ |
| 001083 | UNIVERSITY OF ARIZONA | TUCSON | AZ |
| 001085 | UNIV ARKANSAS MONTICELLO | MONTICELLO | AR |
| 001086 | UNIV OF ARKANSAS AT PINE BLUFF | PINE BLUFF | AR |
| 001087 | ARKANSAS BAPTIST COLLEGE | LITTLE ROCK | AR |
| 001088 | LYON COLLEGE | BATESVILLE | AR |
| 001089 | ARKANSAS TECH UNIVERSITY | RUSSELLVILLE | AR |
| 001090 | ARKANSAS STATE UNIVERSITY | JONESBORO | AR |
| 001091 | ARKANSAS STATE UNIVERSITY - BEEBE | BEEBE | AR |
| 001092 | UNIVERSITY OF CENTRAL ARKANSAS | CONWAY | AR |
| 001093 | CENTRAL BAPTIST COLLEGE | CONWAY | AR |
| 001094 | UNIVERSITY OF THE OZARKS | CLARKSVILLE | AR |
| 001095 | CROWLEYS RIDGE COLLEGE | PARAGOULD | AR |
| 001097 | HARDING UNIVERSITY | SEARCY | AR |
| 001098 | HENDERSON STATE UNIVERSITY | ARKADELPHIA | AR |
| 001099 | HENDRIX COLLEGE | CONWAY | AR |
| 001100 | JOHN BROWN UNIVERSITY | SILOAM SPRINGS | AR |
| 001101 | UNIV ARKANSAS LITTLE ROCK | LITTLE ROCK | AR |
| 001102 | OUACHITA BAPTIST UNIVERSITY | ARKADELPHIA | AR |
| 001103 | PHILANDER SMITH COLLEGE | LITTLE ROCK | AR |
| 001104 | PHILLIPS COUNTY COMMUNITY COLLEGE | HELENA | AR |
| 001105 | SHORTER COLLEGE | NORTH LITTLE ROCK | AR |
| 001106 | WILLIAMS BAPTIST UNIVERSITY | WALNUT RIDGE | AR |
| 001107 | SOUTHERN ARKANSAS UNIVERSITY | MAGNOLIA | AR |
| 001108 | UNIV ARKANSAS FAYETTEVILLE | FAYETTEVILLE | AR |
| 001109 | UNIVERSITY OF ARKANSAS FOR MEDICAL SCIEN | LITTLE ROCK | AR |
| 001110 | UNIVERSITY OF ARKANSAS-FORT SMITH | FORT SMITH | AR |
| 001111 | ALLAN HANCOCK COLLEGE | SANTA MARIA | CA |
| 001113 | ANTELOPE VALLEY COLLEGE | LANCASTER | CA |
| 001116 | ART CENTER COLLEGE OF DESIGN | PASADENA | CA |
| 001117 | AZUSA PACIFIC UNIVERSITY | AZUSA | CA |
| 001118 | BAKERSFIELD COLLEGE | BAKERSFIELD | CA |
| 001119 | BARSTOW COMMUNITY COLLEGE | BARSTOW | CA |
| 001122 | BIOLA UNIVERSITY | LA MIRADA | CA |
| 001124 | CABRILLO COLLEGE | APTOS | CA |
| 001125 | CALIFORNIA BAPTIST UNIVERSITY | RIVERSIDE | CA |
| 001127 | CALIFORNIA COLLEGE OF THE ARTS | SAN FRANCISCO | CA |
| 001131 | CALIFORNIA INSTITUTE OF TECHNOLOGY | PASADENA | CA |
| 001132 | CALIFORNIA INSTITUTE OF THE ARTS | VALENCIA | CA |
| 001133 | CALIFORNIA LUTHERAN UNIVERSITY | THOUSAND OAKS | CA |
| 001134 | CALIFORNIA STATE UNIVERSITY MARITIME ACA | VALLEJO | CA |
| 001137 | CALIF STATE UNIV-FULLERTON | FULLERTON | CA |
| 001138 | CALIFORNIA STATE UNIVERSITY, EAST BAY | HAYWARD | CA |
| 001139 | CALIF STATE UNIV-LONG BEACH | LONG BEACH | CA |
| 001140 | CALIF STATE UNIV-LOS ANGELES | LOS ANGELES | CA |
| 001141 | CALIF STATE UNIV, DOMINGUEZ HILLS | CARSON | CA |
| 001142 | CALIF STATE UNIV SAN BERNARDINO | SAN BERNARDINO | CA |
| 001143 | CAL POLY STATE UNIVERSITY | SAN LUIS OBISPO | CA |
| 001144 | CALIF STATE POLYTECHNIC UNIV POMONA | POMONA | CA |
| 001146 | CALIF STATE UNIV - CHICO | CHICO | CA |
| 001147 | CALIF STATE UNIV - FRESNO | FRESNO | CA |
| 001149 | HUMBOLDT STATE UNIVERSITY | ARCATA | CA |
| 001150 | CALIF STATE UNIV-SACRAMENTO | SACRAMENTO | CA |
| 001151 | SAN DIEGO STATE UNIVERSITY | SAN DIEGO | CA |
| 001153 | CALIF STATE UNIV-NORTHRIDGE | NORTHRIDGE | CA |
| 001154 | SAN FRANCISCO STATE UNIVERSITY | SAN FRANCISCO | CA |
| 001155 | SAN JOSE STATE UNIVERSITY | SAN JOSE | CA |
| 001156 | SONOMA STATE UNIVERSITY | ROHNERT PARK | CA |
| 001157 | CALIF STATE UNIV-STANISLAUS | TURLOCK | CA |
| 001161 | CERRITOS COLLEGE | NORWALK | CA |
| 001162 | CHABOT COLLEGE | HAYWARD | CA |
| 001163 | CHAFFEY COMMUNITY COLLEGE | RANCHO CUCAMONGA | CA |
| 001164 | CHAPMAN UNIVERSITY | ORANGE | CA |
| 001166 | CITRUS COLLEGE | GLENDORA | CA |
| 001170 | CLAREMONT MCKENNA COLLEGE | CLAREMONT | CA |
| 001171 | HARVEY MUDD COLLEGE | CLAREMONT | CA |
| 001172 | PITZER COLLEGE | CLAREMONT | CA |
| 001173 | POMONA COLLEGE | CLAREMONT | CA |
| 001174 | SCRIPPS COLLEGE | CLAREMONT | CA |
| 001176 | WEST HILLS COMMUNITY COLLEGE | COALINGA | CA |
| 001177 | COGSWELL POLYTECHNICAL COLLEGE | SAN JOSE | CA |
| 001178 | COLLEGE OF MARIN | KENTFIELD | CA |
| 001179 | NOTRE DAME DE NAMUR UNIVERSITY | BELMONT | CA |
| 001181 | COLLEGE OF SAN MATEO | SAN MATEO | CA |
| 001182 | COLLEGE OF THE DESERT | PALM DESERT | CA |
| 001183 | HOLY NAMES UNIVERSITY | OAKLAND | CA |
| 001185 | COLLEGE OF THE REDWOODS | EUREKA | CA |
| 001186 | COLLEGE OF THE SEQUOIAS | VISALIA | CA |
| 001187 | COLLEGE OF THE SISKIYOUS | WEED | CA |
| 001190 | CONTRA COSTA COLLEGE | SAN PABLO | CA |
| 001191 | DIABLO VALLEY COLLEGE | PLEASANT HILL | CA |
| 001192 | CUESTA COLLEGE | SAN LUIS OBISPO | CA |
| 001193 | CYPRESS COLLEGE | CYPRESS | CA |
| 001196 | DOMINICAN UNIVERSITY OF CALIFORNIA | SAN RAFAEL | CA |
| 001197 | EL CAMINO COLLEGE | TORRANCE | CA |
| 001199 | FOOTHILL COLLEGE | LOS ALTOS HILLS | CA |
| 001201 | FULLERTON COLLEGE | FULLERTON | CA |
| 001202 | GAVILAN COLLEGE | GILROY | CA |
| 001203 | GLENDALE COMMUNITY COLLEGE | GLENDALE | CA |
| 001205 | GOLDEN GATE UNIVERSITY | SAN FRANCISCO | CA |
| 001206 | GOLDEN WEST COLLEGE | HUNTINGTON BEACH | CA |
| 001208 | GROSSMONT COLLEGE | EL CAJON | CA |
| 001209 | HARTNELL COMMUNITY COLLEGE | SALINAS | CA |
| 001212 | HUMPHREYS UNIVERSITY | STOCKTON | CA |
| 001214 | IMPERIAL VALLEY COLLEGE | IMPERIAL | CA |
| 001215 | LA SIERRA UNIVERSITY | RIVERSIDE | CA |
| 001216 | UNIVERSITY OF LA VERNE | LA VERNE | CA |
| 001217 | LASSEN COLLEGE | SUSANVILLE | CA |
| 001218 | LOMA LINDA UNIVERSITY | LOMA LINDA | CA |
| 001219 | LONG BEACH CITY COLLEGE | LONG BEACH | CA |
| 001220 | MASTER'S COLLEGE & SEMINARY (THE) | SANTA CLARITA | CA |
| 001222 | EAST LOS ANGELES COLLEGE | MONTEREY PARK | CA |
| 001223 | LOS ANGELES CITY COLLEGE | LOS ANGELES | CA |
| 001224 | LOS ANGELES HARBOR COLLEGE | WILMINGTON | CA |
| 001226 | LOS ANGELES PIERCE COLLEGE | WOODLAND HILLS | CA |
| 001227 | LOS ANGELES TRADE TECH COLLEGE | LOS ANGELES | CA |
| 001228 | LOS ANGELES VALLEY COLLEGE | VALLEY GLEN | CA |
| 001229 | SO CA UNIV HEALTH SCIENCES | WHITTIER | CA |
| 001230 | MARSHALL B. KETCHUM UNIVERSITY | FULLERTON | CA |
| 001232 | AMERICAN RIVER COLLEGE | SACRAMENTO | CA |
| 001233 | SACRAMENTO CITY COLLEGE | SACRAMENTO | CA |
| 001234 | LOYOLA MARYMOUNT UNIVERSITY | LOS ANGELES | CA |
| 001236 | MENLO COLLEGE | ATHERTON | CA |
| 001237 | MERCED COMMUNITY COLLEGE | MERCED | CA |
| 001238 | MILLS COLLEGE | OAKLAND | CA |
| 001239 | MIRACOSTA COLLEGE | OCEANSIDE | CA |
| 001240 | MODESTO JUNIOR COLLEGE | MODESTO | CA |
| 001241 | MIDDLEBURY COLLEGE - MONTEREY INSTITUTE | MONTEREY | CA |
| 001242 | MONTEREY PENINSULA COLLEGE | MONTEREY | CA |
| 001243 | MOUNT SAINT MARY'S UNIVERSITY | LOS ANGELES | CA |
| 001245 | MT. SAN ANTONIO COLLEGE | WALNUT | CA |
| 001246 | MT SAN JACINTO COLLEGE | SAN JACINTO | CA |
| 001247 | NAPA VALLEY COLLEGE | NAPA | CA |
| 001249 | OCCIDENTAL COLLEGE | LOS ANGELES | CA |
| 001250 | ORANGE COAST COLLEGE - FIN AID OFF | COSTA MESA | CA |
| 001251 | OTIS COLLEGE OF ART AND DESIGN | LOS ANGELES | CA |
| 001252 | HOPE INTERNATIONAL UNIVERSITY | FULLERTON | CA |
| 001253 | FRESNO PACIFIC UNIVERSITY | FRESNO | CA |
| 001255 | PACIFIC OAKS COLLEGE | PASADENA | CA |
| 001258 | PACIFIC UNION COLLEGE | ANGWIN | CA |
| 001259 | PALO VERDE COLLEGE | BLYTHE | CA |
| 001260 | PALOMAR COLLEGE | SAN MARCOS | CA |
| 001261 | PASADENA CITY COLLEGE | PASADENA | CA |
| 001262 | POINT LOMA NAZARENE UNIVERSITY | SAN DIEGO | CA |
| 001264 | PEPPERDINE UNIVERSITY | MALIBU | CA |
| 001266 | LANEY COLLEGE | OAKLAND | CA |
| 001267 | MERRITT COLLEGE | OAKLAND | CA |
| 001268 | PORTERVILLE COLLEGE | PORTERVILLE | CA |
| 001269 | RIO HONDO COLLEGE | WHITTIER | CA |
| 001270 | RIVERSIDE CITY COLLEGE | RIVERSIDE | CA |
| 001272 | SAN BERNARDINO VALLEY COLLEGE | SAN BERNARDINO | CA |
| 001273 | SAN DIEGO CITY COLLEGE | SAN DIEGO | CA |
| 001275 | SAN DIEGO MESA COLLEGE | SAN DIEGO | CA |
| 001278 | SAN FRANCISCO CONSERVATORY OF MUSIC | SAN FRANCISCO | CA |
| 001280 | SAN JOAQUIN DELTA COLLEGE | STOCKTON | CA |
| 001281 | WILLIAM JESSUP UNIVERSITY | ROCKLIN | CA |
| 001282 | SAN JOSE CITY COLLEGE | SAN JOSE | CA |
| 001284 | SANTA ANA COLLEGE | SANTA ANA | CA |
| 001285 | SANTA BARBARA CITY COLLEGE | SANTA BARBARA | CA |
| 001286 | SANTA MONICA COLLEGE | SANTA MONICA | CA |
| 001287 | SANTA ROSA JUNIOR COLLEGE | SANTA ROSA | CA |
| 001289 | SHASTA COLLEGE | REDDING | CA |
| 001290 | SIERRA COLLEGE | ROCKLIN | CA |
| 001291 | SIMPSON UNIVERSITY | REDDING | CA |
| 001292 | SOLANO COMMUNITY COLLEGE | FAIRFIELD | CA |
| 001293 | VANGUARD UNIVERSITY OF SOUTHERN CA | COSTA MESA | CA |
| 001294 | SOUTHWESTERN COLLEGE | CHULA VISTA | CA |
| 001302 | SAINT MARY'S COLLEGE OF CALIFORNIA | MORAGA | CA |
| 001305 | STANFORD UNIVERSITY | STANFORD | CA |
| 001307 | FRESNO CITY COLLEGE | FRESNO | CA |
| 001308 | REEDLEY COLLEGE | REEDLEY | CA |
| 001309 | TAFT COLLEGE | TAFT | CA |
| 001312 | UNIVERSITY OF CALIFORNIA, BERKELEY | BERKELEY | CA |
| 001313 | UNIVERSITY OF CALIFORNIA-DAVIS | DAVIS | CA |
| 001314 | UNIVERSITY OF CALIFORNIA-IRVINE | IRVINE | CA |
| 001315 | UNIVERSITY OF CALIFORNIA (UCLA) | LOS ANGELES | CA |
| 001316 | UNIVERSITY OF CALIFORNIA-RIVERSIDE | RIVERSIDE | CA |
| 001317 | UNIVERSITY OF CALIFORNIA-SAN DIEGO | LA JOLLA | CA |
| 001319 | UNIVERSITY OF CALIFORNIA-SFRANCISCO | SAN FRANCISCO | CA |
| 001320 | UNIVERSITY OF CALIFORNIA-SANTA BARB | SANTA BARBARA | CA |
| 001321 | UNIVERSITY OF CALIFORNIA-SANTA CRUZ | SANTA CRUZ | CA |
| 001322 | UNIVERSITY OF REDLANDS | REDLANDS | CA |
| 001325 | UNIVERSITY OF SAN FRANCISCO | SAN FRANCISCO | CA |
| 001326 | SANTA CLARA UNIVERSITY | SANTA CLARA | CA |
| 001328 | UNIVERSITY OF SOUTHERN CALIFORNIA | LOS ANGELES | CA |
| 001329 | UNIVERSITY OF THE PACIFIC | STOCKTON | CA |
| 001334 | VENTURA COLLEGE | VENTURA | CA |
| 001335 | VICTOR VALLEY COLLEGE | VICTORVILLE | CA |
| 001338 | WEST VALLEY COLLEGE | SARATOGA | CA |
| 001339 | CORBAN UNIVERSITY | SALEM | OR |
| 001341 | WESTMONT COLLEGE | SANTA BARBARA | CA |
| 001342 | WHITTIER COLLEGE | WHITTIER | CA |
| 001343 | WOODBURY UNIVERSITY | BURBANK | CA |
| 001344 | YUBA COLLEGE | MARYSVILLE | CA |
| 001345 | ADAMS STATE UNIVERSITY | ALAMOSA | CO |
| 001346 | ARAPAHOE COMMUNITY COLLEGE | LITTLETON | CO |
| 001347 | COLORADO COLLEGE | COLORADO SPRINGS | CO |
| 001348 | COLORADO SCHOOL OF MINES | GOLDEN | CO |
| 001349 | UNIVERSITY OF NORTHERN COLORADO | GREELEY | CO |
| 001350 | COLORADO STATE UNIVERSITY | FORT COLLINS | CO |
| 001352 | DENVER SEMINARY | LITTLETON | CO |
| 001353 | FORT LEWIS COLLEGE | DURANGO | CO |
| 001355 | LAMAR COMMUNITY COLLEGE | LAMAR | CO |
| 001358 | COLORADO MESA UNIVERSITY | GRAND JUNCTION | CO |
| 001359 | COLORADO NORTHWESTERN COMMUNITY COLLEGE | RANGELY | CO |
| 001360 | METROPOLITAN STATE UNIVERSITY OF DENVER | DENVER | CO |
| 001361 | NORTHEASTERN JUNIOR COLLEGE | STERLING | CO |
| 001362 | OTERO JUNIOR COLLEGE | LA JUNTA | CO |
| 001363 | REGIS UNIVERSITY | DENVER | CO |
| 001365 | COLORADO STATE UNIVERSITY-PUEBLO | PUEBLO | CO |
| 001368 | TRINIDAD STATE JR COLLEGE | TRINIDAD | CO |
| 001370 | UNIVERSITY OF COLORADO-BOULDER | BOULDER | CO |
| 001371 | UNIVERSITY OF DENVER | DENVER | CO |
| 001372 | WESTERN COLORADO UNIVERSITY | GUNNISON | CO |
| 001374 | ALBERTUS MAGNUS COLLEGE | NEW HAVEN | CT |
| 001378 | CENTRAL CONNECTICUT STATE UNIV | NEW BRITAIN | CT |
| 001379 | CONNECTICUT COLLEGE | NEW LONDON | CT |
| 001380 | WESTERN CONNECTICUT STATE UNIV | DANBURY | CT |
| 001385 | FAIRFIELD UNIVERSITY | FAIRFIELD | CT |
| 001389 | HOLY APOSTLES COLLEGE & SEMINARY | CROMWELL | CT |
| 001392 | MANCHESTER COMMUNITY COLLEGE | MANCHESTER | CT |
| 001393 | MITCHELL COLLEGE | NEW LONDON | CT |
| 001397 | UNIVERSITY OF NEW HAVEN | WEST HAVEN | CT |
| 001398 | NORTHWESTERN CT COMMUNITY COLLEGE | WINSTED | CT |
| 001399 | NORWALK COMMUNITY TECHNICAL COLLEGE | NORWALK | CT |
| 001401 | POST UNIVERSITY | WATERBURY | CT |
| 001402 | QUINNIPIAC UNIVERSITY | HAMDEN | CT |
| 001403 | SACRED HEART UNIVERSITY - SAINT VINCENT' | FAIRFIELD | CT |
| 001406 | SOUTHERN CONNECTICUT STATE UNIV | NEW HAVEN | CT |
| 001409 | UNIVERSITY OF SAINT JOSEPH | WEST HARTFORD | CT |
| 001414 | TRINITY COLLEGE | HARTFORD | CT |
| 001416 | UNIVERSITY OF BRIDGEPORT | BRIDGEPORT | CT |
| 001417 | UNIVERSITY OF CONNECTICUT - ALL CAMPUSES | STORRS | CT |
| 001422 | UNIVERSITY OF HARTFORD | WEST HARTFORD | CT |
| 001424 | WESLEYAN UNIVERSITY | MIDDLETOWN | CT |
| 001425 | EASTERN CONNECTICUT STATE UNIV | WILLIMANTIC | CT |
| 001426 | YALE UNIVERSITY | NEW HAVEN | CT |
| 001428 | DELAWARE STATE UNIVERSITY | DOVER | DE |
| 001429 | GOLDEY BEACOM COLLEGE | WILMINGTON | DE |
| 001431 | UNIVERSITY OF DELAWARE | NEWARK | DE |
| 001433 | WESLEY COLLEGE | DOVER | DE |
| 001434 | AMERICAN UNIVERSITY | WASHINGTON | DC |
| 001436 | CAPITOL COLLEGE | LAUREL | MD |
| 001437 | CATHOLIC UNIVERSITY OF AMERICA | WASHINGTON | DC |
| 001443 | GALLAUDET UNIVERSITY | WASHINGTON | DC |
| 001444 | GEORGE WASHINGTON UNIVERSITY | WASHINGTON | DC |
| 001445 | GEORGETOWN UNIVERSITY | WASHINGTON | DC |
| 001448 | HOWARD UNIVERSITY | WASHINGTON | DC |
| 001459 | STRAYER UNIVERSITY | WASHINGTON | DC |
| 001460 | TRINITY COLLEGE | WASHINGTON | DC |
| 001466 | BARRY UNIVERSITY | MIAMI SHORES | FL |
| 001467 | BETHUNE COOKMAN UNIVERSITY | DAYTONA BEACH | FL |
| 001468 | ST THOMAS UNIVERSITY | MIAMI GARDENS | FL |
| 001469 | FLORIDA INSTITUTE OF TECHNOLOGY | MELBOURNE | FL |
| 001470 | EASTERN FLORIDA STATE COLLEGE | COCOA | FL |
| 001471 | COLLEGE OF CENTRAL FLORIDA | OCALA | FL |
| 001472 | CHIPOLA COLLEGE | MARIANNA | FL |
| 001475 | DAYTONA STATE COLLEGE | DAYTONA BEACH | FL |
| 001477 | FLORIDA SOUTHWESTERN STATE COLLEGE | FORT MYERS | FL |
| 001478 | EDWARD WATERS COLLEGE | JACKSONVILLE | FL |
| 001479 | EMBRY-RIDDLE AERONAUTICAL UNIV | DAYTONA BEACH | FL |
| 001480 | FLORIDA A & M UNIVERSITY | TALLAHASSEE | FL |
| 001481 | FLORIDA ATLANTIC UNIVERSITY | BOCA RATON | FL |
| 001482 | FLORIDA COLLEGE | TEMPLE TERRACE | FL |
| 001484 | FLORIDA STATE COLLEGE AT JACKSONVILLE | JACKSONVILLE | FL |
| 001485 | COLLEGE OF THE FLORIDA KEYS (THE) | KEY WEST | FL |
| 001486 | FLORIDA MEMORIAL UNIVERSITY | MIAMI GARDENS | FL |
| 001487 | ECKERD COLLEGE | ST PETERSBURG | FL |
| 001488 | FLORIDA SOUTHERN COLLEGE | LAKELAND | FL |
| 001489 | FLORIDA STATE UNIVERSITY | TALLAHASSEE | FL |
| 001490 | GULF COAST STATE COLLEGE | PANAMA CITY | FL |
| 001493 | INDIAN RIVER STATE COLLEGE | FORT PIERCE | FL |
| 001495 | JACKSONVILLE UNIVERSITY | JACKSONVILLE | FL |
| 001500 | BROWARD COLLEGE- DOWNTOWN CTR | FORT LAUDERDALE | FL |
| 001501 | FLORIDA GATEWAY COLLEGE | LAKE CITY | FL |
| 001502 | LAKE SUMTER COMMUNITY COLLEGE | LEESBURG | FL |
| 001504 | STATE COLLEGE OF FLORIDA, MANATEE-SARASO | BRADENTON | FL |
| 001505 | LYNN UNIVERSITY | BOCA RATON | FL |
| 001506 | MIAMI DADE COLLEGE ADMINISTRATION ONLY | MIAMI | FL |
| 001508 | NORTH FLORIDA COMMUNITY COLLEGE | MADISON | FL |
| 001509 | NOVA SOUTHEASTERN UNIVERSITY | FORT LAUDERDALE | FL |
| 001510 | NORTHWEST FLORIDA STATE COLLEGE | NICEVILLE | FL |
| 001512 | PALM BEACH COMMUNITY COLLEGE | LAKE WORTH | FL |
| 001513 | PENSACOLA STATE COLLEGE | PENSACOLA | FL |
| 001514 | POLK STATE COLLEGE | WINTER HAVEN | FL |
| 001515 | ROLLINS COLLEGE | WINTER PARK | FL |
| 001519 | SANTA FE COLLEGE | GAINESVILLE | FL |
| 001520 | SEMINOLE STATE COLLEGE OF FLORIDA | SANFORD | FL |
| 001521 | SOUTHEASTERN UNIVERSITY | LAKELAND | FL |
| 001522 | SOUTH FLORIDA STATE COLLEGE | AVON PARK | FL |
| 001523 | SAINT JOHNS RIVER STATE COLLEGE | PALATKA | FL |
| 001526 | SAINT LEO UNIVERSITY | SAINT LEO | FL |
| 001528 | ST. PETERSBURG COLLEGE | LARGO | FL |
| 001531 | STETSON UNIVERSITY | DELAND | FL |
| 001533 | TALLAHASSEE COMMUNITY COLLEGE | TALLAHASSEE | FL |
| 001535 | UNIVERSITY OF FLORIDA | GAINESVILLE | FL |
| 001536 | UNIVERSITY OF MIAMI | CORAL GABLES | FL |
| 001537 | UNIVERSITY OF SOUTH FLORIDA SYSTEM | TAMPA | FL |
| 001538 | UNIVERSITY OF TAMPA (THE) | TAMPA | FL |
| 001540 | WEBBER INTERNATIONAL UNIVERSITY | BABSON PARK | FL |
| 001541 | ABRAHAM BALDWIN AGRICULTURAL CLG | TIFTON | GA |
| 001542 | AGNES SCOTT COLLEGE | DECATUR | GA |
| 001544 | ALBANY STATE UNIVERSITY | ALBANY | GA |
| 001545 | ANDREW COLLEGE | CUTHBERT | GA |
| 001547 | POINT UNIVERSITY | WEST POINT | GA |
| 001554 | BERRY COLLEGE | MOUNT BERRY | GA |
| 001555 | THOMAS UNIVERSITY | THOMASVILLE | GA |
| 001556 | BRENAU UNIVERSITY | GAINESVILLE | GA |
| 001557 | BREWTON PARKER COLLEGE | MOUNT VERNON | GA |
| 001558 | COLLEGE OF COASTAL GEORGIA | BRUNSWICK | GA |
| 001559 | CLARK ATLANTA UNIVERSITY | ATLANTA | GA |
| 001561 | COLUMBUS STATE UNIVERSITY | COLUMBUS | GA |
| 001563 | EMMANUEL COLLEGE | FRANKLIN SPRINGS | GA |
| 001564 | EMORY UNIVERSITY | ATLANTA | GA |
| 001566 | FORT VALLEY STATE UNIVERSITY | FORT VALLEY | GA |
| 001569 | GEORGIA INSTITUTE OF TECHNOLOGY | ATLANTA | GA |
| 001571 | GEORGIA MILITARY COLLEGE | MILLEDGEVILLE | GA |
| 001572 | GEORGIA SOUTHERN UNIVERSITY | STATESBORO | GA |
| 001573 | GEORGIA SOUTHWESTERN STATE UNIV | AMERICUS | GA |
| 001574 | GEORGIA STATE UNIVERSITY | ATLANTA | GA |
| 001575 | GORDON COLLEGE | BARNESVILLE | GA |
| 001577 | KENNESAW STATE UNIVERSITY | KENNESAW | GA |
| 001578 | LAGRANGE COLLEGE | LA GRANGE | GA |
| 001579 | AUGUSTA UNIVERSITY | AUGUSTA | GA |
| 001580 | MERCER UNIVERSITY | MACON | GA |
| 001581 | MIDDLE GEORGIA STATE UNIVERSITY | MACON | GA |
| 001582 | MOREHOUSE COLLEGE | ATLANTA | GA |
| 001585 | UNIVERSITY OF NORTH GEORGIA | DAHLONEGA | GA |
| 001586 | OGLETHORPE UNIVERSITY | ATLANTA | GA |
| 001587 | PAINE COLLEGE | AUGUSTA | GA |
| 001588 | PIEDMONT COLLEGE | DEMOREST | GA |
| 001589 | REINHARDT UNIVERSITY | WALESKA | GA |
| 001590 | SAVANNAH STATE UNIVERSITY | SAVANNAH | GA |
| 001591 | SHORTER UNIVERSITY | ROME | GA |
| 001592 | SOUTH GEORGIA STATE COLLEGE | DOUGLAS | GA |
| 001594 | SPELMAN COLLEGE | ATLANTA | GA |
| 001596 | TOCCOA FALLS COLLEGE | TOCCOA FALLS | GA |
| 001597 | TRUETT MCCONNELL UNIVERSITY | CLEVELAND | GA |
| 001598 | UNIVERSITY OF GEORGIA | ATHENS | GA |
| 001599 | VALDOSTA STATE UNIVERSITY | VALDOSTA | GA |
| 001600 | WESLEYAN COLLEGE | MACON | GA |
| 001601 | UNIV OF WEST GEORGIA | CARROLLTON | GA |
| 001602 | GEORGIA COLLEGE & STATE UNIVERSITY | MILLEDGEVILLE | GA |
| 001604 | YOUNG HARRIS COLLEGE | YOUNG HARRIS | GA |
| 001605 | CHAMINADE UNIV OF HONOLULU | HONOLULU | HI |
| 001606 | BRIGHAM YOUNG UNIV-HAWAII CAMPUS | LAIE | HI |
| 001610 | UNIVERSITY OF HAWAII AT MANOA | HONOLULU | HI |
| 001611 | UNIVERSITY OF HAWAII AT HILO | HILO | HI |
| 001612 | HONOLULU COMMUNITY COLLEGE | HONOLULU | HI |
| 001613 | KAPIOLANI COMMUNITY COLLEGE | HONOLULU | HI |
| 001614 | KAUAI COMMUNITY COLLEGE | LIHUE | HI |
| 001615 | UNIVERSITY OF HAWAII MAUI COLLEGE | KAHULUI | HI |
| 001616 | BOISE STATE UNIVERSITY | BOISE | ID |
| 001617 | COLLEGE OF IDAHO, THE | CALDWELL | ID |
| 001619 | COLLEGE OF SOUTHERN IDAHO | TWIN FALLS | ID |
| 001620 | IDAHO STATE UNIVERSITY | POCATELLO | ID |
| 001621 | LEWIS-CLARK STATE COLLEGE | LEWISTON | ID |
| 001623 | NORTH IDAHO COLLEGE | COEUR D'ALENE | ID |
| 001624 | NORTHWEST NAZARENE UNIVERSITY | NAMPA | ID |
| 001625 | BRIGHAM YOUNG UNIVERSITY-IDAHO | REXBURG | ID |
| 001626 | UNIVERSITY OF IDAHO | MOSCOW | ID |
| 001628 | AMERICAN ACADEMY OF ART | CHICAGO | IL |
| 001633 | AUGUSTANA COLLEGE | ROCK ISLAND | IL |
| 001634 | AURORA UNIVERSITY | AURORA | IL |
| 001636 | SOUTHWESTERN ILLINOIS COLLEGE | BELLEVILLE | IL |
| 001638 | BLACK HAWK COLLEGE | MOLINE | IL |
| 001639 | BLACKBURN COLLEGE | CARLINVILLE | IL |
| 001640 | PRAIRIE STATE COLLEGE | CHICAGO HEIGHTS | IL |
| 001641 | BRADLEY UNIVERSITY | PEORIA | IL |
| 001643 | SPOON RIVER COLLEGE | CANTON | IL |
| 001648 | TRUMAN COLLEGE | CHICAGO | IL |
| 001649 | RICHARD J DALEY COLLEGE | CHICAGO | IL |
| 001650 | CITY COLLEGES OF CHICAGO-MALCOLM X | CHICAGO | IL |
| 001652 | HAROLD WASHINGTON COLLEGE | CHICAGO | IL |
| 001653 | OLIVE-HARVEY COLLEGE | CHICAGO | IL |
| 001654 | KENNEDY KING COLLEGE | CHICAGO | IL |
| 001655 | WRIGHT COLLEGE | CHICAGO | IL |
| 001657 | MIDWESTERN UNIVERSITY | DOWNERS GROVE | IL |
| 001659 | ROSALIND FRANKLIN UNIVERSITY OF MEDICINE | NORTH CHICAGO | IL |
| 001663 | SPERTUS COLLEGE | CHICAGO | IL |
| 001664 | UNIVERSITY OF ST. FRANCIS | JOLIET | IL |
| 001665 | COLUMBIA COLLEGE CHICAGO | CHICAGO | IL |
| 001666 | CONCORDIA UNIVERSITY | RIVER FOREST | IL |
| 001669 | DANVILLE AREA COMMUNITY COLLEGE | DANVILLE | IL |
| 001671 | DEPAUL UNIVERSITY | CHICAGO | IL |
| 001674 | EASTERN ILLINOIS UNIVERSITY | CHARLESTON | IL |
| 001675 | ELGIN COMMUNITY COLLEGE | ELGIN | IL |
| 001676 | ELMHURST COLLEGE | ELMHURST | IL |
| 001678 | EUREKA COLLEGE | EUREKA | IL |
| 001681 | HIGHLAND COMMUNITY COLLEGE | FREEPORT | IL |
| 001684 | GREENVILLE COLLEGE | GREENVILLE | IL |
| 001685 | HEBREW THEOLOGICAL COLLEGE | SKOKIE | IL |
| 001688 | ILLINOIS COLLEGE | JACKSONVILLE | IL |
| 001689 | ILLINOIS COLLEGE OF OPTOMETRY | CHICAGO | IL |
| 001691 | ILLINOIS INSTITUTE OF TECHNOLOGY | CHICAGO | IL |
| 001692 | ILLINOIS STATE UNIVERSITY | NORMAL | IL |
| 001693 | NORTHEASTERN ILLINOIS UNIV | CHICAGO | IL |
| 001694 | CHICAGO STATE UNIVERSITY | CHICAGO | IL |
| 001696 | ILLINOIS WESLEYAN UNIVERSITY | BLOOMINGTON | IL |
| 001699 | JOLIET JUNIOR COLLEGE | JOLIET | IL |
| 001700 | JUDSON UNIVERSITY | ELGIN | IL |
| 001701 | KASKASKIA COLLEGE | CENTRALIA | IL |
| 001704 | KNOX COLLEGE | GALESBURG | IL |
| 001705 | ILLINOIS VALLEY COMMUNITY COLLEGE | OGLESBY | IL |
| 001706 | LAKE FOREST COLLEGE | LAKE FOREST | IL |
| 001707 | LEWIS UNIVERSITY | ROMEOVILLE | IL |
| 001708 | LINCOLN CHRISTIAN UNIVERSITY | LINCOLN | IL |
| 001709 | LINCOLN COLLEGE | LINCOLN | IL |
| 001710 | LOYOLA UNIVERSITY CHICAGO | CHICAGO | IL |
| 001716 | MACCORMAC COLLEGE | CHICAGO | IL |
| 001717 | MACMURRAY COLLEGE | JACKSONVILLE | IL |
| 001722 | MCKENDREE UNIVERSITY | LEBANON | IL |
| 001724 | MILLIKIN UNIVERSITY | DECATUR | IL |
| 001725 | MONMOUTH COLLEGE | MONMOUTH | IL |
| 001727 | MOODY BIBLE INSTITUTE | CHICAGO | IL |
| 001728 | MORTON COLLEGE | CICERO | IL |
| 001732 | NATIONAL UNIV OF HEALTH SCIENCES | LOMBARD | IL |
| 001733 | NATIONAL-LOUIS UNIVERSITY | CHICAGO | IL |
| 001734 | NORTH CENTRAL COLLEGE | NAPERVILLE | IL |
| 001735 | NORTH PARK UNIVERSITY | CHICAGO | IL |
| 001737 | NORTHERN ILLINOIS UNIVERSITY | DEKALB | IL |
| 001739 | NORTHWESTERN UNIV | EVANSTON | IL |
| 001741 | OLIVET NAZARENE UNIVERSITY | BOURBONNAIS | IL |
| 001742 | ILLINOIS EASTERN COMMUNITY COLLEGES | OLNEY | IL |
| 001745 | QUINCY UNIVERSITY | QUINCY | IL |
| 001747 | ROCK VALLEY COLLEGE | ROCKFORD | IL |
| 001748 | ROCKFORD UNIVERSITY | ROCKFORD | IL |
| 001749 | ROOSEVELT UNIVERSITY | CHICAGO | IL |
| 001750 | DOMINICAN UNIVERSITY | RIVER FOREST | IL |
| 001752 | SAUK VALLEY COMMUNITY COLLEGE | DIXON | IL |
| 001753 | SCHOOL OF ART INSTITUTE OF CHICAGO | CHICAGO | IL |
| 001757 | SOUTHEASTERN ILLINOIS COLLEGE | HARRISBURG | IL |
| 001758 | SOUTHERN ILL UNIV-CARBONDALE | CARBONDALE | IL |
| 001759 | SOUTHERN ILL UNIV-EDWARDSVILLE | EDWARDSVILLE | IL |
| 001767 | BENEDICTINE UNIVERSITY | LISLE | IL |
| 001768 | ST XAVIER UNIVERSITY | CHICAGO | IL |
| 001769 | SOUTH SUBURBAN COLLEGE | SOUTH HOLLAND | IL |
| 001771 | TRINITY CHRISTIAN COLLEGE | PALOS HEIGHTS | IL |
| 001772 | TRINITY INTERNATIONAL UNIVERSITY | DEERFIELD | IL |
| 001773 | TRITON COLLEGE | RIVER GROVE | IL |
| 001774 | UNIVERSITY OF CHICAGO (THE) | CHICAGO | IL |
| 001775 | UNIV OF ILLINOIS @ URBANA-CHAMPAIGN | CHAMPAIGN | IL |
| 001776 | UNIVERSITY OF ILLINOIS AT CHICAGO | CHICAGO | IL |
| 001778 | VANDERCOOK COLLEGE OF MUSIC | CHICAGO | IL |
| 001780 | WESTERN ILLINOIS UNIVERSITY | MACOMB | IL |
| 001781 | WHEATON COLLEGE | WHEATON | IL |
| 001783 | WORSHAM COLLEGE OF MORTUARY SCIENCE | WHEELING | IL |
| 001784 | ANCILLA COLLEGE-FINANCIAL AID OFFC | DONALDSON | IN |
| 001785 | ANDERSON UNIVERSITY | ANDERSON | IN |
| 001786 | BALL STATE UNIVERSITY | MUNCIE | IN |
| 001787 | BETHEL UNIVERSITY | MISHAWAKA | IN |
| 001788 | BUTLER UNIVERSITY | INDIANAPOLIS | IN |
| 001792 | DEPAUW UNIVERSITY | GREENCASTLE | IN |
| 001793 | EARLHAM COLLEGE | RICHMOND | IN |
| 001795 | UNIVERSITY OF EVANSVILLE | EVANSVILLE | IN |
| 001798 | FRANKLIN COLLEGE OF INDIANA | FRANKLIN | IN |
| 001799 | GOSHEN COLLEGE | GOSHEN | IN |
| 001800 | GRACE COLLEGE & THEO SEMINARY | WINONA LAKE | IN |
| 001801 | HANOVER COLLEGE | HANOVER | IN |
| 001803 | HUNTINGTON UNIVERSITY | HUNTINGTON | IN |
| 001804 | UNIVERSITY OF INDIANAPOLIS | INDIANAPOLIS | IN |
| 001805 | INDIANA INSTITUTE OF TECHNOLOGY | FORT WAYNE | IN |
| 001807 | INDIANA STATE UNIVERSITY | TERRE HAUTE | IN |
| 001808 | UNIVERSITY OF SOUTHERN INDIANA | EVANSVILLE | IN |
| 001809 | INDIANA UNIVERSITY-BLOOMINGTON | BLOOMINGTON | IN |
| 001811 | INDIANA UNIV-EAST | RICHMOND | IN |
| 001813 | INDIANA UNIVERSITY - PURDUE UNIVERSITY I | INDIANAPOLIS | IN |
| 001814 | INDIANA UNIV KOKOMO | KOKOMO | IN |
| 001815 | INDIANA UNIV-NORTHWEST | GARY | IN |
| 001816 | INDIANA UNIVERSITY - SOUTH BEND | SOUTH BEND | IN |
| 001817 | INDIANA UNIVERSITY-SOUTHEAST | NEW ALBANY | IN |
| 001820 | MANCHESTER UNIVERSITY | NORTH MANCHESTER | IN |
| 001821 | MARIAN UNIVERSITY | INDIANAPOLIS | IN |
| 001822 | INDIANA WESLEYAN UNIVERSITY | MARION | IN |
| 001823 | ANNABAPTIST MENNONITE BIBLICAL SEMINARY | ELKHART | IN |
| 001824 | OAKLAND CITY UNIVERSITY | OAKLAND CITY | IN |
| 001825 | PURDUE UNIVERSITY | WEST LAFAYETTE | IN |
| 001827 | PURDUE UNIV NW HAMMOND/WESTVILLE | HAMMOND | IN |
| 001828 | PURDUE UNIVERSITY FORT WAYNE | FORT WAYNE | IN |
| 001830 | ROSE HULMAN INSTITUTE OF TECHNOLOGY | TERRE HAUTE | IN |
| 001832 | UNIVERSITY OF SAINT FRANCIS | FORT WAYNE | IN |
| 001834 | CALUMET COLLEGE OF SAINT JOSEPH | WHITING | IN |
| 001835 | SAINT MARY-OF-THE-WOODS COLLEGE | SAINT MARY-OF-THE-WOODS | IN |
| 001836 | ST MARY'S COLLEGE | NOTRE DAME | IN |
| 001838 | TAYLOR UNIVERSITY | UPLAND | IN |
| 001839 | TRINE UNIVERSITY | ANGOLA | IN |
| 001840 | UNIVERSITY OF NOTRE DAME | NOTRE DAME | IN |
| 001842 | VALPARAISO UNIVERSITY | VALPARAISO | IN |
| 001843 | VINCENNES UNIVERSITY | VINCENNES | IN |
| 001844 | WABASH COLLEGE | CRAWFORDSVILLE | IN |
| 001846 | BRIAR CLIFF UNIVERSITY | SIOUX CITY | IA |
| 001847 | BUENA VISTA UNIVERSITY | STORM LAKE | IA |
| 001850 | CENTRAL COLLEGE | PELLA | IA |
| 001852 | CLARKE UNIVERSITY | DUBUQUE | IA |
| 001853 | CLINTON COMMUNITY COLLEGE | CLINTON | IA |
| 001854 | COE COLLEGE | CEDAR RAPIDS | IA |
| 001856 | CORNELL COLLEGE | MOUNT VERNON | IA |
| 001857 | SOUTHWESTERN COMMUNITY COLLEGE | CRESTON | IA |
| 001858 | DIVINE WORD COLLEGE | EPWORTH | IA |
| 001859 | DORDT COLLEGE | SIOUX CENTER | IA |
| 001860 | DRAKE UNIVERSITY | DES MOINES | IA |
| 001862 | ELLSWORTH COMMUNITY COLLEGE | IOWA FALLS | IA |
| 001864 | IOWA LAKES COMMUNITY COLLEGE | ESTHERVILLE | IA |
| 001866 | GRACELAND UNIVERSITY | LAMONI | IA |
| 001867 | GRAND VIEW UNIVERSITY | DES MOINES | IA |
| 001868 | GRINNELL COLLEGE | GRINNELL | IA |
| 001869 | IOWA STATE UNIV SCIENCE & TECHNOLOG | AMES | IA |
| 001871 | IOWA WESLEYAN UNIVERSITY | MOUNT PLEASANT | IA |
| 001873 | LORAS COLLEGE | DUBUQUE | IA |
| 001874 | LUTHER COLLEGE | DECORAH | IA |
| 001875 | MARSHALLTOWN COMMUNITY COLLEGE | MARSHALLTOWN | IA |
| 001877 | NORTH IOWA AREA COMMUNITY COLLEGE | MASON CITY | IA |
| 001879 | MORNINGSIDE COLLEGE | SIOUX CITY | IA |
| 001880 | MOUNT MERCY UNIVERSITY | CEDAR RAPIDS | IA |
| 001881 | ASHFORD UNIVERSITY | SAN DIEGO | CA |
| 001882 | MUSCATINE COMMUNITY COLLEGE | MUSCATINE | IA |
| 001883 | NORTHWESTERN COLLEGE | ORANGE CITY | IA |
| 001887 | SIMPSON COLLEGE | INDIANOLA | IA |
| 001889 | ST AMBROSE UNIVERSITY | DAVENPORT | IA |
| 001890 | UNIVERSITY OF NORTHERN IOWA | CEDAR FALLS | IA |
| 001891 | UNIVERSITY OF DUBUQUE | DUBUQUE | IA |
| 001892 | UNIVERSITY OF IOWA | IOWA CITY | IA |
| 001893 | UPPER IOWA UNIVERSITY | FAYETTE | IA |
| 001895 | WALDORF UNIVERSITY | FOREST CITY | IA |
| 001896 | WARTBURG COLLEGE | WAVERLY | IA |
| 001900 | WILLIAM PENN UNIVERSITY | OSKALOOSA | IA |
| 001901 | ALLEN COUNTY COMMUNITY COLLEGE | IOLA | KS |
| 001902 | COWLEY COUNTY COMMUNITY COLLEGE & AREA V | ARKANSAS CITY | KS |
| 001903 | BAKER UNIVERSITY | BALDWIN CITY | KS |
| 001904 | BETHANY COLLEGE | LINDSBORG | KS |
| 001905 | BETHEL COLLEGE | NORTH NEWTON | KS |
| 001906 | BUTLER COUNTY COMMUNITY COLLEGE | EL DORADO | KS |
| 001908 | CENTRAL CHRISTIAN COLLEGE OF KANSAS | MCPHERSON | KS |
| 001909 | CLOUD COUNTY COMMUNITY COLLEGE | CONCORDIA | KS |
| 001910 | COFFEYVILLE COMMUNITY COLLEGE | COFFEYVILLE | KS |
| 001911 | COLBY COMMUNITY COLLEGE | COLBY | KS |
| 001913 | DODGE CITY COMMUNITY COLLEGE | DODGE CITY | KS |
| 001914 | DONNELLY COLLEGE | KANSAS CITY | KS |
| 001915 | FORT HAYS STATE UNIVERSITY | HAYS | KS |
| 001916 | FORT SCOTT COMMUNITY COLLEGE | FORT SCOTT | KS |
| 001917 | BARCLAY COLLEGE | HAVILAND | KS |
| 001918 | FRIENDS UNIVERSITY | WICHITA | KS |
| 001919 | GARDEN CITY COMMUNITY COLLEGE | GARDEN CITY | KS |
| 001920 | HESSTON COLLEGE | HESSTON | KS |
| 001921 | HIGHLAND COMMUNITY COLLEGE | HIGHLAND | KS |
| 001923 | HUTCHINSON COMMUNITY COLLEGE | HUTCHINSON | KS |
| 001924 | INDEPENDENCE COMMUNITY COLLEGE | INDEPENDENCE | KS |
| 001925 | KANSAS CITY KANSAS COMMUNITY CLG | KANSAS CITY | KS |
| 001926 | PITTSBURG STATE UNIVERSITY | PITTSBURG | KS |
| 001927 | EMPORIA STATE UNIVERSITY | EMPORIA | KS |
| 001928 | KANSAS STATE UNIVERSITY | MANHATTAN | KS |
| 001929 | KANSAS WESLEYAN UNIVERSITY | SALINA | KS |
| 001930 | LABETTE COMMUNITY COLLEGE | PARSONS | KS |
| 001931 | MANHATTAN CHRISTIAN COLLEGE | MANHATTAN | KS |
| 001933 | MCPHERSON COLLEGE | MCPHERSON | KS |
| 001936 | NEOSHO COUNTY COMMUNITY COLLEGE | CHANUTE | KS |
| 001937 | OTTAWA UNIVERSITY | OTTAWA | KS |
| 001938 | PRATT COMMUNITY COLLEGE | PRATT | KS |
| 001939 | NEWMAN UNIVERSITY | WICHITA | KS |
| 001940 | SOUTHWESTERN COLLEGE | WINFIELD | KS |
| 001943 | UNIVERSITY OF ST MARY | LEAVENWORTH | KS |
| 001945 | STERLING COLLEGE | STERLING | KS |
| 001946 | TABOR COLLEGE | HILLSBORO | KS |
| 001948 | UNIVERSITY OF KANSAS | LAWRENCE | KS |
| 001949 | WASHBURN UNIVERSITY | TOPEKA | KS |
| 001950 | WICHITA STATE UNIVERSITY | WICHITA | KS |
| 001951 | ALICE LLOYD COLLEGE | PIPPA PASSES | KY |
| 001952 | ASBURY UNIVERSITY | WILMORE | KY |
| 001954 | BELLARMINE UNIVERSITY | LOUISVILLE | KY |
| 001955 | BEREA COLLEGE | BEREA | KY |
| 001958 | BRESCIA UNIVERSITY | OWENSBORO | KY |
| 001959 | CAMPBELLSVILLE UNIVERSITY | CAMPBELLSVILLE | KY |
| 001960 | SPALDING UNIVERSITY | LOUISVILLE | KY |
| 001961 | CENTRE COLLEGE | DANVILLE | KY |
| 001962 | UNIVERSITY OF THE CUMBERLANDS | WILLIAMSBURG | KY |
| 001963 | EASTERN KENTUCKY UNIVERSITY | RICHMOND | KY |
| 001964 | GEORGETOWN COLLEGE | GEORGETOWN | KY |
| 001965 | KENTUCKY CHRISTIAN UNIVERSITY | GRAYSON | KY |
| 001968 | KENTUCKY STATE UNIVERSITY | FRANKFORT | KY |
| 001969 | KENTUCKY WESLEYAN COLLEGE | OWENSBORO | KY |
| 001972 | LINDSEY WILSON COLLEGE | COLUMBIA | KY |
| 001975 | MIDWAY UNIVERSITY | MIDWAY | KY |
| 001976 | MOREHEAD STATE UNIVERSITY | MOREHEAD | KY |
| 001977 | MURRAY STATE UNIVERSITY | MURRAY | KY |
| 001979 | WEST KENTUCKY CMNTY & TECHNICAL COLG | PADUCAH | KY |
| 001980 | UNIVERSITY OF PIKEVILLE | PIKEVILLE | KY |
| 001987 | TRANSYLVANIA UNIVERSITY | LEXINGTON | KY |
| 001988 | UNION COLLEGE | BARBOURVILLE | KY |
| 001989 | UNIVERSITY OF KENTUCKY | LEXINGTON | KY |
| 001990 | ASHLAND COMMUNITY AND TECHNICAL COLLEGE | ASHLAND | KY |
| 001991 | ELIZABETHTOWN COMMUNITY AND TECHNICAL C | ELIZABETHTOWN | KY |
| 001993 | HENDERSON COMMUNITY COLLEGE | HENDERSON | KY |
| 001994 | HOPKINSVILLE COMMUNITY COLLEGE | HOPKINSVILLE | KY |
| 001996 | BIG SANDY COMMUNITY AND TECHNICAL COLG | PRESTONSBURG | KY |
| 001997 | SOMERSET COMMUNITY COLLEGE | SOMERSET | KY |
| 001998 | SOUTHEAST KENTUCKY COMMUNITY AND TECHNIC | CUMBERLAND | KY |
| 001999 | UNIVERSITY OF LOUISVILLE | LOUISVILLE | KY |
| 002001 | THOMAS MORE UNIVERSITY | CRESTVIEW HILLS | KY |
| 002002 | WESTERN KENTUCKY UNIVERSITY | BOWLING GREEN | KY |
| 002003 | CENTENARY COLLEGE OF LOUISIANA | SHREVEPORT | LA |
| 002004 | DILLARD UNIVERSITY | NEW ORLEANS | LA |
| 002005 | NICHOLLS STATE UNIVERSITY | THIBODAUX | LA |
| 002006 | GRAMBLING STATE UNIVERSITY | GRAMBLING | LA |
| 002007 | LOUISIANA COLLEGE | PINEVILLE | LA |
| 002008 | LOUISIANA TECH UNIVERSITY | RUSTON | LA |
| 002010 | LOUISIANA STATE UNIV & A&M COLG | BATON ROUGE | LA |
| 002011 | LOUISIANA STATE UNIV-ALEXANDRIA | ALEXANDRIA | LA |
| 002012 | LOUISIANA STATE UNIV-EUNICE | EUNICE | LA |
| 002013 | LOUISIANA STATE UNIV-SHREVEPORT | SHREVEPORT | LA |
| 002014 | LA STATE UNIV HEALTH SCIENCES CTR | NEW ORLEANS | LA |
| 002015 | (THE) UNIVERSITY OF NEW ORLEANS | NEW ORLEANS | LA |
| 002016 | LOYOLA UNIVERSITY NEW ORLEANS | NEW ORLEANS | LA |
| 002017 | MCNEESE STATE UNIVERSITY | LAKE CHARLES | LA |
| 002020 | UNIVERSITY OF LOUISIANA AT MONROE | MONROE | LA |
| 002021 | NORTHWESTERN STATE UNIVERSITY | NATCHITOCHES | LA |
| 002023 | UNIVERSITY OF HOLY CROSS | NEW ORLEANS | LA |
| 002024 | SOUTHEASTERN LOUISIANA UNIV | HAMMOND | LA |
| 002025 | SOUTHERN UNIVERSITY A & M COLLEGE | BATON ROUGE | LA |
| 002026 | SOUTHERN UNIV NEW ORLEANS | NEW ORLEANS | LA |
| 002027 | ST JOSEPH SEMINARY COLLEGE | SAINT BENEDICT | LA |
| 002029 | TULANE UNIVERSITY | NEW ORLEANS | LA |
| 002031 | UNIV OF LOUISIANA AT LAFAYETTE | LAFAYETTE | LA |
| 002032 | XAVIER UNIVERSITY OF LOUISIANA | NEW ORLEANS | LA |
| 002033 | UNIVERSITY OF MAINE-PRESQUE ISLE | PRESQUE ISLE | ME |
| 002036 | BATES COLLEGE | LEWISTON | ME |
| 002038 | BOWDOIN COLLEGE | BRUNSWICK | ME |
| 002039 | COLBY COLLEGE | WATERVILLE | ME |
| 002040 | UNIVERSITY OF MAINE-FARMINGTON | FARMINGTON | ME |
| 002041 | UNIVERSITY OF MAINE-FORT KENT | FORT KENT | ME |
| 002043 | HUSSON UNIVERSITY | BANGOR | ME |
| 002044 | MAINE MARITIME ACADEMY | CASTINE | ME |
| 002050 | UNIVERSITY OF NEW ENGLAND | BIDDEFORD | ME |
| 002051 | SAINT JOSEPH'S COLLEGE | STANDISH | ME |
| 002052 | THOMAS COLLEGE | WATERVILLE | ME |
| 002053 | UNIVERSITY OF MAINE | ORONO | ME |
| 002057 | ALLEGANY COLLEGE OF MARYLAND | CUMBERLAND | MD |
| 002058 | ANNE ARUNDEL COMMUNITY COLLEGE | ARNOLD | MD |
| 002061 | BALTIMORE CITY COMMUNITY COLLEGE | BALTIMORE | MD |
| 002062 | BOWIE STATE UNIVERSITY | BOWIE | MD |
| 002063 | COMMUNITY COLLEGE OF BALTIMORE COUNTY | CATONSVILLE | MD |
| 002064 | COLLEGE OF SOUTHERN MARYLAND | LA PLATA | MD |
| 002065 | NOTRE DAME OF MARYLAND UNIVERSITY | BALTIMORE | MD |
| 002067 | WASHINGTON ADVENTIST UNIVERSITY | TAKOMA PARK | MD |
| 002068 | COPPIN STATE UNIVERSITY | BALTIMORE | MD |
| 002071 | FREDERICK COMMUNITY COLLEGE | FREDERICK | MD |
| 002072 | FROSTBURG STATE UNIVERSITY | FROSTBURG | MD |
| 002073 | GOUCHER COLLEGE | BALTIMORE | MD |
| 002074 | HAGERSTOWN COMMUNITY COLLEGE | HAGERSTOWN | MD |
| 002075 | HARFORD COMMUNITY COLLEGE | BEL AIR | MD |
| 002076 | HOOD COLLEGE | FREDERICK | MD |
| 002077 | JOHNS HOPKINS UNIVERSITY | BALTIMORE | MD |
| 002078 | LOYOLA UNIVERSITY MARYLAND | BALTIMORE | MD |
| 002080 | MARYLAND INST COLLEGE OF ART | BALTIMORE | MD |
| 002083 | MORGAN STATE UNIVERSITY | BALTIMORE | MD |
| 002086 | MOUNT ST. MARY'S UNIVERSITY | EMMITSBURG | MD |
| 002087 | NER ISRAEL RABBINICAL COLLEGE | BALTIMORE | MD |
| 002089 | PRINCE GEORGES COMMUNITY COLLEGE | LARGO | MD |
| 002091 | SALISBURY UNIVERSITY | SALISBURY | MD |
| 002092 | ST JOHN'S COLLEGE | ANNAPOLIS | MD |
| 002093 | ST JOHN'S COLLEGE | SANTA FE | NM |
| 002095 | ST. MARY'S COLLEGE OF MARYLAND | ST. MARYS CITY | MD |
| 002096 | ST MARY'S SEMINARY & UNIV | BALTIMORE | MD |
| 002099 | TOWSON UNIVERSITY | TOWSON | MD |
| 002102 | UNIVERSITY OF BALTIMORE | BALTIMORE | MD |
| 002103 | UNIVERSITY OF MARYLAND, COLLEGE PARK | COLLEGE PARK | MD |
| 002104 | UNIVERSITY OF MARYLAND, BALTIMORE | BALTIMORE | MD |
| 002105 | UMBC | BALTIMORE | MD |
| 002106 | UNIVERSITY MARYLAND EASTERN SHORE | PRINCESS ANNE | MD |
| 002107 | STEVENSON UNIVERSITY | STEVENSON | MD |
| 002108 | WASHINGTON COLLEGE | CHESTERTOWN | MD |
| 002109 | MCDANIEL COLLEGE | WESTMINSTER | MD |
| 002114 | AMERICAN INTERNATIONAL COLLEGE | SPRINGFIELD | MA |
| 002115 | AMHERST COLLEGE | AMHERST | MA |
| 002117 | ANNA MARIA COLLEGE | PAXTON | MA |
| 002118 | ASSUMPTION COLLEGE | WORCESTER | MA |
| 002120 | MERRIMACK COLLEGE | NORTH ANDOVER | MA |
| 002121 | BABSON COLLEGE | BABSON PARK | MA |
| 002122 | BAY PATH UNIVERSITY | LONGMEADOW | MA |
| 002123 | BECKER COLLEGE-WORCESTER | WORCESTER | MA |
| 002124 | BENTLEY UNIVERSITY | WALTHAM | MA |
| 002126 | BERKLEE COLLEGE OF MUSIC | BOSTON | MA |
| 002128 | BOSTON COLLEGE | CHESTNUT HILL | MA |
| 002130 | BOSTON UNIVERSITY | BOSTON | MA |
| 002133 | BRANDEIS UNIVERSITY | WALTHAM | MA |
| 002139 | CLARK UNIVERSITY | WORCESTER | MA |
| 002140 | ELMS COLLEGE | CHICOPEE | MA |
| 002141 | COLLEGE OF THE HOLY CROSS | WORCESTER | MA |
| 002143 | CURRY COLLEGE | MILTON | MA |
| 002144 | DEAN COLLEGE | FRANKLIN | MA |
| 002145 | EASTERN NAZARENE COLLEGE | QUINCY | MA |
| 002146 | EMERSON COLLEGE | BOSTON | MA |
| 002147 | EMMANUEL COLLEGE | BOSTON | MA |
| 002148 | ENDICOTT COLLEGE | BEVERLY | MA |
| 002150 | FISHER COLLEGE | BOSTON | MA |
| 002151 | BENJAMIN FRANKLIN INSTITUTE OF TECH | BOSTON | MA |
| 002153 | GORDON COLLEGE | WENHAM | MA |
| 002154 | HELLENIC COLLEGE | BROOKLINE | MA |
| 002155 | HARVARD UNIVERSITY | CAMBRIDGE | MA |
| 002157 | HEBREW COLLEGE | NEWTON CENTRE | MA |
| 002158 | LASELL UNIVERSITY | NEWTON | MA |
| 002160 | LESLEY UNIVERSITY | CAMBRIDGE | MA |
| 002161 | UMASS LOWELL | LOWELL | MA |
| 002164 | NEW ENGLAND COLLEGE OF OPTOMETRY | BOSTON | MA |
| 002165 | MCPHS UNIVERSITY | BOSTON | MA |
| 002167 | BERKSHIRE COMMUNITY COLLEGE | PITTSFIELD | MA |
| 002168 | CAPE COD COMMUNITY COLLEGE | WEST BARNSTABLE | MA |
| 002169 | GREENFIELD COMMUNITY COLLEGE | GREENFIELD | MA |
| 002170 | HOLYOKE COMMUNITY COLLEGE | HOLYOKE | MA |
| 002171 | MASSACHUSETTS BAY COMMUNITY COLLEGE | WELLESLEY | MA |
| 002172 | MOUNT WACHUSETT COMMUNITY COLLEGE | GARDNER | MA |
| 002173 | NORTH SHORE COMMUNITY COLLEGE | DANVERS | MA |
| 002174 | NORTHERN ESSEX COMMUNITY COLLEGE | HAVERHILL | MA |
| 002175 | QUINSIGAMOND COMMUNITY COLLEGE | WORCESTER | MA |
| 002176 | BRISTOL COMMUNITY COLLEGE | FALL RIVER | MA |
| 002177 | MASSASOIT COMMUNITY COLLEGE | BROCKTON | MA |
| 002178 | MASSACHUSETTS INST OF TECHNOLOGY | CAMBRIDGE | MA |
| 002180 | MASSACHUSETTS COLLEGE OF ART AND DESIGN | BOSTON | MA |
| 002181 | MASSACHUSETTS MARITIME ACADEMY | BUZZARDS BAY | MA |
| 002183 | BRIDGEWATER STATE UNIVERSITY | BRIDGEWATER | MA |
| 002184 | FITCHBURG STATE UNIVERSITY | FITCHBURG | MA |
| 002185 | FRAMINGHAM STATE UNIVERSITY | FRAMINGHAM | MA |
| 002187 | MASSACHUSETTS CLG OF LIBERAL ARTS | NORTH ADAMS | MA |
| 002188 | SALEM STATE UNIVERSITY | SALEM | MA |
| 002189 | WESTFIELD STATE UNIVERSITY | WESTFIELD | MA |
| 002190 | WORCESTER STATE UNIVERSITY | WORCESTER | MA |
| 002192 | MOUNT HOLYOKE COLLEGE | SOUTH HADLEY | MA |
| 002194 | NEW ENGLAND CONSERVATORY OF MUSIC | BOSTON | MA |
| 002197 | NICHOLS COLLEGE | DUDLEY | MA |
| 002199 | NORTHEASTERN UNIVERSITY | BOSTON | MA |
| 002201 | PINE MANOR COLLEGE | CHESTNUT HILL | MA |
| 002205 | QUINCY COLLEGE | QUINCY | MA |
| 002206 | REGIS COLLEGE | WESTON | MA |
| 002208 | SIMMONS UNIVERSITY | BOSTON | MA |
| 002209 | SMITH COLLEGE | NORTHAMPTON | MA |
| 002210 | UNIV OF MASSACHUSETTS-DARTMOUTH | NORTH DARTMOUTH | MA |
| 002211 | SPRINGFIELD COLLEGE | SPRINGFIELD | MA |
| 002214 | ST JOHN'S SEMINARY | BRIGHTON | MA |
| 002217 | STONEHILL COLLEGE | EASTON | MA |
| 002218 | SUFFOLK UNIVERSITY | BOSTON | MA |
| 002219 | TUFTS UNIVERSITY | MEDFORD | MA |
| 002221 | UNIV OF MASSACHUSETTS-AMHERST | AMHERST | MA |
| 002222 | UNIV OF MASSACHUSETTS-BOSTON | BOSTON | MA |
| 002224 | WELLESLEY COLLEGE | WELLESLEY | MA |
| 002225 | WENTWORTH INSTITUTE OF TECHNOLOGY | BOSTON | MA |
| 002226 | WESTERN NEW ENGLAND UNIVERSITY | SPRINGFIELD | MA |
| 002227 | WHEATON COLLEGE | NORTON | MA |
| 002229 | WILLIAMS COLLEGE | WILLIAMSTOWN | MA |
| 002233 | WORCESTER POLYTECHNIC INSTITUTE | WORCESTER | MA |
| 002234 | ADRIAN COLLEGE | ADRIAN | MI |
| 002235 | ALBION COLLEGE | ALBION | MI |
| 002236 | ALMA COLLEGE | ALMA | MI |
| 002237 | ALPENA COMMUNITY COLLEGE | ALPENA | MI |
| 002238 | ANDREWS UNIVERSITY | BERRIEN SPRINGS | MI |
| 002239 | AQUINAS COLLEGE | GRAND RAPIDS | MI |
| 002240 | BAY DE NOC COMMUNITY COLLEGE | ESCANABA | MI |
| 002241 | CALVIN UNIVERSITY | GRAND RAPIDS | MI |
| 002243 | CENTRAL MICHIGAN UNIVERSITY | MOUNT PLEASANT | MI |
| 002246 | CLEARY UNIVERSITY | HOWELL | MI |
| 002247 | CONCORDIA UNIVERSITY - WISCONSIN - ANN A | ANN ARBOR | MI |
| 002249 | DAVENPORT UNIVERSITY | GRAND RAPIDS | MI |
| 002251 | DELTA COLLEGE | UNIVERSITY CENTER | MI |
| 002259 | EASTERN MICHIGAN UNIVERSITY | YPSILANTI | MI |
| 002260 | FERRIS STATE UNIVERSITY | BIG RAPIDS | MI |
| 002261 | CHARLES STEWART MOTT COMMUNITY CLG | FLINT | MI |
| 002262 | KETTERING UNIVERSITY | FLINT | MI |
| 002263 | GLEN OAKS COMMUNITY COLLEGE | CENTREVILLE | MI |
| 002264 | GOGEBIC COMMUNITY COLLEGE | IRONWOOD | MI |
| 002265 | GRACE CHRISTIAN UNIVERSITY | GRAND RAPIDS | MI |
| 002266 | CORNERSTONE UNIVERSITY | GRAND RAPIDS | MI |
| 002267 | GRAND RAPIDS COMMUNITY COLLEGE | GRAND RAPIDS | MI |
| 002268 | GRAND VALLEY STATE UNIVERSITY | ALLENDALE | MI |
| 002269 | GREAT LAKES CHRISTIAN COLLEGE | LANSING | MI |
| 002270 | HENRY FORD COLLEGE | DEARBORN | MI |
| 002273 | HOPE COLLEGE | HOLLAND | MI |
| 002274 | JACKSON COLLEGE | JACKSON | MI |
| 002275 | KALAMAZOO COLLEGE | KALAMAZOO | MI |
| 002276 | KELLOGG COMMUNITY COLLEGE | BATTLE CREEK | MI |
| 002277 | LAKE MICHIGAN COLLEGE | BENTON HARBOR | MI |
| 002278 | LANSING COMMUNITY COLLEGE | LANSING | MI |
| 002279 | LAWRENCE TECHNOLOGICAL UNIVERSITY | SOUTHFIELD | MI |
| 002282 | MADONNA UNIVERSITY | LIVONIA | MI |
| 002284 | MARYGROVE COLLEGE | DETROIT | MI |
| 002288 | ROCHESTER UNIVERSITY | ROCHESTER HILLS | MI |
| 002290 | MICHIGAN STATE UNIVERSITY - FINAN AID OF | EAST LANSING | MI |
| 002292 | MICHIGAN TECHNOLOGICAL UNIV | HOUGHTON | MI |
| 002293 | LAKE SUPERIOR STATE UNIVERSITY | SAULT STE. MARIE | MI |
| 002294 | MONROE COUNTY COMMUNITY CLG | MONROE | MI |
| 002295 | MONTCALM COMMUNITY COLLEGE | SIDNEY | MI |
| 002297 | MUSKEGON COMMUNITY COLLEGE | MUSKEGON | MI |
| 002299 | NORTH CENTRAL MICHIGAN COLLEGE | PETOSKEY | MI |
| 002301 | NORTHERN MICHIGAN UNIVERSITY | MARQUETTE | MI |
| 002302 | NORTHWESTERN MICHIGAN COLLEGE | TRAVERSE CITY | MI |
| 002304 | OAKLAND COMMUNITY COLLEGE - AUBURN HILLS | AUBURN HILLS | MI |
| 002305 | OAKLAND COMMUNITY COLLEGE - HIGHLAND LAK | WATERFORD | MI |
| 002306 | OAKLAND COMMUNITY COLLEGE - ORCHARD RIDG | FARMINGTON HILLS | MI |
| 002307 | OAKLAND UNIVERSITY | ROCHESTER | MI |
| 002308 | OLIVET COLLEGE | OLIVET | MI |
| 002310 | ST. CLAIR COUNTY COMMUNITY COLLEGE | PORT HURON | MI |
| 002311 | KUYPER COLLEGE | GRAND RAPIDS | MI |
| 002313 | SACRED HEART MAJOR SEMINARY | DETROIT | MI |
| 002314 | SAGINAW VALLEY STATE UNIV | UNIVERSITY CENTER | MI |
| 002315 | SCHOOLCRAFT COLLEGE | LIVONIA | MI |
| 002316 | SIENA HEIGHTS UNIVERSITY | ADRIAN | MI |
| 002317 | SOUTHWESTERN MICHIGAN COLLEGE | DOWAGIAC | MI |
| 002318 | SPRING ARBOR UNIVERSITY | SPRING ARBOR | MI |
| 002322 | FINLANDIA UNIVERSITY | HANCOCK | MI |
| 002323 | UNIVERSITY OF DETROIT MERCY | DETROIT | MI |
| 002325 | UNIVERSITY OF MICHIGAN - ANN ARBOR | ANN ARBOR | MI |
| 002326 | UNIVERSITY OF MICHIGAN-DEARBORN | DEARBORN | MI |
| 002327 | UNIVERSITY OF MICHIGAN-FLINT | FLINT | MI |
| 002328 | WASHTENAW COMMUNITY COLLEGE | ANN ARBOR | MI |
| 002329 | WAYNE STATE UNIVERSITY | DETROIT | MI |
| 002330 | WESTERN MICHIGAN UNIVERSITY | KALAMAZOO | MI |
| 002332 | ANOKA-RAMSEY CC-CAMBRIDGE/COONRAPID | COON RAPIDS | MN |
| 002334 | AUGSBURG UNIVERSITY | MINNEAPOLIS | MN |
| 002335 | RIVERLAND COMMUNITY COLLEGE | AUSTIN | MN |
| 002336 | BEMIDJI STATE UNIVERSITY | BEMIDJI | MN |
| 002337 | BETHANY LUTHERAN COLLEGE INC | MANKATO | MN |
| 002338 | BETHEL UNIVERSITY | SAINT PAUL | MN |
| 002339 | CENTRAL LAKES COLG-BRAINERD/STAPLES | BRAINERD | MN |
| 002340 | CARLETON COLLEGE | NORTHFIELD | MN |
| 002341 | COLLEGE OF ST BENEDICT | SAINT JOSEPH | MN |
| 002342 | ST. CATHERINE UNIVERSITY | ST PAUL | MN |
| 002343 | COLLEGE OF ST SCHOLASTICA | DULUTH | MN |
| 002345 | UNIVERSITY OF ST THOMAS | ST PAUL | MN |
| 002346 | CONCORDIA COLLEGE-MOORHEAD | MOORHEAD | MN |
| 002347 | CONCORDIA UNIVERSITY, ST PAUL, MN | SAINT PAUL | MN |
| 002350 | VERMILION COMMUNITY COLLEGE | ELY | MN |
| 002353 | GUSTAVUS ADOLPHUS COLLEGE | ST PETER | MN |
| 002354 | HAMLINE UNIVERSITY | ST PAUL | MN |
| 002355 | HIBBING COMMUNITY COLLEGE | HIBBING | MN |
| 002356 | ITASCA COMMUNITY COLLEGE | GRAND RAPIDS | MN |
| 002358 | MACALESTER COLLEGE | ST PAUL | MN |
| 002360 | MINNESOTA STATE UNIVERSITY, MANKATO | MANKATO | MN |
| 002361 | MARTIN LUTHER COLLEGE | NEW ULM | MN |
| 002362 | MINNEAPOLIS COMM AND TECH COLLEGE | MINNEAPOLIS | MN |
| 002365 | MINNEAPOLIS COLLEGE OF ART & DESIGN | MINNEAPOLIS | MN |
| 002367 | MINNESOTA STATE UNIVERSITY MOORHEAD | MOORHEAD | MN |
| 002369 | NORTH CENTRAL UNIVERSITY | MINNEAPOLIS | MN |
| 002370 | NORTH HENNEPIN COMMUNITY COLLEGE | BROOKLYN PARK | MN |
| 002371 | UNIVERSITY OF NORTHWESTERN- ST PAUL | SAINT PAUL | MN |
| 002373 | ROCHESTER COMMUNITY/TECH COLLEGE | ROCHESTER | MN |
| 002375 | SOUTHWEST MINNESOTA STATE UNIVERSITY | MARSHALL | MN |
| 002377 | ST CLOUD STATE UNIVERSITY | SAINT CLOUD | MN |
| 002379 | SAINT JOHN'S UNIVERSITY | COLLEGEVILLE | MN |
| 002380 | SAINT MARY'S UNIVERSITY | WINONA | MN |
| 002382 | ST OLAF COLLEGE | NORTHFIELD | MN |
| 002383 | CROWN COLLEGE | ST BONIFACIUS | MN |
| 002385 | NORTHLAND COMMUNITY & TECHNICAL CLG | THIEF RIVER FALLS | MN |
| 002388 | UNIVERSITY OF MINNESOTA, DULUTH | DULUTH | MN |
| 002389 | UNIVERSITY OF MINNESOTA, MORRIS | MORRIS | MN |
| 002393 | MINNESOTA STATE COLLEGE SOUTHEAST | WINONA | MN |
| 002394 | WINONA STATE UNIVERSITY | WINONA | MN |
| 002396 | ALCORN STATE UNIVERSITY | ALCORN STATE | MS |
| 002397 | BELHAVEN UNIVERSITY | JACKSON | MS |
| 002398 | BLUE MOUNTAIN COLLEGE | BLUE MOUNTAIN | MS |
| 002401 | COAHOMA COMMUNITY COLLEGE | CLARKSDALE | MS |
| 002402 | COPIAH-LINCOLN COMMUNITY COLLEGE | WESSON | MS |
| 002403 | DELTA STATE UNIVERSITY | CLEVELAND | MS |
| 002404 | EAST CENTRAL COMMUNITY COLLEGE | DECATUR | MS |
| 002405 | EAST MISSISSIPPI COMM COLLEGE | SCOOBA | MS |
| 002407 | HINDS COMMUNITY COLLEGE | RAYMOND | MS |
| 002408 | HOLMES COMMUNITY COLLEGE | GOODMAN | MS |
| 002409 | ITAWAMBA COMMUNITY COLLEGE | FULTON | MS |
| 002410 | JACKSON STATE UNIVERSITY | JACKSON | MS |
| 002411 | JONES COUNTY JUNIOR COLLEGE | ELLISVILLE | MS |
| 002413 | MERIDIAN COMMUNITY COLLEGE | MERIDIAN | MS |
| 002414 | MILLSAPS COLLEGE | JACKSON | MS |
| 002415 | MISSISSIPPI COLLEGE | CLINTON | MS |
| 002416 | MISSISSIPPI DELTA CMTY COLLEGE | MOORHEAD | MS |
| 002417 | MISSISSIPPI GULF CST CLG | PERKINSTON | MS |
| 002422 | MISSISSIPPI UNIV FOR WOMEN | COLUMBUS | MS |
| 002423 | MISSISSIPPI STATE UNIVERSITY | MISSISSIPPI STATE | MS |
| 002424 | MISSISSIPPI VALLEY STATE UNIVERSITY | ITTA BENA | MS |
| 002426 | NORTHEAST MS CMNTY COLLEGE | BOONEVILLE | MS |
| 002427 | NORTHWEST MISSISSIPPI COMMUNITY CLG | SENATOBIA | MS |
| 002430 | PEARL RIVER COMMUNITY COLLEGE | POPLARVILLE | MS |
| 002433 | RUST COLLEGE | HOLLY SPRINGS | MS |
| 002436 | SOUTHWEST MISSISSIPPI CMNTY CLG | SUMMIT | MS |
| 002439 | TOUGALOO COLLEGE | TOUGALOO | MS |
| 002440 | UNIVERSITY OF MISSISSIPPI | UNIVERSITY | MS |
| 002441 | UNIVERSITY OF SOUTHERN MISSISSIPPI | HATTIESBURG | MS |
| 002447 | WILLIAM CAREY UNIVERSITY | HATTIESBURG | MS |
| 002449 | AVILA UNIVERSITY | KANSAS CITY | MO |
| 002450 | CALVARY UNIVERSITY | KANSAS CITY | MO |
| 002453 | CENTRAL METHODIST UNIVERSITY | FAYETTE | MO |
| 002454 | UNIVERSITY OF CENTRAL MISSOURI | WARRENSBURG | MO |
| 002456 | COLUMBIA COLLEGE | COLUMBIA | MO |
| 002458 | COTTEY COLLEGE | NEVADA | MO |
| 002459 | CROWDER COLLEGE | NEOSHO | MO |
| 002460 | CULVER STOCKTON COLLEGE | CANTON | MO |
| 002461 | DRURY UNIVERSITY | SPRINGFIELD | MO |
| 002463 | EVANGEL UNIVERSITY | SPRINGFIELD | MO |
| 002464 | FONTBONNE UNIVERSITY | ST LOUIS | MO |
| 002466 | HARRIS - STOWE STATE UNIVERSITY | SAINT LOUIS | MO |
| 002467 | CONCEPTION SEMINARY COLLEGE | CONCEPTION | MO |
| 002468 | JEFFERSON COLLEGE | HILLSBORO | MO |
| 002469 | ST LOUIS COMMUNITY COLLEGE | ST LOUIS | MO |
| 002473 | KANSAS CITY ART INSTITUTE | KANSAS CITY | MO |
| 002476 | KENRICK-GLENNON SEMINARY | ST LOUIS | MO |
| 002479 | LINCOLN UNIVERSITY | JEFFERSON CITY | MO |
| 002480 | LINDENWOOD UNIVERSITY | ST CHARLES | MO |
| 002482 | MARYVILLE UNIVERSITY | ST LOUIS | MO |
| 002484 | METROPOLITAN COMMUNITY COLLEGE | KANSAS CITY | MO |
| 002485 | MIDWESTERN BAPTIST THEOL SEMINARY | KANSAS CITY | MO |
| 002486 | MINERAL AREA COLLEGE | PARK HILLS | MO |
| 002488 | MISSOURI SOUTHERN STATE UNIVERSITY | JOPLIN | MO |
| 002489 | MISSOURI VALLEY COLLEGE | MARSHALL | MO |
| 002490 | MISSOURI WESTERN STATE UNIVERSITY | ST JOSEPH | MO |
| 002491 | MOBERLY AREA COMMUNITY COLLEGE | MOBERLY | MO |
| 002495 | TRUMAN STATE UNIVERSITY | KIRKSVILLE | MO |
| 002496 | NORTHWEST MISSOURI STATE UNIV | MARYVILLE | MO |
| 002498 | PARK UNIVERSITY | PARKVILLE | MO |
| 002499 | ROCKHURST UNIVERSITY | KANSAS CITY | MO |
| 002500 | COLLEGE OF THE OZARKS | POINT LOOKOUT | MO |
| 002501 | SOUTHEAST MISSOURI STATE UNIV | CAPE GIRARDEAU | MO |
| 002502 | SOUTHWEST BAPTIST UNIVERSITY | BOLIVAR | MO |
| 002503 | MISSOURI STATE UNIVERSITY | SPRINGFIELD | MO |
| 002504 | ST LOUIS COLLEGE OF PHARMACY | ST LOUIS | MO |
| 002506 | SAINT LOUIS UNIVERSITY | ST LOUIS | MO |
| 002512 | STEPHENS COLLEGE | COLUMBIA | MO |
| 002514 | NORTH CENTRAL MISSOURI COLLEGE | TRENTON | MO |
| 002516 | UNIVERSITY OF MISSOURI - COLUMBIA | COLUMBIA | MO |
| 002517 | MISSOURI UNIVERSITY OF SCIENCE & TECHNOL | ROLLA | MO |
| 002518 | UNIVERSITY OF MISSOURI-KANSAS CITY | KANSAS CITY | MO |
| 002519 | UNIVERSITY OF MISSOURI-ST LOUIS | ST LOUIS | MO |
| 002520 | WASHINGTON UNIVERSITY | ST LOUIS | MO |
| 002521 | WEBSTER UNIVERSITY | ST LOUIS | MO |
| 002523 | WESTMINSTER COLLEGE | FULTON | MO |
| 002524 | WILLIAM JEWELL COLLEGE | LIBERTY | MO |
| 002525 | WILLIAM WOODS UNIVERSITY | FULTON | MO |
| 002526 | CARROLL COLLEGE | HELENA | MT |
| 002527 | UNIVERSITY OF PROVIDENCE | GREAT FALLS | MT |
| 002528 | MILES COMMUNITY COLLEGE | MILES CITY | MT |
| 002529 | DAWSON COMMUNITY COLLEGE | GLENDIVE | MT |
| 002530 | MONTANA STATE UNIVERSITY - BILLINGS | BILLINGS | MT |
| 002531 | MONTANA TECH OF THE UNIV OF MONTANA | BUTTE | MT |
| 002532 | MONTANA STATE UNIVERSITY BOZEMAN | BOZEMAN | MT |
| 002533 | MONTANA STATE UNIVERSITY-NORTHERN | HAVRE | MT |
| 002534 | ROCKY MOUNTAIN COLLEGE | BILLINGS | MT |
| 002536 | UNIVERSITY OF MONTANA | MISSOULA | MT |
| 002537 | UNIVERSITY OF MONTANA WESTERN (THE) | DILLON | MT |
| 002538 | BELLEVUE UNIVERSITY | BELLEVUE | NE |
| 002539 | CHADRON STATE COLLEGE | CHADRON | NE |
| 002540 | COLLEGE OF ST MARY | OMAHA | NE |
| 002541 | CONCORDIA UNIVERSITY | SEWARD | NE |
| 002542 | CREIGHTON UNIVERSITY | OMAHA | NE |
| 002544 | DOANE UNIVERSITY | CRETE | NE |
| 002548 | HASTINGS COLLEGE | HASTINGS | NE |
| 002551 | UNIVERSITY OF NEBRASKA AT KEARNEY | KEARNEY | NE |
| 002553 | MIDLAND UNIVERSITY | FREMONT | NE |
| 002554 | UNIVERSITY OF NEBRASKA-OMAHA | OMAHA | NE |
| 002555 | NEBRASKA WESLEYAN UNIVERSITY | LINCOLN | NE |
| 002556 | NORTHEAST COMMUNITY COLLEGE | NORFOLK | NE |
| 002557 | MID-PLAINS COMM. COLLEGE-ALL CAMPUSES | NORTH PLATTE | NE |
| 002559 | PERU STATE COLLEGE | PERU | NE |
| 002560 | WESTERN NEBRASKA COMMUNITY COLLEGE | SCOTTSBLUFF | NE |
| 002563 | UNION COLLEGE | LINCOLN | NE |
| 002565 | UNIVERSITY OF NEBRASKA-LINCOLN | LINCOLN | NE |
| 002566 | WAYNE STATE COLLEGE | WAYNE | NE |
| 002567 | YORK COLLEGE | YORK | NE |
| 002568 | UNIVERSITY OF NEVADA RENO | RENO | NV |
| 002569 | UNIVERSITY OF NEVADA-LAS VEGAS | LAS VEGAS | NV |
| 002572 | COLBY-SAWYER COLLEGE | NEW LONDON | NH |
| 002573 | DARTMOUTH COLLEGE | HANOVER | NH |
| 002575 | FRANKLIN PIERCE UNIVERSITY | RINDGE | NH |
| 002579 | NEW ENGLAND COLLEGE | HENNIKER | NH |
| 002580 | SOUTHERN NEW HAMPSHIRE UNIVERSITY | MANCHESTER | NH |
| 002581 | NHTI - CONCORD'S COMMUNITY COLLEGE | CONCORD | NH |
| 002582 | MANCHESTER COMMUNITY COLLEGE | MANCHESTER | NH |
| 002583 | GREAT BAY COMMUNITY COLLEGE | PORTSMOUTH | NH |
| 002586 | RIVIER UNIVERSITY | NASHUA | NH |
| 002587 | SAINT ANSELM COLLEGE | MANCHESTER | NH |
| 002589 | UNIVERSITY OF NEW HAMPSHIRE | DURHAM | NH |
| 002590 | KEENE STATE COLLEGE | KEENE | NH |
| 002591 | PLYMOUTH STATE UNIVERSITY | PLYMOUTH | NH |
| 002596 | ATLANTIC COMMUNITY COLLEGE | MAYS LANDING | NJ |
| 002597 | BLOOMFIELD COLLEGE | BLOOMFIELD | NJ |
| 002598 | CALDWELL UNIVERSITY | CALDWELL | NJ |
| 002599 | CENTENARY UNIVERSITY | HACKETTSTOWN | NJ |
| 002600 | COLLEGE OF SAINT ELIZABETH | MORRISTOWN | NJ |
| 002603 | DREW UNIVERSITY | MADISON | NJ |
| 002604 | FAIRLEIGH DICKINSON UNIVERSITY | MADISON | NJ |
| 002605 | FAIRLEIGH DICKINSON UNIV-ED WMS CLG | HACKENSACK | NJ |
| 002607 | FAIRLEIGH DICKINSON UNIV-TEANECK | TEANECK | NJ |
| 002608 | GEORGIAN COURT UNIVERSITY | LAKEWOOD | NJ |
| 002609 | ROWAN UNIVERSITY | GLASSBORO | NJ |
| 002610 | FELICIAN COLLEGE | LODI | NJ |
| 002613 | NEW JERSEY CITY UNIVERSITY | JERSEY CITY | NJ |
| 002615 | MIDDLESEX COUNTY COLLEGE | EDISON | NJ |
| 002616 | MONMOUTH UNIVERSITY | WEST LONG BRANCH | NJ |
| 002617 | MONTCLAIR STATE UNIVERSITY | MONTCLAIR | NJ |
| 002621 | NEW JERSEY INST OF TECHNOLOGY | NEWARK | NJ |
| 002622 | KEAN UNIVERSITY | UNION | NJ |
| 002624 | OCEAN COUNTY COLLEGE | TOMS RIVER | NJ |
| 002625 | WILLIAM PATERSON UNIVERSITY | WAYNE | NJ |
| 002627 | PRINCETON UNIVERSITY | PRINCETON | NJ |
| 002628 | RIDER UNIVERSITY | LAWRENCEVILLE | NJ |
| 002629 | RUTGERS, THE STATE UNIVERSITY OF NJ | NEW BRUNS-NEWARK-CAMDEN | NJ |
| 002632 | SETON HALL UNIVERSITY | SOUTH ORANGE | NJ |
| 002638 | SAINT PETER'S UNIVERSITY | JERSEY CITY | NJ |
| 002639 | STEVENS INSTITUTE OF TECHNOLOGY | HOBOKEN | NJ |
| 002641 | MERCER COUNTY COMMUNITY COLLEGE | TRENTON | NJ |
| 002642 | COLLEGE OF NEW JERSEY (THE) | EWING | NJ |
| 002643 | UNION COUNTY COLLEGE | CRANFORD | NJ |
| 002649 | SANTA FE UNIVERSITY OF ART AND DESIGN | SANTA FE | NM |
| 002651 | EASTERN NEW MEXICO UNIV PORTALES | PORTALES | NM |
| 002653 | NEW MEXICO HIGHLANDS UNIVERSITY | LAS VEGAS | NM |
| 002654 | NEW MEXICO INST OF MINING & TECH | SOCORRO | NM |
| 002655 | NEW MEXICO JUNIOR COLLEGE | HOBBS | NM |
| 002656 | NEW MEXICO MILITARY INSTITUTE | ROSWELL | NM |
| 002657 | NEW MEXICO STATE UNIVERSITY | LAS CRUCES | NM |
| 002658 | NEW MEXICO STATE UNIV-ALAMOGORDO | ALAMOGORDO | NM |
| 002659 | NEW MEXICO STATE UNIV-CARLSBAD | CARLSBAD | NM |
| 002660 | SAN JUAN COLLEGE | FARMINGTON | NM |
| 002661 | EASTERN NEW MEXICO UNIV-ROSWELL CAM | ROSWELL | NM |
| 002663 | THE UNIVERSITY OF NEW MEXICO | ALBUQUERQUE | NM |
| 002664 | WESTERN NEW MEXICO UNIVERSITY | SILVER CITY | NM |
| 002665 | VAUGHN COLLEGE OF AERONAUTICS AND TECHNO | EAST ELMHURST | NY |
| 002666 | ADELPHI UNIVERSITY | GARDEN CITY | NY |
| 002668 | ALFRED UNIVERSITY | ALFRED | NY |
| 002670 | CLARKS SUMMIT UNIVERSITY | SOUTH ABINGTON TWP. | PA |
| 002671 | BARD COLLEGE | ANNANDALE-ON-HUDSON | NY |
| 002678 | BRYANT & STRATTON COLLEGE | BUFFALO | NY |
| 002681 | CANISIUS COLLEGE | BUFFALO | NY |
| 002685 | CAZENOVIA COLLEGE | CAZENOVIA | NY |
| 002686 | CITY UNIV OF NEW YORK-CENTRAL | NEW YORK | NY |
| 002687 | CUNY-BROOKLYN COLLEGE | BROOKLYN | NY |
| 002688 | CITY COLLEGE-CUNY | NEW YORK | NY |
| 002689 | CUNY-HUNTER COLLEGE | NEW YORK | NY |
| 002690 | QUEENS COLLEGE-CUNY | FLUSHING | NY |
| 002691 | CUNY- BOROUGH OF MANHATTAN CMTY CLG | NEW YORK | NY |
| 002692 | CUNY BRONX COMMUNITY COLLEGE | BRONX | NY |
| 002693 | CUNY-JOHN JAY CLG CRIMINAL JUSTICE | NEW YORK | NY |
| 002694 | KINGSBOROUGH COMMUNITY COLLEGE | BROOKLYN | NY |
| 002696 | NY CITY COLLEGE OF TECHNOLOGY-CUNY | BROOKLYN | NY |
| 002697 | QUEENSBOROUGH COMMUNITY COLLEGE | BAYSIDE | NY |
| 002698 | CUNY THE COLLEGE OF STATEN ISLAND | STATEN ISLAND | NY |
| 002699 | CLARKSON UNIVERSITY | POTSDAM | NY |
| 002701 | COLGATE UNIVERSITY | HAMILTON | NY |
| 002703 | COLLEGE OF MOUNT SAINT VINCENT | RIVERDALE | NY |
| 002704 | COLLEGE OF NEW ROCHELLE (THE) | NEW ROCHELLE | NY |
| 002705 | COLLEGE OF SAINT ROSE | ALBANY | NY |
| 002707 | COLUMBIA UNIVERSITY IN THE CITY OF NEW Y | NEW YORK | NY |
| 002708 | BARNARD COLLEGE-COLUMBIA UNIV | NEW YORK | NY |
| 002709 | CONCORDIA COLLEGE | BRONXVILLE | NY |
| 002710 | COOPER UNION | NEW YORK | NY |
| 002711 | CORNELL UNIVERSITY | ITHACA | NY |
| 002712 | D'YOUVILLE COLLEGE | BUFFALO | NY |
| 002713 | DOMINICAN COLLEGE | ORANGEBURG | NY |
| 002718 | ELMIRA COLLEGE | ELMIRA | NY |
| 002722 | FORDHAM UNIVERSITY | BRONX | NY |
| 002727 | PACE UNIVERSITY - WHITE PLAINS | WHITE PLAINS | NY |
| 002728 | HAMILTON COLLEGE | CLINTON | NY |
| 002729 | HARTWICK COLLEGE | ONEONTA | NY |
| 002731 | HOBART & WILLIAM SMITH COLLEGES | GENEVA | NY |
| 002732 | HOFSTRA UNIVERSITY | HEMPSTEAD | NY |
| 002734 | HOUGHTON COLLEGE | HOUGHTON | NY |
| 002735 | HILBERT COLLEGE | HAMBURG | NY |
| 002737 | IONA COLLEGE | NEW ROCHELLE | NY |
| 002739 | ITHACA COLLEGE | ITHACA | NY |
| 002740 | JEWISH THEOLOGICAL SEMINARY OF AMER | NEW YORK | NY |
| 002741 | AMERICAN JEWISH UNIVERSITY | BEL AIR | CA |
| 002742 | THE JUILLIARD SCHOOL | NEW YORK | NY |
| 002744 | KEUKA COLLEGE | KEUKA PARK | NY |
| 002748 | LEMOYNE COLLEGE | SYRACUSE | NY |
| 002751 | LONG ISLAND UNIVERSITY | BROOKVILLE | NY |
| 002758 | MANHATTAN COLLEGE | RIVERDALE | NY |
| 002759 | MANHATTAN SCHOOL OF MUSIC | NEW YORK | NY |
| 002760 | MANHATTANVILLE COLLEGE | PURCHASE | NY |
| 002763 | MARIA COLLEGE | ALBANY | NY |
| 002765 | MARIST COLLEGE | POUGHKEEPSIE | NY |
| 002769 | MARYMOUNT MANHATTAN COLLEGE | NEW YORK | NY |
| 002772 | MERCY COLLEGE | DOBBS FERRY | NY |
| 002775 | MOLLOY COLLEGE | ROCKVILLE CENTRE | NY |
| 002777 | MEDAILLE COLLEGE | BUFFALO | NY |
| 002778 | MOUNT SAINT MARY COLLEGE | NEWBURGH | NY |
| 002779 | NAZARETH COLLEGE OF ROCHESTER | ROCHESTER | NY |
| 002780 | THE NEW SCHOOL | NEW YORK | NY |
| 002782 | NEW YORK INSTITUTE OF TECHNOLOGY | OLD WESTBURY | NY |
| 002785 | NEW YORK UNIVERSITY | NEW YORK | NY |
| 002788 | NIAGARA UNIVERSITY | NIAGARA UNIVERSITY | NY |
| 002790 | NYACK COLLEGE | NYACK | NY |
| 002791 | PACE UNIVERSITY - NEW YORK | NEW YORK | NY |
| 002792 | PACE UNIVERSITY-PLEASANTVILLE | PLEASANTVILLE | NY |
| 002795 | PAUL SMITHS CLG OF ARTS & SCIENCES | PAUL SMITHS | NY |
| 002798 | PRATT INSTITUTE | BROOKLYN | NY |
| 002803 | RENSSELAER POLYTECHNIC INSTITUTE | TROY | NY |
| 002805 | ROBERTS WESLEYAN COLLEGE | ROCHESTER | NY |
| 002806 | ROCHESTER INSTITUTE OF TECHNOLOGY | ROCHESTER | NY |
| 002808 | DAEMEN COLLEGE | AMHERST | NY |
| 002810 | THE SAGE COLLEGES | TROY | NY |
| 002812 | TROCAIRE COLLEGE | BUFFALO | NY |
| 002813 | SARAH LAWRENCE COLLEGE | BRONXVILLE | NY |
| 002814 | SKIDMORE COLLEGE | SARATOGA SPRINGS | NY |
| 002815 | ST BERNARDS SCH THEOLOGY & MINISTRY | ROCHESTER | NY |
| 002816 | SIENA COLLEGE | LOUDONVILLE | NY |
| 002817 | ST BONAVENTURE UNIVERSITY | SAINT BONAVENTURE | NY |
| 002820 | ST FRANCIS COLLEGE | BROOKLYN | NY |
| 002821 | ST JOHN FISHER COLLEGE | ROCHESTER | NY |
| 002823 | ST JOHN'S UNIVERSITY | JAMAICA | NY |
| 002825 | ST JOSEPH'S COLLEGE | BROOKLYN | NY |
| 002829 | ST LAWRENCE UNIVERSITY | CANTON | NY |
| 002832 | ST THOMAS AQUINAS COLLEGE | SPARKILL | NY |
| 002835 | SUNY AT ALBANY | ALBANY | NY |
| 002836 | BINGHAMTON UNIVERSITY (SUNY) | BINGHAMTON | NY |
| 002837 | SUNY AT BUFFALO | BUFFALO | NY |
| 002838 | SUNY AT STONY BROOK | STONY BROOK | NY |
| 002839 | SUNY-DOWNSTATE MEDICAL CENTER | BROOKLYN | NY |
| 002840 | SUNY UPSTATE MEDICAL UNIVERSITY | SYRACUSE | NY |
| 002841 | STATE UNIVERSITY OF NY COLL AT BROCKPORT | BROCKPORT | NY |
| 002842 | BUFFALO STATE COLLEGE - SUNY | BUFFALO | NY |
| 002843 | SUNY COLLEGE-CORTLAND | CORTLAND | NY |
| 002844 | SUNY AT FREDONIA | FREDONIA | NY |
| 002845 | SUNY GENESEO | GENESEO | NY |
| 002846 | SUNY COLLEGE-NEW PALTZ | NEW PALTZ | NY |
| 002847 | SUNY COLLEGE-ONEONTA | ONEONTA | NY |
| 002848 | SUNY OSWEGO | OSWEGO | NY |
| 002849 | SUNY COLLEGE AT PLATTSBURGH | PLATTSBURGH | NY |
| 002850 | SUNY COLLEGE-POTSDAM | POTSDAM | NY |
| 002851 | SUNY COLLEGE OF ENVIRONMENT SCIENCE AND | SYRACUSE | NY |
| 002853 | SUNY MARITIME COLLEGE | THROGGS NECK | NY |
| 002854 | SUNY COLLEGE OF TECHNOLOGY-ALFRED | ALFRED | NY |
| 002855 | SUNY CANTON COLG OF TECHNOLOGY | CANTON | NY |
| 002856 | SUNY AG & TECH COLLEGE-COBLESKILL | COBLESKILL | NY |
| 002857 | SUNY DELHI | DELHI | NY |
| 002858 | SUNY FARMINGDALE | FARMINGDALE | NY |
| 002859 | SUNY COLLEGE OF AG & TECH AT MORRISVILLE | MORRISVILLE | NY |
| 002860 | ADIRONDACK COMMUNITY COLLEGE | QUEENSBURY | NY |
| 002861 | CAYUGA COMMUNITY COLLEGE | AUBURN | NY |
| 002862 | SUNY BROOME COMMUNITY COLLEGE | BINGHAMTON | NY |
| 002863 | CORNING COMMUNITY COLLEGE | CORNING | NY |
| 002864 | DUTCHESS COMMUNITY COLLEGE | POUGHKEEPSIE | NY |
| 002866 | FASHION INSTITUTE OF TECHNOLOGY | NEW YORK | NY |
| 002867 | SUNY FULTON MONTGOMERY COMM CLG | JOHNSTOWN | NY |
| 002868 | HUDSON VALLEY COMMUNITY COLLEGE | TROY | NY |
| 002869 | JAMESTOWN COMMUNITY COLLEGE | JAMESTOWN | NY |
| 002870 | JEFFERSON COMMUNITY COLLEGE | WATERTOWN | NY |
| 002871 | SUNY, MOHAWK VALLEY COMMUNITY CLG | UTICA | NY |
| 002872 | MONROE COMMUNITY COLLEGE | ROCHESTER | NY |
| 002873 | NASSAU COMMUNITY COLLEGE | GARDEN CITY | NY |
| 002874 | NIAGARA COUNTY COMMUNITY COLLEGE | SANBORN | NY |
| 002875 | ONONDAGA COMMUNITY COLLEGE | SYRACUSE | NY |
| 002876 | ORANGE COUNTY COMMUNITY COLLEGE | MIDDLETOWN | NY |
| 002877 | ROCKLAND COMMUNITY COLLEGE | SUFFERN | NY |
| 002878 | SUFFOLK COMMUNITY COLLEGE | SELDEN | NY |
| 002879 | SULLIVAN COUNTY COMMUNITY COLLEGE | LOCH SHELDRAKE | NY |
| 002880 | ULSTER COUNTY COMMUNITY COLLEGE | STONE RIDGE | NY |
| 002881 | SUNY WESTCHESTER COMMUNITY COLLEGE | VALHALLA | NY |
| 002882 | SYRACUSE UNIVERSITY | SYRACUSE | NY |
| 002883 | UTICA COLLEGE- UTICA | UTICA | NY |
| 002885 | ALBANY COLLEGE OF PHARMACY AND HEALTH SC | ALBANY | NY |
| 002889 | UNION COLLEGE | SCHENECTADY | NY |
| 002892 | UNITED STATES MERCHANT MARINE ACADEMY | KINGS POINT | NY |
| 002894 | UNIVERSITY OF ROCHESTER | ROCHESTER | NY |
| 002895 | VASSAR COLLEGE | POUGHKEEPSIE | NY |
| 002896 | VILLA MARIA COLLEGE-BUFFALO | BUFFALO | NY |
| 002899 | WAGNER COLLEGE | STATEN ISLAND | NY |
| 002900 | WEBB INSTITUTE | GLEN COVE | NY |
| 002901 | WELLS COLLEGE | AURORA | NY |
| 002903 | YESHIVA UNIVERSITY | NEW YORK | NY |
| 002905 | NORTH CAROLINA A&T STATE UNIV | GREENSBORO | NC |
| 002906 | APPALACHIAN STATE UNIVERSITY | BOONE | NC |
| 002907 | UNIVERSITY OF NC ASHEVILLE | ASHEVILLE | NC |
| 002908 | BARTON COLLEGE | WILSON | NC |
| 002910 | BELMONT ABBEY COLLEGE | BELMONT | NC |
| 002911 | BENNETT COLLEGE | GREENSBORO | NC |
| 002912 | BREVARD COLLEGE | BREVARD | NC |
| 002913 | CAMPBELL UNIVERSITY | BUIES CREEK | NC |
| 002914 | CATAWBA COLLEGE | SALISBURY | NC |
| 002915 | CENTRAL PIEDMONT COMMUNITY COLLEGE | CHARLOTTE | NC |
| 002916 | CHOWAN UNIVERSITY | MURFREESBORO | NC |
| 002917 | COLLEGE OF THE ALBEMARLE | ELIZABETH CITY | NC |
| 002918 | DAVIDSON COLLEGE | DAVIDSON | NC |
| 002919 | DAVIDSON COUNTY COMMUNITY COLLEGE | LEXINGTON | NC |
| 002920 | DUKE UNIVERSITY | DURHAM | NC |
| 002923 | EAST CAROLINA UNIVERSITY | GREENVILLE | NC |
| 002926 | ELIZABETH CITY STATE UNIVERSITY | ELIZABETH CITY | NC |
| 002927 | ELON UNIVERSITY | ELON | NC |
| 002928 | FAYETTEVILLE STATE UNIVERSITY | FAYETTEVILLE | NC |
| 002929 | GARDNER-WEBB UNIVERSITY | BOILING SPRINGS | NC |
| 002930 | GREENSBORO COLLEGE | GREENSBORO | NC |
| 002931 | GUILFORD COLLEGE | GREENSBORO | NC |
| 002933 | HIGH POINT UNIVERSITY | HIGH POINT | NC |
| 002934 | ISOTHERMAL COMMUNITY COLLEGE | SPINDALE | NC |
| 002936 | JOHNSON C SMITH UNIVERSITY | CHARLOTTE | NC |
| 002937 | KING'S COLLEGE | CHARLOTTE | NC |
| 002939 | LEES MCRAE COLLEGE | BANNER ELK | NC |
| 002940 | LENOIR COMMUNITY COLLEGE | KINSTON | NC |
| 002941 | LENOIR-RHYNE UNIVERSITY | HICKORY | NC |
| 002942 | LIVINGSTONE COLLEGE | SALISBURY | NC |
| 002943 | LOUISBURG COLLEGE | LOUISBURG | NC |
| 002944 | MARS HILL UNIVERSITY | MARS HILL | NC |
| 002945 | MEREDITH COLLEGE | RALEIGH | NC |
| 002946 | METHODIST UNIVERSITY | FAYETTEVILLE | NC |
| 002947 | MITCHELL COMMUNITY COLLEGE | STATESVILLE | NC |
| 002948 | MONTREAT COLLEGE | MONTREAT | NC |
| 002949 | UNIVERSITY OF MOUNT OLIVE | MOUNT OLIVE | NC |
| 002950 | NORTH CAROLINA CENTRAL UNIVERSITY | DURHAM | NC |
| 002951 | NORTH CAROLINA WESLEYAN COLLEGE | ROCKY MOUNT | NC |
| 002953 | WILLIAM PEACE UNIVERSITY | RALEIGH | NC |
| 002954 | UNIV OF NORTH CAROLINA AT PEMBROKE | PEMBROKE | NC |
| 002955 | PFEIFFER UNIVERSITY | MISENHEIMER | NC |
| 002956 | PIEDMONT INTERNATIONAL UNIVERSITY | WINSTON SALEM | NC |
| 002957 | QUEENS UNIVERSITY OF CHARLOTTE | CHARLOTTE | NC |
| 002958 | ROCKINGHAM COMMUNITY COLLEGE | WENTWORTH | NC |
| 002960 | SALEM COLLEGE | WINSTON-SALEM | NC |
| 002961 | SANDHILLS COMMUNITY COLLEGE | PINEHURST | NC |
| 002962 | SHAW UNIVERSITY | RALEIGH | NC |
| 002964 | SOUTHEASTERN COMMUNITY COLLEGE | WHITEVILLE | NC |
| 002968 | ST AUGUSTINES COLLEGE | RALEIGH | NC |
| 002970 | SURRY COMMUNITY COLLEGE | DOBSON | NC |
| 002972 | NORTH CAROLINA STATE UNIV-RALEIGH | RALEIGH | NC |
| 002973 | GASTON COLLEGE | DALLAS | NC |
| 002974 | UNIVERSITY OF N C-CHAPEL HILL | CHAPEL HILL | NC |
| 002975 | UNIVERSITY OF NC AT CHARLOTTE | CHARLOTTE | NC |
| 002976 | UNIVERSITY OF N C - GREENSBORO | GREENSBORO | NC |
| 002978 | WAKE FOREST UNIV - UNDERGRADUATE | WINSTON-SALEM | NC |
| 002979 | WARREN WILSON COLLEGE | ASHEVILLE | NC |
| 002981 | WESTERN CAROLINA UNIVERSITY | CULLOWHEE | NC |
| 002982 | WESTERN PIEDMONT COMMUNITY COLLEGE | MORGANTON | NC |
| 002983 | WILKES COMMUNITY COLLEGE | WILKESBORO | NC |
| 002984 | UNIVERSITY OF N C-WILMINGTON | WILMINGTON | NC |
| 002985 | WINGATE UNIVERSITY | WINGATE | NC |
| 002986 | WINSTON-SALEM STATE UNIVERSITY | WINSTON-SALEM | NC |
| 002988 | BISMARCK STATE COLLEGE | BISMARCK | ND |
| 002989 | DICKINSON STATE UNIVERSITY | DICKINSON | ND |
| 002990 | UNIVERSITY OF JAMESTOWN | JAMESTOWN | ND |
| 002991 | LAKE REGION STATE COLLEGE | DEVILS LAKE | ND |
| 002992 | UNIVERSITY OF MARY | BISMARCK | ND |
| 002993 | MAYVILLE STATE UNIVERSITY | MAYVILLE | ND |
| 002994 | MINOT STATE UNIVERSITY | MINOT | ND |
| 002995 | DAKOTA COLLEGE AT BOTTINEAU | BOTTINEAU | ND |
| 002996 | NORTH DAKOTA STATE CLG OF SCIENCE | WAHPETON | ND |
| 002997 | NORTH DAKOTA STATE UNIV - FARGO | FARGO | ND |
| 003005 | UNIVERSITY OF NORTH DAKOTA | GRAND FORKS | ND |
| 003007 | WILLISTON STATE COLLEGE | WILLISTON | ND |
| 003008 | VALLEY CITY STATE UNIVERSITY | VALLEY CITY | ND |
| 003010 | ANTIOCH UNIVERSITY | YELLOW SPRINGS | OH |
| 003011 | ART ACADEMY OF CINCINNATI | CINCINNATI | OH |
| 003012 | ASHLAND UNIVERSITY | ASHLAND | OH |
| 003013 | ATHENAEUM OF OHIO | CINCINNATI | OH |
| 003014 | BALDWIN-WALLACE COLLEGE | BEREA | OH |
| 003016 | BLUFFTON UNIVERSITY | BLUFFTON | OH |
| 003018 | BOWLING GREEN STATE UNIVERSITY | BOWLING GREEN | OH |
| 003023 | CAPITAL UNIVERSITY | COLUMBUS | OH |
| 003025 | CEDARVILLE UNIVERSITY | CEDARVILLE | OH |
| 003026 | CENTRAL STATE UNIVERSITY | WILBERFORCE | OH |
| 003029 | CINCINNATI CHRISTIAN UNIVERSITY | CINCINNATI | OH |
| 003030 | OHIO CHRISTIAN UNIVERSITY | CIRCLEVILLE | OH |
| 003031 | CLEVELAND INSTITUTE OF MUSIC | CLEVELAND | OH |
| 003032 | CLEVELAND STATE UNIVERSITY | CLEVELAND | OH |
| 003033 | MOUNT ST. JOSEPH UNIVERSITY | CINCINNATI | OH |
| 003035 | OHIO DOMINICAN UNIVERSITY | COLUMBUS | OH |
| 003036 | FRANCISCAN UNIV OF STEUBENVILLE | STEUBENVILLE | OH |
| 003037 | COLLEGE OF WOOSTER | WOOSTER | OH |
| 003039 | COLUMBUS COLLEGE OF ART AND DESIGN | COLUMBUS | OH |
| 003040 | CUYAHOGA COMMUNITY COLLEGE | CLEVELAND | OH |
| 003041 | DEFIANCE COLLEGE, THE | DEFIANCE | OH |
| 003042 | DENISON UNIVERSITY | GRANVILLE | OH |
| 003045 | UNIVERSITY OF FINDLAY | FINDLAY | OH |
| 003046 | FRANKLIN UNIVERSITY | COLUMBUS | OH |
| 003048 | HEIDELBERG UNIVERSITY | TIFFIN | OH |
| 003049 | HIRAM COLLEGE | HIRAM | OH |
| 003050 | JOHN CARROLL UNIVERSITY | UNIVERSITY HEIGHTS | OH |
| 003051 | KENT STATE UNIVERSITY | KENT | OH |
| 003052 | KENT STATE UNIVERSITY - ASHTABULA CAMPUS | ASHTABULA | OH |
| 003054 | KENT STATE UNIVERSITY - STARK CAMPUS | CANTON | OH |
| 003056 | KENT STATE UNIVERSITY - EAST LIVERPOOL C | EAST LIVERPOOL | OH |
| 003059 | KENT STATE UNIVERSITY - GEAUGA CAMPUS | BURTON | OH |
| 003061 | KENT STATE UNIVERSITY - SALEM CAMPUS | SALEM | OH |
| 003062 | KENT STATE UNIVERSITY - TUSCARAWAS CAMPU | NEW PHILADELPHIA | OH |
| 003064 | KENT STATE UNIVERSITY - TRUMBULL CAMPUS | WARREN | OH |
| 003065 | KENYON COLLEGE | GAMBIER | OH |
| 003066 | LAKE ERIE COLLEGE | PAINESVILLE | OH |
| 003068 | LORAIN COUNTY COMMUNITY COLLEGE | ELYRIA | OH |
| 003069 | LOURDES COLLEGE | SYLVANIA | OH |
| 003072 | MALONE UNIVERSITY | CANTON | OH |
| 003073 | MARIETTA COLLEGE | MARIETTA | OH |
| 003077 | MIAMI UNIVERSITY | OXFORD | OH |
| 003078 | WRIGHT STATE UNIVERSITY | DAYTON | OH |
| 003083 | UNIVERSITY OF MOUNT UNION | ALLIANCE | OH |
| 003084 | MUSKINGUM UNIVERSITY | NEW CONCORD | OH |
| 003085 | NOTRE DAME COLLEGE OF OHIO | CLEVELAND | OH |
| 003086 | OBERLIN COLLEGE | OBERLIN | OH |
| 003089 | OHIO NORTHERN UNIVERSITY | ADA | OH |
| 003090 | OHIO STATE UNIVERSITY-ALL CAMPUSES | COLUMBUS | OH |
| 003100 | OHIO UNIVERSITY | ATHENS | OH |
| 003101 | OHIO UNIVERSITY, EASTERN CAMPUS | ST. CLAIRSVILLE | OH |
| 003102 | OHIO UNIVERSITY, CHILLICOTHE CAMPUS | CHILLICOTHE | OH |
| 003103 | OHIO UNIVERSITY, SOUTHERN CAMPUS | IRONTON | OH |
| 003104 | OHIO UNIVERSITY, LANCASTER CAMPUS | LANCASTER | OH |
| 003108 | OHIO UNIVERSITY, ZANESVILLE CAMPUS | ZANESVILLE | OH |
| 003109 | OHIO WESLEYAN UNIVERSITY | DELAWARE | OH |
| 003110 | OTTERBEIN UNIVERSITY | WESTERVILLE | OH |
| 003113 | PONTIFICAL COLLEGE JOSEPHINUM | COLUMBUS | OH |
| 003114 | FIRELANDS REGIONAL MEDICAL CENTER - SOUT | SANDUSKY | OH |
| 003115 | RABBINICAL COLLEGE OF TELSHE | WICKLIFFE | OH |
| 003116 | UNIV OF RIO GRANDE | RIO GRANDE | OH |
| 003119 | SINCLAIR COMMUNITY COLLEGE | DAYTON | OH |
| 003121 | TIFFIN UNIVERSITY | TIFFIN | OH |
| 003123 | UNIVERSITY OF AKRON | AKRON | OH |
| 003125 | UNIVERSITY OF CINCINNATI | CINCINNATI | OH |
| 003127 | UNIVERSITY OF DAYTON | DAYTON | OH |
| 003131 | UNIVERSITY OF TOLEDO | TOLEDO | OH |
| 003133 | URBANA UNIVERSITY | URBANA | OH |
| 003134 | URSULINE COLLEGE | PEPPER PIKE | OH |
| 003135 | WALSH UNIVERSITY | NORTH CANTON | OH |
| 003137 | CASE WESTERN RESERVE UNIV | CLEVELAND | OH |
| 003141 | WILBERFORCE UNIVERSITY | WILBERFORCE | OH |
| 003142 | WILMINGTON COLLEGE | WILMINGTON | OH |
| 003143 | WITTENBERG UNIVERSITY | SPRINGFIELD | OH |
| 003144 | XAVIER UNIVERSITY | CINCINNATI | OH |
| 003145 | YOUNGSTOWN STATE UNIVERSITY | YOUNGSTOWN | OH |
| 003146 | WESTERN OKLAHOMA STATE COLLEGE | ALTUS | OK |
| 003147 | BACONE COLLEGE | MUSKOGEE | OK |
| 003149 | SOUTHERN NAZARENE UNIVERSITY | BETHANY | OK |
| 003150 | CAMERON UNIVERSITY | LAWTON | OK |
| 003151 | OKLAHOMA WESLEYAN UNIVERSITY | BARTLESVILLE | OK |
| 003152 | UNIV OF CENTRAL OKLAHOMA | EDMOND | OK |
| 003153 | CONNORS STATE COLLEGE | WARNER | OK |
| 003154 | EAST CENTRAL UNIVERSITY | ADA | OK |
| 003155 | EASTERN OKLAHOMA STATE COLLEGE | WILBURTON | OK |
| 003156 | REDLANDS COMMUNITY COLLEGE | EL RENO | OK |
| 003157 | LANGSTON UNIVERSITY | LANGSTON | OK |
| 003158 | MURRAY STATE COLLEGE | TISHOMINGO | OK |
| 003160 | NORTHEASTERN OKLAHOMA A & M COLLEGE | MIAMI | OK |
| 003161 | NORTHEASTERN STATE UNIVERSITY | TAHLEQUAH | OK |
| 003162 | NORTHERN OKLAHOMA COLLEGE | TONKAWA | OK |
| 003163 | NORTHWESTERN OKLAHOMA STATE UNIV | ALVA | OK |
| 003164 | OKLAHOMA BAPTIST UNIVERSITY | SHAWNEE | OK |
| 003165 | OKLAHOMA CHRISTIAN UNIVERSITY | OKLAHOMA CITY | OK |
| 003166 | OKLAHOMA CITY UNIVERSITY | OKLAHOMA CITY | OK |
| 003167 | UNIV OF SCIENCE & ARTS OF OKLAHOMA | CHICKASHA | OK |
| 003168 | ROGERS STATE UNIVERSITY | CLAREMORE | OK |
| 003170 | OKLAHOMA STATE UNIVERSITY | STILLWATER | OK |
| 003172 | OKLAHOMA STATE UNIVERSITY-OKMULGEE | OKMULGEE | OK |
| 003174 | OKLAHOMA PANHANDLE STATE UNIVERSITY | GOODWELL | OK |
| 003176 | CARL ALBERT STATE COLLEGE | POTEAU | OK |
| 003178 | SEMINOLE STATE COLLEGE | SEMINOLE | OK |
| 003179 | SOUTHEASTERN OKLAHOMA STATE UNIV | DURANT | OK |
| 003180 | SOUTHWESTERN CHRISTIAN UNIVERSITY | BETHANY | OK |
| 003181 | SOUTHWESTERN OKLAHOMA STATE UNIV | WEATHERFORD | OK |
| 003184 | UNIVERSITY OF OKLAHOMA | NORMAN | OK |
| 003185 | UNIVERSITY OF TULSA | TULSA | OK |
| 003186 | BLUE MOUNTAIN COMMUNITY COLLEGE | PENDLETON | OR |
| 003188 | CENTRAL OREGON COMMUNITY COLLEGE | BEND | OR |
| 003189 | CLATSOP COMMUNITY COLLEGE | ASTORIA | OR |
| 003193 | EASTERN OREGON UNIVERSITY | LA GRANDE | OR |
| 003194 | GEORGE FOX UNIVERSITY | NEWBERG | OR |
| 003196 | LANE COMMUNITY COLLEGE | EUGENE | OR |
| 003197 | LEWIS & CLARK COLLEGE | PORTLAND | OR |
| 003198 | LINFIELD COLLEGE | MCMINNVILLE | OR |
| 003203 | MOUNT ANGEL SEMINARY | SAINT BENEDICT | OR |
| 003204 | MOUNT HOOD COMMUNITY COLLEGE | GRESHAM | OR |
| 003206 | MULTNOMAH UNIVERSITY | PORTLAND | OR |
| 003207 | PACIFIC NORTHWEST COLLEGE OF ART | PORTLAND | OR |
| 003208 | NORTHWEST CHRISTIAN UNIVERSITY | EUGENE | OR |
| 003209 | WESTERN OREGON UNIVERSITY | MONMOUTH | OR |
| 003210 | OREGON STATE UNIVERSITY | CORVALLIS | OR |
| 003211 | OREGON INSTITUTE OF TECHNOLOGY | KLAMATH FALLS | OR |
| 003212 | PACIFIC UNIVERSITY | FOREST GROVE | OR |
| 003213 | PORTLAND COMMUNITY COLLEGE | PORTLAND | OR |
| 003216 | PORTLAND STATE UNIVERSITY | PORTLAND | OR |
| 003217 | REED COLLEGE | PORTLAND | OR |
| 003218 | CHEMEKETA COMMUNITY COLLEGE | SALEM | OR |
| 003219 | SOUTHERN OREGON UNIVERSITY | ASHLAND | OR |
| 003220 | SOUTHWESTERN OREGON COMMUNITY CLG | COOS BAY | OR |
| 003221 | TREASURE VALLEY COMMUNITY COLLEGE | ONTARIO | OR |
| 003222 | UMPQUA COMMUNITY COLLEGE | ROSEBURG | OR |
| 003223 | UNIVERSITY OF OREGON | EUGENE | OR |
| 003224 | UNIVERSITY OF PORTLAND | PORTLAND | OR |
| 003225 | WARNER PACIFIC UNIVERSITY | PORTLAND | OR |
| 003227 | WILLAMETTE UNIVERSITY | SALEM | OR |
| 003228 | BRYN ATHYN COLLEGE OF THE NEW CHURCH | BRYN ATHYN | PA |
| 003229 | ALBRIGHT COLLEGE | READING | PA |
| 003230 | ALLEGHENY COLLEGE | MEADVILLE | PA |
| 003231 | COMMUNITY COLLEGE OF ALLEGHENY COUNTY | PITTSBURGH | PA |
| 003233 | ALVERNIA UNIVERSITY | READING | PA |
| 003235 | ARCADIA UNIVERSITY | GLENSIDE | PA |
| 003237 | BRYN MAWR COLLEGE | BRYN MAWR | PA |
| 003238 | BUCKNELL UNIVERSITY | LEWISBURG | PA |
| 003239 | BUCKS COUNTY COMMUNITY COLLEGE | NEWTOWN | PA |
| 003240 | BUTLER COUNTY COMMUNITY COLLEGE | BUTLER | PA |
| 003241 | CABRINI UNIVERSITY | RADNOR | PA |
| 003242 | CARNEGIE MELLON UNIVERSITY | PITTSBURGH | PA |
| 003243 | CEDAR CREST COLLEGE | ALLENTOWN | PA |
| 003244 | CHATHAM UNIVERSITY | PITTSBURGH | PA |
| 003245 | CHESTNUT HILL COLLEGE | PHILADELPHIA | PA |
| 003247 | MISERICORDIA UNIVERSITY | DALLAS | PA |
| 003249 | COMMUNITY COLLEGE OF PHILADELPHIA | PHILADELPHIA | PA |
| 003251 | CURTIS INSTITUTE OF MUSIC | PHILADELPHIA | PA |
| 003252 | DELAWARE VALLEY UNIVERSITY | DOYLESTOWN | PA |
| 003253 | DICKINSON COLLEGE | CARLISLE | PA |
| 003256 | DREXEL UNIVERSITY | PHILADELPHIA | PA |
| 003258 | DUQUESNE UNIVERSITY | PITTSBURGH | PA |
| 003259 | EASTERN UNIVERSITY | ST DAVIDS | PA |
| 003262 | ELIZABETHTOWN COLLEGE | ELIZABETHTOWN | PA |
| 003265 | FRANKLIN & MARSHALL COLLEGE | LANCASTER | PA |
| 003266 | GANNON UNIVERSITY | ERIE | PA |
| 003267 | GENEVA COLLEGE | BEAVER FALLS | PA |
| 003268 | GETTYSBURG COLLEGE | GETTYSBURG | PA |
| 003270 | GWYNEDD MERCY UNIVERSITY | GWYNEDD VALLEY | PA |
| 003272 | HARCUM COLLEGE | BRYN MAWR | PA |
| 003273 | HARRISBURG AREA COMMUNITY COLLEGE | HARRISBURG | PA |
| 003274 | HAVERFORD COLLEGE | HAVERFORD | PA |
| 003275 | HOLY FAMILY UNIVERSITY | PHILADELPHIA | PA |
| 003276 | IMMACULATA UNIVERSITY | IMMACULATA | PA |
| 003277 | INDIANA UNIVERSITY OF PENNSYLVANIA | INDIANA | PA |
| 003279 | JUNIATA COLLEGE | HUNTINGDON | PA |
| 003280 | KEYSTONE COLLEGE | LA PLUME | PA |
| 003282 | KINGS COLLEGE | WILKES-BARRE | PA |
| 003283 | LACKAWANNA COLLEGE | SCRANTON | PA |
| 003284 | LAFAYETTE COLLEGE | EASTON | PA |
| 003285 | LANCASTER BIBLE COLLEGE | LANCASTER | PA |
| 003287 | LASALLE UNIVERSITY | PHILADELPHIA | PA |
| 003288 | LEBANON VALLEY COLLEGE | ANNVILLE | PA |
| 003289 | LEHIGH UNIVERSITY | BETHLEHEM | PA |
| 003290 | LINCOLN UNIVERSITY | LINCOLN UNIVERSITY | PA |
| 003293 | LYCOMING COLLEGE | WILLIAMSPORT | PA |
| 003294 | MANOR COLLEGE | JENKINTOWN | PA |
| 003296 | MARYWOOD UNIVERSITY | SCRANTON | PA |
| 003297 | MERCYHURST UNIVERSITY | ERIE | PA |
| 003298 | MESSIAH COLLEGE | MECHANICSBURG | PA |
| 003300 | MOORE COLLEGE OF ART & DESIGN | PHILADELPHIA | PA |
| 003301 | MORAVIAN COLLEGE | BETHLEHEM | PA |
| 003302 | MOUNT ALOYSIUS COLLEGE | CRESSON | PA |
| 003303 | CARLOW UNIVERSITY | PITTSBURGH | PA |
| 003304 | MUHLENBERG COLLEGE | ALLENTOWN | PA |
| 003306 | UNIVERSITY OF VALLEY FORGE | PHOENIXVILLE | PA |
| 003309 | PEIRCE COLLEGE | PHILADELPHIA | PA |
| 003311 | SALUS UNIVERSITY | ELKINS PARK | PA |
| 003313 | WIDENER UNIVERSITY | CHESTER | PA |
| 003315 | BLOOMSBURG UNIVERSITY OF PA | BLOOMSBURG | PA |
| 003316 | CALIFORNIA UNIV OF PENNSYLVANIA | CALIFORNIA | PA |
| 003317 | CHEYNEY UNIVERSITY OF PENNSYLVANIA | CHEYNEY | PA |
| 003318 | CLARION UNIVERSITY OF PENNSYLVANIA | CLARION | PA |
| 003320 | EAST STROUDSBURG UNIVERSITY | EAST STROUDSBURG | PA |
| 003321 | EDINBORO UNIVERSITY OF PENNSYLVANIA | EDINBORO | PA |
| 003322 | KUTZTOWN UNIVERSITY OF PENNSYLVANIA | KUTZTOWN | PA |
| 003323 | LOCK HAVEN UNIV OF PENNSYLVANIA | LOCK HAVEN | PA |
| 003324 | MANSFIELD UNIVERSITY | MANSFIELD | PA |
| 003325 | MILLERSVILLE UNIVERSITY OF PA | MILLERSVILLE | PA |
| 003326 | SHIPPENSBURG UNIVERSITY | SHIPPENSBURG | PA |
| 003327 | SLIPPERY ROCK UNIVERSITY | SLIPPERY ROCK | PA |
| 003328 | WEST CHESTER UNIVERSITY | WEST CHESTER | PA |
| 003329 | PENNSYLVANIA STATE UNIVERSITY (THE) | UNIVERSITY PARK | PA |
| 003350 | UNIVERSITY OF THE ARTS (THE) | PHILADELPHIA | PA |
| 003351 | CAIRN UNIVERSITY | LANGHORNE | PA |
| 003353 | UNIVERSITY OF THE SCIENCES IN PHILADELPH | PHILADELPHIA | PA |
| 003357 | POINT PARK UNIVERSITY | PITTSBURGH | PA |
| 003359 | ROBERT MORRIS UNIVERSITY | MOON TOWNSHIP | PA |
| 003360 | ROSEMONT COLLEGE | ROSEMONT | PA |
| 003362 | SETON HILL UNIVERSITY | GREENSBURG | PA |
| 003366 | SAINT FRANCIS UNIVERSITY | LORETTO | PA |
| 003367 | SAINT JOSEPH'S UNIVERSITY | PHILADELPHIA | PA |
| 003368 | ST VINCENT COLLEGE | LATROBE | PA |
| 003369 | SUSQUEHANNA UNIVERSITY | SELINSGROVE | PA |
| 003370 | SWARTHMORE COLLEGE | SWARTHMORE | PA |
| 003371 | TEMPLE UNIVERSITY | PHILADELPHIA | PA |
| 003375 | THEOLOGICAL SEMINARY REFORMED EPISCOPAL | BLUE BELL | PA |
| 003376 | THIEL COLLEGE | GREENVILLE | PA |
| 003378 | UNIVERSITY OF PENNSYLVANIA | PHILADELPHIA | PA |
| 003384 | UNIVERSITY OF SCRANTON | SCRANTON | PA |
| 003385 | URSINUS COLLEGE | COLLEGEVILLE | PA |
| 003386 | VALLEY FORGE MILITARY COLLEGE | WAYNE | PA |
| 003388 | VILLANOVA UNIVERSITY | VILLANOVA | PA |
| 003389 | WASHINGTON & JEFFERSON COLLEGE | WASHINGTON | PA |
| 003391 | WAYNESBURG UNIVERSITY | WAYNESBURG | PA |
| 003392 | WESTMINSTER COLLEGE | NEW WILMINGTON | PA |
| 003394 | WILKES UNIVERSITY | WILKES-BARRE | PA |
| 003395 | PENNSYLVANIA COLLEGE OF TECHNOLOGY | WILLIAMSPORT | PA |
| 003396 | WILSON COLLEGE | CHAMBERSBURG | PA |
| 003399 | YORK COLLEGE OF PENNSYLVANIA | YORK | PA |
| 003401 | BROWN UNIVERSITY | PROVIDENCE | RI |
| 003402 | BRYANT UNIVERSITY | SMITHFIELD | RI |
| 003404 | JOHNSON & WALES UNIVERSITY | PROVIDENCE | RI |
| 003406 | PROVIDENCE COLLEGE | PROVIDENCE | RI |
| 003407 | RHODE ISLAND COLLEGE | PROVIDENCE | RI |
| 003409 | RHODE ISLAND SCHOOL OF DESIGN | PROVIDENCE | RI |
| 003410 | ROGER WILLIAMS UNIVERSITY | BRISTOL | RI |
| 003411 | SALVE REGINA UNIVERSITY | NEWPORT | RI |
| 003414 | UNIVERSITY OF RHODE ISLAND | KINGSTON | RI |
| 003417 | ALLEN UNIVERSITY | COLUMBIA | SC |
| 003418 | ANDERSON UNIVERSITY | ANDERSON | SC |
| 003419 | CHARLESTON SOUTHERN UNIVERSITY | CHARLESTON | SC |
| 003420 | BENEDICT COLLEGE | COLUMBIA | SC |
| 003421 | BOB JONES UNIVERSITY | GREENVILLE | SC |
| 003422 | SOUTHERN WESLEYAN UNIVERSITY | CENTRAL | SC |
| 003423 | THE CITADEL | CHARLESTON | SC |
| 003424 | CLAFLIN UNIVERSITY | ORANGEBURG | SC |
| 003425 | CLEMSON UNIVERSITY | CLEMSON | SC |
| 003426 | UNIV OF SC AT SUMTER | SUMTER | SC |
| 003427 | COKER COLLEGE | HARTSVILLE | SC |
| 003428 | COLLEGE OF CHARLESTON | CHARLESTON | SC |
| 003429 | COLUMBIA INTERNATIONAL UNIVERSITY | COLUMBIA | SC |
| 003430 | COLUMBIA COLLEGE | COLUMBIA | SC |
| 003431 | CONVERSE COLLEGE | SPARTANBURG | SC |
| 003432 | ERSKINE COLLEGE | DUE WEST | SC |
| 003434 | FURMAN UNIVERSITY | GREENVILLE | SC |
| 003435 | LANDER UNIVERSITY | GREENWOOD | SC |
| 003436 | LIMESTONE COLLEGE | GAFFNEY | SC |
| 003438 | MEDICAL UNIV OF SOUTH CAROLINA - FA | CHARLESTON | SC |
| 003439 | MORRIS COLLEGE | SUMTER | SC |
| 003440 | NEWBERRY COLLEGE | NEWBERRY | SC |
| 003441 | NORTH GREENVILLE COLLEGE | TIGERVILLE | SC |
| 003445 | PRESBYTERIAN COLLEGE | CLINTON | SC |
| 003446 | SOUTH CAROLINA STATE UNIVERSITY | ORANGEBURG | SC |
| 003447 | SPARTANBURG METHODIST COLLEGE | SPARTANBURG | SC |
| 003448 | UNIVERSITY OF SOUTH CAROLINA | COLUMBIA | SC |
| 003449 | UNIVERSITY OF SOUTH CAROLINA AIKEN | AIKEN | SC |
| 003450 | UNIV OF SC AT BEAUFORT | BEAUFORT | SC |
| 003451 | COASTAL CAROLINA UNIVERSITY | CONWAY | SC |
| 003453 | UNIV OF SC AT LANCASTER | LANCASTER | SC |
| 003454 | UNIV OF SC SYSTEM SALKEHATCHIE | ALLENDALE | SC |
| 003455 | VOORHEES COLLEGE | DENMARK | SC |
| 003456 | WINTHROP UNIVERSITY | ROCK HILL | SC |
| 003457 | WOFFORD COLLEGE | SPARTANBURG | SC |
| 003458 | AUGUSTANA UNIVERSITY | SIOUX FALLS | SD |
| 003459 | BLACK HILLS STATE UNIVERSITY | SPEARFISH | SD |
| 003461 | DAKOTA WESLEYAN UNIVERSITY | MITCHELL | SD |
| 003463 | DAKOTA STATE UNIVERSITY | MADISON | SD |
| 003465 | MOUNT MARTY UNIVERSITY | YANKTON | SD |
| 003466 | NORTHERN STATE UNIVERSITY | ABERDEEN | SD |
| 003467 | PRESENTATION COLLEGE | ABERDEEN | SD |
| 003469 | UNIVERSITY OF SIOUX FALLS | SIOUX FALLS | SD |
| 003470 | SOUTH DAKOTA SCH OF MINES & TECH | RAPID CITY | SD |
| 003471 | SOUTH DAKOTA STATE UNIVERSITY | BROOKINGS | SD |
| 003474 | UNIVERSITY OF SOUTH DAKOTA | VERMILLION | SD |
| 003477 | AQUINAS COLLEGE | NASHVILLE | TN |
| 003478 | AUSTIN PEAY STATE UNIVERSITY | CLARKSVILLE | TN |
| 003479 | BELMONT UNIVERSITY | NASHVILLE | TN |
| 003480 | BETHEL UNIVERSITY | MCKENZIE | TN |
| 003481 | CARSON - NEWMAN UNIVERSITY | JEFFERSON CITY | TN |
| 003482 | CHRISTIAN BROTHERS UNIVERSITY | MEMPHIS | TN |
| 003483 | COLUMBIA STATE COMMUNITY COLLEGE | COLUMBIA | TN |
| 003484 | COVENANT COLLEGE | LOOKOUT MOUNTAIN | GA |
| 003485 | CUMBERLAND UNIVERSITY | LEBANON | TN |
| 003486 | LIPSCOMB UNIVERSITY | NASHVILLE | TN |
| 003487 | EAST TENNESSEE STATE UNIV - MAIN CAMPUS | JOHNSON CITY | TN |
| 003490 | FISK UNIVERSITY | NASHVILLE | TN |
| 003492 | FREED-HARDEMAN UNIVERSITY | HENDERSON | TN |
| 003494 | HIWASSEE COLLEGE | MADISONVILLE | TN |
| 003495 | JOHNSON UNIVERSITY | KNOXVILLE | TN |
| 003496 | KING UNIVERSITY | BRISTOL | TN |
| 003499 | LANE COLLEGE | JACKSON | TN |
| 003500 | LEE UNIVERSITY | CLEVELAND | TN |
| 003501 | LEMOYNE-OWEN COLLEGE | MEMPHIS | TN |
| 003502 | LINCOLN MEMORIAL UNIVERSITY | HARROGATE | TN |
| 003504 | MARTIN METHODIST COLLEGE | PULASKI | TN |
| 003505 | MARYVILLE COLLEGE | MARYVILLE | TN |
| 003509 | UNIVERSITY OF MEMPHIS (THE) | MEMPHIS | TN |
| 003510 | MIDDLE TENNESSEE STATE UNIV | MURFREESBORO | TN |
| 003511 | MILLIGAN COLLEGE | MILLIGAN COLLEGE | TN |
| 003517 | SOUTHERN COLLEGE OF OPTOMETRY | MEMPHIS | TN |
| 003518 | SOUTHERN ADVENTIST UNIVERSITY | COLLEGEDALE | TN |
| 003519 | RHODES COLLEGE | MEMPHIS | TN |
| 003522 | TENNESSEE STATE UNIVERSITY | NASHVILLE | TN |
| 003523 | TENNESSEE TECHNOLOGICAL UNIV | COOKEVILLE | TN |
| 003525 | TENNESSEE WESLEYAN UNIVERSITY | ATHENS | TN |
| 003526 | TREVECCA NAZARENE UNIVERSITY | NASHVILLE | TN |
| 003527 | TUSCULUM UNIVERSITY | GREENEVILLE | TN |
| 003528 | UNION UNIVERSITY | JACKSON | TN |
| 003529 | UNIVERSITY OF TENNESSEE-CHATTANOOGA | CHATTANOOGA | TN |
| 003530 | UNIVERSITY OF TENNESSEE-KNOXVILLE | KNOXVILLE | TN |
| 003531 | UNIVERSITY OF TENNESSEE-MARTIN | MARTIN | TN |
| 003534 | UNIVERSITY OF THE SOUTH | SEWANEE | TN |
| 003535 | VANDERBILT UNIVERSITY | NASHVILLE | TN |
| 003536 | BRYAN COLLEGE | DAYTON | TN |
| 003537 | ABILENE CHRISTIAN UNIVERSITY | ABILENE | TX |
| 003539 | ALVIN COMMUNITY COLLEGE | ALVIN | TX |
| 003540 | AMARILLO COLLEGE | AMARILLO | TX |
| 003541 | ANGELO STATE UNIVERSITY | SAN ANGELO | TX |
| 003543 | AUSTIN COLLEGE | SHERMAN | TX |
| 003545 | BAYLOR UNIVERSITY | WACO | TX |
| 003546 | COASTAL BEND COLLEGE | BEEVILLE | TX |
| 003549 | BLINN COLLEGE | BRENHAM | TX |
| 003553 | CISCO JUNIOR COLLEGE | CISCO | TX |
| 003554 | CLARENDON COLLEGE | CLARENDON | TX |
| 003556 | COMMONWEALTH INST OF FUNERAL SVC | HOUSTON | TX |
| 003557 | CONCORDIA UNIVERSITY TEXAS | AUSTIN | TX |
| 003558 | NORTH CENTRAL TEXAS COLLEGE | GAINESVILLE | TX |
| 003560 | DALLAS BAPTIST UNIVERSITY | DALLAS | TX |
| 003563 | DEL MAR COLLEGE | CORPUS CHRISTI | TX |
| 003564 | EAST TEXAS BAPTIST UNIVERSITY | MARSHALL | TX |
| 003565 | TEXAS A&M UNIVERSITY - COMMERCE | COMMERCE | TX |
| 003568 | FRANK PHILLIPS COLLEGE | BORGER | TX |
| 003570 | GRAYSON COLLEGE | DENISON | TX |
| 003571 | HARDIN-SIMMONS UNIVERSITY | ABILENE | TX |
| 003572 | TRINITY VALLEY COMMUNITY COLLEGE | ATHENS | TX |
| 003573 | HILL COLLEGE | HILLSBORO | TX |
| 003574 | HOWARD COUNTY JUNIOR COLLEGE DISTRICT | BIG SPRING | TX |
| 003575 | HOWARD PAYNE UNIVERSITY | BROWNWOOD | TX |
| 003576 | HOUSTON BAPTIST UNIVERSITY | HOUSTON | TX |
| 003577 | HUSTON - TILLOTSON UNIVERSITY | AUSTIN | TX |
| 003578 | UNIVERSITY OF THE INCARNATE WORD | SAN ANTONIO | TX |
| 003579 | JACKSONVILLE COLLEGE | JACKSONVILLE | TX |
| 003580 | KILGORE COLLEGE | KILGORE | TX |
| 003581 | LAMAR UNIVERSITY-BEAUMONT | BEAUMONT | TX |
| 003582 | LAREDO COLLEGE | LAREDO | TX |
| 003583 | LEE COLLEGE | BAYTOWN | TX |
| 003584 | LETOURNEAU UNIVERSITY | LONGVIEW | TX |
| 003586 | LUBBOCK CHRISTIAN UNIVERSITY | LUBBOCK | TX |
| 003588 | UNIVERSITY OF MARY HARDIN-BAYLOR | BELTON | TX |
| 003590 | MCLENNAN COMMUNITY COLLEGE | WACO | TX |
| 003591 | MCMURRY UNIVERSITY | ABILENE | TX |
| 003592 | MIDWESTERN STATE UNIVERSITY | WICHITA FALLS | TX |
| 003593 | NAVARRO COLLEGE | CORSICANA | TX |
| 003594 | UNIVERSITY OF NORTH TEXAS | DENTON | TX |
| 003596 | ODESSA COLLEGE | ODESSA | TX |
| 003598 | OUR LADY OF THE LAKE UNIVERSITY | SAN ANTONIO | TX |
| 003599 | UNIVERSITY OF TEXAS - RIO GRANDE VALLEY | EDINBURG | TX |
| 003600 | PANOLA COLLEGE | CARTHAGE | TX |
| 003601 | PARIS JUNIOR COLLEGE | PARIS | TX |
| 003602 | PAUL QUINN COLLEGE | DALLAS | TX |
| 003603 | RANGER COLLEGE | RANGER | TX |
| 003604 | RICE UNIVERSITY | HOUSTON | TX |
| 003606 | SAM HOUSTON STATE UNIVERSITY | HUNTSVILLE | TX |
| 003608 | ST PHILLIPS COLLEGE | SAN ANTONIO | TX |
| 003609 | SAN JACINTO CLG-CENTRAL-NORTH-SOUTH | PASADENA | TX |
| 003610 | SCHREINER UNIVERSITY | KERRVILLE | TX |
| 003611 | SOUTH PLAINS COLLEGE | LEVELLAND | TX |
| 003612 | UNIV OF HOUSTON-DOWNTOWN | HOUSTON | TX |
| 003613 | SOUTHERN METHODIST UNIVERSITY | DALLAS | TX |
| 003614 | SOUTHWEST TEXAS JR COLLEGE | UVALDE | TX |
| 003615 | TEXAS STATE UNIVERSITY | SAN MARCOS | TX |
| 003616 | SOUTHWESTERN ASSEMBLIES OF GOD UNIV | WAXAHACHIE | TX |
| 003618 | SOUTHWESTERN CHRISTIAN COLLEGE | TERRELL | TX |
| 003619 | SOUTHWESTERN ADVENTIST UNIVERSITY | KEENE | TX |
| 003620 | SOUTHWESTERN UNIVERSITY | GEORGETOWN | TX |
| 003621 | ST. EDWARD'S UNIVERSITY | AUSTIN | TX |
| 003623 | ST. MARY'S UNIVERSITY | SAN ANTONIO | TX |
| 003624 | STEPHEN F AUSTIN STATE UNIVERSITY | NACOGDOCHES | TX |
| 003625 | SUL ROSS STATE UNIVERSITY | ALPINE | TX |
| 003626 | TARRANT COUNTY COLLEGE | FORT WORTH | TX |
| 003627 | TEMPLE COLLEGE | TEMPLE | TX |
| 003628 | TEXARKANA COLLEGE | TEXARKANA | TX |
| 003630 | PRAIRIE VIEW A&M UNIVERSITY | PRAIRIE VIEW | TX |
| 003631 | TARLETON STATE UNIVERSITY | STEPHENVILLE | TX |
| 003632 | TEXAS A&M UNIVERSITY | COLLEGE STATION | TX |
| 003634 | TEXAS STATE TECHNICAL CLG AT WACO | WACO | TX |
| 003635 | TEXAS CHIROPRACTIC COLLEGE | PASADENA | TX |
| 003636 | TEXAS CHRISTIAN UNIVERSITY | FORT WORTH | TX |
| 003637 | JARVIS CHRISTIAN COLLEGE | HAWKINS | TX |
| 003638 | TEXAS COLLEGE | TYLER | TX |
| 003639 | TEXAS A&M UNIVERSITY-KINGSVILLE | KINGSVILLE | TX |
| 003641 | TEXAS LUTHERAN UNIVERSITY | SEGUIN | TX |
| 003642 | TEXAS SOUTHERN UNIVERSITY | HOUSTON | TX |
| 003644 | TEXAS TECH UNIVERSITY | LUBBOCK | TX |
| 003645 | TEXAS WESLEYAN UNIVERSITY | FORT WORTH | TX |
| 003646 | TEXAS WOMAN'S UNIVERSITY | DENTON | TX |
| 003647 | TRINITY UNIVERSITY | SAN ANTONIO | TX |
| 003648 | TYLER JUNIOR COLLEGE | TYLER | TX |
| 003651 | UNIVERSITY OF DALLAS | IRVING | TX |
| 003652 | UNIVERSITY OF HOUSTON | HOUSTON | TX |
| 003654 | UNIVERSITY OF ST THOMAS | HOUSTON | TX |
| 003656 | UNIVERSITY OF TEXAS-ARLINGTON | ARLINGTON | TX |
| 003658 | UNIVERSITY OF TEXAS-AUSTIN | AUSTIN | TX |
| 003659 | UT HEALTH CENTER-SAN ANTONIO | SAN ANTONIO | TX |
| 003661 | UNIVERSITY OF TEXAS-EL PASO | EL PASO | TX |
| 003662 | VICTORIA COLLEGE | VICTORIA | TX |
| 003663 | WAYLAND BAPTIST UNIVERSITY | PLAINVIEW | TX |
| 003664 | WEATHERFORD COLLEGE | WEATHERFORD | TX |
| 003665 | WEST TEXAS A&M UNIVERSITY | CANYON | TX |
| 003668 | WHARTON COUNTY JR COLLEGE | WHARTON | TX |
| 003669 | WILEY COLLEGE | MARSHALL | TX |
| 003670 | BRIGHAM YOUNG UNIVERSITY | PROVO | UT |
| 003671 | DIXIE STATE UNIVERSITY | ST GEORGE | UT |
| 003672 | ENSIGN COLLEGE | SALT LAKE CITY | UT |
| 003674 | STEVENS HENAGER COLLEGE | OGDEN | UT |
| 003675 | UNIVERSITY OF UTAH | SALT LAKE CITY | UT |
| 003677 | UTAH STATE UNIVERSITY | LOGAN | UT |
| 003678 | SOUTHERN UTAH UNIVERSITY | CEDAR CITY | UT |
| 003679 | SNOW COLLEGE | EPHRAIM | UT |
| 003680 | WEBER STATE UNIVERSITY | OGDEN | UT |
| 003681 | WESTMINSTER COLLEGE | SALT LAKE CITY | UT |
| 003682 | BENNINGTON COLLEGE | BENNINGTON | VT |
| 003683 | CASTLETON STATE COLLEGE | CASTLETON | VT |
| 003684 | CHAMPLAIN COLLEGE | BURLINGTON | VT |
| 003686 | GODDARD COLLEGE | PLAINFIELD | VT |
| 003688 | NORTHERN VERMONT UNIVERSITY | JOHNSON | VT |
| 003690 | MARLBORO COLLEGE | MARLBORO | VT |
| 003691 | MIDDLEBURY COLLEGE | MIDDLEBURY | VT |
| 003692 | NORWICH UNIVERSITY | NORTHFIELD | VT |
| 003694 | ST MICHAELS COLLEGE | COLCHESTER | VT |
| 003696 | UNIVERSITY OF VERMONT | BURLINGTON | VT |
| 003697 | VERMONT COLLEGE OF FINE ARTS | MONTPELIER | VT |
| 003698 | VERMONT TECHNICAL COLLEGE | RANDOLPH CENTER | VT |
| 003702 | AVERETT UNIVERSITY | DANVILLE | VA |
| 003703 | BLUEFIELD COLLEGE | BLUEFIELD | VA |
| 003704 | BRIDGEWATER COLLEGE | BRIDGEWATER | VA |
| 003705 | COLLEGE OF WILLIAM & MARY | WILLIAMSBURG | VA |
| 003706 | CHRISTOPHER NEWPORT UNIVERSITY | NEWPORT NEWS | VA |
| 003707 | RICHARD BLAND COLLEGE | PETERSBURG | VA |
| 003708 | EASTERN MENNONITE UNIVERSITY | HARRISONBURG | VA |
| 003709 | EMORY & HENRY COLLEGE | EMORY | VA |
| 003711 | FERRUM COLLEGE | FERRUM | VA |
| 003712 | TIDEWATER COMMUNITY COLLEGE | NORFOLK | VA |
| 003713 | HAMPDEN-SYDNEY COLLEGE | HAMPDEN-SYDNEY | VA |
| 003714 | HAMPTON UNIVERSITY | HAMPTON | VA |
| 003715 | HOLLINS UNIVERSITY | ROANOKE | VA |
| 003719 | LONGWOOD UNIVERSITY | FARMVILLE | VA |
| 003720 | UNIVERSITY OF LYNCHBURG | LYNCHBURG | VA |
| 003721 | JAMES MADISON UNIVERSITY | HARRISONBURG | VA |
| 003723 | MARY BALDWIN COLLEGE | STAUNTON | VA |
| 003724 | MARYMOUNT UNIVERSITY | ARLINGTON | VA |
| 003726 | AMERICAN NATIONAL UNIVERSITY | SALEM | VA |
| 003727 | NORTHERN VA CMTY CLG | ANNANDALE | VA |
| 003728 | OLD DOMINION UNIVERSITY | NORFOLK | VA |
| 003732 | RADFORD UNIVERSITY | RADFORD | VA |
| 003733 | RANDOLPH-MACON COLLEGE | ASHLAND | VA |
| 003734 | RANDOLPH COLLEGE | LYNCHBURG | VA |
| 003735 | VIRGINIA COMMONWEALTH UNIVERSITY | RICHMOND | VA |
| 003736 | ROANOKE COLLEGE | SALEM | VA |
| 003737 | SHENANDOAH UNIVERSITY | WINCHESTER | VA |
| 003738 | SOUTHERN VIRGINIA UNIVERSITY | BUENA VISTA | VA |
| 003742 | SWEET BRIAR COLLEGE | SWEET BRIAR | VA |
| 003744 | UNIVERSITY OF RICHMOND | RICHMOND | VA |
| 003745 | UNIVERSITY OF VIRGINIA - SFS | CHARLOTTESVILLE | VA |
| 003746 | UNIVERSITY OF MARY WASHINGTON | FREDERICKSBURG | VA |
| 003747 | UNIV OF VIRGINIA'S COLLEGE AT WISE | WISE | VA |
| 003748 | EASTERN SHORE COMMUNITY COLLEGE | MELFA | VA |
| 003749 | GEORGE MASON UNIVERSITY | FAIRFAX | VA |
| 003751 | PATRICK HENRY COMMUNITY COLLEGE | MARTINSVILLE | VA |
| 003753 | VIRGINIA MILITARY INSTITUTE | LEXINGTON | VA |
| 003754 | VIRGINIA POLYTECH INST & STATE UNIV | BLACKSBURG | VA |
| 003758 | DANVILLE COMMUNITY COLLEGE | DANVILLE | VA |
| 003759 | J. SARGEANT REYNOLDS COMMUNITY CLG | RICHMOND | VA |
| 003760 | VIRGINIA WESTERN CMTY COLLEGE | ROANOKE | VA |
| 003761 | WYTHEVILLE COMMUNITY COLLEGE | WYTHEVILLE | VA |
| 003762 | VIRGINIA UNIVERSITY OF LYNCHBURG | LYNCHBURG | VA |
| 003764 | VIRGINIA STATE UNIVERSITY | PETERSBURG | VA |
| 003765 | NORFOLK STATE UNIVERSITY | NORFOLK | VA |
| 003766 | VIRGINIA UNION UNIVERSITY | RICHMOND | VA |
| 003767 | VIRGINIA WESLEYAN UNIVERSITY | VIRGINIA BEACH | VA |
| 003768 | WASHINGTON & LEE UNIVERSITY | LEXINGTON | VA |
| 003769 | BELLEVUE COLLEGE | BELLEVUE | WA |
| 003770 | BIG BEND COMMUNITY COLLEGE | MOSES LAKE | WA |
| 003771 | CENTRAL WASHINGTON UNIVERSITY | ELLENSBURG | WA |
| 003772 | CENTRALIA COLLEGE | CENTRALIA | WA |
| 003773 | CLARK COLLEGE | VANCOUVER | WA |
| 003774 | COLUMBIA BASIN COLLEGE | PASCO | WA |
| 003775 | EASTERN WASHINGTON UNIVERSITY | CHENEY | WA |
| 003776 | EVERETT COMMUNITY COLLEGE | EVERETT | WA |
| 003777 | HERITAGE UNIVERSITY | TOPPENISH | WA |
| 003778 | GONZAGA UNIVERSITY | SPOKANE | WA |
| 003779 | GRAYS HARBOR COLLEGE | ABERDEEN | WA |
| 003780 | GREEN RIVER COLLEGE | AUBURN | WA |
| 003781 | HIGHLINE COLLEGE | DES MOINES | WA |
| 003782 | LOWER COLUMBIA COLLEGE | LONGVIEW | WA |
| 003783 | NORTHWEST UNIVERSITY | KIRKLAND | WA |
| 003784 | OLYMPIC COLLEGE | BREMERTON | WA |
| 003785 | PACIFIC LUTHERAN UNIVERSITY | TACOMA | WA |
| 003786 | PENINSULA COLLEGE | PORT ANGELES | WA |
| 003787 | SEATTLE CENTRAL COMMUNITY COLLEGE | SEATTLE | WA |
| 003788 | SEATTLE PACIFIC UNIVERSITY | SEATTLE | WA |
| 003790 | SEATTLE UNIVERSITY | SEATTLE | WA |
| 003791 | SHORELINE COMMUNITY COLLEGE | SEATTLE | WA |
| 003792 | SKAGIT VALLEY COLLEGE | MOUNT VERNON | WA |
| 003793 | SPOKANE COMMUNITY COLLEGE | SPOKANE | WA |
| 003794 | ST MARTIN'S UNIVERSITY | LACEY | WA |
| 003796 | TACOMA COMMUNITY COLLEGE | TACOMA | WA |
| 003797 | UNIVERSITY OF PUGET SOUND | TACOMA | WA |
| 003798 | UNIVERSITY OF WASHINGTON | SEATTLE | WA |
| 003799 | WALLA WALLA UNIVERSITY | COLLEGE PLACE | WA |
| 003800 | WASHINGTON STATE UNIVERSITY | PULLMAN | WA |
| 003801 | WENATCHEE VALLEY COLLEGE | WENATCHEE | WA |
| 003802 | WESTERN WASHINGTON UNIVERSITY | BELLINGHAM | WA |
| 003803 | WHITMAN COLLEGE | WALLA WALLA | WA |
| 003804 | WHITWORTH UNIVERSITY | SPOKANE | WA |
| 003805 | YAKIMA VALLEY COLLEGE | YAKIMA | WA |
| 003806 | ALDERSON BROADDUS UNIVERSITY | PHILIPPI | WV |
| 003808 | BETHANY COLLEGE | BETHANY | WV |
| 003809 | BLUEFIELD STATE COLLEGE | BLUEFIELD | WV |
| 003810 | CONCORD UNIVERSITY | ATHENS | WV |
| 003811 | DAVIS & ELKINS COLLEGE | ELKINS | WV |
| 003812 | FAIRMONT STATE UNIVERSITY | FAIRMONT | WV |
| 003813 | GLENVILLE STATE COLLEGE | GLENVILLE | WV |
| 003815 | MARSHALL UNIVERSITY | HUNTINGTON | WV |
| 003816 | SOUTHERN WV COMMUNITY COLLEGE | MT GAY | WV |
| 003818 | UNIVERSITY OF CHARLESTON | CHARLESTON | WV |
| 003819 | OHIO VALLEY COLLEGE | VIENNA | WV |
| 003820 | SALEM UNIVERSITY | SALEM | WV |
| 003822 | SHEPHERD UNIVERSITY | SHEPHERDSTOWN | WV |
| 003823 | WEST LIBERTY UNIVERSITY | WEST LIBERTY | WV |
| 003826 | WEST VIRGINIA STATE UNIVERSITY | INSTITUTE | WV |
| 003827 | WEST VIRGINIA UNIVERSITY | MORGANTOWN | WV |
| 003828 | WEST VIRGINIA UNIV AT PARKERSBURG | PARKERSBURG | WV |
| 003830 | WEST VIRGINIA WESLEYAN COLLEGE | BUCKHANNON | WV |
| 003831 | WHEELING UNIVERSITY | WHEELING | WV |
| 003832 | ALVERNO COLLEGE | MILWAUKEE | WI |
| 003835 | BELOIT COLLEGE | BELOIT | WI |
| 003837 | CARDINAL STRITCH UNIVERSITY | MILWAUKEE | WI |
| 003838 | CARROLL UNIVERSITY | WAUKESHA | WI |
| 003839 | CARTHAGE COLLEGE | KENOSHA | WI |
| 003840 | WESTERN TECHNICAL COLLEGE | LA CROSSE | WI |
| 003842 | CONCORDIA UNIVERSITY | MEQUON | WI |
| 003848 | EDGEWOOD COLLEGE | MADISON | WI |
| 003854 | LAKELAND UNIVERSITY | PLYMOUTH | WI |
| 003856 | LAWRENCE UNIVERSITY | APPLETON | WI |
| 003861 | MARIAN UNIVERSITY | FOND DU LAC | WI |
| 003863 | MARQUETTE UNIVERSITY | MILWAUKEE | WI |
| 003866 | MILWAUKEE AREA TECH COLLEGE | MILWAUKEE | WI |
| 003868 | MILWAUKEE SCHOOL OF ENGINEERING | MILWAUKEE | WI |
| 003869 | MOUNT MARY UNIVERSITY | MILWAUKEE | WI |
| 003875 | NORTHLAND COLLEGE | ASHLAND | WI |
| 003884 | RIPON COLLEGE | RIPON | WI |
| 003892 | ST. NORBERT COLLEGE | DE PERE | WI |
| 003895 | UNIVERSITY OF WISCONSIN-MADISON | MADISON | WI |
| 003896 | UNIVERSITY OF WISCONSIN-MILWAUKEE | MILWAUKEE | WI |
| 003899 | UNIVERSITY OF WISCONSIN - GREEN BAY | GREEN BAY | WI |
| 003911 | VITERBO UNIVERSITY | LA CROSSE | WI |
| 003915 | UNIVERSITY OF WISCONSIN-STOUT | MENOMONIE | WI |
| 003917 | UNIVERSITY OF WISCONSIN-EAU CLAIRE | EAU CLAIRE | WI |
| 003919 | UNIVERSITY OF WISCONSIN-LA CROSSE | LA CROSSE | WI |
| 003920 | UNIVERSITY OF WISCONSIN-OSHKOSH | OSHKOSH | WI |
| 003921 | UNIVERSITY OF WISCONSIN-PLATTEVILLE | PLATTEVILLE | WI |
| 003923 | UNIVERSITY OF WISCONSIN-RIVER FALLS | RIVER FALLS | WI |
| 003924 | UNIVERSITY OF WISCONSIN - STEVENS POINT | STEVENS POINT | WI |
| 003925 | UNIVERSITY OF WISCONSIN-SUPERIOR | SUPERIOR | WI |
| 003926 | UNIVERSITY OF WISCONSIN - WHITEWATER | WHITEWATER | WI |
| 003928 | CASPER COLLEGE | CASPER | WY |
| 003929 | EASTERN WYOMING COLLEGE | TORRINGTON | WY |
| 003930 | NORTHERN WYOMING COMMUNITY COLLEGE DISTR | SHERIDAN | WY |
| 003931 | NORTHWEST COLLEGE | POWELL | WY |
| 003932 | UNIVERSITY OF WYOMING | LARAMIE | WY |
| 003933 | WESTERN WYOMING COMMUNITY COLLEGE | ROCK SPRINGS | WY |
| 003935 | UNIV OF GUAM | MANGILAO | GU |
| 003936 | PONTIFICAL CATHOLIC UNIV OF PR | PONCE | PR |
| 003937 | UNIVERSITY OF THE SACRED HEART | SAN JUAN | PR |
| 003939 | INTER AMERICAN UNIVERSITY OF PUERTO RICO | AGUADILLA | PR |
| 003940 | INTER AMERICAN UNIVERSITY OF PUERTO RICO | SAN JUAN | PR |
| 003942 | UNIVERSITY OF PR-CENTRAL ADMINISTRATION | SAN JUAN | PR |
| 003943 | UNIVERSITY OF PUERTO RICO - HUMACAO UNIV | HUMACAO | PR |
| 003944 | UNIVERSITY OF PUERTO RICO - MAYAGUEZ | MAYAGUEZ | PR |
| 003945 | UNIVERSITY OF PUERTO RICO - MEDICAL SCIE | RIO PIEDRAS | PR |
| 003946 | UNIVERSITY OF THE VIRGIN ISLANDS | ST. THOMAS | VI |
| 003948 | SAN FRANCISCO ART INSTITUTE | SAN FRANCISCO | CA |
| 003954 | UNIV OF CENTRAL FLORIDA | ORLANDO | FL |
| 003955 | UNIVERSITY OF WEST FLORIDA | PENSACOLA | FL |
| 003956 | DALTON STATE COLLEGE | DALTON | GA |
| 003961 | HARPER COLLEGE | PALATINE | IL |
| 003965 | BAY STATE COLLEGE | BOSTON | MA |
| 003966 | BOSTON ARCHITECTURAL COLLEGE | BOSTON | MA |
| 003969 | UNIVERSITY OF MINNESOTA-TWIN CITIES | MINNEAPOLIS | MN |
| 003972 | BETH MEDRASH GOVOHA OF AMERICA | LAKEWOOD | NJ |
| 003974 | MESIVTHA TIFERETH JERUSALEM OF AMER | NEW YORK | NY |
| 003976 | RABBINICAL ACAD MESIVTA RABBI CHAIM | BROOKLYN | NY |
| 003978 | RABBINICAL SEMINARY OF AMERICA | FOREST HILLS | NY |
| 003981 | UNC SCHOOL OF THE ARTS | WINSTON-SALEM | NC |
| 003982 | CLEVELAND INSTITUTE OF ART | CLEVELAND | OH |
| 003985 | ORAL ROBERTS UNIVERSITY | TULSA | OK |
| 003986 | DESALES UNIVERSITY | CENTER VALLEY | PA |
| 003987 | LA ROCHE UNIVERSITY | PITTSBURGH | PA |
| 003988 | NEUMANN UNIVERSITY | ASTON | PA |
| 003990 | FLORENCE-DARLINGTON TECH COLLEGE | FLORENCE | SC |
| 003991 | GREENVILLE TECHNICAL COLLEGE | GREENVILLE | SC |
| 003992 | PIEDMONT TECHNICAL COLLEGE | GREENWOOD | SC |
| 003993 | MIDLANDS TECHNICAL COLLEGE | COLUMBIA | SC |
| 003994 | SPARTANBURG COMMUNITY COLLEGE | SPARTANBURG | SC |
| 003995 | CENTRAL CAROLINA TECHNICAL COLLEGE | SUMTER | SC |
| 003996 | YORK TECHNICAL COLLEGE | ROCK HILL | SC |
| 003998 | CHATTANOOGA STATE COMMUNITY COLLEGE | CHATTANOOGA | TN |
| 003999 | CLEVELAND STATE COMMUNITY COLLEGE | CLEVELAND | TN |
| 004003 | CENTRAL TEXAS COLLEGE | KILLEEN | TX |
| 004004 | JOHN TYLER COMMUNITY COLLEGE | CHESTER | VA |
| 004007 | MADISON AREA TECHNICAL COLLEGE | MADISON | WI |
| 004009 | MESABI RANGE COLLEGE | VIRGINIA | MN |
| 004024 | GEORGIA NORTHWESTERN TECHNICAL COLLEGE | ROME | GA |
| 004025 | TENNESSEE COLLEGE OF APPLIED TECHNOLOGY | KNOXVILLE | TN |
| 004026 | TENNESSEE COLLEGE OF APPLIED TECHNOLOGY | CROSSVILLE | TN |
| 004027 | UTAH VALLEY UNIVERSITY | OREM | UT |
| 004033 | ASHEVILLE BUNCOMBE TECH CMTY CLG | ASHEVILLE | NC |
| 004057 | NATIONAL AMERICAN UNIVERSITY | RAPID CITY | SD |
| 004058 | GRATZ COLLEGE | MELROSE PARK | PA |
| 004062 | PITT COMMUNITY COLLEGE | WINTERVILLE | NC |
| 004069 | UNIVERSITY OF MINNESOTA-CROOKSTON | CROOKSTON | MN |
| 004071 | WALSH COLLEGE OF ACCT & BUS ADMN | TROY | MI |
| 004072 | NORTHWOOD UNIVERSITY | MIDLAND | MI |
| 004074 | SCOTT COMMUNITY COLLEGE | BETTENDORF | IA |
| 004075 | ESTRN IOWA COMMUNITY COLLEGE DIST | DAVENPORT | IA |
| 004076 | KIRKWOOD COMMUNITY COLLEGE | CEDAR RAPIDS | IA |
| 004117 | GRADY HEALTH SYSTEM | ATLANTA | GA |
| 004143 | BLESSING HOSPITAL - SCHOOL OF RADIOLOGIC | QUINCY | IL |
| 004386 | VETERAN'S MEDICAL CTR- SCH RAD TECH | MINNEAPOLIS | MN |
| 004409 | RESEARCH MED CTR SCHL OF RAD TECH | KANSAS CITY | MO |
| 004432 | METROPOLITAN COMMUNITY COLLEGE | OMAHA | NE |
| 004452 | MONTGOMERY COUNTY COMMUNITY COLLEGE | BLUE BELL | PA |
| 004453 | EL CENTRO COLLEGE | DALLAS | TX |
| 004463 | SOUTH UNIVERSITY - MONTGOMERY | MONTGOMERY | AL |
| 004480 | DE ANZA COLLEGE | CUPERTINO | CA |
| 004481 | OHLONE COLLEGE | FREMONT | CA |
| 004484 | JOHN F. KENNEDY UNIVERSITY | PLEASANT HILL | CA |
| 004503 | ALTIERUS CAREER COLLEGE | COLORADO SPRINGS | CO |
| 004506 | COLORADO MOUNTAIN COLLEGE | GLENWOOD SPRINGS | CO |
| 004507 | ALTIERUS CAREER COLLEGE | THORNTON | CO |
| 004508 | UNIVERSITY OF COLORADO DENVER | DENVER | CO |
| 004509 | UNIV OF COLORADO AT COLO SPRINGS | COLORADO SPRINGS | CO |
| 004513 | HOUSATONIC COMMUNITY COLLEGE | BRIDGEPORT | CT |
| 004536 | MIAMI DADE COLLEGE - KENDALL CAMPUS | MIAMI | FL |
| 004549 | LEEWARD COMMUNITY COLLEGE | PEARL CITY | HI |
| 004560 | GEM CITY COLLEGE | QUINCY | IL |
| 004586 | PURDUE UNIVERSITY GLOBAL | INDIANAPOLIS | IN |
| 004587 | NORTHEAST IOWA COMMUNITY COLLEGE | CALMAR | IA |
| 004589 | DES MOINES AREA CMTY COLLEGE | ANKENY | IA |
| 004590 | WESTERN IOWA TECH COMMUNITY COLLEGE | SIOUX CITY | IA |
| 004595 | HAWKEYE COMMUNITY COLLEGE | WATERLOO | IA |
| 004597 | IOWA CENTRAL COMMUNITY COLLEGE | FORT DODGE | IA |
| 004598 | IOWA WESTERN CMTY CLG-COUNCIL BLUFF | COUNCIL BLUFFS | IA |
| 004600 | NORTHWEST IOWA COMMUNITY COLLEGE | SHELDON | IA |
| 004603 | SOUTHEASTERN COMMUNITY COLLEGE | WEST BURLINGTON | IA |
| 004608 | BARTON COUNTY COMMUNITY COLLEGE | GREAT BEND | KS |
| 004617 | NATIONAL COLLEGE | NASHVILLE | TN |
| 004619 | SULLIVAN UNIVERSITY | LOUISVILLE | KY |
| 004621 | AYERS CAREER COLLEGE | SHREVEPORT | LA |
| 004626 | DELGADO COMMUNITY COLLEGE | NEW ORLEANS | LA |
| 004641 | DUNWOODY COLLEGE OF TECHNOLOGY | MINNEAPOLIS | MN |
| 004645 | MINNEAPOLIS BUSINESS COLLEGE | ROSEVILLE | MN |
| 004648 | RASMUSSEN COLLEGE - EAGAN | EAGAN | MN |
| 004650 | CHESAPEAKE COLLEGE | WYE MILLS | MD |
| 004661 | HAMPSHIRE COLLEGE | AMHERST | MA |
| 004666 | AMERICAN COLLEGE FOR MEDICAL CAREERS | ORLANDO | FL |
| 004669 | UPPER CAPE COD REGIONAL VOC TECH | BOURNE | MA |
| 004673 | BAKER COLLEGE | OWOSSO | MI |
| 004688 | UNIVERSITY OF MISSISSIPPI - MED CTR | JACKSON | MS |
| 004692 | DORSEY SCHOOL OF BUSINESS | MADISON HEIGHTS | MI |
| 004703 | LOGAN UNIVERSITY | CHESTERFIELD | MO |
| 004711 | STATE TECHNICAL COLLEGE OF MISSOURI | LINN | MO |
| 004713 | THREE RIVERS COLLEGE | POPLAR BLUFF | MO |
| 004736 | BERGEN COMMUNITY COLLEGE | PARAMUS | NJ |
| 004738 | FAIRLEIGH DICKINSON UNIV-FLORHAM | MADISON | NJ |
| 004742 | CENTRAL NEW MEXICO COMMUNITY COLLEGE | ALBUQUERQUE | NM |
| 004743 | CLOVIS COMMUNITY COLLEGE | CLOVIS | NM |
| 004749 | BRYANT & STRATTON COLLEGE - ALBANY | ALBANY | NY |
| 004759 | CUNY, YORK COLLEGE | JAMAICA | NY |
| 004765 | CUNY GRADUATE SCH & UNIV CTR | NEW YORK | NY |
| 004776 | CENTRAL YESHIVA TOMCHEI TMIMIM LUBAVITZ | BROOKLYN | NY |
| 004788 | HERKIMER COUNTY COMMUNITY COLLEGE | HERKIMER | NY |
| 004798 | MIRRER YESHIVA CENTRAL INST | BROOKLYN | NY |
| 004799 | MONROE COLLEGE | BRONX | NY |
| 004835 | CALDWELL COMMUNITY CLG & TECH INST | HUDSON | NC |
| 004838 | GUILFORD TECHNICAL COMMUNITY CLG | JAMESTOWN | NC |
| 004844 | WAKE TECHNICAL COMMUNITY COLLEGE | RALEIGH | NC |
| 004845 | WILSON COMMUNITY COLLEGE | WILSON | NC |
| 004846 | RASMUSSEN COLLEGE - FARGO | FARGO | ND |
| 004852 | CLARK STATE COMMUNITY COLLEGE | SPRINGFIELD | OH |
| 004855 | DAVIS COLLEGE | TOLEDO | OH |
| 004861 | UNIVERSITY OF NORTHWESTERN OHIO | LIMA | OH |
| 004866 | STAUTZENBERGER COLLEGE | MAUMEE | OH |
| 004878 | CLACKAMAS COMMUNITY COLLEGE | OREGON CITY | OR |
| 004883 | OREGON HEALTH & SCIENCE UNIVERSITY | PORTLAND | OR |
| 004890 | CENTRAL PENN COLLEGE | SUMMERDALE | PA |
| 004898 | MCCANN SCHOOL OF BUSINESS & TECHNOLOGY | POTTSVILLE | PA |
| 004899 | MERCY HOSP SCH OF NURSING | PITTSBURGH | PA |
| 004902 | PENN COMMERCIAL BUSINESS/TECHNICAL SCHOO | WASHINGTON | PA |
| 004910 | BRIGHTWOOD CAREER INSTITUTE | HARRISBURG | PA |
| 004916 | COMMUNITY COLLEGE OF RI - WARWICK | PROVIDENCE | RI |
| 004920 | TRIDENT TECHNICAL COLLEGE | CHARLESTON | SC |
| 004922 | SOUTH UNIVERSITY - COLUMBIA | COLUMBIA | SC |
| 004923 | CLINTON JR COLLEGE | ROCK HILL | SC |
| 004925 | HORRY-GEORGETOWN TECH COLLEGE | CONWAY | SC |
| 004926 | TRI-COUNTY TECHNICAL COLLEGE | PENDLETON | SC |
| 004927 | UNIV OF SC AT UNION | UNION | SC |
| 004929 | MCKENNAN HOSP-RADOLOGICAL TECH | SIOUX FALLS | SD |
| 004937 | JACKSON STATE COMMUNITY COLLEGE | JACKSON | TN |
| 004938 | SOUTH COLLEGE | KNOXVILLE | TN |
| 004972 | GALVESTON COLLEGE | GALVESTON | TX |
| 004988 | CENTRAL VIRGINIA COMMUNITY COLLEGE | LYNCHBURG | VA |
| 004992 | MILLER-MOTTE TECHNICAL COLLEGE | LYNCHBURG | VA |
| 004996 | DABNEY S LANCASTER COMMUNITY CLG | CLIFTON FORGE | VA |
| 005000 | PIERCE COLLEGE | LAKEWOOD | WA |
| 005001 | EDMONDS COMMUNITY COLLEGE | LYNNWOOD | WA |
| 005006 | WALLA WALLA COMMUNITY COLLEGE | WALLA WALLA | WA |
| 005007 | WEST VIRGINIA JUNIOR COLLEGE | MORGANTOWN | WV |
| 005008 | MOUNTAIN STATE COLLEGE | PARKERSBURG | WV |
| 005015 | UNIVERSITY OF WISCONSIN-PARKSIDE | KENOSHA | WI |
| 005018 | CENTRAL WYOMING COLLEGE | RIVERTON | WY |
| 005019 | UNIV ADVENTISTA DE LAS ANTILLAS | MAYAGUEZ | PR |
| 005026 | INTER AMERICAN UNIVERSITY OF PUERTO RICO | ARECIBO | PR |
| 005027 | INTER AMERICAN UNIVERSITY OF PUERTO RICO | BARRANQUITAS | PR |
| 005028 | INTER AMERICAN UNIVERSITY OF PUERTO RICO | BAYAMON | PR |
| 005029 | INTER AMERICAN UNIVERSITY OF PUERTO RICO | PONCE | PR |
| 005204 | BEAL COLLEGE | BANGOR | ME |
| 005208 | THE COLLEGE OF WESTCHESTER | WHITE PLAINS | NY |
| 005220 | SALT LAKE COMMUNITY COLLEGE | SALT LAKE CITY | UT |
| 005223 | NEW RIVER COMMUNITY COLLEGE | DUBLIN | VA |
| 005244 | BLUEGRASS COMMUNITY & TECHNICAL COLLEGE | LEXINGTON | KY |
| 005245 | U OF A COMM COLLEGE AT MORRILTON | MORRILTON | AR |
| 005252 | RIDGEWATER COLLEGE | WILLMAR | MN |
| 005254 | LANIER TECHNICAL COLLEGE | GAINESVILLE | GA |
| 005256 | WIREGRASS GEORGIA TECHNICAL COLLEGE | VALDOSTA | GA |
| 005258 | HAWAII COMMUNITY COLLEGE | HILO | HI |
| 005260 | J.F. DRAKE STATE TECH COLLEGE | HUNTSVILLE | AL |
| 005263 | MINNESOTA WEST CMNTY & TECH COLG | GRANITE FALLS | MN |
| 005264 | FLINT HILLS TECHNICAL COLLEGE | EMPORIA | KS |
| 005265 | NORTH CENTRAL KANSAS TECH COLG | BELOIT | KS |
| 005267 | NORTHWEST KANSAS TECHNICAL COLLEGE | GOODLAND | KS |
| 005271 | SOUTHCENTRAL KENTUCKY COMMUNITY AND TECH | BOWLING GREEN | KY |
| 005276 | CENTRAL MAINE COMMUNITY COLLEGE | AUBURN | ME |
| 005277 | EASTERN MAINE COMMUNITY COLLEGE | BANGOR | ME |
| 005280 | TENNESSEE COLLEGE OF APPLIED TECHNOLOGY | COVINGTON | TN |
| 005281 | TENNESSEE COLLEGE OF APPLIED TECHNOLOGY | ELIZABETHTON | TN |
| 005283 | TENNESSEE COLLEGE OF APPLIED TECHNOLOGY | NEWBERN | TN |
| 005286 | NORTHERN NEW MEXICO COLLEGE | ESPANOLA | NM |
| 005291 | WHITE MOUNTAINS COMMUNITY COLLEGE | BERLIN | NH |
| 005294 | WAUKESHA COUNTY TECHNICAL COLLEGE | PEWAUKEE | WI |
| 005301 | NORTHEAST WISCONSIN TECHNICAL COLLEGE | GREEN BAY | WI |
| 005303 | MORAINE PARK TECHNICAL COLLEGE | FOND DU LAC | WI |
| 005304 | CHIPPEWA VALLEY TECHNICAL COLLEGE | EAU CLAIRE | WI |
| 005307 | TENNESSEE COLLEGE OF APPLIED TECHNOLOGY- | MCMINNVILLE | TN |
| 005309 | LAKE AREA TECHNICAL COLLEGE | WATERTOWN | SD |
| 005310 | PITTSBURGH INST OF AERONAUTICS | PITTSBURGH | PA |
| 005312 | RED RIVER TECHNOLOGY CENTER | DUNCAN | OK |
| 005313 | NORTH CENTRAL STATE COLLEGE | MANSFIELD | OH |
| 005316 | COASTAL CAROLINA COMMUNITY COLLEGE | JACKSONVILLE | NC |
| 005317 | FORSYTH TECHNICAL COMMUNITY COLLEGE | WINSTON-SALEM | NC |
| 005318 | CATAWBA VALLEY COMMUNITY COLLEGE | HICKORY | NC |
| 005320 | CAPE FEAR COMMUNITY COLLEGE | WILMINGTON | NC |
| 005352 | TENNESSEE COLLEGE OF APPLIED TECHNOLOGY- | MCKENZIE | TN |
| 005353 | TENNESSEE COLLEGE OF APPLIED TECHNOLOGY- | LIVINGSTON | TN |
| 005357 | TENNESSEE COLLEGE OF APPLIED TECHNOLOGY | CRUMP | TN |
| 005358 | TENNESSEE COLLEGE OF APPLIED TECHNOLOGY | ATHENS | TN |
| 005360 | TENNESSEE COLLEGE OF APPLIED TECHNOLOGY- | MEMPHIS | TN |
| 005363 | DENMARK TECHNICAL COLLEGE | DENMARK | SC |
| 005372 | SOUTH PUGET SOUND COMMUNITY COLLEGE | OLYMPIA | WA |
| 005373 | LAKE WASHINGTON TECHNICAL COLLEGE | KIRKLAND | WA |
| 005378 | NORTHEAST STATE COMMUNITY COLLEGE | BLOUNTVILLE | TN |
| 005379 | TENNESSEE COLLEGE OF APPLIED TECHNOLOGY- | SHELBYVILLE | TN |
| 005380 | MID-STATE TECHNICAL COLLEGE | WISCONSIN RAPIDS | WI |
| 005387 | NORTHCENTRAL TECHNICAL COLLEGE | WAUSAU | WI |
| 005389 | GATEWAY TECHNICAL COLLEGE | KENOSHA | WI |
| 005390 | BLACKHAWK TECHNICAL COLLEGE | JANESVILLE | WI |
| 005399 | MONMOUTH COUNTY VOCATIONAL SCH DIST | FREEHOLD | NJ |
| 005424 | SOUTH CENTRAL CAREER CENTER | WEST PLAINS | MO |
| 005429 | ROLLA TECHNICAL INSTITUTE | ROLLA | MO |
| 005447 | RANDOLPH COMMUNITY COLLEGE | ASHEBORO | NC |
| 005448 | DURHAM TECHNICAL CMNTY COLLEGE | DURHAM | NC |
| 005449 | CENTRAL CAROLINA COMMUNITY COLLEGE | SANFORD | NC |
| 005452 | TETERBORO SCH OF AERONAUTICS | TETERBORO | NJ |
| 005461 | SALEM COMMUNITY COLLEGE | CARNEY'S POINT | NJ |
| 005463 | ALAMANCE COMMUNITY COLLEGE | GRAHAM | NC |
| 005464 | RICHMOND COMMUNITY COLLEGE | HAMLET | NC |
| 005467 | SOWELA TECHNICAL COMMUNITY COLLEGE | LAKE CHARLES | LA |
| 005489 | CENTRAL LOUISIANA TECHNICAL COLLEGE | ALEXANDRIA | LA |
| 005498 | WICHITA STATE UNIVERSITY CAMPUS OF APPLI | WICHITA | KS |
| 005499 | SALINA AREA TECHNICAL COLLEGE | SALINA | KS |
| 005500 | MANHATTAN AREA TECHNICAL COLLEGE | MANHATTAN | KS |
| 005511 | COASTAL PINES TECHNICAL COLLEGE | WAYCROSS | GA |
| 005519 | DIMAN REGIONAL VOC TECH INST | FALL RIVER | MA |
| 005523 | BLUE HILLS REGIONAL VOC TECH | CANTON | MA |
| 005525 | SOUTHERN MAINE COMMUNITY COLLEGE | SOUTH PORTLAND | ME |
| 005531 | GRAND RIVER TECHNICAL SCHOOL | CHILLICOTHE | MO |
| 005532 | CAPE GIRARDEAU CAREER & TECHNOLOGY CENTE | CAPE GIRARDEAU | MO |
| 005533 | SAINT PAUL COLLEGE, COMMUNITY/TECHNICAL | ST PAUL | MN |
| 005534 | SAINT CLOUD TECHNICAL COLLEGE AND COMMUN | SAINT CLOUD | MN |
| 005535 | PINE TECHNICAL AND COMMUNITY COLLEGE | PINE CITY | MN |
| 005537 | SOUTH CENTRAL COLLEGE | NORTH MANKATO | MN |
| 005541 | MINNESOTA STATE COMMUNITY AND TECHNICAL | FERGUS FALLS | MN |
| 005544 | ALEXANDRIA TECHNICAL COLLEGE | ALEXANDRIA | MN |
| 005549 | SPRINGFIELD TECHNICAL COMMUNITY CLG | SPRINGFIELD | MA |
| 005586 | LINDSEY HOPKINS TECHNICAL COLLEGE | MIAMI | FL |
| 005594 | D G ERWIN TECHNICAL CENTER | TAMPA | FL |
| 005596 | EMILY GRIFFITH TECHNICAL COLLEGE | DENVER | CO |
| 005599 | AUGUSTA TECHNICAL COLLEGE | AUGUSTA | GA |
| 005600 | ATHENS TECHNICAL COLLEGE | ATHENS | GA |
| 005601 | ALBANY TECHNICAL COLLEGE | ALBANY | GA |
| 005605 | PINELLAS TECHNICAL COLLEGE - CLEARWATER | CLEARWATER | FL |
| 005615 | SOUTHERN REGIONAL TECHNICAL COLLEGE | THOMASVILLE | GA |
| 005617 | SOUTH GEORGIA TECHNICAL COLLEGE | AMERICUS | GA |
| 005618 | SAVANNAH TECHNICAL COLLEGE | SAVANNAH | GA |
| 005619 | NORTH GEORGIA TECHNICAL COLLEGE | CLARKESVILLE | GA |
| 005620 | CHATTAHOOCHEE TECHNICAL COLLEGE | MARIETTA | GA |
| 005621 | SOUTHERN CRESCENT TECHNICAL COLLEGE | GRIFFIN | GA |
| 005624 | COLUMBUS TECHNICAL COLLEGE | COLUMBUS | GA |
| 005638 | DOWNEY ADULT SCHOOL | DOWNEY | CA |
| 005691 | SHELTON STATE COMMUNITY CLG | TUSCALOOSA | AL |
| 005692 | REID STATE TECHNICAL COLLEGE | EVERGREEN | AL |
| 005697 | NORTHWEST- SHOALS COMMUNITY COLLEGE | MUSCLE SHOALS | AL |
| 005704 | LAWSON STATE COMMUNITY COLLEGE - BESSEME | BESSEMER | AL |
| 005732 | UNIVERSITY OF ARKANSAS COMMUNITY COLLEGE | HOPE | AR |
| 005733 | BEVILL STATE CMTY COLLEGE-WALKER | SUMITON | AL |
| 005734 | H. COUNCILL TRENHOLM STATE COMMUNITY COL | MONTGOMERY | AL |
| 005753 | OWENS COMMUNITY COLLEGE | PERRYSBURG | OH |
| 005754 | ROWAN-CABARRUS COMMUNITY COLLEGE | SALISBURY | NC |
| 005757 | LAKE SUPERIOR COLLEGE | DULUTH | MN |
| 005759 | NORTHWEST TECHNICAL COLLEGE - BEMIDJI | BEMIDJI | MN |
| 005760 | NORTHERN MAINE COMMUNITY COLLEGE | PRESQUE ISLE | ME |
| 005763 | CENTRAL GEORGIA TECHNICAL COLLEGE | MACON | GA |
| 005877 | ROBERT J HOCHSTIM SCHOOL OF RADIOG | OCEANSIDE | NY |
| 005889 | UNIVERSITY OF OKLAHOMA-HLTH SCI CTR | OKLAHOMA CITY | OK |
| 005939 | PENNCO TECH | BRISTOL | PA |
| 005987 | AVERA SACRED HEART HOSPITAL SCHOOL OF RA | YANKTON | SD |
| 006136 | NATIONAL AVIATION ACADEMY - NEW ENGLAND | BEDFORD | MA |
| 006139 | UNION COUNTY VOCATIONAL TECH INST | SCOTCH PLAINS | NJ |
| 006165 | LA CNTY CLG OF NURSING & ALLD HLTH | LOS ANGELES | CA |
| 006214 | BLESSING RIEMAN COLLEGE OF NURSING | QUINCY | IL |
| 006225 | TRINITY COLLEGE OF NURSING AND HEALTH SC | ROCK ISLAND | IL |
| 006228 | METHODIST COLLEGE | PEORIA | IL |
| 006240 | ST FRANCIS MED CLG OF NRSG | PEORIA | IL |
| 006257 | SAINT ELIZABETH SCHOOL OF NURSING | LAFAYETTE | IN |
| 006267 | UNITYPOINT HEALTH-DES MOINES | DES MOINES | IA |
| 006273 | MERCY COLLEGE OF HEALTH SCIENCES | DES MOINES | IA |
| 006305 | MAINE COLLEGE OF HEALTH PROFESSIONS | LEWISTON | ME |
| 006324 | LABOURE COLLEGE OF HEALTHCARE | MILTON | MA |
| 006331 | LAWRENCE MEM HOSPITAL SCH OF NRSNG | MEDFORD | MA |
| 006352 | BAYSTATE MEDICAL CENTER | SPRINGFIELD | MA |
| 006385 | CHAMBERLAIN COLLEGE OF NURSING | ADDISON | IL |
| 006389 | BARNES JEWISH COLLEGE OF NURSING AND ALL | SAINT LOUIS | MO |
| 006392 | RESEARCH COLLEGE OF NURSING | KANSAS CITY | MO |
| 006399 | BRYAN COLLEGE OF HEALTH SCIENCES | LINCOLN | NE |
| 006417 | HOLY NAME MEDICAL CENTER SCHOOL OF NURSI | ENGLEWOOD CLIFFS | NJ |
| 006421 | MUHLENBERG SNYDER SCHOOLS | PLAINFIELD | NJ |
| 006429 | ST FRANCIS MEDICAL CTR SCH NURSING | TRENTON | NJ |
| 006435 | ARNOT OGDEN MEDICAL CENTER | ELMIRA | NY |
| 006438 | PHILLIPS SCHOOL OF NURSING AT MOUNT SINA | NEW YORK | NY |
| 006443 | COCHRAN SCH NSG-ST JOHN RVSDE HOSP | YONKERS | NY |
| 006445 | POMEROY COLLEGE OF NURSING AT CROUSE | SYRACUSE | NY |
| 006461 | SAINT ELIZABETH MEDICAL CENTER | UTICA | NY |
| 006467 | SAINT JOSEPH'S COLLEGE OF NURSING | SYRACUSE | NY |
| 006483 | WATTS COLLEGE OF NURSING | DURHAM | NC |
| 006487 | AULTMAN COLLEGE OF NURSING AND HEALTH SC | CANTON | OH |
| 006489 | CHRIST COLLEGE OF NURSING AND HEALTH SCI | CINCINNATI | OH |
| 006494 | GOOD SAMARITAN COLG-NURSING/HEALTH | CINCINNATI | OH |
| 006507 | TRINIT HEALTH SYSTEM SCH OF NURSING | STEUBENVILLE | OH |
| 006534 | CITIZENS SCHOOL OF NURSING | NEW KENSINGTON | PA |
| 006537 | CONEMAUGH MEMORIAL MEDICAL CENTER | JOHNSTOWN | PA |
| 006551 | ST MARGARET SCHL OF NURSING | PITTSBURGH | PA |
| 006560 | OHIO VALLEY GENERAL HOSPITAL, SCHOOL OF | MCKEES ROCKS | PA |
| 006574 | ST LUKE'S HOSPITAL OF BETHLEHEM, PA | BETHLEHEM | PA |
| 006577 | UPMC SHADYSIDE SCHOOL OF NURSING | PITTSBURGH | PA |
| 006578 | SHARON REGIONAL SCHOOL OF NURSING | SHARON | PA |
| 006582 | WASHINGTON HOSP SCH OF NURSING | WASHINGTON | PA |
| 006583 | WESTERN PENN HOSP-SCH OF NURSING | PITTSBURGH | PA |
| 006639 | BELLIN COLLEGE | GREEN BAY | WI |
| 006656 | COLLEGE OF DUPAGE | GLEN ELLYN | IL |
| 006661 | ANGELINA COLLEGE | LUFKIN | TX |
| 006720 | COLLEGE OF ALAMEDA | ALAMEDA | CA |
| 006725 | UNIV OF TENNESSEE HEALTH SCIENCE CENTER | MEMPHIS | TN |
| 006731 | CASA LOMA COLLEGE | VAN NUYS | CA |
| 006750 | VALENCIA COMMUNITY COLLEGE | ORLANDO | FL |
| 006753 | ILLINOIS CENTRAL COLLEGE | EAST PEORIA | IL |
| 006756 | NORTHSHORE TECHNICAL COLLEGE | BOGALUSA | LA |
| 006760 | UNIVERSITY OF MAINE-AUGUSTA | AUGUSTA | ME |
| 006768 | MID MICHIGAN COMMUNITY COLLEGE | HARRISON | MI |
| 006771 | COLLEGE FOR CREATIVE STUDIES | DETROIT | MI |
| 006775 | RAINY RIVER COMMUNITY COLLEGE | INTERNATIONAL FALLS | MN |
| 006777 | FLATHEAD VALLEY COMMUNITY COLLEGE | KALISPELL | MT |
| 006782 | GENESEE COMMUNITY COLLEGE | BATAVIA | NY |
| 006785 | SCHENECTADY COUNTY COMMUNITY CLG | SCHENECTADY | NY |
| 006787 | CLINTON COMMUNITY COLLEGE | PLATTSBURGH | NY |
| 006788 | TOMPKINS CORTLAND COMMUNITY COLLEGE | DRYDEN | NY |
| 006789 | COLUMBIA-GREENE COMMUNITY COLLEGE | HUDSON | NY |
| 006791 | SUNY AT PURCHASE | PURCHASE | NY |
| 006804 | LAKELAND COMMUNITY COLLEGE | KIRTLAND | OH |
| 006807 | COMMUNITY COLLEGE OF BEAVER COUNTY | MONACA | PA |
| 006810 | LEHIGH CARBON COMMUNITY COLLEGE | SCHNECKSVILLE | PA |
| 006811 | LUZERNE COUNTY COMMUNITY COLLEGE | NANTICOKE | PA |
| 006815 | ORANGEBURG-CALHOUN TECHNICAL COLG | ORANGEBURG | SC |
| 006819 | BLUE RIDGE COMMUNITY COLLEGE | WEYERS CAVE | VA |
| 006835 | DYERSBURG STATE COMMUNITY COLLEGE | DYERSBURG | TN |
| 006836 | MOTLOW STATE COMMUNITY COLLEGE | TULLAHOMA | TN |
| 006858 | UNITY COLLEGE | UNITY | ME |
| 006865 | CAMDEN COUNTY COLLEGE | BLACKWOOD | NJ |
| 006867 | COLUMBUS STATE COMMUNITY COLLEGE | COLUMBUS | OH |
| 006871 | THOMAS NELSON COMMUNITY COLLEGE | HAMPTON | VA |
| 006895 | UNIVERSITY OF NEBRASKA-MED CTR | OMAHA | NE |
| 006901 | ROWAN COLLEGE OF SOUTH JERSEY | SEWELL | NJ |
| 006911 | MONTGOMERY COLLEGE | ROCKVILLE | MD |
| 006931 | WAUBONSEE COMMUNITY COLLEGE | SUGAR GROVE | IL |
| 006935 | INVER HILLS COMMUNITY COLLEGE | INVER GROVE HEIGHTS | MN |
| 006938 | LINN BENTON COMMUNITY COLLEGE | ALBANY | OR |
| 006941 | DALLAS CHRISTIAN COLLEGE | DALLAS | TX |
| 006942 | MID-AMERICA CHRISTIAN UNIVERSITY | OKLAHOMA CITY | OK |
| 006949 | KALAMAZOO VALLEY COMMUNITY COLLEGE | KALAMAZOO | MI |
| 006951 | UNIVERSITY OF SOUTH CAROLINA UPSTATE | SPARTANBURG | SC |
| 006960 | MAYSVILLE CMNTY & TECHNCL COLG | MAYSVILLE | KY |
| 006961 | JEFFERSON COMMUNITY AND TECHNICAL COLLEG | LOUISVILLE | KY |
| 006962 | HAZARD COMMUNITY COLLEGE | HAZARD | KY |
| 006972 | BUTTE COMMUNITY COLLEGE | OROVILLE | CA |
| 006973 | CANADA COLLEGE | REDWOOD CITY | CA |
| 006975 | LINCOLN UNIVERSITY | OAKLAND | CA |
| 006977 | GREAT BASIN COLLEGE | ELKO | NV |
| 006981 | GATEWAY COMMUNITY-TECHNICAL COLLEGE | NEW HAVEN | CT |
| 006982 | NAUGATUCK VALLEY COMM-TECH COLG | WATERBURY | CT |
| 006989 | UNIV OF THE VIRGIN ISLANDS-ST CROIX | ST. CROIX | VI |
| 007012 | SAMUEL MERRITT UNIVERSITY | OAKLAND | CA |
| 007015 | UNIV OF THE DISTRICT OF COLUMBIA | WASHINGTON | DC |
| 007022 | CUNY-LEHMAN COLLEGE | BRONX | NY |
| 007031 | PAMLICO COMMUNITY COLLEGE | GRANTSBORO | NC |
| 007032 | MID AMERICA NAZARENE UNIVERSITY | OLATHE | KS |
| 007035 | KETTERING COLLEGE | KETTERING | OH |
| 007047 | LOS ANGELES SOUTHWEST COLLEGE | LOS ANGELES | CA |
| 007050 | BELLUS ACADEMY | NATIONAL CITY | CA |
| 007085 | MOUNT VERNON NAZARENE UNIVERSITY | MOUNT VERNON | OH |
| 007096 | COLLEGE OF THE MAINLAND | TEXAS CITY | TX |
| 007099 | VIRGINIA HIGHLANDS COMMUNITY CLG | ABINGDON | VA |
| 007106 | COUNTY COLLEGE OF MORRIS | RANDOLPH | NJ |
| 007107 | ESSEX COUNTY COLLEGE | NEWARK | NJ |
| 007108 | UNIVERSITY OF PUERTO RICO - RIO PIEDRAS | RÍO PIEDRAS | PR |
| 007109 | SUNY COLLEGE-OLD WESTBURY | OLD WESTBURY | NY |
| 007110 | DELAWARE COUNTY COMMUNITY COLLEGE | MEDIA | PA |
| 007111 | NORTH COUNTRY COMMUNITY COLLEGE | SARANAC LAKE | NY |
| 007113 | ARIZONA CHRISTIAN UNIVERSITY | GLENDALE | AZ |
| 007115 | MOORPARK COLLEGE | MOORPARK | CA |
| 007118 | PARKLAND COLLEGE | CHAMPAIGN | IL |
| 007119 | REND LAKE COLLEGE | INA | IL |
| 007121 | FAITH BAPTIST BIBLE CLG & THEOL SEM | ANKENY | IA |
| 007130 | NEWBERRY SCHOOLS OF BEAUTY | GRANADA HILLS | CA |
| 007142 | LYLE'S COLLEGE OF BEAUTY | FRESNO | CA |
| 007164 | BRYAN UNIVERSITY | TEMPE | AZ |
| 007170 | LINCOLN LAND COMMUNITY COLLEGE | SPRINGFIELD | IL |
| 007171 | KIRTLAND COMMUNITY COLLEGE | GRAYLING | MI |
| 007187 | NORTH ADRIAN'S COLLEGE OF BEAUTY | MODESTO | CA |
| 007191 | NORTHAMPTON COMMUNITY COLLEGE | BETHLEHEM | PA |
| 007203 | SALON SUCCESS ACADEMY | UPLAND | CA |
| 007204 | MODERN BEAUTY ACADEMY | OXNARD | CA |
| 007206 | UNIVERSITY OF PUERTO RICO - CAYEY UNIVER | CAYEY | PR |
| 007209 | REDONDO BEACH BEAUTY COLLEGE | REDONDO BEACH | CA |
| 007228 | UNIVERSITY OF PUERTO RICO - ARECIBO | ARECIBO | PR |
| 007253 | FEDERICO BEAUTY INSTITUTE | SACRAMENTO | CA |
| 007260 | SOUTHWEST VIRGINIA COMMUNITY CLG | RICHLANDS | VA |
| 007263 | HOLY CROSS COLLEGE | NOTRE DAME | IN |
| 007264 | MESIFTA TORAH VODAATH RABBINCAL SEM | BROOKLYN | NY |
| 007265 | CARL SANDBURG COLLEGE | GALESBURG | IL |
| 007266 | PIMA COUNTY COMMUNITY COLLEGE | TUCSON | AZ |
| 007273 | CUNY-BERNARD BARUCH COLLEGE | NEW YORK | NY |
| 007275 | EASTERN GATEWAY COMMUNITY COLLEGE | STEUBENVILLE | OH |
| 007279 | HAWAII PACIFIC UNIVERSITY | HONOLULU | HI |
| 007283 | CENTRAL ARIZONA COLLEGE | COOLIDGE | AZ |
| 007287 | BRAZOSPORT COLLEGE | LAKE JACKSON | TX |
| 007291 | ST LUKE'S COLLEGE | SIOUX CITY | IA |
| 007297 | SPARTAN COLLEGE OF AERONAUTICS AND TECHN | BROOMFIELD | CO |
| 007304 | CULINARY INSTITUTE OF AMERICA | HYDE PARK | NY |
| 007305 | PORTER AND CHESTER INSTITUTE OF HAMDEN | HAMDEN | CT |
| 007350 | ANOKA-HENNEPIN TECHNICAL COLLEGE | ANOKA | MN |
| 007358 | UNIVERSITY OF NEBRASKA - CURTIS | CURTIS | NE |
| 007375 | ISLAND DRAFTING & TECHNICAL INST | AMITYVILLE | NY |
| 007387 | LONG ISLAND BEAUTY SCHOOL | HAUPPAUGE | NY |
| 007388 | LONG ISLAND BEAUTY SCHOOL | HEMPSTEAD | NY |
| 007401 | MANDL SCHOOL | NEW YORK | NY |
| 007430 | ANTONELLI INST OF ART & PHOTOGRAPHY | ERDENHEIM | PA |
| 007436 | BRIGHTWOOD CAREER INSTITUTE | PITTSBURGH | PA |
| 007437 | PITTSBURGH TECHNICAL COLLEGE | OAKDALE | PA |
| 007440 | LINCOLN COLLEGE OF TECHNOLOGY - NASHVILL | NASHVILLE | TN |
| 007459 | PAIER COLLEGE OF ART | HAMDEN | CT |
| 007465 | AMERICAN ACADEMY OF DRAMATIC ARTS | NEW YORK | NY |
| 007466 | LIM COLLEGE | NEW YORK | NY |
| 007468 | SCHOOL OF VISUAL ARTS | NEW YORK | NY |
| 007469 | HUSSIAN SCHOOL OF ART, INC. | PHILADELPHIA | PA |
| 007470 | ART INSTITUTE OF PITTSBURGH (THE) | PITTSBURGH | PA |
| 007473 | CHOFFIN CAREER & TECHNICAL CENTER | YOUNGSTOWN | OH |
| 007491 | BRIGHTWOOD COLLEGE | BALTIMORE | MD |
| 007502 | BERKELEY COLLEGE | WOODLAND PARK | NJ |
| 007506 | LINCOLN TECHNICAL INSTITUTE - UNION | UNION | NJ |
| 007518 | APEX TECHNICAL SCHOOL | LONG ISLAND CITY | NY |
| 007522 | CONTINENTAL SCH OF BEAUTY CULTURE | ROCHESTER | NY |
| 007529 | CHESTER COUNTY INTERMEDIATE UNIT, PNP | DOWNINGTOWN | PA |
| 007531 | ACADEMY OF ART UNIVERSITY | SAN FRANCISCO | CA |
| 007532 | FINGER LAKES COMMUNITY COLLEGE | CANANDAIGUA | NY |
| 007534 | NASHVILLE STATE COMMUNITY COLLEGE | NASHVILLE | TN |
| 007536 | COSUMNES RIVER COLLEGE | SACRAMENTO | CA |
| 007540 | MISSOURI BAPTIST UNIVERSITY | ST LOUIS | MO |
| 007544 | APPALACHIAN BIBLE COLLEGE | BRADLEY | WV |
| 007547 | LINCOLN COLLEGE OF TECHNOLOGY - DENVER | DENVER | CO |
| 007549 | COYNE AMERICAN INSTITUTE | CHICAGO | IL |
| 007555 | LAKES REGION COMMUNITY COLLEGE | LACONIA | NH |
| 007558 | FORT MYERS TECHNICAL COLLEGE | FORT MYERS | FL |
| 007560 | RIVER VALLEY COMMUNITY COLLEGE | CLAREMONT | NH |
| 007570 | HELENA COLLEGE UNIVERSITY OF MONTANA | HELENA | MT |
| 007573 | EMPIRE BEAUTY SCHOOL | ASTORIA | NY |
| 007578 | HUNTINGTON SCHOOL OF BEAUTY CULTURE | HUNTINGTON | WV |
| 007582 | AIMS COMMUNITY COLLEGE | GREELEY | CO |
| 007588 | CAPRI COLLEGE | DUBUQUE | IA |
| 007591 | SOUTHEAST COMM. COLLEGE-ALL CAMPUSES | LINCOLN | NE |
| 007593 | PARISIAN BEAUTY ACADEMY PAUL MITCHELL PA | HACKENSACK | NJ |
| 007598 | HOCKING TECHNICAL COLLEGE | NELSONVILLE | OH |
| 007600 | INTERNATIONAL BEAUTY SCHOOL | MARTINSBURG | WV |
| 007602 | NORTHEASTERN TECHNICAL COLLEGE | CHERAW | SC |
| 007607 | CONCORDE CAREER INSTITUTE | NORTH HOLLYWOOD | CA |
| 007611 | EQ SCHOOL OF HAIR DESIGN | COUNCIL BLUFFS | IA |
| 007617 | CARNEGIE INSTITUTE | TROY | MI |
| 007628 | STATE FAIR COMMUNITY COLLEGE | SEDALIA | MO |
| 007635 | CAPITAL COMMUNITY COLLEGE | HARTFORD | CT |
| 007640 | FAYETTEVILLE TECHNICAL CMTY COLLEGE | FAYETTEVILLE | NC |
| 007644 | LAKE LAND COLLEGE | MATTOON | IL |
| 007659 | LA JAMES COLLEGE OF HAIRSTYLING | MASON CITY | IA |
| 007678 | SPARTAN COLLEGE OF AERONAUTICS AND TECHN | TULSA | OK |
| 007684 | KISHWAUKEE COLLEGE | MALTA | IL |
| 007686 | SOUTHERN UNIV AT SHREVEPORT/BOSSIER | SHREVEPORT | LA |
| 007687 | JAMES SPRUNT COMMUNITY COLLEGE | KENANSVILLE | NC |
| 007690 | KANKAKEE COMMUNITY COLLEGE | KANKAKEE | IL |
| 007691 | MCHENRY COUNTY COLLEGE | CRYSTAL LAKE | IL |
| 007692 | MORAINE VALLEY COMMUNITY COLLEGE | PALOS HILLS | IL |
| 007693 | SHAWNEE COMMUNITY COLLEGE | ULLIN | IL |
| 007694 | COLLEGE OF LAKE COUNTY | GRAYSLAKE | IL |
| 007699 | SOUTHWEST WISCONSIN TECH COLLEGE | FENNIMORE | WI |
| 007707 | COLUMBIA COLLEGE | SONORA | CA |
| 007713 | SKYLINE COLLEGE | SAN BRUNO | CA |
| 007717 | CAPRI COLLEGE | DAVENPORT | IA |
| 007730 | ROWAN COLLEGE AT BURLINGTON COUNTY | MOUNT LAUREL | NJ |
| 007731 | RARITAN VALLEY COMMUNITY COLLEGE | SOMERVILLE | NJ |
| 007735 | ALTIERUS CAREER COLLEGE | TAMPA | FL |
| 007738 | SOUTHERN ARKANSAS UNIVERSITY TECH | CAMDEN | AR |
| 007759 | LINCOLN TECHNICAL INSTITUTE - ALLENTOWN | ALLENTOWN | PA |
| 007779 | LANSDALE SCHOOL OF BUSINESS | NORTH WALES | PA |
| 007780 | NEW CASTLE SCHOOL OF TRADES | PULASKI | PA |
| 007781 | BRIGHTWOOD CAREER INSTITUTE | BROOMALL | PA |
| 007783 | MIDDLE TENNESSEE SCH OF ANESTHESIA | MADISON | TN |
| 007819 | ART INSTITUTE OF PORTLAND (THE) | PORTLAND | OR |
| 007832 | LINCOLN TECHNICAL INSTITUTE - PHILADELPH | PHILADELPHIA | PA |
| 007839 | TRIANGLE TECH | PITTSBURGH | PA |
| 007845 | NEW ENGLAND INSTITUTE OF TECHNOLOGY | EAST GREENWICH | RI |
| 007870 | HILLSBOROUGH COMMUNITY COLLEGE | TAMPA | FL |
| 007871 | GEORGE C WALLACE STATE CMTY CLG | HANCEVILLE | AL |
| 007892 | SAMPSON COMMUNITY COLLEGE | CLINTON | NC |
| 007893 | FLAGLER COLLEGE | SAINT AUGUSTINE | FL |
| 007900 | BUTTE ACADEMY OF BEAUTY CULTURE | BUTTE | MT |
| 007930 | CONCORDE CAREER INSTITUTE | SAN DIEGO | CA |
| 007933 | FRONT RANGE COMMUNITY COLLEGE | WESTMINSTER | CO |
| 007936 | LINCOLN COLLEGE OF TECHNOLOGY - COLUMBIA | COLUMBIA | MD |
| 007937 | MS ROBERTS ACADEMY OF BEAUTY CULTURE | HILLSIDE | IL |
| 007938 | LINCOLN COLLEGE OF TECHNOLOGY | INDIANAPOLIS | IN |
| 007941 | SALON PROFESSIONAL ACADEMY (THE) | CEDAR FALLS | IA |
| 007948 | WILMINGTON UNIVERSITY | NEW CASTLE | DE |
| 007950 | WEST SHORE COMMUNITY COLLEGE | SCOTTVILLE | MI |
| 007954 | NORMANDALE COMMUNITY COLLEGE | BLOOMINGTON | MN |
| 007985 | SOUTH PIEDMONT COMMUNITY COLLEGE | POLKTON | NC |
| 007986 | HALIFAX COMMUNITY COLLEGE | WELDON | NC |
| 007987 | BLADEN COMMUNITY COLLEGE | DUBLIN | NC |
| 007988 | MARTIN COMMUNITY COLLEGE | WILLIAMSTON | NC |
| 007993 | CALIF STATE UNIV BAKERSFIELD | BAKERSFIELD | CA |
| 008038 | MIDDLESEX COMMUNITY CLG | MIDDLETOWN | CT |
| 008067 | LSU HEALTH SCIENCES CENTR-SHREVEPOR | SHREVEPORT | LA |
| 008070 | PAUL MITCHELL THE SCHOOL ARKANSAS | FAYETTEVILLE | AR |
| 008071 | CONCORDE CAREER INSTITUTE | GARDEN GROVE | CA |
| 008075 | ST JOHN VIANNEY COLLEGE SEMINARY | MIAMI | FL |
| 008076 | JOHN A LOGAN COLLEGE | CARTERVILLE | IL |
| 008081 | CARTERET COMMUNITY COLLEGE | MOREHEAD CITY | NC |
| 008082 | CLEVELAND COMMUNITY COLLEGE | SHELBY | NC |
| 008083 | HAYWOOD COMMUNITY COLLEGE | CLYDE | NC |
| 008085 | MCDOWELL TECHNICAL COMMUNITY CLG | MARION | NC |
| 008086 | CRAVEN COMMUNITY COLLEGE | NEW BERN | NC |
| 008087 | MONTGOMERY COMMUNITY COLLEGE | TROY | NC |
| 008124 | EASTMAN SCH OF MUSIC/UNIV ROCHESTER | ROCHESTER | NY |
| 008133 | ZANE STATE COLLEGE | ZANESVILLE | OH |
| 008155 | EVERGREEN STATE COLLEGE (THE) | OLYMPIA | WA |
| 008175 | HOWARD COMMUNITY COLLEGE | COLUMBIA | MD |
| 008178 | EMPIRE BEAUTY SCHOOL | GRAND RAPIDS | MI |
| 008189 | CONTINENTAL SCHOOL OF BEAUTY CULTURE - B | WEST SENECA | NY |
| 008200 | JAMESON MEMORIAL HOSP SCH NURSING | NEW CASTLE | PA |
| 008216 | WAYNE COMMUNITY COLLEGE | GOLDSBORO | NC |
| 008221 | UNIVERSAL TECHNICAL INSTITUTE | AVONDALE | AZ |
| 008228 | SEWARD COUNTY COMMUNITY COLLEGE | LIBERAL | KS |
| 008244 | JOHNSON COUNTY COMMUNITY COLLEGE | OVERLAND PARK | KS |
| 008246 | DINÉ COLLEGE | TSAILE | AZ |
| 008259 | EDUCATORS OF BEAUTY | STERLING | IL |
| 008263 | AWARD BEAUTY SCHOOL | HAGERSTOWN | MD |
| 008276 | BRYANT & STRATTON COLLEGE - SYRACUSE | SYRACUSE | NY |
| 008278 | TERRA COMMUNITY COLLEGE | FREMONT | OH |
| 008284 | MITCHELL TECHNICAL COLLEGE | MITCHELL | SD |
| 008285 | SOUTHEAST TECHNICAL COLLEGE | SIOUX FALLS | SD |
| 008298 | INDIAN HILLS COMMUNITY COLLEGE | OTTUMWA | IA |
| 008303 | GATEWAY COMMUNITY COLLEGE | PHOENIX | AZ |
| 008304 | SCOTTSDALE COMMUNITY COLLEGE | SCOTTSDALE | AZ |
| 008308 | CECIL COLLEGE | NORTH EAST | MD |
| 008310 | AUBURN UNIVERSITY-MONTGOMERY | MONTGOMERY | AL |
| 008350 | ART INSTITUTE OF PHILADELPHIA (THE) - | PHILADELPHIA | PA |
| 008353 | LINCOLN COLLEGE OF TECHNOLOGY - GRAND PR | GRAND PRAIRIE | TX |
| 008355 | JAMES RUMSEY TECHNICAL INSTITUTE | MARTINSBURG | WV |
| 008404 | BROOKDALE COMMUNITY COLLEGE | LINCROFT | NJ |
| 008424 | LA JAMES INTERNATIONAL COLLEGE | FORT DODGE | IA |
| 008466 | SOUTHWESTERN COMMUNITY COLLEGE | SYLVA | NC |
| 008492 | CHI HEALTH SCHOOL OF RADIOLOGIC TECHNOLO | OMAHA | NE |
| 008494 | HOHOKUS SCHOOL OF TRADE & TECHN SCIENCE | PATERSON | NJ |
| 008495 | JAMESTOWN BUSINESS COLLEGE | JAMESTOWN | NY |
| 008501 | RASMUSSEN COLLEGE - OCALA | OCALA | FL |
| 008512 | UNIVERSITY OF THE WEST INDIES, MONA CAMP | KINGSTON | FC |
| 008537 | CONCORDE CAREER INSTITUTE | SAN BERNARDINO | CA |
| 008543 | ATLANTA TECHNICAL COLLEGE | ATLANTA | GA |
| 008545 | STAUTZENBERGER COLLEGE - ROCKFORD CAREER | ROCKFORD | IL |
| 008552 | STEVENS THE INSTITUTE OF BUSINESS & ARTS | ST LOUIS | MO |
| 008556 | BERKELEY COLLEGE | NEW YORK | NY |
| 008557 | NASH COMMUNITY COLLEGE | ROCKY MOUNT | NC |
| 008558 | BEAUFORT COUNTY COMMUNITY COLLEGE | WASHINGTON | NC |
| 008568 | VET TECH INSTITUTE | PITTSBURGH | PA |
| 008596 | WEST LOS ANGELES COLLEGE | CULVER CITY | CA |
| 008597 | FEATHER RIVER COLLEGE | QUINCY | CA |
| 008609 | RABBINICAL COLLEGE OF AMERICA | MORRISTOWN | NJ |
| 008611 | CUNY, HOSTOS CMTY COLLEGE | BRONX | NY |
| 008612 | ROBESON COMMUNITY COLLEGE | LUMBERTON | NC |
| 008613 | ROANOKE-CHOWAN COMMUNITY COLLEGE | AHOSKIE | NC |
| 008614 | RABBINICAL CLG BOBOVER YESHIVA BNEI | BROOKLYN | NY |
| 008617 | RABBINICAL SEM MKOR CHAIM-YESHIVA | BROOKLYN | NY |
| 008655 | GENESIS CAREER COLLEGE | COOKEVILLE | TN |
| 008658 | O'BRIENS AVEDA INSTITUTE | WILLISTON | VT |
| 008659 | LORD FAIRFAX COMMUNITY COLLEGE | MIDDLETOWN | VA |
| 008660 | GERMANNA COMMUNITY COLLEGE | LOCUST GROVE | VA |
| 008661 | SOUTHSIDE VIRGINIA CMTY CLG | ALBERTA | VA |
| 008677 | NORTHWEST STATE COMMUNITY COLLEGE | ARCHBOLD | OH |
| 008680 | MTI COLLEGE | SACRAMENTO | CA |
| 008694 | RASMUSSEN COLLEGE - ST. CLOUD | SAINT CLOUD | MN |
| 008788 | STATE UNIVERSITY OF NEW YORK STUDENT LOA | ALBANY | NY |
| 008815 | UNIVERSITY OF PITTSBURGH | PITTSBURGH | PA |
| 008848 | WARNER UNIVERSITY | LAKE WALES | FL |
| 008849 | PALM BEACH ATLANTIC UNIVERSITY | WEST PALM BEACH | FL |
| 008854 | NEW MEXICO STATE UNIV-GRANTS | GRANTS | NM |
| 008855 | EDGECOMBE COMMUNITY COLLEGE | TARBORO | NC |
| 008859 | JOHN A GUPTON COLLEGE | NASHVILLE | TN |
| 008860 | SIT | BRATTLEBORO | VT |
| 008862 | EAST CENTRAL COLLEGE | UNION | MO |
| 008863 | WALTERS STATE COMMUNITY COLLEGE | MORRISTOWN | TN |
| 008864 | ARIZONA ACADEMY OF BEAUTY | TUCSON | AZ |
| 008871 | CONCORDE CAREER INSTITUTE | AURORA | CO |
| 008878 | MIAMI INTERNATIONAL UNIV ART&DESIGN | MIAMI | FL |
| 008880 | MORRISON INSTITUTE OF TECHNOLOGY | MORRISON | IL |
| 008887 | CONCORDE CAREER INSTITUTE | PORTLAND | OR |
| 008896 | PIKES PEAK COMMUNITY COLLEGE | COLORADO SPRINGS | CO |
| 008903 | COLLEGE OF THE CANYONS | SANTA CLARITA | CA |
| 008906 | MACOMB COMMUNITY COLLEGE | WARREN | MI |
| 008918 | SADDLEBACK COLLEGE | MISSION VIEJO | CA |
| 008919 | NICOLET AREA TECHNICAL COLLEGE | RHINELANDER | WI |
| 008938 | GRAHAM HOSPITAL SCH OF NURSING | CANTON | IL |
| 008946 | PORT HURON COSMETOLOGY COLLEGE | WATERFORD | MI |
| 008959 | CLARKSBURG BEAUTY ACADEMY | CLARKSBURG | WV |
| 008976 | CLAYTON STATE UNIVERSITY | MORROW | GA |
| 008988 | LURLEEN B WALLACE COMMUNITY COLLEGE | ANDALUSIA | AL |
| 009010 | MADISONVILLE COMMUNITY COLLEGE | MADISONVILLE | KY |
| 009029 | NEIGHBORHOOD PLAYHOUSE | NEW YORK | NY |
| 009032 | EMPIRE COLLEGE | SANTA ROSA | CA |
| 009043 | ELMIRA BUSINESS INSTITUTE | VESTAL | NY |
| 009047 | HUNTINGTON JUNIOR COLLEGE | HUNTINGTON | WV |
| 009078 | CAPRI INSTITUTE OF HAIR DESIGN | CLIFTON | NJ |
| 009089 | HANNIBAL - LAGRANGE UNIVERSITY | HANNIBAL | MO |
| 009145 | GOVERNORS STATE UNIVERSITY | UNIVERSITY PARK | IL |
| 009156 | WAYNE COUNTY SCHOOLS CAREER CENTER | SMITHVILLE | OH |
| 009157 | WYOTECH | LARAMIE | WY |
| 009159 | PAUL D CAMP COMMUNITY COLLEGE | FRANKLIN | VA |
| 009160 | RAPPAHANNOCK COMMUNITY COLLEGE | GLENNS | VA |
| 009163 | SAN ANTONIO COLLEGE | SAN ANTONIO | TX |
| 009170 | UNIVERSITY OF WEST LOS ANGELES | INGLEWOOD | CA |
| 009185 | ROSE STATE COLLEGE | MIDWEST CITY | OK |
| 009192 | SIERRA NEVADA COLLEGE | INCLINE VILLAGE | NV |
| 009194 | LAKESHORE TECHNICAL COLLEGE | CLEVELAND | WI |
| 009204 | KIAMICHI TECHNOLOGY CENTER | WILBURTON | OK |
| 009226 | FRANCIS MARION UNIVERSITY | FLORENCE | SC |
| 009230 | WAYNE COUNTY COMMUNITY CLG-DISTRICT | DETROIT | MI |
| 009231 | WASHINGTON COUNTY COMMUNITY COLLEGE | CALAIS | ME |
| 009236 | NASHUA COMMUNITY COLLEGE | NASHUA | NH |
| 009248 | SAMARITAN HOSPITAL SCH NURSING | TROY | NY |
| 009259 | LARAMIE COUNTY COMMUNITY CLG | CHEYENNE | WY |
| 009267 | ALTIERUS CAREER COLLEGE | CHESAPEAKE | VA |
| 009270 | ART INSTITUTE OF ATLANTA (THE) | ATLANTA | GA |
| 009272 | CRAFTON HILLS COLLEGE | YUCAIPA | CA |
| 009273 | COLEMAN UNIVERSITY | SAN DIEGO | CA |
| 009275 | NORTHERN KENTUCKY UNIVERSITY | HIGHLAND HEIGHTS | KY |
| 009283 | MIDWAY-PARIS BEAUTY SCHOOL | RIDGEWOOD | NY |
| 009284 | BRITTANY BEAUTY SCHOOL | LEVITTOWN | NY |
| 009313 | DAYMAR COLLEGE | OWENSBORO | KY |
| 009314 | GREAT FALLS COLLEGE MONTANA STATE UNIVER | GREAT FALLS | MT |
| 009322 | WILLIAMSBURG TECHNICAL COLLEGE | KINGSTREE | SC |
| 009333 | UNIV OF ILLINOIS AT SPRINGFIELD | SPRINGFIELD | IL |
| 009335 | MESIVTA EASTERN PKWY RABBINICAL CLG | BROOKLYN | NY |
| 009336 | JOHNSTON COMMUNITY COLLEGE | SMITHFIELD | NC |
| 009344 | RAMAPO COLLEGE OF NEW JERSEY | MAHWAH | NJ |
| 009345 | STOCKTON UNIVERSITY | GALLOWAY | NJ |
| 009387 | PERRY TECHNICAL INSTITUTE | YAKIMA | WA |
| 009401 | COLORADO CHRISTIAN UNIVERSITY | LAKEWOOD | CO |
| 009412 | FORTIS COLLEGE | CUYAHOGA FALLS | OH |
| 009419 | STATE CLG OF BEAUTY CULT-WAUSAU | WAUSAU | WI |
| 009430 | TRI-COUNTY COMMUNITY COLLEGE | MURPHY | NC |
| 009450 | TURTLE MTN CMNTY COLG-FIN AID OFC | BELCOURT | ND |
| 009459 | EMPIRE BEAUTY SCHOOL | PORTLAND | ME |
| 009464 | TENNESSEE COLLEGE OF APPLIED TECHNOLOGY- | PULASKI | TN |
| 009466 | BRIGHTWOOD COLLEGE | SAN ANTONIO | TX |
| 009475 | EDUCATORS OF BEAUTY | LA SALLE | IL |
| 009479 | SAINT VINCENTS CMC SI NURSING SCHOOL | STATEN ISLAND | NY |
| 009507 | GEORGIA HIGHLANDS COLLEGE | ROME | GA |
| 009509 | CHARLES A JONES CAREER & EDUCATION CNTR | SACRAMENTO | CA |
| 009515 | J MICHAEL HARROLD BEAUTY ACADEMY | TERRE HAUTE | IN |
| 009523 | LA'JAMES INTERNATIONAL COLLEGE | FREMONT | NE |
| 009530 | GERBER AKRON BEAUTY SCHOOL | AKRON | OH |
| 009531 | SPA SCHOOL (THE) | COLUMBUS | OH |
| 009535 | STAUNTON SCHOOL OF COSMETOLOGY | STAUNTON | VA |
| 009542 | COMMUNITY COLLEGE OF DENVER | DENVER | CO |
| 009543 | RED ROCKS COMMUNITY COLLEGE | LAKEWOOD | CO |
| 009544 | SPOKANE FALLS COMMUNITY COLLEGE | SPOKANE | WA |
| 009549 | WESTERN TEXAS COLLEGE | SNYDER | TX |
| 009567 | TENNESSEE SCHOOL OF BEAUTY | KNOXVILLE | TN |
| 009590 | SUMMIT SALON ACADEMY KANSAS CITY | INDEPENDENCE | MO |
| 009595 | CANNELLA SCHOOL OF HAIR DESIGN | CHICAGO | IL |
| 009600 | COSMETOLOGY CAREERS UNLTD-DULUTH | DULUTH | MN |
| 009607 | HOUSE OF HEAVILIN BEAUTY COLLEGE | KANSAS CITY | MO |
| 009617 | CAPITOL SCHOOL OF HAIRSTYLING | OMAHA | NE |
| 009621 | HERZING UNIVERSITY | MADISON | WI |
| 009629 | MOUNTAIN EMPIRE COMMUNITY COLLEGE | BIG STONE GAP | VA |
| 009635 | FLORIDA INTERNATIONAL UNIVERSITY | MIAMI | FL |
| 009645 | BARD COLLEGE AT SIMON'S ROCK | GREAT BARRINGTON | MA |
| 009646 | PIEDMONT COMMUNITY COLLEGE | ROXBORO | NC |
| 009647 | OKLAHOMA STATE UNIV, OKLA CITY | OKLAHOMA CITY | OK |
| 009651 | TEXAS A&M INTERNATIONAL UNIVERSITY | LAREDO | TX |
| 009652 | UNIVERSITY OF PUERTO RICO, PONCE | PONCE | PR |
| 009660 | TIFFIN ACADEMY OF HAIR DESIGN | TIFFIN | OH |
| 009664 | EMPIRE BEAUTY SCHOOL | WHITEHALL | PA |
| 009673 | RUDAE'S SCHOOL OF BEAUTY CULTURE | FORT WAYNE | IN |
| 009684 | BLUE RIDGE COMMUNITY COLLEGE | FLAT ROCK | NC |
| 009704 | NORTH SEATTLE COLLEGE | SEATTLE | WA |
| 009706 | SOUTH SEATTLE COMMUNITY COLLEGE | SEATTLE | WA |
| 009708 | EVES COLLEGE OF HAIRSTYLING | LAWTON | OK |
| 009710 | TENNESSEE COLLEGE OF APPLIED TECHNOLOGY | HUNTSVILLE | TN |
| 009721 | BRADFORD SCHOOL | PITTSBURGH | PA |
| 009723 | ARIA HEALTH SCHOOL OF NURSING | FEASTERVILLE TREVOSE | PA |
| 009739 | GLEN DOW ACAD OF HAIR DESIGN | SPOKANE | WA |
| 009741 | UNIVERSITY OF TEXAS AT DALLAS | RICHARDSON | TX |
| 009744 | FOX VALLEY TECHNICAL COLLEGE | APPLETON | WI |
| 009748 | CARRINGTON COLLEGE | SACRAMENTO | CA |
| 009762 | UNIVERSITY OF SOUTHERN MAINE | PORTLAND | ME |
| 009763 | TULSA COMMUNITY COLLEGE | TULSA | OK |
| 009764 | TUNXIS COMMUNITY COLLEGE | FARMINGTON | CT |
| 009765 | THREE RIVERS COMMUNITY COLLEGE | NORWICH | CT |
| 009768 | UNIVERSITY OF NORTH TEXAS HEALTH SCIENCE | FORT WORTH | TX |
| 009769 | METROPOLITAN COLLEGE OF NEW YORK | NEW YORK | NY |
| 009797 | MIDLAND COLLEGE | MIDLAND | TX |
| 009800 | RUSH UNIVERSITY | CHICAGO | IL |
| 009826 | KENNEBEC VALLEY COMMUNITY COLLEGE | FAIRFIELD | ME |
| 009828 | ALTIERUS CAREER EDUCATION | SOUTHFIELD | MI |
| 009831 | MODEL COLLEGE OF HAIR DESIGN | SAINT CLOUD | MN |
| 009841 | UNIVERSITY OF NORTH FLORIDA | JACKSONVILLE | FL |
| 009862 | CLARKSON COLLEGE | OMAHA | NE |
| 009863 | PENNSYLVANIA COLLEGE OF HEALTH SCIENCES | LANCASTER | PA |
| 009873 | AVEDA INSTITUTE TWIN FALLS | TWIN FALLS | ID |
| 009896 | OAKTON COMMUNITY COLLEGE | DES PLAINES | IL |
| 009898 | AVERY JAMES SCHOOL OF COSMETOLOGY | LAKE CHARLES | LA |
| 009899 | LOWELL ACADEMY HAIRSTYLING INST | LOWELL | MA |
| 009902 | SHERIDAN TECHNICAL COLLEGE | HOLLYWOOD | FL |
| 009903 | VANCE-GRANVILLE CMTY COLLEGE | HENDERSON | NC |
| 009910 | TECHNICAL COLLEGE OF THE LOWCOUNTRY | BEAUFORT | SC |
| 009911 | UNIV OF SC-REGIONAL CAMPUSES ADMIN | COLUMBIA | SC |
| 009912 | VOLUNTEER STATE COMMUNITY COLLEGE | GALLATIN | TN |
| 009914 | ROANE STATE COMMUNITY COLLEGE | HARRIMAN | TN |
| 009917 | IVY TECH COMMUNITY COLLEGE OF INDIANA | INDIANAPOLIS | IN |
| 009928 | PIEDMONT VIRGINIA COMMUNITY COLLEGE | CHARLOTTESVILLE | VA |
| 009929 | SUNY COLLEGE OF OPTOMETRY | NEW YORK | NY |
| 009930 | UNIVERSITY OF TEXAS-PERMIAN BASIN | ODESSA | TX |
| 009936 | MIDDLESEX COMMUNITY COLLEGE | BEDFORD | MA |
| 009937 | NEBR METHODIST CLG OF NURS ALLD HLTH | OMAHA | NE |
| 009941 | BELMONT COLLEGE | SAINT CLAIRSVILLE | OH |
| 009942 | SHAWNEE STATE UNIVERSITY | PORTSMOUTH | OH |
| 009948 | NEUMONT COLLEGE OF COMPUTER SCIENCE | SALT LAKE CITY | UT |
| 009962 | LUNA COMMUNITY COLLEGE | LAS VEGAS | NM |
| 009963 | CADDO KIOWA VOC TECH CENTER | FORT COBB | OK |
| 009964 | CENTRAL OKLAHOMA AREA VOC TECH SCH | DRUMRIGHT | OK |
| 009965 | CANADIAN VALLEY TECHNOLOGY CENTER | EL RENO | OK |
| 009968 | GORDON COOPER TECHNOLOGY CENTER | SHAWNEE | OK |
| 009976 | COLLEGE OF THE OUACHITAS | MALVERN | AR |
| 009980 | GEORGE C WALLACE STATE CMTY COLLEGE | SELMA | AL |
| 009981 | MORGAN COMMUNITY COLLEGE | FORT MORGAN | CO |
| 009987 | SAINT ANTHONY COLLEGE OF NURSING | ROCKFORD | IL |
| 009989 | CALIFORNIA AERONAUTICAL UNIVERSITY | BAKERSFIELD | CA |
| 009994 | PASSAIC COUNTY COMMUNITY COLLEGE | PATERSON | NJ |
| 010010 | AMERICAN SAMOA CMNTY COLLEGE | PAGO PAGO | AS |
| 010014 | GARRETT COMMUNITY COLLEGE | MCHENRY | MD |
| 010015 | UNIVERSIDAD CENTRAL DE BAYAMON | BAYAMON | PR |
| 010017 | PAYNE THEOLOGICAL SEMINARY | WILBERFORCE | OH |
| 010019 | UNIVERSITY OF TEXAS SOUTHWESTERN MEDICAL | DALLAS | TX |
| 010020 | LEWIS AND CLARK COMMUNITY COLLEGE | GODFREY | IL |
| 010021 | TJU - MEDICAL COLLEGE | PHILADELPHIA | PA |
| 010027 | JAMES A. RHODES STATE COLLEGE | LIMA | OH |
| 010043 | BON SECOURS MEMORIAL COLLEGE OF NURSING | RICHMOND | VA |
| 010051 | LA GUARDIA CMTY COLLEGE - CUNY | LONG ISLAND CITY | NY |
| 010052 | JEFFERSON-LEWIS BOCES PRAC NRSGPRG | WATERTOWN | NY |
| 010053 | INDIAN CAPITAL TECHNOLGY CENTER #4 | MUSKOGEE | OK |
| 010056 | AIKEN TECHNICAL COLLEGE | AIKEN | SC |
| 010060 | VERNON COLLEGE | VERNON | TX |
| 010061 | BRYANT & STRATTON COLLEGE - VIRGINIA BEA | VIRGINIA BEACH | VA |
| 010071 | ROGUE COMMUNITY COLLEGE | GRANTS PASS | OR |
| 010097 | CUNY-MEDGAR W EVERS COLLEGE | BROOKLYN | NY |
| 010111 | CERRO-COSO COMMUNITY COLLEGE | RIDGECREST | CA |
| 010115 | UNIVERSITY OF TEXAS-SAN ANTONIO | SAN ANTONIO | TX |
| 010122 | PHAGANS' MEDFORD BEAUTY SCHOOL | MEDFORD | OR |
| 010130 | WADE COLLEGE | DALLAS | TX |
| 010138 | STEWART SCHOOL | SIOUX FALLS | SD |
| 010142 | TOURO COLLEGE | NEW YORK | NY |
| 010147 | WESTERN SUFFOLK BOCES | NORTHPORT | NY |
| 010148 | COLORADO TECHNICAL UNIVERSITY | COLORADO SPRINGS | CO |
| 010151 | VINCENNES BEAUTY COLLEGE | VINCENNES | IN |
| 010170 | WESTERN DAKOTA TECHNICAL INSTITUTE | RAPID CITY | SD |
| 010176 | WESTMORELAND COUNTY COMMUNITY CLG | YOUNGWOOD | PA |
| 010195 | ART INSTITUTE OF FORT LAUDERDALE (THE) | FORT LAUDERDALE | FL |
| 010198 | ECPI UNIVERSITY | VIRGINIA BEACH | VA |
| 010219 | MEREDITH MANOR EQUESTRIAN CENTRE | WAVERLY | WV |
| 010223 | MIAMI DADE COLLEGE - NORTH CAMPUS | MIAMI | FL |
| 010256 | BENEDICTINE COLLEGE | ATCHISON | KS |
| 010264 | SOUTH COLLEGE - ASHEVILLE, NC | ASHEVILLE | NC |
| 010266 | RANDALL UNIVERSITY | MOORE | OK |
| 010280 | OHIO STATE BEAUTY ACADEMY | LIMA | OH |
| 010286 | EMPIRE STATE COLLEGE | SARATOGA SPRINGS | NY |
| 010316 | LINCOLN COLLEGE OF TECHNOLOGY - MELROSE | MELROSE PARK | IL |
| 010319 | FORTIS INSTITUTE | TOWSON | MD |
| 010323 | HANNAH E MULLINS SCH-PRAC NRSG | SALEM | OH |
| 010338 | EASTERN VIRGINIA MEDICAL SCHOOL | NORFOLK | VA |
| 010340 | LOS MEDANOS COLLEGE | PITTSBURG | CA |
| 010342 | SOUTHERN OKLAHOMA TECHNOLOGY CENTER | ARDMORE | OK |
| 010343 | COLLEGE OF MICRONESIA - FSM | KOLONIA, POHNPEI | FM |
| 010345 | CINCINNATI STATE TECH & COMM CLG | CINCINNATI | OH |
| 010362 | COLLEGE OF SOUTHERN NEVADA | LAS VEGAS | NV |
| 010363 | TRUCKEE MEADOWS COMMUNITY CLG | RENO | NV |
| 010364 | WHATCOM COMMUNITY COLLEGE | BELLINGHAM | WA |
| 010374 | METROPOLITAN STATE UNIVERSITY | ST PAUL | MN |
| 010378 | RABBINICAL COLLEGE OF LONG ISLAND | LONG BEACH | NY |
| 010387 | EL PASO COMMUNITY COLLEGE | EL PASO | TX |
| 010388 | READING AREA COMMUNITY COLLEGE | READING | PA |
| 010390 | WINDWARD COMMUNITY COLLEGE | KANEOHE | HI |
| 010391 | OKLAHOMA CITY COMMUNITY COLLEGE | OKLAHOMA CITY | OK |
| 010392 | LIBERTY UNIVERSITY | LYNCHBURG | VA |
| 010395 | UNIVERSITY OF SAN DIEGO | SAN DIEGO | CA |
| 010402 | DAKOTA COUNTY TECHNICAL COLLEGE | ROSEMOUNT | MN |
| 010405 | PINNACLE CAREER INSTITUTE | KANSAS CITY | MO |
| 010406 | JOSEF'S SCHOOL OF HAIR, SKIN & BODY | GRAND FORKS | ND |
| 010409 | TRICOCI U OF BEAUTY CULTURE-LAFAYETTE | LAFAYETTE | IN |
| 010410 | BRIGHTWOOD COLLEGE | TOWSON | MD |
| 010422 | HOUSTON COMMUNITY COLLEGE | HOUSTON | TX |
| 010424 | SALON PROFESSIONAL ACADEMY THE | LEXINGTON | KY |
| 010438 | HASKELL INDIAN NATIONS UNIVERSITY | LAWRENCE | KS |
| 010439 | SOUTHWEST TENNESSEE COMMUNITY COLLG | MEMPHIS | TN |
| 010442 | OAKLAND COMMUNITY COLLEGE - ROYAL OAK CA | ROYAL OAK | MI |
| 010453 | WASHINGTON STATE CMTY COLLEGE | MARIETTA | OH |
| 010460 | AMERICAN BAPTIST THEOLOGICAL SEMINA | NASHVILLE | TN |
| 010474 | MARYMOUNT CALIFORNIA UNIVERSITY | RANCHO PALOS VERDES | CA |
| 010487 | WEST GEORGIA TECHNICAL COLLEGE | WACO | GA |
| 010489 | AMERICAN NATIONAL UNIVERSITY | PIKEVILLE | KY |
| 010491 | HENNEPIN TECHNICAL COLLEGE | BROOKLYN PARK | MN |
| 010501 | LAKEVIEW COLLEGE OF NURSING | DANVILLE | IL |
| 010503 | WICHITA TECHNICAL INSTITUTE | WICHITA | KS |
| 010509 | HALLMARK UNIVERSITY | SAN ANTONIO | TX |
| 010530 | QUINEBAUG VALLEY COMMUNITY COLLEGE | DANIELSON | CT |
| 010542 | EMPIRE BEAUTY SCHOOL | MOOSIC | PA |
| 010546 | CENTURY COLLEGE | WHITE BEAR LAKE | MN |
| 010549 | KEHILATH YAKOV RABBINICAL SEMINARY | OSSINING | NY |
| 010551 | NEW YORK SCH MED & DENTAL ASSISTANT | LONG ISLAND CITY | NY |
| 010567 | COLEGIO TECNOLOGICO DE SAN JUAN | SAN JUAN | PR |
| 010573 | WEST VIRGINIA JUNIOR COLLEGE | CHARLESTON | WV |
| 010618 | MID-AMERICA CLG FUNERAL SERVICE | JEFFERSONVILLE | IN |
| 010629 | P B COSMETOLOGY EDUCATION CENTRE | GLOUCESTER CITY | NJ |
| 010630 | NORTHERN INSTITUTE OF COSMETOLOGY | LORAIN | OH |
| 010641 | SOUTHERN WESTCHESTER BOCES | HARRISON | NY |
| 010652 | PASCO - HERNANDO STATE COLLEGE | NEW PORT RICHEY | FL |
| 010684 | ERIE COMMUNITY COLLEGE-ALL CAMPUSES | BUFFALO | NY |
| 010689 | WASHBURN INSTITUTE OF TECHNOLOGY | TOPEKA | KS |
| 010695 | TRI-COUNTY BEAUTY ACADEMY | LITCHFIELD | IL |
| 010700 | TENNESSEE COLLEGE OF APPLIED TECHNOLOGY- | JACKSBORO | TN |
| 010717 | GREAT PLAINS TECHNOLOGY CENTER SCHOOL DI | LAWTON | OK |
| 010724 | CARLOS ALBIZU UNIVERSITY | SAN JUAN | PR |
| 010727 | DEVRY UNIVERSITY | CHICAGO | IL |
| 010736 | MARION TECHNICAL COLLEGE | MARION | OH |
| 010741 | MELLIE'S BEAUTY COLLEGE | FORT SMITH | AR |
| 010761 | DALLAS INSTITUTE OF FUNERAL SERVICE | DALLAS | TX |
| 010762 | WESTERN OK AREA VOC TECH SCH DIST12 | BURNS FLAT | OK |
| 010763 | INTER AMERICAN UNIVERSITY OF PUERTO RICO | FAJARDO | PR |
| 010764 | INTER AMERICAN UNIVERSITY OF PUERTO RICO | GUAYAMA | PR |
| 010771 | GUPTON JONES COLLEGE | DECATUR | GA |
| 010779 | PORTER AND CHESTER INSTITUTE-ALLCAMPUSES | STRATFORD | CT |
| 010813 | AMERICAN ACAD MCALLISTER INST | NEW YORK | NY |
| 010814 | PITTSBURGH INST MORTUARY SCIENCE | PITTSBURGH | PA |
| 010819 | CONSERVATORIO DE MUSICA DE PUERTO RICO | SAN JUAN | PR |
| 010822 | VIRGINIA SCH OF HAIR DESIGN | HAMPTON | VA |
| 010826 | TOM P. HANEY TECHNICAL CENTER | PANAMA CITY | FL |
| 010827 | DAVID PRESSLEY PROF SCH OF COSMTLGY | ROYAL OAK | MI |
| 010836 | PIVOT POINT ACADEMY | BLOOMINGDALE | IL |
| 010847 | ARIZONA AUTOMOTIVE INSTITUTE | GLENDALE | AZ |
| 010858 | AVALON SCHOOL OF COSMETOLOGY | MESA | AZ |
| 010879 | RICHLAND COMMUNITY COLLEGE | DECATUR | IL |
| 010880 | CHATFIELD COLLEGE | SAINT MARTIN | OH |
| 010903 | RIZZIERI INSTITUTE | VOORHEES | NJ |
| 010906 | CINCINNATI CLG OF MORTUARY SCIENCE | CINCINNATI | OH |
| 010920 | WEST VIRGINIA NORTHERN CMTY COLLEGE | WHEELING | WV |
| 010922 | UNIVERSITY OF PUERTO RICO - UTUADO | UTUADO | PR |
| 010923 | UNION INSTITUTE & UNIVERSITY | CINCINNATI | OH |
| 010943 | RABBINICAL COLLEGE BETH SHRAGA | MONSEY | NY |
| 010975 | UNIVERSITY OF PUERTO RICO BAYAMON TECHNI | BAYAMON | PR |
| 010997 | EAST GEORGIA COLLEGE | SWAINSBORO | GA |
| 010998 | PENNSYLVANIA INSTITUTE OF TECH | MEDIA | PA |
| 011009 | PALAU COMMUNITY COLLEGE | WESTERN CAROLINA ISLAND | PW |
| 011046 | CENTRAL OHIO TECHNICAL COLLEGE | NEWARK | OH |
| 011076 | SH-OR YOSHUV RABBINICAL COLLEGE | FAR ROCKAWAY | NY |
| 011098 | FLINT INSTITUTE OF BARBERING | FLINT | MI |
| 011112 | FIDM-FASHION INSTITUTE OF DESIGN | LOS ANGELES | CA |
| 011113 | MAHARISHI INTERNATIONAL UNIVERSITY | FAIRFIELD | IA |
| 011117 | ALLIANT INTERNATIONAL UNIVERSITY | SAN DIEGO | CA |
| 011133 | COLLEGE OF EASTERN IDAHO | IDAHO FALLS | ID |
| 011141 | STARK STATE COLLEGE | NORTH CANTON | OH |
| 011145 | LONE STAR COLLEGE SYSTEM | HOUSTON | TX |
| 011150 | ASNUNTUCK COMMUNITY COLLEGE | ENFIELD | CT |
| 011161 | TEXAS A&M UNIV CORPUS CHRISTI | CORPUS CHRISTI | TX |
| 011163 | UNIVERSITY OF TEXAS AT TYLER | TYLER | TX |
| 011166 | BROADVIEW UNIVERSITY | WEST JORDAN | UT |
| 011167 | COMMUNITY COLLEGE OF VERMONT | MONTPELIER | VT |
| 011185 | SOUTHWESTERN INDIAN POLYTECH INST | ALBUQUERQUE | NM |
| 011189 | UNITED TALMUDICAL SEMINARY | BROOKLYN | NY |
| 011192 | BETH HAMEDRASH SHAAREI YOSHER INST | BROOKLYN | NY |
| 011194 | STANLY COMMUNITY COLLEGE | ALBEMARLE | NC |
| 011197 | MAYLAND COMMUNITY COLLEGE | SPRUCE PINE | NC |
| 011206 | PIONEER TECHNOLOGY CENTER | PONCA CITY | OK |
| 011208 | ASSOCIATED BETH RIVKAH SCHOOLS | BROOKLYN | NY |
| 011210 | BUNKER HILL COMMUNITY COLLEGE | CHARLESTOWN | MA |
| 011245 | WEST VIRGINIA SCH OSTEOPATHIC MED | LEWISBURG | WV |
| 011385 | COLLEGE OF THE ATLANTIC | BAR HARBOR | ME |
| 011460 | NATIONAL UNIVERSITY | LA JOLLA | CA |
| 011462 | UNIVERSITY OF ALASKA ANCHORAGE | ANCHORAGE | AK |
| 011477 | SANFORD MEDICAL CENTER | SIOUX FALLS | SD |
| 011481 | DIVERS INSTITUTE OF TECHNOLOGY | SEATTLE | WA |
| 011484 | ADVANCED INSTITUTE OF HAIR DESIGN | GREENFIELD | WI |
| 011505 | TRICOCI UNIVERSITY OF BEAUTY CULTURE | HIGHLAND | IN |
| 011519 | JOSEPH'S COLLEGE COSMETOLOGY | LINCOLN | NE |
| 011537 | MID-AMERICA TECHNOLOGY CENTER | WAYNE | OK |
| 011596 | SYLVAIN MELLOUL INTERNATIONAL HAIR ACADE | LYNCHBURG | VA |
| 011614 | CHAMPLAIN VALLEY HOSP SCH RAD TECH | PLATTSBURGH | NY |
| 011617 | CENTER FOR ALLIED HEALTH EDUCATION | BROOKLYN | NY |
| 011621 | AUTOMOTIVE TRAINING CENTER | EXTON | PA |
| 011622 | WELDER TRAINING & TESTING INST | ALLENTOWN | PA |
| 011644 | UNIVERSITY OF MARYLAND GLOBAL CAMPUS | ADELPHI | MD |
| 011648 | THOMAS EDISON STATE UNIVERSITY | TRENTON | NJ |
| 011670 | YESHIVA OF NITRA RABBINICAL COLLEGE - | MOUNT KISCO | NY |
| 011672 | MENDOCINO COLLEGE | UKIAH | CA |
| 011673 | MAINE COLLEGE OF ART | PORTLAND | ME |
| 011677 | MEMORIAL SLOAN KETTERING CANCER CTR | NEW YORK | NY |
| 011678 | SUNY POLYTECHNIC INSTITUTE | UTICA | NY |
| 011686 | RASMUSSEN COLLEGE - BLOOMINGTON | BLOOMINGTON | MN |
| 011707 | NORTH-WEST COLLEGE | WEST COVINA | CA |
| 011711 | UNIVERSITY OF HOUSTON-CLEAR LAKE | HOUSTON | TX |
| 011715 | JOSEPH F. MCCLOSKEY SCHOOL OF NURSING AT | POTTSVILLE | PA |
| 011718 | UNIVERSIDAD ANA G. MÉNDEZ - CAROLINA CAM | CAROLINA | PR |
| 011719 | UNIVERSIDAD ANA G. MÉNDEZ - GURABO CAMPU | GURABO | PR |
| 011727 | DELAWARE TECHNICAL COMMUNITY COLLEGE | DOVER | DE |
| 011744 | NATIONAL BEAUTY COLLEGE | NORTH CANTON | OH |
| 011745 | OHIO TECHNICAL COLLEGE | CLEVELAND | OH |
| 011749 | WOOD COUNTY TECHNICAL CENTER | PARKERSBURG | WV |
| 011799 | PAUL MITCHELL THE SCHOOL FAYETTEVILLE | FAYETTEVILLE | NC |
| 011810 | TAYLOR BUSINESS INSTITUTE | CHICAGO | IL |
| 011821 | YESHIVATH ZICHRON MOSHE | SOUTH FALLSBURG | NY |
| 011824 | WISCONSIN INDIANHEAD TECH CLG WITC | SHELL LAKE | WI |
| 011830 | BERK TRADE AND BUSINESS SCHOOL | LONG ISLAND CITY | NY |
| 011859 | WORD OF LIFE BIBLE INSTITUTE | POTTERSVILLE | NY |
| 011860 | MERCY MED CNTR SCHL OF RADIOGRAPHY | ROCKVILLE CENTRE | NY |
| 011862 | NORTHLAND PIONEER COLLEGE | HOLBROOK | AZ |
| 011864 | MOHAVE COMMUNITY COLLEGE | KINGMAN | AZ |
| 011865 | CALIFORNIA HAIR DESIGN ACADEMY | LA MESA | CA |
| 011866 | LU ROSS ACADEMY | VENTURA | CA |
| 011919 | BEAVER FALLS BEAUTY ACADEMY | BEAVER FALLS | PA |
| 011921 | WESTCHESTER SCH OF BEAUTY CULTURE | MOUNT VERNON | NY |
| 011926 | LEON'S BEAUTY SCHOOL | GREENSBORO | NC |
| 011930 | ROXBURY COMMUNITY COLLEGE | ROXBURY | MA |
| 011940 | ICPR JUNIOR COLLEGE | SAN JUAN | PR |
| 011941 | AMERICAN UNIVERSITY OF PUERTO RICO | BAYAMON | PR |
| 011948 | BLACK RIVER TECHNICAL COLLEGE | POCAHONTAS | AR |
| 011969 | DORSEY SCHOOL OF BUSINESS - ROSEVILLE | ROSEVILLE | MI |
| 011984 | OHR HAMEIR THEOLOGICAL SEMINARY | PEEKSKILL | NY |
| 011989 | TALMUDICAL ACADEMY | ADELPHIA | NJ |
| 011997 | YESHIVA KARLIN STOLIN RAB INSTITUTE | BROOKLYN | NY |
| 012011 | TALMUDICAL SEM OHOLEI TORAH | BROOKLYN | NY |
| 012015 | AUSTIN COMMUNITY COLLEGE | AUSTIN | TX |
| 012020 | VICTORIA BEAUTY COLLEGE | VICTORIA | TX |
| 012026 | BELLUS ACADEMY | EL CAJON | CA |
| 012031 | SAN DIEGO CHRISTIAN COLLEGE | SANTEE | CA |
| 012033 | BOSSIER PARISH COMMUNITY COLLEGE | BOSSIER CITY | LA |
| 012050 | ROSEDALE TECHNICAL COLLEGE | PITTSBURGH | PA |
| 012051 | PRO WAY HAIR SCHOOL | STONE MOUNTAIN | GA |
| 012059 | TRINITY BIBLE COLLEGE & GRADUATE SCHOOL | ELLENDALE | ND |
| 012064 | HAMILTON TECHNICAL COLLEGE | DAVENPORT | IA |
| 012090 | ROBERT FIANCE BEAUTY SCHOOLS | PERTH AMBOY | NJ |
| 012092 | KENNETH SHULER SCHOOL OF COSMETOLOGY | ROCK HILL | SC |
| 012105 | NATIONAL PARK COMMUNITY COLLEGE | HOT SPRINGS | AR |
| 012123 | UNIVERSITY OF PUERTO RICO, AGUADILLA REG | AGUADILLA | PR |
| 012154 | CALIFORNIA INSTITUTE OF INTEGRAL STUDIES | SAN FRANCISCO | CA |
| 012164 | TENNESSEE COLLEGE OF APPLIED TECHNOLOGY | RIPLEY | TN |
| 012165 | ATLANTA METROPOLITAN STATE COLLEGE | ATLANTA | GA |
| 012182 | CHATTAHOOCHEE VALLEY CMTY CLG | PHENIX CITY | AL |
| 012187 | BLACKSTONE VALLEY VOCATIONAL REGIONAL SC | UPTON | MA |
| 012203 | MEMORIAL COLLEGE OF NURSING | ALBANY | NY |
| 012248 | CENTRAL SCHOOL OF PRACTICAL NURSING | INDEPENDENCE | OH |
| 012259 | BATES TECHNICAL COLLEGE | TACOMA | WA |
| 012260 | EAST ARKANSAS COMMUNITY COLLEGE | FORREST CITY | AR |
| 012261 | NORTH ARKANSAS COLLEGE | HARRISON | AR |
| 012263 | ATLANTIC TECHNICAL CENTER | COCONUT CREEK | FL |
| 012267 | FORTIS COLLEGE | CENTERVILLE | OH |
| 012268 | BALDWIN BEAUTY SCHOOLS | AUSTIN | TX |
| 012272 | MOORE-NORMAN TECHNOLOGY CENTER | NORMAN | OK |
| 012277 | NEW YORK CHIROPRACTIC COLLEGE | SENECA FALLS | NY |
| 012291 | WRIGHT BEAUTY ACADEMY | BATTLE CREEK | MI |
| 012293 | VEEB NASSAU COUNTY SCHOOL OF PRACTICAL N | HICKSVILLE | NY |
| 012297 | LAREDO BEAUTY COLLEGE | LAREDO | TX |
| 012300 | PALMER COLLEGE OF CHIROPRACTIC | DAVENPORT | IA |
| 012309 | UNIVERSITY OF WESTERN STATES | PORTLAND | OR |
| 012314 | TRINITY INTERNATIONAL UNIVERSITY - SOUTH | DAVIE | FL |
| 012315 | CORNISH COLLEGE OF THE ARTS | SEATTLE | WA |
| 012328 | NORTHWESTERN HEALTH SCIENCES UNIV | BLOOMINGTON | MN |
| 012347 | PHAGANS CENTRAL OREGON BEAUTY CLG | BEND | OR |
| 012348 | PHAGANS BEAUTY COLLEGE | CORVALLIS | OR |
| 012350 | PHAGANS SCHOOL OF HAIR DESIGN | HAPPY VALLEY | OR |
| 012351 | PHAGANS SCHOOL OF BEAUTY | SALEM | OR |
| 012358 | PLAZA COLLEGE | JACKSON HEIGHTS | NY |
| 012359 | B M SPURR SCHOOL OF PRAC NURSING | GLEN DALE | WV |
| 012362 | NORTHWESTERN COLLEGE | CHICAGO | IL |
| 012364 | SAINT VINCENTS CATHOLIC MEDICAL CENTERS | REGO PARK | NY |
| 012385 | BLOOMINGTON-NORMAL SCH RADIOGRAPHY | NORMAL | IL |
| 012386 | SOUTHEASTERN TECHNICAL INSTITUTE | SOUTH EASTON | MA |
| 012387 | OTSEGO AREA SCHOOL OF PRAC NURSING | STAMFORD | NY |
| 012407 | SCHUYLER-CHEMUNG-TIOGA BOCES | ELMIRA | NY |
| 012425 | STONE ACADEMY | WEST HAVEN | CT |
| 012432 | COSSATOT COMMUNITY COLLEGE | DE QUEEN | AR |
| 012435 | UNIVERSITY OF ARKANSAS RICH MOUNTAIN | MENA | AR |
| 012446 | UNIVERSAL COLLEGE OF BEAUTY | LOS ANGELES | CA |
| 012452 | EVERGREEN VALLEY COLLEGE | SAN JOSE | CA |
| 012461 | LINCOLN TECHNICAL INSTITUTE | ISELIN | NJ |
| 012462 | EASTWICK COLLEGE - HACKENSACK CAMPUS. | HACKENSACK | NJ |
| 012470 | BRYANT & STRATTON COLLEGE - GREECE | GREECE | NY |
| 012473 | NORTHEAST TECHNOLOGY CENTER | PRYOR | OK |
| 012474 | MERIDIAN TECHNOLOGY CENTER | STILLWATER | OK |
| 012483 | COSMETOLOGY CAREER CENTER-A PAUL MITCHEL | CARROLLTON | TX |
| 012500 | RANKEN TECHNICAL COLLEGE | ST LOUIS | MO |
| 012522 | HACIENDA LA PUENTE ADULT EDUC CTR | LA PUENTE | CA |
| 012523 | TALMUDICAL YESHIVA OF PHILA | PHILADELPHIA | PA |
| 012525 | CARIBBEAN UNIVERSITY | BAYAMON | PR |
| 012544 | FIRST COAST TECHNICAL COLLEGE | ST. AUGUSTINE | FL |
| 012550 | LOS ANGELES MISSION COLLEGE | SYLMAR | CA |
| 012557 | ERIE 1 BOCES | WEST SENECA | NY |
| 012561 | FIVE TOWNS COLLEGE | DIX HILLS | NY |
| 012572 | TULSA TECHNOLOGY CENTER SCHOOL DISTRICT | TULSA | OK |
| 012573 | WEST VIRGINIA UNIV-HOSP-RAD TECH | MORGANTOWN | WV |
| 012574 | RINGLING COLLEGE OF ART AND DESIGN | SARASOTA | FL |
| 012580 | ST LOUIS CHRISTIAN COLLEGE | FLORISSANT | MO |
| 012584 | ILLINOIS INSTITUTE OF ART (THE) | CHICAGO | IL |
| 012606 | EMPIRE BEAUTY SCHOOL | POTTSVILLE | PA |
| 012634 | NORTHEAST IOWA COMMUNITY COLLEGE | PEOSTA | IA |
| 012652 | ONONDAGA CORTLAND MADISON BOCES | LIVERPOOL | NY |
| 012670 | BEL-REA INST OF ANIMAL TECH | DENVER | CO |
| 012693 | PELLISSIPPI STATE COMMUNITY COLLEGE | KNOXVILLE | TN |
| 012723 | KY TECH-WAYNE COUNTY AREA TECH CTR | MONTICELLO | KY |
| 012744 | SOUTHSIDE COLLEGE OF HEALTH SCIENCES | PETERSBURG | VA |
| 012750 | EDISON COMMUNITY COLLEGE | PIQUA | OH |
| 012783 | OSWEGO COUNTY BOCES ADULT CAREERS | MEXICO | NY |
| 012813 | JOHN WOOD COMMUNITY COLLEGE | QUINCY | IL |
| 012838 | LAURA AND ALVIN SIEGAL COLLEGE OF JUDAIC | BEACHWOOD | OH |
| 012848 | MOLER-HOLLYWOOD BEAUTY COLLEGE | CINCINNATI | OH |
| 012850 | INTERNATIONAL SALON AND SPA ACADEMY | COLORADO SPRINGS | CO |
| 012860 | ARKANSAS NORTHEASTERN COLLEGE | BLYTHEVILLE | AR |
| 012870 | SOUTHERN STATE COMMUNITY COLLEGE | HILLSBORO | OH |
| 012872 | NORTH-WEST COLLEGE | POMONA | CA |
| 012874 | CITY COLLEGE OF SAN FRANCISCO | SAN FRANCISCO | CA |
| 012875 | PICKENS TECHNICAL COLLEGE | AURORA | CO |
| 012879 | PAT GOINS BENTON ROAD BEAUTY SCHOOL | BOSSIER CITY | LA |
| 012880 | CELEBRITY STYLIST BEAUTY SCHOOL | MONROE | LA |
| 012881 | MONTACHUSETT REG VOC TECH SCH | FITCHBURG | MA |
| 012896 | NORTH COAST COLLEGE, THE | LAKEWOOD | OH |
| 012904 | MONONGALIA CNTY TECH ED CTR | MORGANTOWN | WV |
| 012907 | LAKE TAHOE COMMUNITY COLLEGE | SOUTH LAKE TAHOE | CA |
| 012929 | SOUTH HILLS BEAUTY ACADEMY | PITTSBURGH | PA |
| 012930 | CHARLES & SUE'S SCH OF HAIR DESIGN | BRYAN | TX |
| 012932 | TINT SCHOOL OF MAKEUP & COSMETOLOGY | SEATTLE | WA |
| 012942 | ROSEMEAD BEAUTY SCHOOL | ROSEMEAD | CA |
| 012948 | ROB ROY ACADEMY | FALL RIVER | MA |
| 012954 | HUDSON COUNTY COMMUNITY COLLEGE | JERSEY CITY | NJ |
| 012967 | MID-EAST CAREER & TECH CENTERS-ADULT ED | ZANESVILLE | OH |
| 012983 | BRIGHTWOOD COLLEGE | BELTSVILLE | MD |
| 012984 | PROFESSIONAL INSTITUTE OF BEAUTY | EL MONTE | CA |
| 013000 | LAKE TECHNICAL COLLEGE | EUSTIS | FL |
| 013001 | BAPTIST COLLEGE OF FLORIDA (THE) | GRACEVILLE | FL |
| 013005 | OLYMPIAN UNIVERSITY OF COSMETOLOGY | ALAMOGORDO | NM |
| 013006 | LA' JAMES INTERNATIONAL COLLEGE | CEDAR FALLS | IA |
| 013007 | NAZARENE BIBLE COLLEGE | COLORADO SPRINGS | CO |
| 013010 | LANCASTER BEAUTY SCHOOL | LANCASTER | CA |
| 013016 | OGLE SCHOOL HAIR SKIN NAILS | ARLINGTON | TX |
| 013022 | CITY UNIVERSITY OF SEATTLE | SEATTLE | WA |
| 013026 | MACHZIKEI HADATH RABBINICAL COLLEGE | BROOKLYN | NY |
| 013027 | YESHIVATH VIZNITZ | MONSEY | NY |
| 013029 | BORICUA COLLEGE | NEW YORK | NY |
| 013039 | SOUTH UNIVERSITY | SAVANNAH | GA |
| 013074 | AMERICAN BEAUTY COLLEGE | WEST COVINA | CA |
| 013088 | CAPRI OAK FOREST COLLEGE OF BEAUTY | OAK FOREST | IL |
| 013095 | SALON SUCCESS ACADEMY | CORONA | CA |
| 013124 | ROXBOROUGH MEM HOSP SCH OF NURSING | PHILADELPHIA | PA |
| 013129 | EASTWICK COLLEGE - NUTLEY CAMPUS | NUTLEY | NJ |
| 013130 | SUMMIT SALON ACADEMY - PORTLAND | TIGARD | OR |
| 013132 | INTERNATIONAL CLG OF BROADCASTING | DAYTON | OH |
| 013134 | YESHIVATH BETH MOSHE | SCRANTON | PA |
| 013189 | CONTINENTAL ACADEMIE OF HAIR DESIGN | HUDSON | NH |
| 013204 | SUFFOLK COMMUNITY CLG-W. CAMPUS | BRENTWOOD | NY |
| 013208 | BAPTIST BIBLE COLLEGE | SPRINGFIELD | MO |
| 013217 | OZARKA COLLEGE | MELBOURNE | AR |
| 013218 | M.J. MURPHY BEAUTY COLLEGE | MOUNT PLEASANT | MI |
| 013231 | UNIVERSITY OF HOUSTON-VICTORIA | VICTORIA | TX |
| 013232 | ACADEMY OF HAIR DESIGN | LAS VEGAS | NV |
| 013234 | LORENZO WALKER TECHNICAL COLLEGE | NAPLES | FL |
| 013263 | SOUTH HILLS SCHOOL OF BUSINESS & TECHNOL | STATE COLLEGE | PA |
| 013505 | ACADEMY COLLEGE | BLOOMINGTON | MN |
| 013509 | OHIO STATE SCH COSMETOLOGY | CANAL WINCHESTER | OH |
| 013513 | COLORADO SCHOOL OF TRADES | LAKEWOOD | CO |
| 013517 | COLUMBIA CENTRO UNIVERSITARIO | CAGUAS | PR |
| 013519 | PENTA COUNTY JOINT VOCATIONAL SCH | PERRYSBURG | OH |
| 013529 | FOUR RIVERS CAREER CENTER | WASHINGTON | MO |
| 013530 | AUTRY TECHNOLOGY CENTER | ENID | OK |
| 013531 | WM R MOORE COLLEGE OF TECHNOLOGY | MEMPHIS | TN |
| 013536 | COASTLINE COMMUNITY COLLEGE | FOUNTAIN VALLEY | CA |
| 013542 | BROCKTON HOSPITAL SCH OF NURSING | BROCKTON | MA |
| 013549 | THOMAS JEFFERSON UNIVERSITY | PHILADELPHIA | PA |
| 013557 | FREDRICK & CHARLES BEAUTY COLLEGE | EUREKA | CA |
| 013558 | PAUL MITCHELL THE SCHOOL PORTSMOUTH | PORTSMOUTH | NH |
| 013562 | BRIGHTWOOD COLLEGE | DAYTON | OH |
| 013568 | FRANKLIN TECHNOLOGY CENTER | JOPLIN | MO |
| 013580 | L. E. FLETCHER TECHNICAL COMMUNITY COLLE | SCHRIEVER | LA |
| 013583 | EAST ARKANSAS COMMUNITY COLLEGE-CROWLEY' | FORREST CITY | AR |
| 013587 | EDP COLLEGE OF PUERTO RICO | HATO REY | PR |
| 013590 | ROMAN ACADEMY OF BEAUTY CULTURE | HAWTHORNE | NJ |
| 013591 | HASTINGS BEAUTY SCHOOL | HASTINGS | MN |
| 013601 | HARRINGTON COLLEGE OF DESIGN | CHICAGO | IL |
| 013603 | MIAT COLLEGE OF TECHNOLOGY | CANTON | MI |
| 013606 | NEW YORK SCHOOL OF INTERIOR DESIGN | NEW YORK | NY |
| 013618 | EASTWICK COLLEGE | RAMSEY | NJ |
| 013624 | BROWN CLG OF COURT REPORTING & M.T. | ATLANTA | GA |
| 013629 | HENRICO CTY ST MARYS HOSP PRAC NRSG | HENRICO | VA |
| 013637 | BRIDGES BEAUTY COLLEGE | VICTORVILLE | CA |
| 013650 | VENUS BEAUTY ACADEMY | SHARON HILL | PA |
| 013653 | CHARLES R DREW UNIV OF MED & SCI | LOS ANGELES | CA |
| 013657 | ROANE-JACKSON TECHNICAL CENTER | LEROY | WV |
| 013659 | PRESCOTT COLLEGE | PRESCOTT | AZ |
| 013670 | MITCHELL'S ACADEMY | WILSON | NC |
| 013674 | MILAN INSTITUTE OF COSMETOLOGY | RENO | NV |
| 013676 | UNITED TECHNICAL CENTER | CLARKSBURG | WV |
| 013683 | POPLAR BLUFF TECHNICAL CAREER CNTR | POPLAR BLUFF | MO |
| 013689 | SUNCOAST TECHNICAL COLLEGE | SARASOTA | FL |
| 013700 | BK COSMO COLLEGE OF COSMETOLOGY | KERRVILLE | TX |
| 013721 | UINTAH BASIN TECHNICAL COLLEGE | ROOSEVELT | UT |
| 013732 | BENJAMIN FRANKLIN CAREER&TECH | DUNBAR | WV |
| 013753 | GATEWAY COMMUNITY & TECHNOLOGY COLL | COVINGTON | KY |
| 013758 | KY TECH-KNOTT CO. TECHNOLOGY CTR | HINDMAN | KY |
| 013759 | KY TECH-BREATHITT COUNTY VOC ED CTR | JACKSON | KY |
| 013760 | KY TECH-LETCHER CNTY AREA TECH CTR | WHITESBURG | KY |
| 013761 | KY TECH-LESLIE COUNTY AREA TECH CTR | HYDEN | KY |
| 013762 | KY TECH-LEE COUNTY AREA TECH CTR | BEATTYVILLE | KY |
| 013774 | MONTSERRAT COLLEGE OF ART | BEVERLY | MA |
| 013780 | THOMAS JEFFERSON SCHOOL OF LAW | SAN DIEGO | CA |
| 013785 | PIKE/LINCOLN TECHNICAL CENTER | EOLIA | MO |
| 013791 | PAUL MITCHELL THE SCHOOL WICHITA | WICHITA | KS |
| 013807 | LYTLE'S REDWOOD EMPIRE BEAUTY CLG | SANTA ROSA | CA |
| 013814 | TALMUDIC COLLEGE OF FLORIDA | MIAMI BEACH | FL |
| 013816 | TELSHE YESHIVA-CHICAGO | CHICAGO | IL |
| 013822 | EVERGREEN BEAUTY AND BARBER COLLEGE | SHORELINE | WA |
| 013828 | CALIFORNIA BEAUTY COLLEGE | MODESTO | CA |
| 013831 | SIERRA COLLEGE OF BEAUTY | MERCED | CA |
| 013842 | WOR-WIC COMMUNITY COLLEGE | SALISBURY | MD |
| 013850 | COLLEGE OF WILMINGTON | WILMINGTON | NC |
| 013853 | SHERMAN CLG STRAIGHT CHIROPRACTIC | SPARTANBURG | SC |
| 013858 | SOUTH ARKANSAS COMMUNITY COLLEGE | EL DORADO | AR |
| 013863 | DEL-MAR-VA BEAUTY ACADEMY | SALISBURY | MD |
| 013877 | LESTER E. COX MEDICAL CENTERS | SPRINGFIELD | MO |
| 013879 | ENID BEAUTY COLLEGE | ENID | OK |
| 013885 | CONCORDIA UNIVERSITY | IRVINE | CA |
| 013889 | SOVAH SCHOOL OF HEALTH PROFESSIONS | DANVILLE | VA |
| 013891 | TENNESSEE COLLEGE OF APPLIED TECHNOLOGY | MORRISTOWN | TN |
| 013893 | TENNESSEE COLLEGE OF APPLIED TECHNOLOGY- | HARTSVILLE | TN |
| 013894 | TENNESSEE COLLEGE OF APPLIED TECHNOLOGY | HARRIMAN | TN |
| 013895 | TENNESSEE COLLEGE OF APPLIED TECHNOLOGY- | JACKSON | TN |
| 013896 | WESTERN NEVADA COLLEGE | CARSON CITY | NV |
| 013898 | FLORIDA PANHANDLE TECHNICAL COLLEGE | CHIPLEY | FL |
| 013902 | CHRIS' BEAUTY COLLEGE | GULFPORT | MS |
| 013904 | OHIO STATE COLLEGE/BARBER STYLING | COLUMBUS | OH |
| 013914 | CAREER ACADEMY OF BEAUTY | WEST GARDEN GROVE | CA |
| 013917 | PINELLAS TECHNICAL COLLEGE ST PETERSBURG | ST PETERSBURG | FL |
| 013926 | GENE JUAREZ BEAUTY SCHOOLS | MOUNTLAKE TERRACE | WA |
| 013935 | UNIVERSITY OF THE SOUTHWEST | HOBBS | NM |
| 013938 | CABELL COUNTY CAREER TECHNOLOGY CTR | HUNTINGTON | WV |
| 013943 | TENNESSEE COLLEGE OF APPLIED TECHNOLOGY- | PARIS | TN |
| 013944 | VATTEROTT COLLEGE | QUINCY | IL |
| 013949 | BECK AREA CAREER CENTER | RED BUD | IL |
| 013954 | BRANFORD HALL CAREER INSTITUTE | BRANFORD | CT |
| 013955 | TENNESSEE COLLEGE OF APPLIED TECHNOLOGY | DICKSON | TN |
| 013956 | UNIV OF TEXAS HEALTH SCIENCE CENTER | HOUSTON | TX |
| 013957 | DOUGLAS SCHOOL OF BUSINESS | MONESSEN | PA |
| 013961 | ART INSTITUTE OF COLORADO (THE) | DENVER | CO |
| 013968 | TENNESSEE COLLEGE OF APPLIED TECHNOLOGY | NASHVILLE | TN |
| 013969 | MINERAL COUNTY VOCATIONAL TECH CTR | KEYSER | WV |
| 013976 | UNIV OF TEXAS MEDICAL BRANCH | GALVESTON | TX |
| 013984 | CENTRAL TEXAS BEAUTY COLLEGE #2 | ROUND ROCK | TX |
| 013988 | ASSOCIATED TECHNICAL COLLEGE | LOS ANGELES | CA |
| 013991 | ROCKY MOUNTAIN COLG OF ART & DESIGN | DENVER | CO |
| 013997 | LIVELY TECHNICAL COLLEGE | TALLAHASSEE | FL |
| 013998 | DON ROBERTS SCHOOL OF HAIR DESIGN | SCHERERVILLE | IN |
| 014001 | RENTON TECHNICAL COLLEGE | RENTON | WA |
| 014006 | COLLEGE OF COSMETOLOGY | KLAMATH FALLS | OR |
| 014016 | CONCORDE CAREER INSTITUTE | JACKSONVILLE | FL |
| 014020 | BELLEVUE HOSP CTR SCH RAD TECH | NEW YORK | NY |
| 014042 | UNIVERSITY OF ARKANSAS COMMUNITY COLLEGE | BATESVILLE | AR |
| 014044 | NORTHWEST TECHNICAL INSTITUTE | SPRINGDALE | AR |
| 014050 | TECHNICAL COLLEGE OF THE ROCKIES | DELTA | CO |
| 014058 | UPPER VALLEY JVS | PIQUA | OH |
| 014060 | CARVER CAREER TECH ED CTR | CHARLESTON | WV |
| 014064 | CITRUS HEIGHTS BEAUTY COLLEGE | CITRUS HEIGHTS | CA |
| 014071 | GALLIA-JACKSON-VINTON SCH ADULT ED | RIO GRANDE | OH |
| 014073 | SOUTHERN CA INST OF ARCHITECTURE | LOS ANGELES | CA |
| 014101 | MID-ATLANTIC CHRISTIAN UNIVERSITY | ELIZABETH CITY | NC |
| 014104 | READING HOSPITAL SCHOOL OF HEALTH SCIENC | WEST READING | PA |
| 014105 | HUERTAS COLLEGE | CAGUAS | PR |
| 014107 | COVENANT SCH OF NSG & ALLIED HEALTH | LUBBOCK | TX |
| 014108 | RIVERSIDE COLLEGE OF HEALTH CAREERS | NEWPORT NEWS | VA |
| 014120 | STEVEN PAPAGEORGE HAIR ACADEMY | CHICAGO | IL |
| 014122 | CAPRI COSMETOLOGY LEARNING CENTER | NANUET | NY |
| 014126 | TENNESSEE COLLEGE OF APPLIED TECHNOLOGY | HOHENWALD | TN |
| 014127 | REFRIGERATION SCHOOL | PHOENIX | AZ |
| 014128 | CALIFORNIA CHRISTIAN COLLEGE | FRESNO | CA |
| 014133 | ASSABET VALLEY REGIONAL VOC SCHOOL | MARLBOROUGH | MA |
| 014146 | LORAINES ACADEMY & SPA | ST PETERSBURG | FL |
| 014150 | EMPIRE BEAUTY SCHOOL | PHILADELPHIA | PA |
| 014152 | INSTITUTE OF AMERICAN INDIAN ARTS | SANTA FE | NM |
| 014153 | SUFFOLK COMMUNITY CLG-EASTRN CAMPUS | RIVERHEAD | NY |
| 014167 | PULASKI TECHNICAL COLLEGE | NORTH LITTLE ROCK | AR |
| 014170 | LIFE UNIVERSITY | MARIETTA | GA |
| 014172 | SAN DIEGO MIRAMAR COLLEGE | SAN DIEGO | CA |
| 014173 | MARYLAND COLLEGE OF ART AND DESIGN | SILVER SPRING | MD |
| 014176 | COLLEGE OF HAIR DESIGN | LINCOLN | NE |
| 014177 | EMPIRE BEAUTY SCHOOLS | LACONIA | NH |
| 014203 | MILWAUKEE INST OF ART & DESIGN | MILWAUKEE | WI |
| 014207 | INTERNATIONAL BUSINESS COLLEGE | INDIANAPOLIS | IN |
| 014209 | HICKEY COLLEGE | SAINT LOUIS | MO |
| 014251 | EXCELSIOR COLLEGE | ALBANY | NY |
| 014254 | LAUREL TECHNICAL INSTITUTE | HERMITAGE | PA |
| 014255 | POLYTECHNIC UNIVERSITY OF PR | HATO REY | PR |
| 014257 | BRIDGERLAND TECHNICAL COLLEGE | LOGAN | UT |
| 014260 | ALHAMBRA BEAUTY COLLEGE | ALHAMBRA | CA |
| 014268 | HAWAII INSTITUTE OF HAIR DESIGN | HONOLULU | HI |
| 014273 | RAVENSCROFT BEAUTY COLLEGE | FORT WAYNE | IN |
| 014295 | MICHIGAN COLLEGE OF BEAUTY | TROY | MI |
| 014300 | LEVITTOWN BEAUTY ACADEMY LLC | LEVITTOWN | PA |
| 014303 | SINTE GLESKA UNIVERSITY | ROSEBUD | SD |
| 014304 | TENNESSEE COLLEGE OF APPLIED TECHNOLOGY | WHITEVILLE | TN |
| 014305 | ARLINGTON BAPTIST UNIVERSITY | ARLINGTON | TX |
| 014311 | BERKELEY CITY COLLEGE | BERKELEY | CA |
| 014315 | UNIVERSITY OF HAWAII - WEST OAHU | KAPOLEI | HI |
| 014325 | ALASKA BIBLE COLLEGE | PALMER | AK |
| 014335 | DELTA BEAUTY COLLEGE | GREENVILLE | MS |
| 014337 | SCOTT COLLEGE OF COSMETOLOGY | WHEELING | WV |
| 014338 | RAPHAEL'S SCHOOL OF BEAUTY CULTURE | NILES | OH |
| 014351 | NORTHWEST COLLEGE SCHOOL OF BEAUTY | CLACKAMAS | OR |
| 014390 | CAPRI COLLEGE | CEDAR RAPIDS | IA |
| 014396 | PAROBA COLLEGE OF COSMETOLOGY | EVERETT | WA |
| 014397 | MISSISSIPPI BARBER ACADEMY | JACKSON | MS |
| 014434 | WARRENSBURG AREA VOC TECH SCH | WARRENSBURG | MO |
| 014435 | CUYAMACA COLLEGE | EL CAJON | CA |
| 014437 | MASSACHUSETTS SCHOOL OF BARBERING | QUINCY | MA |
| 014438 | CLEVELAND CHIROPRACTIC COLLEGE | OVERLAND PARK | KS |
| 014444 | BRIGHTWOOD COLLEGE | SAN DIEGO | CA |
| 014452 | LICEO E ARTE Y TECNOLGIA | SAN JUAN | PR |
| 014458 | MISSION COLLEGE | SANTA CLARA | CA |
| 014468 | CENTRAL COMMUNITY COLLEGE-ALL CAMPUSES | GRAND ISLAND | NE |
| 014470 | UNITED TRIBES TECHNICAL COLLEGE | BISMARCK | ND |
| 014483 | RIO SALADO COMMUNITY COLLEGE | TEMPE | AZ |
| 014498 | BROOME-TIOGA BOCES PN PROG | BINGHAMTON | NY |
| 014514 | LONG ISLAND BUSINESS INSTITUTE-QUEENS | COMMACK | NY |
| 014517 | HERKIMER COUNTY BOCES | HERKIMER | NY |
| 014518 | UNIVERSAL TECHNICAL INSTITUTE | PHOENIX | AZ |
| 014524 | STEVENSON'S ACADEMY OF HAIR DESIGN | NEW ORLEANS | LA |
| 014528 | MIDWEST INSTITUTE | KIRKWOOD | MO |
| 014530 | DUTCHESS COUNTY BOCES SCH PRAC NURS | POUGHKEEPSIE | NY |
| 014535 | WESTERN TECHNICAL COLLEGE | EL PASO | TX |
| 014543 | TENNESSEE COLLEGE OF APPLIED TECHNOLOGY | MURFREESBORO | TN |
| 014545 | AMERICAN CONSERVATORY THEATER | SAN FRANCISCO | CA |
| 014547 | FORT WORTH BEAUTY SCHOOL | GRANBURY | TX |
| 014550 | CARRINGTON COLLEGE | PHOENIX | AZ |
| 014551 | CAPRI INSTITUTE OF HAIR DESIGN | PARAMUS | NJ |
| 014552 | TONI&GUY HAIRDRESSING ACADEMY | LOS ANGELES | CA |
| 014572 | SPA TECH INSTITUTE | WESTBROOK | ME |
| 014574 | MISSISSIPPI COLLEGE OF BEAUTY CULT | LAUREL | MS |
| 014575 | HARRIS SCHOOL OF BUSINESS | CHERRY HILL | NJ |
| 014581 | SUMNER COLLEGE | PORTLAND | OR |
| 014588 | UCAS UNIV OF COSMETOLOGY ARTS & SCIENCE | MCALLEN | TX |
| 014593 | UNIVERSITY OF PHOENIX | PHOENIX | AZ |
| 014599 | SALON SUCCESS ACADEMY | SAN BERNARDINO | CA |
| 014614 | TALMUDICAL INST OF UPSTATE NY | ROCHESTER | NY |
| 014619 | CENTRAL CHRISTIAN CLG OF THE BIBLE | MOBERLY | MO |
| 014621 | ROSS MEDICAL EDUCATION CENTER | FLINT | MI |
| 014628 | BRITTANY BEAUTY ACADEMY | BROOKLYN | NY |
| 014631 | MIAMI DADE COLLEGE - WOLFSON CAMPUS | MIAMI | FL |
| 014632 | MIAMI DADE COLLEGE - MEDICAL CAMPUS | MIAMI | FL |
| 014645 | AMERICAN INSTITUTE | WEST HARTFORD | CT |
| 014648 | CATTARAUGUS/ALLEGANY BOCES | OLEAN | NY |
| 014652 | NAROPA UNIVERSITY | BOULDER | CO |
| 014653 | PENNSYLVANIA ACADEMY OF FINE ARTS | PHILADELPHIA | PA |
| 014658 | WISCONSIN LUTHERAN COLLEGE | MILWAUKEE | WI |
| 014659 | OGLALA LAKOTA COLLEGE | KYLE | SD |
| 014673 | INSTITUTE FOR BUSINESS & TECHNOLOGY | SANTA CLARA | CA |
| 014683 | CALIFORNIA COLLEGE SAN DIEGO | SAN DIEGO | CA |
| 014694 | GREAT OAKS CAREER CAMPUSES | SHARONVILLE | OH |
| 014695 | ERIE INSTITUTE OF TECHNOLOGY | ERIE | PA |
| 014697 | COLUMBIA COLLEGE | TARZANA | CA |
| 014698 | KIRKSVILLE AREA TECHNICAL CENTER | KIRKSVILLE | MO |
| 014706 | TRAVISS TECHNICAL COLLEGE | LAKELAND | FL |
| 014716 | BATON ROUGE COMMUNITY COLLEGE - JACKSON | JACKSON | LA |
| 014719 | ORANGE TECHNICAL COLLEGE - ORLANDO CAMPU | ORLANDO | FL |
| 014720 | AMERICAN INTERCONTINENTAL UNIVERSITY | CHANDLER | AZ |
| 014724 | AVEDA ARTS & SCIENCES INST LAFAYETTE | LAFAYETTE | LA |
| 014730 | NORTH HAVEN ACADEMY, LLC | NORTH HAVEN | CT |
| 014731 | NEW ENGLAND HAIR ACADEMY | MALDEN | MA |
| 014734 | JOHNSON COLLEGE | SCRANTON | PA |
| 014740 | ROBERTO-VENN SCH OF LUTHIERY | PHOENIX | AZ |
| 014741 | SAN JOAQUIN VALLEY COLLEGE | VISALIA | CA |
| 014746 | LA BELLE BEAUTY SCHOOL | HIALEAH | FL |
| 014748 | PAUL MITCHELL THE SCHOOL-JACKSONVILLE | JACKSONVILLE | FL |
| 014752 | BENE'S CAREER ACADEMY | NEW PORT RICHEY | FL |
| 014760 | CIRCLE IN THE SQUARE THEATRE SCHOOL | NEW YORK | NY |
| 014765 | YORK TECHNICAL INSTITUTE | YORK | PA |
| 014771 | ART INSTITUTE OF HOUSTON | HOUSTON | TX |
| 014773 | ULSTER COUNTY BOCES PRACTICAL NRSG | PORT EWEN | NY |
| 014775 | ST FRANCIS MED CTR RAD TECH | TRENTON | NJ |
| 014800 | PUTNAM CAREER & TECHNICAL CENTER | ELEANOR | WV |
| 014812 | YESHIVA SHAAR HATORAH ITRI TORAH | RICHMOND HILL | NY |
| 014813 | HILLTOP BEAUTY SCHOOL | DALY CITY | CA |
| 014819 | HOUSE OF HEAVILIN BEAUTY COLLEGE | BLUE SPRINGS | MO |
| 014820 | GREAT LAKES INSTITUTE OF TECHNOLOGY | ERIE | PA |
| 014823 | EMMA'S BEAUTY ACADEMY | MAYAGUEZ | PR |
| 014829 | PUEBLO COMMUNITY COLLEGE | PUEBLO | CO |
| 014833 | WAYNESVILLE CAREER CENTER | WAYNESVILLE | MO |
| 014839 | UNIVERSITY OF SPA & COSMETOLOGY ART | SPRINGFIELD | IL |
| 014847 | AVEDA ARTS & SCIENCES INSTITUTE MINNEAPO | MINNEAPOLIS | MN |
| 014877 | PENNCO TECH | BLACKWOOD | NJ |
| 014878 | CHIEF DULL KNIFE COLLEGE | LAME DEER | MT |
| 014888 | ORANGE ULSTER BOCES SCH OF PRAC NRS | GOSHEN | NY |
| 014890 | MADISON-ONEIDA BOCES PRAC NRS | VERONA | NY |
| 014893 | SEARK COLLEGE | PINE BLUFF | AR |
| 014895 | TRIANGLE TECH | GREENSBURG | PA |
| 014902 | BLACKFEET COMMUNITY COLLEGE | BROWNING | MT |
| 014918 | MERCY/ST. LUKE'S SCH RAD TECH | CEDAR RAPIDS | IA |
| 014925 | AMBERTON UNIVERSITY | GARLAND | TX |
| 014941 | NAT'L CONSERVATORY DRAMATIC ARTS | WASHINGTON | DC |
| 014945 | SALON PROFESSIONAL ACADEMY (THE) | RAPID CITY | SD |
| 014951 | OLD TOWN BARBER AND BEAUTY COLLEGE | WICHITA | KS |
| 014952 | HUMACAO COMMUNITY COLLEGE | HUMACAO | PR |
| 014956 | BAPTIST HS SCHOOL OF HEALTH PROFESSIONS | SAN ANTONIO | TX |
| 014959 | PAUL MITCHELL THE SCHOOL - LOUISVILLE | LOUISVILLE | KY |
| 014968 | FORTIS INSTITUTE | WAYNE | NJ |
| 014970 | WESTERN INTERNATIONAL UNIVERSITY | TEMPE | AZ |
| 014971 | LEX LA RAY TECHNICAL CENTER | LEXINGTON | MO |
| 014975 | MARTIN UNIVERSITY | INDIANAPOLIS | IN |
| 014986 | VET TECH INSTITUTE OF HOUSTON | HOUSTON | TX |
| 014990 | THADDEUS STEVENS COLLEGE OF TECHNOLOGY | LANCASTER | PA |
| 014991 | STERLING COLLEGE | CRAFTSBURY COMMON | VT |
| 014992 | ROB ROY ACADEMY | TAUNTON | MA |
| 014993 | SITTING BULL COLLEGE | FORT YATES | ND |
| 014996 | CAYUGA ONONDAGA BOCES | AUBURN | NY |
| 014997 | BEAUTY INSTITUTE (THE) | ALLENTOWN | PA |
| 014999 | UNIVERSIDAD CENTRAL DEL CARIBE | BAYAMON | PR |
| 015001 | SOUTH MOUNTAIN COMMUNITY COLLEGE | PHOENIX | AZ |
| 015006 | MODERN HAIRSTYLING INSTITUTE | BAYAMON | PR |
| 015007 | MODERN HAIRSTYLING INSTITUTE | ARECIBO | PR |
| 015008 | MODERN HAIRSTYLING INSTITUTE | CAROLINA | PR |
| 015016 | ST. JOSEPH SCHOOL OF NURSING | NASHUA | NH |
| 015017 | POMONA ADULT SCHOOL | POMONA | CA |
| 015022 | SAVANNAH COLLEGE OF ART & DESIGN | SAVANNAH | GA |
| 015023 | SALISH KOOTENAI COLLEGE | PABLO | MT |
| 015024 | SOUTHEASTERN BAPTIST COLLEGE | LAUREL | MS |
| 015029 | CANTON CITY SCHOOLS ADULT CAREER & TECH | CANTON | OH |
| 015035 | CAREER TECH CTR OF LACKAWANNA CNTY | SCRANTON | PA |
| 015036 | ORANGE TECHNICAL COLLEGE - WESTSIDE CAMP | WINTER GARDEN | FL |
| 015038 | AILEY SCHOOL (THE) | NEW YORK | NY |
| 015040 | ALTIERUS CAREER COLLEGE | EVERETT | WA |
| 015050 | CHAMPLAIN VALLEY - TEC/PRN | PLATTSBURGH | NY |
| 015072 | NORTHWEST LOUISIANA TECHNICAL COMMUNITY | MINDEN | LA |
| 015076 | DORSEY SCHOOL OF BUSINESS | WAYNE | MI |
| 015086 | COSMETOLOGY & SPA ACADEMY | CRYSTAL LAKE | IL |
| 015088 | WAYNE-FINGER LAKES BOCES | NEWARK | NY |
| 015090 | BEAU MONDE COLLEGE OF HAIR DESIGN | PORTLAND | OR |
| 015099 | ARTHUR'S BEAUTY COLLEGE | FORT SMITH | AR |
| 015101 | MOLER BARBER COLLEGE | OAKLAND | CA |
| 015102 | JOE KUBERT SCH OF CARTOON & GRAPHIC | DOVER | NJ |
| 015111 | FASHION FOCUS HAIR ACADEMY | SARASOTA | FL |
| 015119 | WILLIAM EDGE INSTITUTE | NEW BRAUNFELS | TX |
| 015125 | ESTES INSTITUTE OF COSMETOLOGY | VISALIA | CA |
| 015130 | NUNEZ COMMUNITY COLLEGE | CHALMETTE | LA |
| 015132 | APPALACHIAN BEAUTY SCHOOL, INC. | BELFRY | KY |
| 015133 | LA JAMES INTERNATIONAL COLLEGE - DAV | DAVENPORT | IA |
| 015139 | IOWA SCHOOL OF BEAUTY INC | DES MOINES | IA |
| 015153 | OHIO BUSINESS COLLEGE | SHEFFIELD | OH |
| 015158 | BREWSTER TECHNICAL COLLEGE | TAMPA | FL |
| 015159 | KEISER UNIVERSITY | FORT LAUDERDALE | FL |
| 015167 | NEW HOPE CHRISTIAN COLLEGE | EUGENE | OR |
| 015168 | CENTRAL SUSQUEHANNA LPN CENTER | LEWISBURG | PA |
| 015170 | BAYLOR COLLEGE OF MEDICINE | HOUSTON | TX |
| 015171 | PAUL MITCHELL THE SCHOOL - MURFREESBORO | MURFREESBORO | TN |
| 015180 | PLATT COLLEGE, SAN DIEGO | SAN DIEGO | CA |
| 015188 | DIVERS ACAD OF EASTERN SEABOARD | ERIAL | NJ |
| 015191 | KEY COLLEGE | DANIA BEACH | FL |
| 015194 | TRI-RIVERS CAREER CENTER | MARION | OH |
| 015195 | DAVIS TECHNICAL COLLEGE | KAYSVILLE | UT |
| 015201 | ROCHESTER GENERAL-ISABELLA GRAHAM HART S | ROCHESTER | NY |
| 015204 | WSHNGTN-SARTGA-WARN-HMLTN-ESX BOCES | HUDSON FALLS | NY |
| 015206 | MIFFLIN COUNTY ACADEMY OF SCIENCE & TECH | LEWISTOWN | PA |
| 015212 | NORTH MISSISSIPPI MED CTR MED TECH | TUPELO | MS |
| 015230 | GENEVA GENERAL HOSPITAL | GENEVA | NY |
| 015232 | TRI COUNTY CAREER CENTER/ADULT CENTER | NELSONVILLE | OH |
| 015235 | ADULT AND COMMUNITY EDUCATION @ HUDSON | COLUMBUS | OH |
| 015238 | MUSICIANS INSTITUTE | HOLLYWOOD | CA |
| 015245 | PCI ACADEMY | AMES | IA |
| 015252 | SCH OF DIAGNOSTIC IMAGING-CLEVELAND | EUCLID | OH |
| 015255 | GREATER LOWELL REGNL VOC TECH SCH | TYNGSBORO | MA |
| 015264 | SALON PROFESSIONAL ACADEMY (THE) | GRAND JUNCTION | CO |
| 015270 | ITI TECHNICAL COLLEGE | BATON ROUGE | LA |
| 015272 | GREATER ALTOONA CAREER/TECH CENTER | ALTOONA | PA |
| 015281 | CENTRO UNIVERSITARIO DE MANATÍ - CUM | MANATI | PR |
| 015285 | BRUNSWICK COMMUNITY COLLEGE | BOLIVA | NC |
| 015291 | DAVIS COLLEGE | JOHNSON CITY | NY |
| 015298 | BRYANT & STRATTON COLLEGE - PARMA | PARMA | OH |
| 015307 | CONCORDE CAREER INSTITUTE | TAMPA | FL |
| 015310 | EAST WEST UNIVERSITY | CHICAGO | IL |
| 015326 | TRIANGLE TECH | FALLS CREEK | PA |
| 015331 | EMPIRE BEAUTY SCHOOL | NEW YORK | NY |
| 015332 | MILDRED ELLEY | ALBANY | NY |
| 015339 | NEBRASKA INDIAN COMMUNITY COLLEGE | MACY | NE |
| 015347 | CENTRA COLLEGE | LYNCHBURG | VA |
| 015350 | PIPO ACADEMY OF HAIR DESIGN | EL PASO | TX |
| 015356 | MICHAEL'S SCHOOL OF HAIR DESIGN & ESTHET | BEDFORD | NH |
| 015358 | CABARRUS COLLEGE OF HEALTH SCIENCES | CONCORD | NC |
| 015359 | EAGLE GATE COLLEGE | MURRAY | UT |
| 015361 | GUAM COMMUNITY COLLEGE | BARRIGADA | GU |
| 015367 | ROSS MEDICAL EDUCATION CENTER | LANSING | MI |
| 015370 | HERITAGE CHRISTIAN UNIVERSITY | FLORENCE | AL |
| 015375 | EASTERN SUFFOLK BOCES | BRENTWOOD | NY |
| 015379 | JOLIE HEALTH AND BEAUTY ACADEMY | HAZLETON | PA |
| 015383 | ROSS MEDICAL EDUCATION CENTER | WARREN | MI |
| 015395 | HELENE FULD COL OF NRSNG/N GEN HOSP | NEW YORK | NY |
| 015403 | EMPIRE BEAUTY SCHOOLS | SOMERSWORTH | NH |
| 015412 | CHARLESTON SCHOOL OF BEAUTY CULTURE | CHARLESTON | WV |
| 015415 | ST AUGUSTINE COLLEGE | CHICAGO | IL |
| 015418 | ROB ROY ACADEMY | WORCESTER | MA |
| 015422 | CLEARFIELD CTY CAREER AND TECH CNTR | CLEARFIELD | PA |
| 015426 | BATON ROUGE COMMUNITY COLLEGE -NEW ROADS | NEW ROADS | LA |
| 015427 | ORLEANS TECHNICAL INSTITUTE | PHILADELPHIA | PA |
| 015428 | JENKS BEAUTY COLLEGE | JENKS | OK |
| 015445 | CENTRAL PENN INST OF SCI & TECH PNP | PLEASANT GAP | PA |
| 015449 | ASHTABULA COUNTY TECHNICAL AND CAREER CA | JEFFERSON | OH |
| 015456 | FRANKLIN CNTY CAREER & TECH CTR-PNP | CHAMBERSBURG | PA |
| 015463 | HOBE SOUND BIBLE COLLEGE | HOBE SOUND | FL |
| 015465 | CEM COLLEGE | SAN JUAN | PR |
| 015466 | JOFFREY BALLET SCHOOL | NEW YORK | NY |
| 015477 | SCHILLING DOUGLAS SCH OF HAIR DSGN | NEWARK | DE |
| 015485 | TORAH TEMIMAH TALMUDICAL SEMINARY | STATEN ISLAND | NY |
| 015492 | BUTLER TECHNOLOGY AND CAREER DEVELOPMENT | HAMILTON | OH |
| 015496 | MANATEE TECHNICAL COLLEGE | BRADENTON | FL |
| 015499 | WALNUT HILL COLLEGE | PHILADELPHIA | PA |
| 015506 | VATTEROTT COLLEGE | ST. CHARLES | MO |
| 015510 | CONCORDE CAREER COLLEGE | MEMPHIS | TN |
| 015520 | CRAWFORD COUNTY CAREER & TECHNICAL CENTE | MEADVILLE | PA |
| 015524 | COLLINS CAREER TECHNICAL CENTER | CHESAPEAKE | OH |
| 015526 | OGDEN-WEBER TECHNICAL COLLEGE | OGDEN | UT |
| 015527 | NORTH BENNET STREET SCHOOL | BOSTON | MA |
| 015533 | BATON ROUGE SCHOOL OF COMPUTERS | BATON ROUGE | LA |
| 015536 | NUETA HIDATSA SAHNISH COLLEGE | NEW TOWN | ND |
| 015542 | INSTITUTE OF BEAUTY CAREERS | ARECIBO | PR |
| 015546 | ORLEANS-NIAGARA BOCES | SANBORN | NY |
| 015548 | MERIDIAN COLLEGE | SARASOTA | FL |
| 015558 | CAPRI INSTITUTE OF HAIR DESIGN | KENILWORTH | NJ |
| 015562 | STYLEMASTERS COLLEGE OF HAIR DESIGN | LONGVIEW | WA |
| 015564 | BRIGHTWOOD COLLEGE | HAMMOND | IN |
| 015568 | CANNELLA SCHOOL OF HAIR DESIGN | VILLA PARK | IL |
| 015569 | OZARK CHRISTIAN COLLEGE | JOPLIN | MO |
| 015574 | PITTSBURGH CAREER INSTITUTE | PITTSBURGH | PA |
| 015575 | CHATTANOOGA COLLEGE - MEDICAL, DENTAL AN | CHATTANOOGA | TN |
| 015585 | PROFESSIONAL COSMETOLOGY EDUC CTR | EL DORADO | AR |
| 015596 | OGLE SCHOOL HAIR SKIN NAILS | FORT WORTH | TX |
| 015599 | HUNTER BUSINESS SCHOOL | LEVITTOWN | NY |
| 015602 | OGLE SCHOOL HAIR SKIN NAILS | HURST | TX |
| 015603 | BEAUTY INSTITUTE (THE) | AMBLER | PA |
| 015604 | BEAUTY INSTITUTE (THE) | STROUDSBURG | PA |
| 015611 | MEDICAL COLLEGE OF WISCONSIN | MILWAUKEE | WI |
| 015612 | MEDINA COUNTY CAREER CENTER | MEDINA | OH |
| 015615 | TAYLORTOWN SCHOOL OF BEAUTY | TAYLOR | MI |
| 015616 | DES MOINES UNIV-OSTEOPATHIC MED CTR | DES MOINES | IA |
| 015625 | CHEEKS BEAUTY ACADEMY | CHEYENNE | WY |
| 015630 | LANCASTER SCHOOL OF COSMETOLOGY | LANCASTER | PA |
| 015637 | MCCANN TECHNICAL SCHOOL | NORTH ADAMS | MA |
| 015639 | SALINE COUNTY CAREER CENTER | MARSHALL | MO |
| 015642 | SALEM COLLEGE OF HAIRSTYLING | SALEM | MO |
| 015663 | PORTFOLIO CENTER | ATLANTA | GA |
| 015666 | PIMA MEDICAL INSTITUTE | TUCSON | AZ |
| 015667 | CARRINGTON COLLEGE | BOISE | ID |
| 015668 | SOUTHWEST SCHOOL OF BUSINESS & TECHNICAL | SAN ANTONIO | TX |
| 015669 | SOUTH TEXAS VOCATIONAL TECHNICAL INSTITU | MCALLEN | TX |
| 015670 | NUC UNIVERSITY - FLORIDA TECHNICAL COLLE | ORLANDO | FL |
| 015675 | GARNET CAREER CENTER | CHARLESTON | WV |
| 015681 | BROOKLINE COLLEGE | PHOENIX | AZ |
| 015686 | COLLEEN O'HARA'S BEAUTY ACADEMY | SANTA ANA | CA |
| 015691 | GOD'S BIBLE SCHOOL & COLLEGE | CINCINNATI | OH |
| 015692 | CAREER & TECHNOLOGY EDUCATION CENTERS OF | NEWARK | OH |
| 015702 | FRANCIS TUTTLE TECHNOLOGY CENTER | OKLAHOMA CITY | OK |
| 015709 | ROBERT FIANCE BEAUTY SCHOOLS | WEST NEW YORK | NJ |
| 015712 | LINCOLN TECHNICAL INSTITUTE | NEW BRITAIN | CT |
| 015725 | LINCOLN TECHNICAL INSTITUTE - EAST WINDS | EAST WINDSOR | CT |
| 015728 | TRI-STATE COSMETOLOGY INSTITUTE | EL PASO | TX |
| 015732 | LIFE CHIROPRACTIC COLLEGE WEST | HAYWARD | CA |
| 015733 | TULSA WELDING SCHOOL | TULSA | OK |
| 015746 | NORTHERN MARIANAS COLLEGE | SAIPAN | MP |
| 015748 | ACADEMY OF CAREERS AND TECHNOLOGY | BECKLEY | WV |
| 015752 | MINNESOTA SCHOOL OF COSMETOLOGY | WOODBURY | MN |
| 015758 | ANTILLES SCHOOL OF TECH CAREERS | SANTURCE | PR |
| 015759 | ATLANTIC BEAUTY & SPA ACADEMY | EGG HARBOR TOWNSHIP | NJ |
| 015765 | GEMOLOGICAL INSTITUTE OF AMERICA | CARLSBAD | CA |
| 015768 | CATHERINE HINDS INST OF ESTHETICS | WOBURN | MA |
| 015777 | ERIE 2-CHAUTAUQUA-CATTARAUGUS BOCES | ANGOLA | NY |
| 015779 | ACADEMY OF HAIR DESIGN #4 | PEARL | MS |
| 015780 | RIDGE TECHNICAL COLLEGE | WINTER HAVEN | FL |
| 015783 | BOISE BIBLE COLLEGE | BOISE | ID |
| 015792 | CENTRAL STATE BEAUTY ACADEMY | OKLAHOMA CITY | OK |
| 015793 | LITTLE HOOP COMMUNITY COLLEGE | FORT TOTTEN | ND |
| 015795 | THANH LE COLG, SCH OF COSMETOLOGY | GARDEN GROVE | CA |
| 015800 | PIONEER CAREER & TECHNOLOGY CENTER | SHELBY | OH |
| 015804 | LAS VEGAS COLLEGE | HENDERSON | NV |
| 015806 | PJ'S COLLEGE OF COSMETOLOGY | CLARKSVILLE | IN |
| 015829 | AMERICAN CAREER COLLEGE | LOS ANGELES | CA |
| 015833 | GOODWIN COLLEGE | EAST HARTFORD | CT |
| 015834 | E C GOODWIN TECHNICAL HIGH SCHOOL | NEW BRITAIN | CT |
| 015835 | HOWELL CHENEY TECHNICAL HIGH SCHOOL | MANCHESTER | CT |
| 015836 | KEENE BEAUTY ACADEMY | KEENE | NH |
| 015845 | NEW ENGLAND SCHOOL OF HAIR DESIGN | WEST LEBANON | NH |
| 015846 | MORRIS COUNTY SCHOOL OF TECHNOLOGY | DENVILLE | NJ |
| 015848 | WARREN COUNTY CAREER CENTER | LEBANON | OH |
| 015861 | E OK COUNTY AREA VO-TECH | CHOCTAW | OK |
| 015862 | ARKANSAS STATE UNIVERSITY MID-SOUTH | WEST MEMPHIS | AR |
| 015865 | SALON PROFESSIONAL ACADEMY (THE) | ALTOONA | PA |
| 015868 | COMMONWEALTH OF PR DEPT OF EDUC - ITPR R | RIO PIEDRAS | PR |
| 015872 | COMMONWEALTH OF PR DEPT OF EDUC - ITPR R | GUAYAMA | PR |
| 015873 | COMMONWEALTH OF PR DEPT OF EDUC - ITPR R | PONCE | PR |
| 015888 | SCHUYLKILL COUNTY AREA VOC TECH SCH | FRACKVILLE | PA |
| 015891 | BELANGER SCHOOL OF NURSING | SCHENECTADY | NY |
| 015898 | FOSTER'S COSMETOLOGY COLLEGE | RIPLEY | MS |
| 015904 | NEW ENGLAND CULINARY INSTITUTE | MONTPELIER | VT |
| 015908 | INTELLITEC COLLEGE | COLORADO SPRINGS | CO |
| 015924 | GALEN HEALTH INSTITUTES | LOUISVILLE | KY |
| 015930 | BROKEN ARROW BEAUTY COLLEGE - COSMETOLOG | TULSA | OK |
| 015932 | OHIO STATE SCHOOL OF COSMETOLOGY | HEATH | OH |
| 015936 | ALBANY SCHOHARIE SCHENECTADY | ALBANY | NY |
| 015937 | ARNOLD'S BEAUTY SCHOOL | MILAN | TN |
| 015944 | HAYS ACADEMY OF HAIR DESIGN | HAYS | KS |
| 015946 | FAYETTE CNTY AREA VOC TECH PRC NRSG | UNIONTOWN | PA |
| 015950 | SUMMIT ACAD OPPORTUNITIES IND CTR | MINNEAPOLIS | MN |
| 015951 | AVEDA ARTS & SCIENCES INST BATON ROUGE | BATON ROUGE | LA |
| 015953 | NATIONAL COLLEGE OF BUSINESS & TECH | BAYAMON | PR |
| 015957 | TOLEDO SCHOOL OF PRACTICAL NURSING | TOLEDO | OH |
| 015962 | INTERNATIONAL ACADEMY | SOUTH DAYTONA | FL |
| 015965 | G SKIN & BEAUTY INSTITUTE | SCHAUMBURG | IL |
| 015970 | HAIR PROFESSIONALS SCH COSMETOLOGY | OSWEGO | IL |
| 015973 | FAUST INSTITUTE OF COSMETOLOGY | SPIRIT LAKE | IA |
| 015975 | YESHIVA OHR ELCHONON CHABAD | LOS ANGELES | CA |
| 015979 | PHILADELPHIA CLG OSTEOPATHIC MED | PHILADELPHIA | PA |
| 015980 | MIAMI VALLEY CAREER TECHNOLOGY CTR | ENGLEWOOD | OH |
| 015983 | ALTIERUS CAREER COLLEGE | SAN ANTONIO | TX |
| 015984 | CLOVER PARK TECHNICAL COLLEGE | LAKEWOOD | WA |
| 015986 | LAKE CAREER AND TECHNICAL CENTER | CAMDENTON | MO |
| 015993 | YESHIVA DERECH CHAIM | BROOKLYN | NY |
| 016002 | JOHN JAY KENNER ACADEMY | KENNER | LA |
| 016008 | EXPOSITO SCHOOL OF HAIR DESIGN | AMARILLO | TX |
| 016012 | AVEDA INSTITUTE MARYLAND | BEL AIR | MD |
| 016021 | PENNSYLVANIA COLLEGE OF ART & DESIGN | LANCASTER | PA |
| 016024 | TEXAS TECH U HEALTH SCIENCES CENTER | LUBBOCK | TX |
| 016027 | AMERITECH COLLEGE | DRAPER | UT |
| 016029 | LIFE PACIFIC UNIVERSITY | SAN DIMAS | CA |
| 016038 | ROCKLAND COUNTY BOCES PRAC NRSG SCH | WEST NYACK | NY |
| 016039 | COLUMBIANA COUNTY CAREER CENTER | LISBON | OH |
| 016041 | EASTERN COLLEGE OF HEALTH VOCATIONS | LITTLE ROCK | AR |
| 016045 | LA' JAMES INTERNATIONAL COLLEGE - DM | JOHNSTON | IA |
| 016050 | CONCORDE CAREER INSTITUTE | MIRAMAR | FL |
| 016051 | JENNY LEA ACADEMY OF COSMETOLOGY | JOHNSON CITY | TN |
| 016053 | NEW TYLER BARBER COLLEGE INC | NORTH LITTLE ROCK | AR |
| 016054 | MR LEONS SCHOOL OF HAIR DESIGN | MOSCOW | ID |
| 016058 | COMMUNITY COLLEGE OF AURORA | AURORA | CO |
| 016059 | BASTYR UNIVERSITY | KENMORE | WA |
| 016062 | PAUL MITCHELL THE SCHOOL KNOXVILLE | KNOXVILLE | TN |
| 016065 | SANTA FE COMMUNITY COLLEGE | SANTA FE | NM |
| 016068 | SOUTHWEST FLORIDA COLLEGE | FORT MYERS | FL |
| 016075 | MR WAYNES SCH OF UNISEX HAIR DESIGN | COOKEVILLE | TN |
| 016080 | SISSETON WAHPETON COLLEGE | SISSETON | SD |
| 016081 | SOUTH COAST COLLEGE | ORANGE | CA |
| 016082 | AMERICAN MUSICAL AND DRAMATIC ACAD | NEW YORK | NY |
| 016092 | CORTIVA INSTITUTE | PINELLAS PARK | FL |
| 016098 | CHARLES OF ITALY BEAUTY COLLEGE | LAKE HAVASU CITY | AZ |
| 016100 | LENAPE TECHNICAL SCHOOL | FORD CITY | PA |
| 016107 | CAPRI INSTITUTE OF HAIR DESIGN | BRICK TOWN | NJ |
| 016109 | INTERACTIVE COLLEGE OF TECHNOLOGY | CHAMBLEE | GA |
| 016113 | PAUL MITCHELL THE SCHOOL HUNTSVILLE | MADISON | AL |
| 016114 | BAYSHIRE BEAUTY ACADEMY | BAY CITY | MI |
| 016116 | OAK HILLS CHRISTIAN COLLEGE | BEMIDJI | MN |
| 016118 | HIGH PLAINS AREA VOC-TECH | WOODWARD | OK |
| 016119 | NAVAJO TECHNICAL UNIVERSITY | CROWNPOINT | NM |
| 016125 | CREATIVE CIRCUS, THE | ATLANTA | GA |
| 016135 | LITTLE BIG HORN COLLEGE | CROW AGENCY | MT |
| 016139 | GWINNETT TECHNICAL COLLEGE | LAWRENCEVILLE | GA |
| 016140 | METRO TECHNOLOGY CENTERS SCH DIST22 | OKLAHOMA CITY | OK |
| 016146 | BRIGHTWOOD CAREER INSTITUTE | PHILADELPHIA | PA |
| 016160 | JOLIE HEALTH AND BEAUTY ACADEMY | WILKES BARRE | PA |
| 016163 | ALTOONA BEAUTY SCHOOL, INC | ALTOONA | PA |
| 016165 | CHARLOTTE TECHNICAL COLLEGE | PORT CHARLOTTE | FL |
| 016167 | AMERICAN HAIR ACADEMY | MT. PLEASANT | IA |
| 016176 | LINCOLN TECHNICAL INSTITUTE - SOUTH PLAI | SOUTH PLAINFIELD | NJ |
| 016197 | LANSDALE SCHOOL OF COSMETOLOGY | LANSDALE | PA |
| 016210 | ART INSTITUTE OF SEATTLE (THE) | SEATTLE | WA |
| 016212 | AUTOMECA TECHNICAL COLLEGE | BAYAMON | PR |
| 016222 | METRO TECHNOLOGY CENTERS SCH DIST22 | OKLAHOMA CITY | OK |
| 016227 | BELLINGHAM TECHNICAL COLLEGE | BELLINGHAM | WA |
| 016229 | ST. CHARLES BORROMEO SEMINARY | WYNNEWOOD | PA |
| 016231 | HEADLINES ACADEMY | RAPID CITY | SD |
| 016233 | DESIGN INSTITUTE OF SAN DIEGO | SAN DIEGO | CA |
| 016242 | OEHRLEIN SCHOOL OF COSMETOLOGY | EAST PEORIA | IL |
| 016258 | WITHLACOOCHEE TECHNICAL COLLEGE | INVERNESS | FL |
| 016261 | OHIO VALLEY COLLEGE OF TECHNOLOGY | EAST LIVERPOOL | OH |
| 016268 | AMERICAN EDUCATIONAL COLLEGE | BAYAMON | PR |
| 016280 | GEORGE STONE TECHNICAL COLLEGE | PENSACOLA | FL |
| 016289 | PJ'S COLLEGE OF COSMETOLOGY | RICHMOND | IN |
| 016293 | PARKER UNIVERSITY | DALLAS | TX |
| 016298 | VENANGO COUNTY AREA VOC TECH SCHOOL | OIL CITY | PA |
| 016302 | FLORIDA CAREER COLLEGE | MIAMI | FL |
| 016306 | IOWA SCHOOL OF BEAUTY | OTTUMWA | IA |
| 016307 | BRIGHTWOOD COLLEGE | SALIDA | CA |
| 016312 | PLATT COLLEGE | TULSA | OK |
| 016330 | CLOVIS ADULT EDUC | CLOVIS | CA |
| 016336 | AMERICAN COLLEGE OF HAIR DESIGN | SEDALIA | MO |
| 016342 | LANCASTER COUNTY CAREER & TECH CTR | WILLOW STREET | PA |
| 016346 | TAKODA INSTITUTE OF HIGHER EDUCATION | MINNEAPOLIS | MN |
| 016348 | PAUL MITCHELL THE SCHOOL PORTLAND | PORTLAND | OR |
| 016349 | BERGEN COUNTY TECHNICAL SCHOOLS | HACKENSACK | NJ |
| 016350 | LA' JAMES INTERNATIONAL COLLEGE | EAST MOLINE | IL |
| 016353 | BRIGHTWOOD COLLEGE | HOUSTON | TX |
| 016354 | CASS CAREER CENTER | HARRISONVILLE | MO |
| 016374 | EMPIRE BEAUTY SCHOOL | PEEKSKILL | NY |
| 016387 | TOLEDO ACADEMY OF BEAUTY CULTURE - EAST | OREGON | OH |
| 016391 | OXNARD COLLEGE | OXNARD | CA |
| 016393 | CONCEPT COLLEGE OF COSMETOLOGY | DANVILLE | IL |
| 016394 | MARANATHA BAPTIST UNIVERSITY | WATERTOWN | WI |
| 016396 | NORTHEAST TEXAS COMMUNITY COLLEGE | MOUNT PLEASANT | TX |
| 016400 | MIAMI LAKES EDUCATIONAL CENTER AND TECHN | MIAMI LAKES | FL |
| 016404 | KD STUDIO, ACTOR'S CONSERVATORY | DALLAS | TX |
| 016405 | AMERICAN INSTITUTE OF TRUCKING | PHOENIX | AZ |
| 016417 | OHR SOMAYACH TANENBAUM EDUCATIONAL CENTE | MONSEY | NY |
| 016418 | TIDEWATER TECH | NORFOLK | VA |
| 016419 | ROFFLER-MOLER HAIRSTYLING COLLEGE | MARIETTA | GA |
| 016424 | MAGNOLIA COLLEGE OF COSMETOLOGY | JACKSON | MS |
| 016426 | CAPITAL AREA SCH OF PRAC NRSG | SPRINGFIELD | IL |
| 016432 | ELEVATE SALON INSTITUTE | CHUBBUCK | ID |
| 016448 | PROFESSIONAL'S CHOICE HAIR DSN ACAD | JOLIET | IL |
| 016453 | ALLSTATE HAIRSTYLING & BARBER CLG | CLEVELAND | OH |
| 016454 | MICHIGAN COLLEGE OF BEAUTY | MONROE | MI |
| 016462 | NEW ENGLAND TRACTOR TRAILER TRAINING SCH | PAWTUCKET | RI |
| 016467 | SUNSTATE ACADEMY OF HAIR DESIGN | FORT MYERS | FL |
| 016468 | UCAS UNIV OF COSMETOLOGY ARTS & SCIENCE | SAN ANTONIO | TX |
| 016474 | BRADFORD SCHOOL | COLUMBUS | OH |
| 016483 | FLORIDA INSTITUTE OF ULTRASOUND | PENSACOLA | FL |
| 016485 | PINEVILLE BEAUTY SCHOOL | PINEVILLE | LA |
| 016487 | EMMAUS BIBLE COLLEGE | DUBUQUE | IA |
| 016494 | LEBANON CO CAREER & TECHNOLOGY CTR | LEBANON | PA |
| 016495 | MOLER-PICKENS BEAUTY COLLEGE | FAIRFIELD | OH |
| 016498 | JEFFERSON SCHOOL OF NURSING | PINE BLUFF | AR |
| 016504 | HAIR PROFESSIONALS CAREER COLLEGE | SYCAMORE | IL |
| 016506 | INTERACTIVE COLLEGE OF TECHNOLOGY | PASADENA | TX |
| 016508 | PENNSYLVANIA GUNSMITH SCHOOL | PITTSBURGH | PA |
| 016509 | HAIR ACADEMY | NEW CARROLLTON | MD |
| 016510 | MARYLAND BEAUTY ACADEMY OF ESSEX | BALTIMORE | MD |
| 016516 | CENTER FOR EMPLOYMENT TRAINING | SAN JOSE | CA |
| 016517 | LAGUNA COLLEGE OF ART AND DESIGN | LAGUNA BEACH | CA |
| 016522 | HOBART INSTITUTE OF WELDING TECHNOLOGY | TROY | OH |
| 016525 | BAPTIST MISSIONARY ASSN THEOL SEM | JACKSONVILLE | TX |
| 016526 | YORK CO AREA VOC-TECH SCH-PRAC NSG | YORK | PA |
| 016538 | CENTURA COLLEGE | VIRGINIA BEACH | VA |
| 016541 | EMPIRE BEAUTY SCHOOL | CINCINNATI | OH |
| 016544 | COLEGIO BIBLICO PENTECOSTAL DE PR | ST JUST TRUJILLO ALTO | PR |
| 016552 | PJ'S COLLEGE OF COSMETOLOGY | BOWLING GREEN | KY |
| 016558 | KNOX COUNTY CAREER CENTER | MOUNT VERNON | OH |
| 016563 | BUCKS COUNTY SCHOOL OF BEAUTY CULT | FEASTERVILLE | PA |
| 016566 | JEFFERSON CO DUBOIS VOC TECH-PR NSG | REYNOLDSVILLE | PA |
| 016567 | CHARZANNE BEAUTY COLLEGE | GREENWOOD | SC |
| 016568 | PROFESSIONAL SKILLS INSTITUTE | TOLEDO | OH |
| 016571 | ROB ROY ACADEMY | NEW BEDFORD | MA |
| 016573 | FT PIERCE BEAUTY ACADEMY | FORT PIERCE | FL |
| 016576 | CUYAHOGA VALLEY CAREER CENTER | BRECKSVILLE | OH |
| 016577 | CLOYD'S BEAUTY SCHOOL #1 | WEST MONROE | LA |
| 016578 | CLOYD'S BEAUTY SCHOOL #2, INC | MONROE | LA |
| 016581 | GLENDALE CAREER COLLEGE | GLENDALE | CA |
| 016582 | GEORGIA PIEDMONT TECHNICAL COLLEGE | CLARKSTON | GA |
| 016588 | KENNETH SHULER SCHOOL OF COSMETOLOGY & N | COLUMBIA | SC |
| 016591 | PAUL MITCHELL THE SCHOOL LEXINGTON | LEXINGTON | KY |
| 016592 | FORTIS COLLEGE | MOBILE | AL |
| 016593 | ROGER'S ACADEMY OF HAIR DESIGN | EVANSVILLE | IN |
| 016596 | CAREER ACADEMY OF HAIR DESIGN | SPRINGDALE | AR |
| 016605 | FORTIS COLLEGE | NORFOLK | VA |
| 016611 | ROSS MEDICAL EDUCATION CENTER | BRIGHTON | MI |
| 016615 | PALO ALTO COLLEGE | SAN ANTONIO | TX |
| 016616 | FT PECK COMMUNITY COLLEGE | POPLAR | MT |
| 016618 | COLLEGE OF HAIR DESIGN CAREERS | SALEM | OR |
| 016626 | GREATER JOHNSTOWN AREA VOC TECH SCH | JOHNSTOWN | PA |
| 016627 | MONTGOMERY BEAUTY SCHOOL | SILVER SPRING | MD |
| 016631 | WYOTECH | ORMOND BEACH | FL |
| 016643 | CAREER & TECHNOLOGY CTR AT FT OSAGE | INDEPENDENCE | MO |
| 016644 | BELLUS ACADEMY | POWAY | CA |
| 016666 | LAMAR STATE COLLEGE-PORT ARTHUR | PORT ARTHUR | TX |
| 016668 | HEADMASTERS SCHOOL OF HAIR DESIGN | LEWISTON | ID |
| 016673 | DOMINICAN SCH PHILOSOPHY & THEOLOGY | BERKELEY | CA |
| 016693 | WEST MI COLG OF BARBERING & BEAUTY | KALAMAZOO | MI |
| 016694 | CANNELLA SCHOOL OF HAIR DESIGN | CHICAGO | IL |
| 016696 | UNIVERSAL TECHNICAL INSTITUTE | HOUSTON | TX |
| 016699 | WESTERN AREA CAREER & TECHNOLOGY CT | CANONSBURG | PA |
| 016701 | BRANFORD HALL CAREER INSTITUTE | PARSIPPANY | NJ |
| 016702 | NORTHERN TIER CAREER CENTER | TOWANDA | PA |
| 016707 | CLOYD'S BEAUTY SCHOOL #3, INC | MONROE | LA |
| 016716 | NORTHERN CAREER INSTITUTE | EASTLAKE | OH |
| 016720 | BRIGHTWOOD COLLEGE | SACRAMENTO | CA |
| 016723 | MODERN WELDING SCHOOL, INC. | SCHENECTADY | NY |
| 016726 | BECKFIELD COLLEGE | FLORENCE | KY |
| 016728 | SCIOTO COUNTY JOINT VOCATIONAL SCH | LUCASVILLE | OH |
| 016730 | SOUTHWEST UNIVERSITY OF VISUAL ARTS | TUCSON | AZ |
| 016737 | CHARLESTON COSMETOLOGY INSTITUTE | CHARLESTON | SC |
| 016745 | POLARIS CAREER CENTER-ADULT ED DEPT | MIDDLEBURG HEIGHTS | OH |
| 016747 | STAGE ONE THE HAIR SCHOOL | LAKE CHARLES | LA |
| 016748 | LAMAR STATE COLLEGE-ORANGE | ORANGE | TX |
| 016749 | PAUL MITCHELL THE SCHOOL HOUSTON | HOUSTON | TX |
| 016763 | EASTERN CTR ARTS AND TECH PR NSG | WILLOW GROVE | PA |
| 016775 | PROVO COLLEGE | PROVO | UT |
| 016778 | THE LANDING SCHL OF BOATBUILDING & DESIG | ARUNDEL | ME |
| 016781 | BALTIMORE STUDIO OF HAIR DESIGN | BALTIMORE | MD |
| 016785 | ACADEMY OF COSMETOLOGY | MERRITT ISLAND | FL |
| 016790 | MICHIGAN BARBER COLLEGE | DETROIT | MI |
| 016792 | COLLIN COUNTY COMMUNITY COLLEGE DISTRICT | MCKINNEY | TX |
| 016798 | CLINTON TECHNICAL SCHOOL | CLINTON | MO |
| 016801 | MILAN INSTITUTE | VISALIA | CA |
| 016802 | SHASTA BIBLE COLLEGE | REDDING | CA |
| 016812 | FULL SAIL UNIVERSITY | WINTER PARK | FL |
| 016820 | CONCORDE CAREER COLLEGE | KANSAS CITY | MO |
| 016824 | RIVEROAK TECNICAL COLLEGE | LIVE OAK | FL |
| 016825 | GREENE COUNTY VOC-TECH SCHOOL | WAYNESBURG | PA |
| 016831 | MERCER COUNTY AREA VOC TECH SCHOOL | MERCER | PA |
| 016833 | ROBERT PAUL ACAD COSMTGY ARTS & SCI | TIMONIUM | MD |
| 016837 | ORANGE TECHNICAL COLLEGE-WINTER PARK CAM | WINTER PARK | FL |
| 016839 | CITY COLLEGE | FORT LAUDERDALE | FL |
| 016841 | G SKIN & BEAUTY INSTITUTE | OAK BROOK | IL |
| 016845 | RASMUSSEN COLLEGE - MANKATO | MANKATO | MN |
| 016848 | ST LOUIS COLLEGE OF HEALTH CAREERS | ST LOUIS | MO |
| 016857 | WARREN COUNTY COMMUNITY COLLEGE | WASHINGTON | NJ |
| 016861 | GREENE COUNTY CAREER CENTER | XENIA | OH |
| 016871 | ATLANTIC COLLEGE | GUAYNABO | PR |
| 016875 | ORANGE TECHNICAL COLLEGE - MID FLORIDA C | ORLANDO | FL |
| 016876 | BARRETT & COMPANY SCH HAIR DESIGN | NICHOLASVILLE | KY |
| 016880 | LASALLE TECH | HOUMA | LA |
| 016885 | AMRIDGE UNIVERSITY | MONTGOMERY | AL |
| 016896 | CALIFORNIA CAREER SCHOOLS | ANAHEIM | CA |
| 016897 | ADRIAN'S BEAUTY COLLEGE OF TURLOCK | TURLOCK | CA |
| 016902 | SAN JOAQUIN COLLEGE OF LAW | CLOVIS | CA |
| 016904 | SWEDISH INSTITUTE | NEW YORK | NY |
| 016907 | JONES TECHNICAL INSTITUTE | JACKSONVILLE | FL |
| 016910 | SEGUIN BEAUTY SCHOOL | SEGUIN | TX |
| 016911 | MERRELL UNIV OF BTY ARTS & SCIENCES | JEFFERSON CITY | MO |
| 016914 | SPECS HOWARD SCHOOL OF MEDIA ARTS | SOUTHFIELD | MI |
| 016915 | MAYAGÜEZ INSTITUTE OF TECHNOLOGY | MAYAGÜEZ | PR |
| 016919 | ROBERT MORGAN EDUCATIONAL CENTER & TECHN | MIAMI | FL |
| 016920 | JENNY LEA ACADEMY OF COSMETOLOGY | WHITESBURG | KY |
| 016924 | FOX COLLEGE | BEDFORD PARK | IL |
| 016930 | INTERIOR DESIGNERS INSTITUTE | NEWPORT BEACH | CA |
| 016934 | OCEAN COUNTY VOCATIONAL-TECH SCHOOL | TOMS RIVER | NJ |
| 016935 | ROBERT FIANCE BEAUTY SCHOOLS | NORTH PLAINFIELD | NJ |
| 016937 | SARASOTA SCHOOL OF MASSAGE THERAPY | SARASOTA | FL |
| 016944 | ARLINGTON CAREER INSTITUTE | GRAND PRAIRIE | TX |
| 016945 | HOUSTON TRAINING SCHOOLS | HOUSTON | TX |
| 016954 | ARTISTIC ACADEMY OF HAIR DESIGN (THE) | MORRIS PLAINS | NJ |
| 016961 | TDDS TECHNICAL INSTITUTE | DIAMOND | OH |
| 016967 | FORT BELKNAP COLLEGE | HARLEM | MT |
| 016975 | EASTLAND-FAIRFIELD CAREER AND TECHNICAL | GROVEPORT | OH |
| 016979 | FORMATIONS INSTITUTE OF COSMETOLOGY & BA | WOODWARD | OK |
| 016984 | PAUL MITCHELL THE SCHOOL COSTA MESA | COSTA MESA | CA |
| 016987 | INTERNATIONAL BEAUTY COLLEGE NO 3 | GARLAND | TX |
| 016989 | PONCE PARAMEDICAL COLLEGE (POPAC) | PONCE | PR |
| 016994 | PORTAGE LAKES CAREER CENTER | UNIONTOWN | OH |
| 017002 | SEBRING CAREER SCHOOLS | HOUSTON | TX |
| 017004 | PALOMAR INSTITUTE OF COSMETOLOGY | SAN MARCOS | CA |
| 017015 | SUFFOLK BEAUTY ACADEMY | SUFFOLK | VA |
| 017016 | RALPH R WILLIS CAREER AND TECHNICAL CENT | STOLLINGS | WV |
| 017020 | ARTHUR'S BEAUTY COLLEGE | JACKSONVILLE | AR |
| 017021 | LOUISIANA ACADEMY OF BEAUTY | EUNICE | LA |
| 017022 | DELTA COLLEGE OF ARTS & TECH INC | BATON ROUGE | LA |
| 017027 | SAINT CHARLES COMMUNITY COLLEGE | COTTLEVILLE | MO |
| 017034 | COMMONWEALTH TECH INSTIT @ HIRAM G | JOHNSTOWN | PA |
| 017035 | FRED W EBERLE TECHNICAL CENTER | BUCKHANNON | WV |
| 017036 | BELL MAR BEAUTY COLLEGE | CICERO | IL |
| 017044 | CLEAR CREEK BAPTIST BIBLE COLLEGE | PINEVILLE | KY |
| 017050 | BROWNSON TECHNICAL SCHOOL | ANAHEIM | CA |
| 017053 | STRATFORD UNIVERSITY | FALLS CHURCH | VA |
| 017054 | MERCER COUNTY TECH EDUC CNTR | PRINCETON | WV |
| 017061 | HYPNOSIS MOTIVATION INSTITUTE | TARZANA | CA |
| 017063 | NATIONAL HOLISTIC INSTITUTE | EMERYVILLE | CA |
| 017065 | BJ'S BEAUTY AND BARBER COLLEGE | TACOMA | WA |
| 017066 | ALASKA CAREER COLLEGE | ANCHORAGE | AK |
| 017068 | QUEEN CITY COLLEGE | CLARKSVILLE | TN |
| 017069 | FLORIDA NATIONAL UNIVERSITY | HIALEAH | FL |
| 017070 | INNER STATE BEAUTY SCHOOLS | LYNDHURST | OH |
| 017072 | BRIGHTWOOD COLLEGE | VAN NUYS | CA |
| 017074 | NORTH AMERICAN TRADE SCHOOLS | BALTIMORE | MD |
| 017076 | YESHIVA GEDOLAH OF GREATER DETROIT | OAK PARK | MI |
| 017080 | ELIZABETH GRADY SCHOOL OF ESTHETICS | MEDFORD | MA |
| 017083 | WILKES BARRE AREA CAREER AND TECHNICAL C | WILKES-BARRE | PA |
| 017096 | COSMETOLOGY TRAINING CENTER | LAFAYETTE | LA |
| 017103 | PJ'S COLLEGE OF COSMETOLOGY | GLASGOW | KY |
| 017114 | MAYO CLINIC COLLEGE OF MEDICINE & SCIENC | ROCHESTER | MN |
| 017118 | LAUREL BUSINESS INSTITUTE | UNIONTOWN | PA |
| 017120 | COLEGIO MAYOR DE TECHNOLOGIA | ARROYO | PR |
| 017121 | SEMINAR L'MOROS BAIS YAAKOV | BROOKLYN | NY |
| 017124 | ACADEMY OF HAIR TECHNOLOGY | GREENVILLE | SC |
| 017135 | ASSOCIATED TECHNICAL COLLEGE | SAN DIEGO | CA |
| 017136 | DIVERSIFIED LANGUAGE INSTITUTE | LOS ANGELES | CA |
| 017143 | NORTHWEST COLLEGE | ALOHA | OR |
| 017144 | SOUTH TEXAS VO-TECH INSTITUTE | WESLACO | TX |
| 017146 | BUTLER BEAUTY SCHOOL | BUTLER | PA |
| 017149 | PLATT COLLEGE - BERKS TECHNICAL INSTITUT | WYOMISSING | PA |
| 017157 | LANDMARK COLLEGE | PUTNEY | VT |
| 017158 | PRISM CAREER INSTITUTE | PHILADELPHIA | PA |
| 017160 | MODERN COLLEGE OF DESIGN (THE) | KETTERING | OH |
| 017164 | SCHUYLKILL COUNTY AREA VOC TECH SCH | FRACKVILLE | PA |
| 017166 | YUKON BEAUTY COLLEGE | YUKON | OK |
| 017169 | UNITED EDUCATION INSTITUTE | HUNTINGTON PARK | CA |
| 017174 | PICKAWAY ROSS CO JOINT VOC TECH SCH | CHILLICOTHE | OH |
| 017178 | SALON PROFESSIONAL ACADEMY (THE) | NAMPA | ID |
| 017180 | VANGUARD COLLEGE OF COSM A PMP METAIRIE | METAIRIE | LA |
| 017186 | PAUL MITCHELL THE SCHOOL SALT LAKE CITY | SALT LAKE | UT |
| 017188 | UNIVERSITY OF ADVANCING TECHNOLOGY | TEMPE | AZ |
| 017191 | PINNACLE INSTITUTE OF COSMETOLOGY | MOORESVILLE | NC |
| 017193 | CASAL AVEDA INSTITUTE | AUSTINTOWN | OH |
| 017194 | BRIGHTWOOD COLLEGE | VISTA | CA |
| 017197 | YESHIVA OF THE TELSHE ALUMNI | RIVERDALE | NY |
| 017198 | RADFORD LOCKLIN TECH CENTER | MILTON | FL |
| 017199 | LAC COURTE OREILLES OJIBWA CMTY CLG | HAYWARD | WI |
| 017209 | ELAINE STEVEN BEAUTY COLLEGE | SAINT LOUIS | MO |
| 017214 | NILES SCHOOL OF COSMETOLOGY | NILES | IL |
| 017218 | ALL-STATE CAREER SCHOOL | ESSINGTON | PA |
| 017230 | TRI-STATE COLLEGE OF ACUPUNCTURE | NEW YORK | NY |
| 017233 | INTERNATIONAL TECHNICAL COLLEGE | HATO REY | PR |
| 017236 | SUMTER BEAUTY COLLEGE | SUMTER | SC |
| 017237 | RAPHAELS SCHOOL OF BEAUTY CULTURE | ALLIANCE | OH |
| 017239 | PHILLIPS THEOLOGICAL SEMINARY - | TULSA | OK |
| 017249 | UNIV OF TX MD ANDERSON CANCER CTR | HOUSTON | TX |
| 017250 | TEXAS BARBER COLLEGE | HOUSTON | TX |
| 017262 | SEARCY BEAUTY COLLEGE | SEARCY | AR |
| 017272 | LA BELLE BEAUTY ACADEMY | MIAMI | FL |
| 017276 | VISTA COLLEGE | EL PASO | TX |
| 017279 | GRABBER SCHOOL OF HAIR DESIGN | ST. LOUIS | MO |
| 017282 | MAHONING COUNTY CAREER & TECH CENTR | CANFIELD | OH |
| 017286 | INTERNATIONAL SCH SKIN & NAILCARE | ATLANTA | GA |
| 017287 | EDUCATIONAL TECHNICAL COLLEGE | BAYAMON | PR |
| 017290 | APOLLO CAREER CENTER-ADULT EDUC | LIMA | OH |
| 017295 | EVANS HAIRSTYLING COLLEGE | ST GEORGE | UT |
| 017296 | VISTA COLLEGE | CLEARFIELD | UT |
| 017306 | LOS ANGELES ORT TECHNICAL INSTITUTE | LOS ANGELES | CA |
| 017310 | EVANS HAIRSTYLING COLLEGE OF CEDAR CITY | CEDAR CITY | UT |
| 017313 | COLLECTIV HAIR DRESSING ACADEMY | SANDY | UT |
| 017317 | PAUL MITCHELL THE SCHOOL - ESANI | ROSWELL | GA |
| 017319 | ENVIRONMENTAL TECHNICAL INSTITUTE | WILLOWBROOK | IL |
| 017322 | AUSTIN GRADUATE SCHOOL OF THEOLOGY | AUSTIN | TX |
| 017339 | BEAUTY TECHNICAL COLLEGE | TAHLEQUAH | OK |
| 017345 | ESCUELA DE ARTES PLASTICAS | SAN JUAN | PR |
| 017346 | ESCUELA TÉCNICA DE ELECTRICIDAD | PONCE | PR |
| 017347 | NOSSI COLLEGE OF ART | NASHVILLE | TN |
| 017360 | MIAMI INTERNATIONAL UNIVERSITY OF ART & | DALLAS | TX |
| 017369 | ATLANTA SCHOOL OF MASSAGE | ATLANTA | GA |
| 017375 | GUY'S ACADEMY HAIR, SKIN & NAILS | SHREVEPORT | LA |
| 017377 | CHARTER COLLEGE | ANCHORAGE | AK |
| 020616 | WAYNES COLLEGE OF BEAUTY | SALINAS | CA |
| 021039 | STEUBEN SCHUYLER CHEMUNG TIOGA ALLEGANY | PAINTED POST | NY |
| 021252 | SCHOOL OF NURSING BEEBE MEDICAL CENTER | LEWES | DE |
| 021287 | CENTRAL SCHOOL OF PRACTICAL NURSING | NORFOLK | VA |
| 021383 | PALO ALTO UNIVERSITY | PALO ALTO | CA |
| 021430 | BARD COLLEGE - LONGY SCHOOL OF MUSIC | CAMBRIDGE | MA |
| 021689 | KANSAS CITY COLLEGE & BIBLE SCHOOL | OVERLAND PARK | KS |
| 021706 | UNITED STATES SPORTS ACADEMY | DAPHNE | AL |
| 021799 | ARGOSY UNIVERSITY | ORANGE | CA |
| 021800 | NORTHWEST INDIAN COLLEGE | BELLINGHAM | WA |
| 021822 | NEW SCHOOL CENTER FOR MEDIA | ALBANY | NY |
| 021829 | CAMBRIDGE COLLEGE | BOSTON | MA |
| 022025 | NEW ENGLAND TRACTOR TRAILER SCH | SOMERS | CT |
| 022141 | RESURRECTION UNIVERSITY | CHICAGO | IL |
| 022229 | INTERNATIONAL AIR & HOSPITALITY ACADEMY | VANCOUVER | WA |
| 022233 | MAGDALEN COLLEGE | WARNER | NH |
| 022463 | ROSS MEDICAL EDUCATION CENTER | CINCINNATI | OH |
| 022516 | ACADEMY OF HAIR DESIGN #6 | HATTIESBURG | MS |
| 022602 | DIESEL DRIVING ACADEMY | SHREVEPORT | LA |
| 022878 | NATIONAL TRACTOR TRAILER SCHOOL | LIVERPOOL | NY |
| 023141 | SCHILLER INTERNATIONAL UNIVERSITY | LARGO | FL |
| 023166 | CORTIVA INSTITUTE | NEWINGTON | CT |
| 023262 | BRIGHTWOOD COLLEGE | NASHVILLE | TN |
| 023357 | BATON ROUGE GENERAL MEDICAL CENTER | BATON ROUGE | LA |
| 023374 | BANCROFT SCHOOL OF MASSAGE THERAPY | WORCESTER | MA |
| 023502 | INDIANA COUNTY TECH CTR SCH PR NSG | INDIANA | PA |
| 023580 | THOMAS AQUINAS COLLEGE | SANTA PAULA | CA |
| 023585 | BON SECOURS SAINT MARY'S HOSPITAL SCHOOL | RICHMOND | VA |
| 024827 | WESTERN UNIVERSITY OF HEALTH S | POMONA | CA |
| 024948 | CR'U INSTITUTE OF COSMETOLOGY AND BARBER | GARDEN GROVE | CA |
| 025042 | WALDEN UNIVERSITY | MINNEAPOLIS | MN |
| 025295 | HAMRICK SCHOOL | MEDINA | OH |
| 025332 | SCHOOL OF ARCHITECTURE AT TALIESIN (THE) | SCOTTSDALE | AZ |
| 025395 | IRVINE VALLEY COLLEGE | IRVINE | CA |
| 025545 | HAZLETON AREA CAREER CENTER PRACTICAL NU | HAZLETON | PA |
| 025594 | INTERCOAST COLLEGE D/BA INTERCOAST INSTI | WEST COVINA | CA |
| 025650 | PLATT TECHNICAL HIGH SCHOOL | MILFORD | CT |
| 025688 | SUSSEX COUNTY COMMUNITY COLLEGE | NEWTON | NJ |
| 025754 | FRENCH CULINARY INSTITUTE | NEW YORK | NY |
| 025779 | SANTA BARBARA BUSINESS COLLEGE | BAKERSFIELD | CA |
| 025780 | SANTA BARBARA BUSINESS COLLEGE | SANTA MARIA | CA |
| 025820 | BNOS ZION OF BOBOV SEMINARY | BROOKLYN | NY |
| 025827 | CORTIVA INSTITUTE - TUCSON | TUCSON | AZ |
| 025830 | GWINNETT COLLEGE OF BUSINESS | LILBURN | GA |
| 025849 | FIRST INSTITUTE, INC. | CRYSTAL LAKE | IL |
| 025864 | TRUMBULL CAREER & TECH CENTER-ADULT | WARREN | OH |
| 025875 | UNIVERSIDAD ANA G. MÉNDEZ - CUPEY CAMPUS | CUPEY | PR |
| 025876 | ORLO SCH HAIR DESIGN & COSMETOLOGY | ALBANY | NY |
| 025877 | HAIR PROFESSIONALS CAREER COLLEGE | PALOS HILLS | IL |
| 025882 | DOUGLAS J AVEDA INSTITUTE | EAST LANSING | MI |
| 025916 | NORTH-WEST COLLEGE | VAN NUYS | CA |
| 025919 | BRIGHTWOOD COLLEGE | EL PASO | TX |
| 025937 | HISPANIC AMERICAN COLLEGE | CAGUAS | PR |
| 025943 | COLLEGEAMERICA DENVER | DENVER | CO |
| 025950 | HAIR ACADEMY THE | WEST FAYETTEVILLE | TN |
| 025956 | ASIAN AMERICAN INTERNATIONAL BEAUTY COLG | WESTMINSTER CITY | CA |
| 025957 | HILLSDALE BEAUTY COLLEGE | HILLSDALE | MI |
| 025964 | SPARTAN COLLEGE OF AERONAUTICS & TECHNOL | INGLEWOOD | CA |
| 025973 | SOUTH BAYLO UNIVERSITY | ANAHEIM | CA |
| 025974 | PONTOTOC TECHNOLOGY CENTER SCHOOL | ADA | OK |
| 025994 | NEW YORK COLLEGE OF HEALTH PROFESSIONS | SYOSSET | NY |
| 026000 | NORTHWEST TECHNOLOG CTR SCH DIST 10 | ALVA | OK |
| 026001 | NEW YORK ACADEMY OF ART (THE) | NEW YORK | NY |
| 026002 | OCEAN CORPORATION (THE) | HOUSTON | TX |
| 026005 | WES WATKINS TECHNOLOGY CENTER | WETUMKA | OK |
| 026009 | AVEDA ARTS & SCIENCES INST COVINGTON | COVINGTON | LA |
| 026011 | OPELOUSAS SCHOOL OF COSMETOLOGY | OPELOUSAS | LA |
| 026021 | NORTHWEST COLLEGE OF ART & DESIGN | TACOMA | WA |
| 026023 | CENTRAL COAST COLLEGE | SALINAS | CA |
| 026031 | CRAVE BEAUTY ACADEMY | WICHITA | KS |
| 026038 | LORAIN COUNTY JVS ADULT CAREER CTR | OBERLIN | OH |
| 026047 | CENTER FOR ADVANCED LEGAL STUDIES | HOUSTON | TX |
| 026068 | PLATT COLLEGE - MCCANN - MONROE | MONROE | LA |
| 026070 | TRICOCI UNIVERSITY OF BEAUTY CULTURE | BLOOMINGTON | IN |
| 026071 | PAUL MITCHELL THE SCHOOL BOISE | BOISE | ID |
| 026080 | NEOSHO BEAUTY COLLEGE | NEOSHO | MO |
| 026090 | EMPERORS COLG OF TRAD ORIENTAL MED | SANTA MONICA | CA |
| 026092 | VATTEROTT COLLEGE | DES MOINES | IA |
| 026094 | VALLEY COLLEGE | MARTINSBURG | WV |
| 026105 | XENON INTERNATIONAL ACADEMY II | OMAHA | NE |
| 026109 | STONE CHILD COLLEGE | BOX ELDER | MT |
| 026127 | SALON PROFESSIONAL ACADEMY - MELBOURNE, | MELBOURNE | FL |
| 026142 | MILLER - MOTTE TECHNICAL COLLEGE | CLARKSVILLE | TN |
| 026158 | COLLEGE OF COURT REPORTING | VALPARAISO | IN |
| 026161 | JEAN MADELINE ED CTR FOR COSM | PHILADELPHIA | PA |
| 026166 | SHEAR EGO INTERNATIONAL SCHOOL OF HAIR D | ROCHESTER | NY |
| 026175 | ALTIERUS CAREER COLLEGE | WOODBRIDGE | VA |
| 026184 | MICHIGAN CAREER & TECHNICAL INST | PLAINWELL | MI |
| 026192 | DENHAM SPRINGS BEAUTY COLLEGE | DENHAM SPRINGS | LA |
| 026200 | SANDUSKY CAREER CENTER | SANDUSKY | OH |
| 026213 | ACADEMY OF COSMETOLOGY | BOZEMAN | MT |
| 026215 | CAREER COLLEGE OF NORTHERN NEVADA | SPARKS | NV |
| 026229 | BAIS MEDRASH ELYON | MONSEY | NY |
| 026236 | PARADISE VALLEY COMMUNITY COLLEGE | PHOENIX | AZ |
| 026238 | CORTIVA INSTITUTE - SCOTTSDALE | SCOTTSDALE | AZ |
| 030001 | YESHIVA GEDOLAH IMREI YOSEF DSPINKA | BROOKLYN | NY |
| 030018 | WELCH COLLEGE | GALLAIN | TN |
| 030020 | HAIRMASTERS INSTITUTE OF COSMETOLOGY | BLOOMINGTON | IL |
| 030021 | KENTUCKY MOUNTAIN BIBLE COLLEGE | JACKSON | KY |
| 030025 | J.F. INGRAM STATE TECHNICAL COLLEGE | DEATSVILLE | AL |
| 030036 | WILLIAM T MCFATTER TECHNICAL COLLEGE | DAVIE | FL |
| 030051 | ARKANSAS BEAUTY SCHOOL | LITTLE ROCK | AR |
| 030054 | GEORGIA CAREER INSTITUTE | CONYERS | GA |
| 030057 | DETROIT BUSINESS INST. DOWNRIVER | RIVERVIEW | MI |
| 030063 | INST OF BUSINESS & MEDICAL CAREERS | FORT COLLINS | CO |
| 030071 | HOT SPRINGS BEAUTY COLLEGE | HOT SPRINGS | AR |
| 030086 | CORTIVA INSTITUTE | POMPANO BEACH | FL |
| 030087 | SOUTHWEST TECHNOLOGY CENTER | ALTUS | OK |
| 030088 | BRILLARE BEAUTY INSTITUTE | CLEVELAND | TN |
| 030094 | NUVANI INSTITUTE | SAN ANTONIO | TX |
| 030095 | WINSTON-SALEM BARBER SCHOOL | WINSTON-SALEM | NC |
| 030104 | CRESCENT CITY SCH GAMING & BARTENDG | NEW ORLEANS | LA |
| 030106 | VIRGINIA COLLEGE | BIRMINGHAM | AL |
| 030107 | PAUL MITCHELL THE SCHOOL ROANOKE | ROANOKE | VA |
| 030108 | FORTIS INSTITUTE | BIRMINGHAM | AL |
| 030113 | CALIF STATE UNIV, SAN MARCOS | SAN MARCOS | CA |
| 030115 | FORTIS INSTITUTE | FORTY FORT | PA |
| 030116 | FORTIS INSTITUTE | SCRANTON | PA |
| 030118 | UCAS UNIV OF COSMETOLOGY ARTS & SCIENCE | SAN ANTONIO | TX |
| 030123 | ASM BEAUTY WORLD ACADEMY | HOLLYWOOD | FL |
| 030149 | PLATT COLLEGE | AURORA | CO |
| 030151 | ALLIANCE CAREER CENTER | ALLIANCE | OH |
| 030153 | EHOVE CAREER CENTER | MILAN | OH |
| 030160 | UNIVERSITY OF PUERTO RICO CAROLINA REGIO | CAROLINA | PR |
| 030198 | PCI HEALTH TRAINING CENTER | DALLAS | TX |
| 030199 | CAPSTONE COLLEGE | PASADENA | CA |
| 030215 | NUVANI INSTITUTE | EAGLE PASS | TX |
| 030224 | COLLEGE OF THE MARSHALL ISLANDS | MAJURO | MH |
| 030234 | ARKANSAS COLLEGE OF BARBERING | NORTH LITTLE ROCK | AR |
| 030237 | MADISON ADULT CAREER CENTER | MANSFIELD | OH |
| 030250 | TEXAS COLLEGE OF COSMETOLOGY | ABILENE | TX |
| 030255 | MECH TECH COLLEGE | CAGUAS | PR |
| 030256 | DELL'ARTE SCH OF PHYSICAL THEATRE | BLUE LAKE | CA |
| 030258 | DAWN CAREER INSTITUTE | NEWARK | DE |
| 030259 | LICEO DE ARTE, DISENOS Y COMERCIO | CAGUAS | PR |
| 030265 | REMINGTON COLLEGE | GARLAND | TX |
| 030272 | BLADES SCHOOL OF HAIR DESIGN | CALIFORNIA | MD |
| 030273 | BLALOCK'S PROFESSIONAL BEAUTY COLLEGE | SHREVEPORT | LA |
| 030274 | XENON INTERNATIONAL ACADEMY III | AURORA | CO |
| 030277 | PACIFIC COLLEGE OF ORIENTAL MED | SAN DIEGO | CA |
| 030282 | TRINITY COLLEGE OF FLORIDA | TRINITY | FL |
| 030297 | UNIVERSAL TECHNOLOGY CLG OF PR, INC | AGUADILLA | PR |
| 030300 | OGEECHEE TECHNICAL COLLEGE | STATESBORO | GA |
| 030306 | UTAH COLLEGE OF MASSAGE THERAPY | SALT LAKE CITY | UT |
| 030309 | DIESEL DRIVING ACADEMY | BATON ROUGE | LA |
| 030314 | INTERNATIONAL ACADEMY OF DESIGN AND TECH | TAMPA | FL |
| 030323 | SCHOOL OF AUTOMOTIVE MACHINISTS & TECHNO | HOUSTON | TX |
| 030325 | ALABAMA STATE CLG BARBER STYLING | BIRMINGHAM | AL |
| 030342 | WASHINGTON COUNTY CAREER CENTER ADULT TE | MARIETTA | OH |
| 030344 | CONSERVATORY RECORDING ARTS & SCIS | TEMPE | AZ |
| 030345 | OWENSBORO COMMUNITY & TECHNICAL COLLEGE | OWENSBORO | KY |
| 030352 | TINT SCHOOL OF MAKEUP & COSMETOLOGY | GRAND PRAIRIE | TX |
| 030353 | SOUTHERN CAREERS INSTITUTE | AUSTIN | TX |
| 030357 | LAS POSITAS COLLEGE | LIVERMORE | CA |
| 030359 | NATIONAL AVIATION ACADEMY | CLEARWATER | FL |
| 030375 | HODGES UNIVERSITY | NAPLES | FL |
| 030399 | FREMONT COLLEGE | CERRITOS | CA |
| 030425 | CARRINGTON COLLEGE | PORTLAND | OR |
| 030428 | VIRGINIA BEACH CITY SCHOOLS, SCH.-PR.NSG | VIRGINIA BEACH | VA |
| 030431 | THOMAS MORE COLLEGE OF LIBERAL ARTS | MERRIMACK | NH |
| 030432 | BRIGHTWOOD COLLEGE | LAS VEGAS | NV |
| 030439 | NEWSCHOOL OF ARCHITECTURE & DESIGN | SAN DIEGO | CA |
| 030511 | CHISHOLM TRAIL TECHNOLOGY CENTER | OMEGA | OK |
| 030514 | AUBURN CAREER CENTER | CONCORD TOWNSHIP | OH |
| 030515 | BROWN & CLERMONT ADULT CAREER CAMPUSES | BETHEL | OH |
| 030523 | KENNETH SHULER SCH COSM & HAIR DESG | NORTH AUGUSTA | SC |
| 030611 | GENESIS CAREER COLLEGE | LEBANON | TN |
| 030612 | MIDWEST COLLEGE OF ORIENTAL MEDICINE | RACINE | WI |
| 030624 | MT DIABLO ADULT EDUC LOMA VISTA CTR | CONCORD | CA |
| 030627 | PLATT COLLEGE | ALHAMBRA | CA |
| 030633 | NORTHWEST ARKANSAS COMMUNITY COLLEG | BENTONVILLE | AR |
| 030634 | MODERN TECHNOLOGY SCHOOL | FOUNTAIN VALLEY | CA |
| 030646 | TEXAS SOUTHMOST COLLEGE | BROWNSVILLE | TX |
| 030650 | PAUL MITCHELL THE SCHOOL RICHLAND | RICHLAND | WA |
| 030653 | PAUL MITCHELL THE SCHOOL BRADLEY | BOURBONNAIS | IL |
| 030659 | BUCKEYE CAREER CENTER | NEW PHILADELPHIA | OH |
| 030663 | BRYAN UNIVERSITY | SPRINGFIELD | MO |
| 030665 | SOUTHEASTERN TECHNICAL COLLEGE | VIDALIA | GA |
| 030666 | BAY MILLS COMMUNITY COLLEGE | BRIMLEY | MI |
| 030669 | INTELLITEC COLLEGE | GRAND JUNCTION | CO |
| 030674 | BALDWIN PARK ADULT SCHOOL | BALDWIN PARK | CA |
| 030675 | INSTITUTE OF TECHNOLOGY | CLOVIS | CA |
| 030676 | RAPHAEL'S SCHOOL OF BEAUTY CULTURE | BOARDMAN | OH |
| 030682 | OHIO MEDIA SCHOOL | VALLEY VIEW | OH |
| 030684 | STAR BEAUTY ACADEMY | BAYAMON | PR |
| 030686 | SPECIAL SCHOOL DISTRICT OF ST. LOUIS CO. | SUNSET HILLS | MO |
| 030691 | ALLEN COLLEGE | WATERLOO | IA |
| 030702 | CENTRAL COLLEGE OF COSMETOLOGY | WAYNESVILLE | MO |
| 030705 | D'MART INSTITUTE | BARRANQUITAS | PR |
| 030709 | SE MO HOSP CLG NURSING & HEALTH SCI | CAPE GIRARDEAU | MO |
| 030716 | COLLEGE OF BUSINESS & TECHNOLOGY | MIAMI | FL |
| 030719 | MOUNT CARMEL COLLEGE OF NURSING | COLUMBUS | OH |
| 030722 | CHANDLER-GILBERT COMMUNITY COLLEGE | CHANDLER | AZ |
| 030724 | ALL-STATE CAREER - WEST MIFFLIN CAMPUS | WEST MIFFLIN | PA |
| 030726 | DCI CAREER INSTITUTE | MONACA | PA |
| 030745 | EAST-WEST COLLEGE OF THE HEALING ARTS | PORTLAND | OR |
| 030752 | TWIN CITY BEAUTY COLLEGE | ST JOSEPH | MI |
| 030756 | EMMA'S BEAUTY ACADEMY | JUANA DIAZ | PR |
| 030761 | SOUTHWESTERN COLLEGE | SANTA FE | NM |
| 030763 | BEULAH HEIGHTS BIBLE COLLEGE | ATLANTA | GA |
| 030765 | FAYETTE INSTITUTE OF TECHNOLOGY | OAK HILL | WV |
| 030772 | COSMETOLOGY CONCEPTS INSTITUTE | COLUMBIA | MO |
| 030775 | RABBI JACOB JOSEPH SCHOOL | EDISON | NJ |
| 030777 | DECKER COLLEGE | LOUISVILLE | KY |
| 030778 | ROSS COLLEGE-CANTON | CANTON | OH |
| 030780 | MIAMI MEDIA SCHOOL | DORAL | FL |
| 030784 | CAMEO BEAUTY ACADEMY | OAK LAWN | IL |
| 030790 | ETI TECHNICAL COLLEGE | NILES | OH |
| 030791 | NORTH CENTRAL INSTITUTE | CLARKSVILLE | TN |
| 030798 | GEORGE T. BAKER AVIATION TECHNICAL COLG | MIAMI | FL |
| 030799 | CITY COLLEGE | ALTAMONTE SPRINGS | FL |
| 030816 | DELAWARE CHENANGO MADISON OTSEGO BOCES | NORWICH | NY |
| 030819 | YTI CAREER INSTITUTE - ALTOONA | ALTOONA | PA |
| 030821 | MYOTHERAPY COLLEGE OF UTAH | MILLCREEK CITY | UT |
| 030829 | ROSEL SCHOOL OF COSMETOLOGY | NILES | IL |
| 030830 | OZARKS TECHNICAL COMMUNITY COLLEGE | SPRINGFIELD | MO |
| 030838 | HEARTLAND COMMUNITY COLLEGE | NORMAL | IL |
| 030842 | VALLEY COLLEGE | PRINCETON | WV |
| 030844 | VALLEY COLLEGE | BECKLEY | WV |
| 030847 | VENTURA ADULT AND CONTINUING EDUCATION | VENTURA | CA |
| 030848 | DELAWARE AREA CAREER CENTER | DELAWARE | OH |
| 030857 | PROFESSIONAL TECHNICAL INSTITUTION | BAYAMON | PR |
| 030891 | GEORGIA INSTITUTE OF COSMETOLOGY | ATHENS | GA |
| 030892 | NOUVELLE INSTITUTE | MIAMI | FL |
| 030893 | HERITAGE BIBLE COLLEGE | DUNN | NC |
| 030900 | SHARP'S ACADEMY OF HAIRSTYLING | GRAND BLANC | MI |
| 030913 | REGENT UNIVERSITY | VIRGINIA BEACH | VA |
| 030926 | MESSENGER COLLEGE | BEDFORD | TX |
| 030948 | INDUSTRIAL MANAGEMENT & TRAINING | WATERBURY | CT |
| 030955 | ASA COLLEGE | BROOKLYN | NY |
| 030956 | VANTAGE CAREER CENTER | VAN WERT | OH |
| 030962 | CHARLES STUART SCHOOL | BROOKLYN | NY |
| 030964 | LEECH LAKE TRIBAL COLLEGE | CASS LAKE | MN |
| 030970 | MERCY COLLEGE OF OHIO | TOLEDO | OH |
| 030977 | CENTRAL CALIF SCH CONTINUING EDUC | SAN LUIS OBISPO | CA |
| 030978 | CARSTEN INSTITUTE OF COSMETOLOGY | NEW YORK | NY |
| 030980 | ST. JOHN'S COLLEGE | SPRINGFIELD | IL |
| 030982 | YO SAN UNIV TRADITIONAL CHINESE MED | LOS ANGELES | CA |
| 030987 | MILAN INSTITUTE | BOISE | ID |
| 030990 | CORTIVA INSTITUTE - SEATTLE | SEATTLE | WA |
| 030996 | MERCY HOSPITAL SCHOOL OF PRACTICAL NSG | MIAMI | FL |
| 031001 | PARAMOUNT BEAUTY ACADEMY | PORTSMOUTH | OH |
| 031004 | COCONINO COUNTY COMMUNITY COLLEGE | FLAGSTAFF | AZ |
| 031007 | CARROLL COMMUNITY COLLEGE | WESTMINSTER | MD |
| 031008 | TAYLOR TECHNICAL INSTITUTE | PERRY | FL |
| 031009 | LUTHER RICE COLLEGE & SEMINARY | LITHONIA | GA |
| 031010 | NEW DIMENSION SCHOOL OF HAIR DESIGN | JOPLIN | MO |
| 031013 | GRANITE STATE COLLEGE | CONCORD | NH |
| 031018 | ILLINOIS MEDIA SCHOOL | LOMBARD | IL |
| 031019 | TRINITY BAPTIST COLLEGE | JACKSONVILLE | FL |
| 031020 | RIVERTOWN SCHOOL OF BEAUTY | COLUMBUS | GA |
| 031021 | MORGANTOWN BEAUTY COLLEGE | MORGANTOWN | WV |
| 031033 | JNA INSTITUTE OF CULINARY ARTS | PHILADELPHIA | PA |
| 031034 | SOUTH TEXAS COLLEGE | MCALLEN | TX |
| 031038 | SOUTHERN SCHOOL OF BEAUTY | DURANT | OK |
| 031039 | MARION COUNTY COMMUNITY TECH & ADUL | OCALA | FL |
| 031040 | SHAWSHEEN VALLEY SCHOOL OF PRACTICAL NUR | BILLERICA | MA |
| 031042 | CAROLINAS COLLEGE OF HEALTH SCIENCE | CHARLOTTE | NC |
| 031043 | CAREER BLAZERS LEARNING CENTER OF WASHIN | WASHINGTON | DC |
| 031044 | PROFESSIONAL ELECTRIC SCHOOL | MANATI | PR |
| 031045 | ATLANTA INSTITUTE OF MUSIC AND MEDIA | DULUTH | GA |
| 031047 | TEXAS COLLEGE OF COSMETOLOGY - SAN ANGEL | SAN ANGELO | TX |
| 031052 | BAPTIST HEALTH COLLEGE LITTLE ROCK | LITTLE ROCK | AR |
| 031060 | MISSOURI STATE UNIVERSITY - WEST PLAINS | WEST PLAINS | MO |
| 031062 | FRANCISCAN MISSIONARIES OF OUR LADY UNIV | BATON ROUGE | LA |
| 031065 | SENTARA COLLEGE OF HEALTH SCIENCES | CHESAPEAKE | VA |
| 031069 | ESCUELA DE PERITOS ELECTRICITAS | ISABELA | PR |
| 031081 | SUMMIT COLLEGE | COLTON | CA |
| 031085 | EVERGLADES UNIVERSITY | BOCA RATON | FL |
| 031086 | COM-PU-MED VOCATIONAL CAREERS | HIALEAH | FL |
| 031090 | LIVING ARTS COLLEGE | RALEIGH | NC |
| 031091 | ASPIRA CITY COLLEGE | PHILADELPHIA | PA |
| 031095 | DONGGUK UNIVERSITY LOS ANGELES | LOS ANGELES | CA |
| 031097 | CADILLAC INSTITUTE OF COSMETOLOGY | CADILLAC | MI |
| 031098 | PONCA CITY BEAUTY COLLEGE | PONCA CITY | OK |
| 031104 | HAIRITAGE HAIR ACADEMY | SAINT GEORGE | UT |
| 031107 | AVIATION INSTITUTE OF MAINTENANCE | PHILADELPHIA | PA |
| 031109 | HOUSE OF HEAVILIN OF BLUE SPRINGS | RAYMORE | MO |
| 031110 | MID-CITIES BARBER COLLEGE | GRAND PRAIRIE | TX |
| 031121 | JOHN DEWEY COLLEGE | HATO REY | PR |
| 031133 | UEI COLLEGE | FRESNO | CA |
| 031136 | SOUTHERN CALIFORNIA INST OF TECHNOL | ANAHEIM | CA |
| 031147 | PRAXIS INSTITUTE | MIAMI | FL |
| 031150 | ARIZONA COLLEGE OF ALLIED HEALTH | GLENDALE | AZ |
| 031152 | MOTORING TECHNICAL TRAINING INST | SEEKONK | MA |
| 031153 | GENESEE VALLEY BOCES | BATAVIA | NY |
| 031155 | ADVENTHEALTH | ORLANDO | FL |
| 031158 | BRIGHTWOOD COLLEGE | SAN ANTONIO | TX |
| 031159 | TRINITY COLLEGE OF PUERTO RICO | PONCE | PR |
| 031162 | DAYTON BARBER COLLEGE | MIAMISBURG | OH |
| 031164 | VANGUARD-SENTINELL VOC SCH DISTRICT | FREMONT | OH |
| 031170 | ASHLAND COUNTY-W HOLMES CAREER CTR | ASHLAND | OH |
| 031203 | COLLEGE AMERICA | FLAGSTAFF | AZ |
| 031204 | REGIONAL CAREER & TECHNICAL CENTER | ERIE | PA |
| 031207 | NEW YORK CONSERVATORY FOR DRAMATIC ARTS | NEW YORK | NY |
| 031225 | ACADEMIA SERRANT | PONCE | PR |
| 031226 | EASTERN INTERNATIONAL COLLEGE | JERSEY CITY | NJ |
| 031229 | YORK COUNTY COMMUNITY COLLEGE | WELLS | ME |
| 031239 | SOUTHEASTERN COLLEGE | WEST PALM BEACH | FL |
| 031240 | NORTHWESTERN TECHNOLOGICAL INST | SOUTHFIELD | MI |
| 031242 | NOVA COLLEGE DE PUERTO RICO | BAYAMON | PR |
| 031248 | PLATT COLLEGE - LAWTON | LAWTON | OK |
| 031249 | IMAGINE - PAUL MITCHELL PARTNER SCHOOL | NORTH LITTLE ROCK | AR |
| 031251 | COLLEGE OF MENOMINEE NATION | KESHENA | WI |
| 031253 | JOHN WESLEY INTER. BARBER & BTY CLG | LONG BEACH | CA |
| 031256 | MIAMI AD SCHOOL | MIAMI | FL |
| 031258 | PREMIERE CAREER COLLEGE | IRWINDALE | CA |
| 031262 | GREEN COUNTRY AREA VOC TECH SCHOOL | OKMULGEE | OK |
| 031263 | AVIATION INSTITUTE OF MAINTENANCE | CHESAPEAKE | VA |
| 031271 | YESHIVAS NOVOMINSK | BROOKLYN | NY |
| 031275 | ADVANCED TECHNOLOGY INSTITUTE | VIRGINIA BEACH | VA |
| 031279 | OSCEOLA TECHNICAL COLLEGE | KISSIMMEE | FL |
| 031281 | COLLEGE OF HEALTH CARE PROFESSIONS (THE) | HOUSTON | TX |
| 031284 | DELAWARE COUNTY TECHNICAL SCHOOL | BROOMALL | PA |
| 031285 | NATIONAL LATINO EDUCATION INSTITUTE | CHICAGO | IL |
| 031287 | MT. SIERRA COLLEGE | MONROVIA | CA |
| 031291 | FOND DU LAC TRIBAL & COMMUNITY CLG | CLOQUET | MN |
| 031292 | RABBINICAL CLG OHR SHIMAR YISROEL | BROOKLYN | NY |
| 031305 | URBAN COLLEGE OF BOSTON | BOSTON | MA |
| 031313 | FIVE BRANCHES UNIVERSITY | SANTA CRUZ | CA |
| 031395 | MONTESSORI SCHOOLS OF WASHINGTON | EVERETT | WA |
| 031444 | AMERICAN COLLEGE OF HEALTHCARE AND TECHN | RIVERSIDE | CA |
| 031473 | YESHIVA D'MONSEY | MONSEY | NY |
| 031533 | AMER COLL OF ACUPUNCTURE & O.M. | HOUSTON | TX |
| 031555 | OCONEE FALL LINE TECHNICAL COLLEGE | SANDERSVILLE | GA |
| 031563 | ESTRELLA MOUNTAIN COMMUNITY COLLEGE | AVONDALE | AZ |
| 031564 | AOMA GRADUATE SCHOOL OF INTEGRATIVE MED | AUSTIN | TX |
| 031576 | COLEGIO DE CINEMATOGRAFÍA, ARTES Y TELEV | BAYAMÓN | PR |
| 031583 | CAPE CORAL TECHNICAL COLLEGE | CAPE CORAL | FL |
| 031603 | ALASKA VOCATIONAL TECHNICAL CENTER | SEWARD | AK |
| 031633 | PACIFIC STATES UNIVERSITY | LOS ANGELES | CA |
| 031643 | THE CREATIVE CENTER | OMAHA | NE |
| 031693 | STUDIO JEWELERS | NEW YORK | NY |
| 031703 | TEXAS A&M UNIVERSITY-TEXARKANA | TEXARKANA | TX |
| 031763 | AVIATION INSTITUTE OF MAINTENANCE | INDIANAPOLIS | IN |
| 031795 | TEXAS HEALTH AND SCIENCE UNIVERSITY | AUSTIN | TX |
| 031804 | PENNSYLVANIA HIGHLANDS COMMUNITY COLLEGE | JOHNSTOWN | PA |
| 031814 | MERKAZ BNOS | BROOKLYN | NY |
| 031853 | PHAGANS GRANTS PASS COLLEGE OF BTY | GRANTS PASS | OR |
| 031933 | MANHATTAN SCHOOL OF COMPUTER TECH | BROOKLYN | NY |
| 031963 | LINCOLN TECHNICAL INSTITUTE - SOMERVILLE | SOMERVILLE | MA |
| 031984 | MID-DEL AREA VOCATIONAL & TECH SCH | MIDWEST | OK |
| 032033 | NEW YORK INSTITUTE OF MASSAGE | WILLIAMSVILLE | NY |
| 032054 | JOLIE HAIR AND BEAUTY ACADEMY | LUDLOW | MA |
| 032063 | MESALANDS COMMUNITY COLLEGE | TUCUMCARI | NM |
| 032143 | VELVATEX COLLEGE OF BEAUTY CULTURE | LITTLE ROCK | AR |
| 032183 | UNIVERSITY OF THE POTOMAC | WASHINGTON | DC |
| 032203 | PROFESSIONAL HAIR DESIGN ACADEMY, THE | EAU CLAIRE | WI |
| 032243 | NEW PROFESSIONS TECHNICAL INSTITUTE | MIAMI | FL |
| 032253 | AMERICAN UNIVERSITY OF HEALTH SCIENCES | SIGNAL HILL | CA |
| 032303 | OKALOOSA TECHNICAL COLLEGE AND CHOICE HI | FORT WALTON BEACH | FL |
| 032323 | LINCOLN TECHNICAL INSTITUTE - LINCOLN | LINCOLN | RI |
| 032343 | CHARTER OAK STATE COLLEGE | NEW BRITAIN | CT |
| 032353 | MASSACHUSETTS SCHOOL OF LAW | ANDOVER | MA |
| 032373 | ANSON COLLEGE OF COSMETOLOGY | WADESBORO | NC |
| 032383 | FLORIDA COLLEGE OF INTEGRATIVE MED | ORLANDO | FL |
| 032403 | TONI & GUY HAIRDRESSING ACADEMY | WORCESTER | MA |
| 032423 | CAREER NETWORK INSTITUTE | SANTA ANA | CA |
| 032483 | BOSTON BAPTIST COLLEGE | BOSTON | MA |
| 032503 | CBD COLLEGE | LOS ANGELES | CA |
| 032533 | PAUL MITCHELL THE SCHOOL MEMPHIS | MEMPHIS | TN |
| 032553 | FLORIDA GULF COAST UNIVERSITY | FORT MYERS | FL |
| 032563 | YESHIVA GEDOLAH RABBINICAL COLLEGE | MIAMI BEACH | FL |
| 032603 | CALIFORNIA STATE U-MONTEREY BAY | SEASIDE | CA |
| 032633 | TRAXLER'S SCHOOL OF HAIR | JACKSON | MS |
| 032643 | SOUTH FLORIDA BIBLE COLLEGE AND THEOLOGI | DEERFIELD BEACH | FL |
| 032663 | BETHESDA UNIVERSITY OF CALIFORNIA | ANAHEIM | CA |
| 032673 | CAPELLA UNIVERSITY | MINNEAPOLIS | MN |
| 032723 | BRIGHTWOOD COLLEGE | DALLAS | TX |
| 032763 | ACADEMY OF HAIR DESIGN | LUFKIN | TX |
| 032773 | ACADEMY OF HAIR DESIGN | BEAUMONT | TX |
| 032793 | MYOTHERAPY INSTITUTE | LINCOLN | NE |
| 032804 | CORTIVA INSTITUTE - CHARLOTTESVILLE | CHARLOTTESVILLE | VA |
| 032833 | NORTHWEST HVAC/R ASSOCIATION & TRAINING | SPOKANE | WA |
| 032933 | STRAND COLLEGE OF HAIR DESIGN | MYRTLE BEACH | SC |
| 032943 | BLUE CLIFF SCH THERAPEUTIC MASSAGE | METAIRIE | LA |
| 032963 | CORTIVA INSTITUTE - BALTIMORE | LINTHICUM | MD |
| 032993 | PACIFIC COLLEGE | COSTA MESA | CA |
| 033033 | NORTHWEST EDUCATIONAL CENTER | HOUSTON | TX |
| 033043 | CENTURA COLLEGE | COLUMBIA | SC |
| 033063 | MONTESSORI EDUC CRT OF THE ROCKIES | BOULDER | CO |
| 033164 | FUNERAL INSTITUTE OF THE NORTHEAST | NORWOOD | MA |
| 033193 | CREATIVE IMAGES INSTITUTE OF COSMETOLOGY | DAYTON | OH |
| 033233 | LITTLE PRIEST TRIBAL COLLEGE | WINNEBAGO | NE |
| 033243 | CENTRAL CAREER SCHOOL | SOUTH PLAINFIELD | NJ |
| 033273 | HAIR ACADEMY II | HILLCREST HEIGHTS | MD |
| 033274 | ACUPUNCTURE AND INTEGRATIVE MEDICINE COL | BERKELEY | CA |
| 033323 | SOUTHERN CA BIBLE CLG & SEMINARY | EL CAJON | CA |
| 033326 | DELTA COLLEGE | COVINGTON | LA |
| 033363 | CENTURY COLLEGE | AGUADILLA | PR |
| 033394 | WESTERN GOVERNORS UNIVERSITY | SALT LAKE CITY | UT |
| 033463 | ACADEMY FOR NURSING AND HEALTH OCCUPATIO | WEST PALM BEACH | FL |
| 033473 | INTERNATIONAL BAPTIST COLLEGE & SEMINARY | CHANDLER | AZ |
| 033563 | MEDICAL TRAINING COLLEGE | BATON ROUGE | LA |
| 033583 | ALLEN SCHOOL | JAMAICA | NY |
| 033613 | MEDICAL ARTS MASSAGE SCHOOL | RALEIGH | NC |
| 033614 | FORTIS COLLEGE | FOLEY | AL |
| 033673 | PROFESSIONAL GOLFERS CAREER COLLEGE | TEMECULA | CA |
| 033674 | COMMUNITY CARE COLLEGE | TULSA | OK |
| 033683 | MIDWEST TECHNICAL INSTITUTE | SPRINGFIELD | IL |
| 033713 | TONI&GUY HAIRDRESSING ACADEMY I TIGI | CARROLLTON | TX |
| 033723 | NORTHWEST VISTA COLLEGE | SAN ANTONIO | TX |
| 033733 | BEACON COLLEGE | LEESBURG | FL |
| 033823 | NORTH FLORIDA TECHNICAL COLLEGE | STARKE | FL |
| 034003 | CAREER QUEST | SAN ANTONIO | TX |
| 034033 | EPIC BIBLE COLLEGE | SACRAMENTO | CA |
| 034095 | CHESTER CAREER COLLEGE | CHESTER | VA |
| 034096 | BENNETT CAREER INSTITUTE | WASHINGTON | DC |
| 034114 | INTERNATIONAL TRAINING CAREERS | MIAMI | FL |
| 034123 | ADVANCED BARBER COLLEGE & HAIR DESI | WESLACO | TX |
| 034133 | MOUNTAINLAND TECHNICAL COLLEGE | LEHI | UT |
| 034143 | MONTECLARO | RIO GRANDE | PR |
| 034145 | ACUPUNCTURE AND MASSAGE COLLEGE | MIAMI | FL |
| 034165 | DALLAS NURSING INSTITUTE | DALLAS | TX |
| 034183 | GWINNETT COLLEGE-SANDY SPRINGS | SANDY SPRINGS | GA |
| 034223 | MILAN INSTITUTE | SAN ANTONIO | TX |
| 034224 | COLLEGE OF BIBLICAL STUDIES-HOUSTON | HOUSTON | TX |
| 034226 | BLUE CLIFF COLLEGE - LAFAYETTE | LAFAYETTE | LA |
| 034245 | NEW COMMUNITY CAREER & TECHNICAL INST | NEWARK | NJ |
| 034253 | ROSEDALE BIBLE COLLEGE | IRWIN | OH |
| 034263 | COLLEGE OF HEALTH CARE PROFESSIONS (THE) | AUSTIN | TX |
| 034275 | UNIVERSITY OF ANTELOPE VALLEY | LANCASTER | CA |
| 034283 | KLAMATH COMMUNITY COLLEGE | KLAMATH FALLS | OR |
| 034293 | HARRIS SCHOOL OF BUSINESS | SANFORD | ME |
| 034303 | UNIVERSAL THERAPEUTIC MASSAGE INSTITUTE | ALBUQUERQUE | NM |
| 034334 | NEW CONCEPT MASSAGE AND BEAUTY SCHO | MIAMI | FL |
| 034335 | LIA SCHORR INSTITUTE OF COSMETIC SKIN CA | NEW YORK | NY |
| 034343 | FORTIS COLLEGE | ORANGE PARK | FL |
| 034373 | UPPER VALLEY TEACHER TRANING PROGRAM | LEBANON | NH |
| 034383 | PACIFIC ISLANDS UNIVERSITY | MANGILAO | GU |
| 034403 | BAPTIST MEMORIAL COLLEGE OF HEALTH | MEMPHIS | TN |
| 034404 | MARIAN HEALTH CAREERS CENTER | LOS ANGELES | CA |
| 034413 | IOWA SCHOOL OF BEAUTY | SIOUX CITY | IA |
| 034453 | HDS TRUCK DRIVING INSTITUTE | TUCSON | AZ |
| 034523 | INSTITUTO PRE-VOCACIONAL E INDUSTRI | ARECIBO | PR |
| 034534 | SHAWNEE BEAUTY COLLEGE | SHAWNEE | OK |
| 034553 | CRESCENT COSMETOLOGY UNIVERSITY | HAMPTON | VA |
| 034557 | CORTIVA INSTITUTE - CHICAGO | CHICAGO | IL |
| 034573 | ALLEGHENY WESLEYAN COLLEGE | SALEM | OH |
| 034583 | MY LE'S BEAUTY COLLEGE | SACRAMENTO | CA |
| 034613 | ILISAGVIK COLLEGE | BARROW | AK |
| 034633 | CAREERS UNLIMITED | OREM | UT |
| 034685 | MDT COLLEGE OF HEALTH SCIENCES | HIGHLAND HEIGHTS | OH |
| 034693 | IVAEM COLLEGE | CAGUAS | PR |
| 034754 | TRI-STATE BIBLE COLLEGE | SOUTH POINT | OH |
| 034793 | PROFESSIONAL CAREER INSTITUTE | CERRITOS | CA |
| 034803 | FORTIS COLLEGE - BATON ROUGE | BATON ROUGE | LA |
| 034835 | CASCADIA COMMUNITY COLLEGE | BOTHELL | WA |
| 034903 | PAUL MITCHELL THE SCHOOL CHICAGO | CHICAGO | IL |
| 034914 | AMERICAN ADVANCED TECHNICIANS INST | HIALEAH | FL |
| 034933 | ALL-STATE CAREER SCHOOL | BALTIMORE | MD |
| 034963 | YESHIVA SHAAREI TORAH OF ROCKLAND | SUFFERN | NY |
| 034984 | OMEGA INSTITUTE OF COSMETOLOGY | HOUMA | LA |
| 035135 | WILLIAMSON CHRISTIAN COLLEGE | FRANKLIN | TN |
| 035163 | KING'S UNIVERSITY (THE) | SOUTHLAKE | TX |
| 035193 | MISSOURI COLLEGE OF COSMETOLOGY NORTH | SPRINGFIELD | MO |
| 035233 | AVIATION INSTITUTE OF MAINTENANCE | DULUTH | GA |
| 035253 | BLUE CLIFF COLLEGE - GULFPORT | GULFPORT | MS |
| 035313 | UNIVERSIDAD PENTECOSTAL MIZPA | RIO PIEDRAS | PR |
| 035324 | ATA COLLEGE | EL CAJON | CA |
| 035344 | AMERICAN INST OF ALTERNATIVE MEDICI | COLUMBUS | OH |
| 035353 | HUNTINGDON COUNTY CAREER AND TECHNO | MILL CREEK | PA |
| 035363 | INSTITUTE FOR THERAPEUTIC MASSAGE | HASKELL | NJ |
| 035373 | NEW YORK AUTOMOTIVE & DIESEL INSTIT | LONG ISLAND CITY | NY |
| 035383 | ALEXANDRIA SCH OF SCIENTIFIC THERAP | ALEXANDRIA | IN |
| 035423 | CONCORDE CAREER COLLEGE | ARLINGTON | TX |
| 035424 | COPPER MOUNTAIN COLLEGE | JOSHUA TREE | CA |
| 035433 | HARRIS SCHOOL OF BUSINESS | WILMINGTON | DE |
| 035443 | ATENAS COLLEGE | MANATI | PR |
| 035493 | ULTIMATE MEDICAL ACADEMY | CLEARWATER | FL |
| 035523 | LESTON COLLEGE | BAYAMON | PR |
| 035553 | SOUTHEASTERN INSTITUTE | CHARLOTTE | NC |
| 035554 | SOUTHEASTERN INSTITUTE | NORTH CHARLESTON | SC |
| 035573 | NORTH FLORIDA COSMETOLOGY INSTITUTE | TALLAHASSEE | FL |
| 035614 | SUSQUEHANNA COUNTY CAREER & TECHNOL | SPRINGVILLE | PA |
| 035653 | MASARYKOVA UNIVERZITA | BRNO | FC |
| 035683 | LEON STUDIO ONE SCHOOL OF BEAUTY KNOWLED | WILLIAMSVILLE | NY |
| 035703 | CAROLINA CHRISTIAN COLLEGE | WINSTON-SALEM | NC |
| 035704 | ENGLISH CENTER (THE) | MIAMI | FL |
| 035705 | NORTHPOINT BIBLE COLLEGE | HAVERHILL | MA |
| 035723 | EAST VALLEY INSTITUTE OF TECHNOLOGY | MESA | AZ |
| 035733 | AVIATION INSTITUTE OF MAINTENANCE | IRVING | TX |
| 035773 | COBA ACADEMY | ANAHEIM | CA |
| 035793 | TEXAS COUNTY TECHNICAL INSTITUTE | HOUSTON | MO |
| 035833 | OHIO INSTITUTE OF ALLIED HEALTH | HUBER HEIGHTS | OH |
| 035844 | COLORADO SCHOOL OF HEALING ARTS | LAKEWOOD | CO |
| 035883 | IRENE'S MYOMASSOLOGY INSTITUTE | SOUTHFIELD | MI |
| 035904 | NTMA TRAINING CENTERS OF SOUTHERN C | SANTA FE SPRINGS | CA |
| 035933 | SOUTHWEST INSTITUTE OF HEALING ARTS | TEMPE | AZ |
| 036083 | CARIBBEAN FORENSIC & TECHNICAL COLL | SAN JUAN | PR |
| 036113 | BRIGHTON CENTER'S CENTER FOR EMPLOY | NEWPORT | KY |
| 036114 | FLORIDA BARBER ACADEMY | PLANTATION | FL |
| 036123 | BIRTHWISE MIDWIFERY SCHOOL | BRIDGTON | ME |
| 036124 | VALLEY GRANDE INSTITUTE FOR ACADEMI | WESLACO | TX |
| 036163 | AVIATION INSTITUTE OF MAINTENANCE | KANSAS CITY | MO |
| 036173 | HEALING MOUNTAIN MASSAGE SCHOOL | SALT LAKE CITY | UT |
| 036263 | BROWN AVEDA INSTITUTE | MENTOR | OH |
| 036273 | LAMAR INSTITUTE OF TECHNOLOGY | BEAUMONT | TX |
| 036276 | FLORIDA EDUCATION INSTITUTE | MIAMI | FL |
| 036353 | CARVER BIBLE COLLEGE | ATLANTA | GA |
| 036383 | ROSSLYN TRAINING ACADEMY OF COSMETOLOGY | AGUADA | PR |
| 036393 | WEST COAST ULTRASOUND INSTITUTE | LOS ANGELES | CA |
| 036423 | INSTITUTE OF TECHNOLOGY | SALEM | OR |
| 036454 | RUDY & KELLY ACADEMY, A PAUL MITCHELL PA | VIRGINIA BEACH | VA |
| 036463 | DESIGN'S SCHOOL OF COSMETOLOGY | PASO ROBLES | CA |
| 036503 | TRI-COMMUNITY ADULT EDUCATION | COVINA | CA |
| 036506 | PC AGE | JERSEY CITY | NJ |
| 036523 | METROPOLITAN LEARNING INSTITUTE | REGO PARK | NY |
| 036543 | EASTERN VIRGINIA CAREER COLLEGE | FREDERICKSBURG | VA |
| 036614 | SOUTH FLORIDA INSTITUTE OF TECHNOLO | MIAMI | FL |
| 036654 | CHRISTIE'S EDUCATION | NEW YORK | NY |
| 036663 | PILLAR COLLEGE | NEWARK | NJ |
| 036673 | FAITH THEOLOGICAL SEMINARY | BALTIMORE | MD |
| 036683 | BIRTHINGWAY COLLEGE OF MIDWIFERY | PORTLAND | OR |
| 036703 | TONI & GUY HAIRDRESSING ACADEMY | COLORADO SPRINGS | CO |
| 036763 | FAMILY OF FAITH CHRISTIAN UNIVERSITY | SHAWNEE | OK |
| 036783 | PIMA MEDICAL INSTITUTE | ALBURQUERQUE | NM |
| 036803 | JAY'S TECHNICAL INSTITUTE | HOUSTON | TX |
| 036813 | CALIFORNIA HEALING ARTS COLLEGE | CARSON | CA |
| 036824 | DALLAS BARBER & STYLIST COLLEGE | DALLAS | TX |
| 036894 | FAITH INTERNATIONAL UNIVERSITY | TACOMA | WA |
| 036953 | COMMUNITY ENHANCEMENT SERVICES | BURBANK | CA |
| 036955 | ARIZONA SCHOOL OF ACUPUNCTURE AND ORIENT | TUCSON | AZ |
| 036957 | SANTIAGO CANYON COLLEGE | ORANGE | CA |
| 036963 | UNIVERSITY OF THE WEST | ROSEMEAD | CA |
| 036964 | SABER | MIAMI | FL |
| 036983 | WEST COAST UNIVERSITY | LOS ANGELES | CA |
| 037023 | DELAWARE LEARNING INSTITUTE OF COSMETOLO | DAGSBORO | DE |
| 037063 | HOLLYWOOD INSTITUTE | MARGATE | FL |
| 037133 | BEIS MEDRASH HEICHAL DOVID | FAR ROCKAWAY | NY |
| 037143 | TREND BARBER COLLEGE | HOUSTON | TX |
| 037203 | CARLSON COLLEGE OF MASSAGE THERAPY | ANAMOSA | IA |
| 037233 | CULINARY INSTITUTE LENOTRE | HOUSTON | TX |
| 037243 | DIGIPEN INSTITUTE OF TECHNOLOGY | REDMOND | WA |
| 037275 | MOORE CAREER COLLEGE | BATON ROUGE | LA |
| 037276 | AUGUSTE ESCOFFIER SCHOOL OF CULINARY ART | AUSTIN | TX |
| 037283 | UNIVERSITY OF DERBY | DERBY | FC |
| 037293 | NH INSTITUTE FOR THERAPEUTIC ARTS | HUDSON | NH |
| 037303 | BATON ROUGE COMMUNITY COLLEGE | BATON ROUGE | LA |
| 037323 | IYRS SCHOOL OF TECHNOLOGY & TRADES | NEWPORT | RI |
| 037333 | BAPTIST UNIVERSITY OF THE AMERICAS | SAN ANTONIO | TX |
| 037343 | JOHN D. ROCKEFELLER IV CAREER CENTER | NEW CUMBERLAND | WV |
| 037353 | INST OF CLINICAL ACUPUNCTURE & ORIENT MD | HONOLULU | HI |
| 037354 | CHARLIES GUARD,DETECTIVE BUREAU&ACA | AGUADILLA | PR |
| 037363 | ADVANCE BEAUTY COLLEGE | GARDEN GROVE | CA |
| 037404 | ATI COLLEGE | WHITTIER | CA |
| 037463 | LEGRAND INSTITUTE OF COSMETOLOGY | CAMDEN | SC |
| 037464 | SOUTHEASTERN INSTITUTE | COLUMBIA | SC |
| 037503 | PROSPECT COLLEGE | WASHINGTON | DC |
| 037513 | ESCUELA HOTELERA DE SAN JUAN | SAN JUAN | PR |
| 037524 | SUM BIBLE COLLEGE & THEOLOGICAL SEMINARY | OAKLAND | CA |
| 037573 | ADVANCE SCIENCE COLLEGE | HIALEAH | FL |
| 037583 | BAYAMON COMMUNITY COLLEGE | BAYAMON | PR |
| 037593 | STELLAR CAREER COLLEGE | MODESTO | CA |
| 037634 | BOLD BEAUTY ACADEMY | BILLINGS | MT |
| 037643 | ST. MATTHEW'S UNIVERSITY SCHOOL OF MEDIC | GRAND CAYMAN | FC |
| 037663 | CORTIVA INSTITUTE | KING OF PRUSSIA | PA |
| 037723 | SAGINAW CHIPPEWA TRIBAL COLLEGE | MOUNT PLEASANT | MI |
| 037763 | AUGUSTE ESCOFFIER SCHOOL OF CULINARY ART | BOULDER | CO |
| 037764 | ORION INSTITUTE | PERRYSBURG | OH |
| 037765 | UNIVERSIDAD DE LA SALLE BAJIO, A.C. | LEÓN | MX |
| 037773 | PAUL MITCHELL THE SCHOOL CHARLOTTE | CHARLOTTE | NC |
| 037814 | INDUSTRIAL TECHNICAL COLLEGE | HUMACAO | PR |
| 037833 | BLUE CLIFF CAREER COLLEGE | MOBILE | AL |
| 037843 | MEDICAL UNIVERSITY OF BIALYSTOK | BIALYSTOK | FC |
| 037844 | TOHONO O'ODHAM COMMUNITY COLLEGE | SELLS | AZ |
| 037853 | J.G. GUAYNABO TECHNICAL COLLEGE | SAN JUAN | PR |
| 037863 | ADVANCED COLLEGE | SOUTH GATE | CA |
| 037873 | EXPERTISE COSMETOLOGY INSTITUTE | LAS VEGAS | NV |
| 037893 | UNITECH TRAINING ACADEMY | LAFAYETTE | LA |
| 037894 | RIVER PARISHES COMMUNITY COLLEGE | GONZALES | LA |
| 037953 | CASSIA BEAUTY COLLEGE | NEW ORLEANS | LA |
| 037974 | CAREER CARE INSTITUTE | LANCASTER | CA |
| 038003 | COLEGIO TECNICO DE ELECTRICIDAD GALLOSA | AGUADA | PR |
| 038014 | BEAUTY INSTITUTE (THE) | WEST PALM BEACH | FL |
| 038023 | UTA MESIVTA OF KIRYAS JOEL | MONROE | NY |
| 038033 | HEALTHCARE TRAINING INSTITUTE | UNION | NJ |
| 038044 | MEDTECH INSTITUTE | MARIETTA | GA |
| 038083 | INSTITUTE OF BEAUTY AND WELLNESS (AIM) | MILWAUKEE | WI |
| 038113 | EASTERN SCHOOL OF ACUPUNCTURE AND TRADIT | BLOOMFIELD | NJ |
| 038123 | OMNITECH INSTITUTE | ATLANTA | GA |
| 038133 | NORTHCENTRAL UNIVERSITY | LA JOLLA | CA |
| 038143 | TURNING POINT BEAUTY COLLEGE | CASA GRANDE | AZ |
| 038144 | SOKA UNIVERSITY OF AMERICA | ALISO VIEJO | CA |
| 038163 | ARTISTIC NAILS & BEAUTY ACADEMY | TAMPA | FL |
| 038193 | AMERICAN PUBLIC UNIVERSITY SYSTEM | CHARLES TOWN | WV |
| 038214 | UNIVERSAL COLLEGE OF HEALING ARTS | OMAHA | NE |
| 038223 | PAUL MITCHELL THE SCHOOL - MADISON | MADISON | WI |
| 038224 | MAPLE SPRINGS BAPTIST BIBLE COLLEGE & SE | CAPITOL HEIGHTS | MD |
| 038233 | FLORIDA ACADEMY OF HEALTH & BEAUTY | WILTON MANOR | FL |
| 038273 | CHARLOTTE CHRISTIAN COLLEGE AND THEOLOGI | CHARLOTTE | NC |
| 038295 | SKINWORKS SCHOOL OF ADVANCED SKINCARE | SALT LAKE CITY | UT |
| 038303 | SAE INSTITUTE OF TECHNOLOGY | NASHVILLE | TN |
| 038324 | COSMETOLOGY SCHOOL OF ARTS AND SCIENCES | BURLEY | ID |
| 038333 | AMERICAN ACADEMY OF ACUPUNCTURE AND ORIE | ROSEVILLE | MN |
| 038363 | FORTIS COLLEGE - FORTIS INSTITUTE | PORT SAINT LUCIE | FL |
| 038373 | AVEDA FREDRIC'S INSTITUTE | WEST CHESTER | OH |
| 038383 | NIGHTINGALE COLLEGE | SALT LAKE CITY | UT |
| 038385 | NORTHWEST CAREER COLLEGE | LAS VEGAS | NV |
| 038393 | AVEDA INSTITUTE NEW YORK | NEW YORK | NY |
| 038413 | CAREER BEAUTY COLLEGE | LAWRENCEBURG | TN |
| 038425 | CAMBRIDGE INSTITUTE OF ALLIED HEALTH | ALTAMONTE SPRINGS | FL |
| 038553 | ECCLESIA COLLEGE | SPRINGDALE | AR |
| 038563 | UNIVERSAL BEAUTY SCHOOL | SWEETWATER | FL |
| 038565 | FLORIDA SCHOOL OF TRADITIONAL MIDWIFERY | GAINESVILLE | FL |
| 038593 | EINE ELECTROLOGY/ESTHETICS INSTITUTE | TEWKSBURY | MA |
| 038626 | VERITAS BAPTIST COLLEGE | GREENDALE | IN |
| 038683 | WORLD MISSION UNIVERSITY | LOS ANGELES | CA |
| 038684 | LOS ANGELES COLLEGE OF MUSIC | PASADENA | CA |
| 038713 | FOLSOM LAKE COLLEGE | FOLSOM | CA |
| 038733 | COPENHAGEN BUSINESS SCHOOL | FREDERIKSBERG | FC |
| 038743 | WORKFORCE TRAINING SOLUTIONS | YUBA CITY | CA |
| 038744 | COMMMUNITY CHRISTIAN COLLEGE | REDLANDS | CA |
| 038763 | CULPEPER COSMETOLOGY TRAINING CENTER | CULPEPER | VA |
| 038814 | EUROPEAN MASSAGE THERAPY SCHOOL (THE) | LAS VEGAS | NV |
| 038834 | AVIATION INSTITUTE OF MAINTENANCE | MANASSAS | VA |
| 038853 | EMPLOYMENT SOLUTIONS | LEXINGTON | KY |
| 038893 | STANBRIDGE UNIVERSITY | IRVINE | CA |
| 038913 | SOMA INSTITUTE - THE NATIONAL SCHOOL OF | CHICAGO | IL |
| 038943 | HUNTSVILLE BIBLE COLLEGE | HUNTSVILLE | AL |
| 039034 | AMERICAN BEAUTY SCHOOL | BRONX | NY |
| 039035 | SOUTHERN TECHNICAL COLLEGE | ORLANDO | FL |
| 039073 | PAUL MITCHELL THE SCHOOL GREAT LAKES | PORT HURON | MI |
| 039093 | PAUL MITCHELL THE SCHOOL LOGAN | LOGAN | UT |
| 039104 | NATIONAL POLYTECHNIC COLLEGE | LAKEWOOD | CA |
| 039143 | CALC, INSTITUTE OF TECHNOLOGY | ALTON | IL |
| 039153 | CAREER QUEST LEARNING CENTER | LANSING | MI |
| 039173 | EVERGREEN BEAUTY AND BARBER COLLEGE | EVERETT | WA |
| 039213 | CAMEO COLLEGE OF ESSENTIAL BEAUTY | SALT LAKE CITY | UT |
| 039214 | WHITE EARTH TRIBAL AND COMMUNITY COLLEGE | MAHNOMEN | MN |
| 039223 | SOUTH TEXAS BARBER COLLEGE | CORPUS CHRISTI | TX |
| 039233 | PRECISION MANUFACTURING INSTITUTE | MEADVILLE | PA |
| 039343 | YESHIVA ZICHRON ARYEH | FAR ROCKAWAY | NY |
| 039353 | CALIFORNIA NURSES EDUCATIONAL INSTITUTE | PALM SPRINGS | CA |
| 039373 | YESHIVA COLLEGE OF THE NATION'S CAPITAL | SILVER SPRING | MD |
| 039396 | DAYTONA COLLEGE | ORMOND BEACH | FL |
| 039413 | AVE MARIA UNIVERSITY | AVE MARIA | FL |
| 039453 | UNIVERSITY OF WEST LONDON | LONDON | FC |
| 039463 | FRANKLIN W. OLIN COLLEGE OF ENGINEERING | NEEDHAM | MA |
| 039483 | HARRISBURG UNIVERSITY OF SCIENCE AND TEC | HARRISBURG | PA |
| 039563 | SOUTH LOUISIANA COMMUNITY COLLEGE | LAFAYETTE | LA |
| 039573 | BLUE RIDGE COMMUNITY AND TECHNICAL COLLE | MARTINSBURG | WV |
| 039574 | NEW COLLEGE OF FLORIDA | SARASOTA | FL |
| 039603 | NEW RIVER COMMUNITY AND TECHNICAL COLLEG | BEAVER | WV |
| 039623 | AMERICAN INSTITUTE OF MASSAGE THERAPY | SANTA ANA | CA |
| 039633 | INSTITUTE OF HEALTH & TECHNOLOGY | HATTIESBURG | MS |
| 039644 | INTERNATIONAL SCHOOL OF BEAUTY | PALM DESERT | CA |
| 039654 | MYRANGEL BEAUTY INSTITUTE | SAN LORENZO | PR |
| 039655 | HAIR EXPRESSIONS ACADEMY | ROCKVILLE | MD |
| 039663 | VIRGINIA BEACH THEOLOGICAL SEMINARY | VIRGINIA BEACH | VA |
| 039683 | LAKEWOOD SCHOOL OF THERAPEUTIC MASSAGE | PORT HURON | MI |
| 039696 | UEI COLLEGE | GARDENA | CA |
| 039703 | HANDS ON THERAPY | MESQUITE | TX |
| 039704 | WELLSPRING SCHOOL OF ALLIED HEALTH | KANSAS CITY | MO |
| 039713 | AMERICAN CAREER COLLEGE | ONTARIO | CA |